Search Horses and Livestock
Find hundreds of advert listings for horses for sale, horses for loan, livestock and poultry, or pick up some great second hand horse riding tack and clothing right here! Give an animal a forever home with Preloved.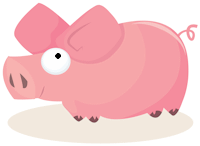 Give Us a Forever Home
If you are looking for a new horse, pony or some livestock, please remember that their future health and happiness is in your hands.
They will look to you for love, care and attention every day for many years to come. Please be sure you can provide this.
Visit our animal welfare page which contains some great tips on choosing a new horses, ponies and livestock, and how to ensure they enjoy a long and happy life.