This is a no-brainer!
Starting Boxing Day, place one or more FREE ADVERTS on Preloved and we'll donate £1 to Action For Children.
YOU make some MONEY by selling for free AND raise much-needed cash to help vulnerable and neglected children right across the UK.
What's more, YOU could even WIN a further £100 just by placing that advert!
Win-win-win or what? All without costing you a penny!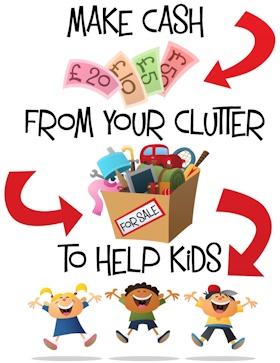 ---
Get involved
You can help raise lots of money to help leading UK children's charity, Action For Children. We want YOU to 'Make Cash from your Clutter and Help Kids'. Flog off those unwanted Christmas presents, kick off the New Year with a good clear-out, and get selling your car, caravan, sofa or xylophone - advertise it for FREE on Preloved and we'll give £1 to Action for Children. How easy is that?
Make a Date to SELL!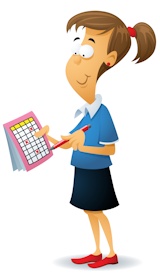 Get set to get selling from Boxing Day right through to 31 January 2014 - that gives you a WHOLE MONTH to sell while raising cash for kids.
Carly's Story
Action for Children works with thousands of children, young people and families across the UK, helping them to break through injustice, deprivation and inequality. Here we find out about Carly, just one of the young people that Action for Children supports. Carly is a home carer to her paralyzed mum, read her story here...
---
About Action For Children
Action For Children helps the most vulnerable and neglected UK children and young people break through injustice, deprivation and inequality, so they can achieve their full potential. The charity works with over 200,000 children, young people and families through hundreds of various projects across the UK. Find out more about their work right here:
---
Preloved - The Joy of Second Hand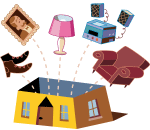 If you love second hand then you'll love Preloved!
Preloved was started in 1998 and has grown to become one of the largest classified advertising sites in the UK with hundreds of thousands of adverts in over 500 categories.
If you are buying or selling second hand, Preloved offers a great alternative to the hassle and expense of auction sites, and a friendly alternative to other more anonymous classifieds.
---
£1 shall be paid to Action for Children for every person who visits this page and then places one or more adverts during the period 26 December 2013 and 31 January 2014. Registered Charity No 1097940/SC038092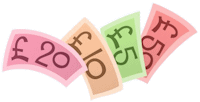 You Could Win £100!
The more adverts we get on Preloved, the more money goes to Action For Children - that's why we're offering advertisers like YOU the chance to WIN £100 just by placing an advert.
How? We're going to give £100 to every 500th person who places an advert via this page, so YOU, your family and friends can sell, raise cash for kids AND even bag a £100 prize.