Preloved Community Guidelines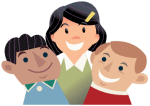 We encourage members to express their own opinions and to engage in lively debate. However, this shouldn't be at the expense of other people's enjoyment of the site.
Also remember that this is a family site so content should be suitable for readers of all ages.
Specifically, we do not allow:
Offensive language
Personal abuse directed against other members
Members that do not respect the opinion of others
Members that express the same opinion over and over to the same person
Attempts to 'win' an argument
Also:
We do not allow adverts for items for sale or wanted. These can be placed free of charge in our classifieds area.
We do not allow requests for money unless the money is to be paid directly to a registered charity.
We do not allow discussions that refer to individual adverts or advertisers on Preloved. If you have concerns about a specific advert, please report it here.
We do not allow members to directly promote their business in these forums. However, businesses are encouraged to participate by offering free help and advice to other members. They may also include details of their business and a link to their web site in their signature which will be included at the bottom of all messages they post.
If you see a that a thread has been removed from the forums, it is safe to assume that it didn't meet these guidelines. Please don't attempt to restart the thread or start new threads asking why it was removed. Instead, you can contact us directly.
For more details see our Acceptable Usage Policy