Search For A Bargain
Search in and around Isle of Man for nearly new and really old bargains in over 500 categories.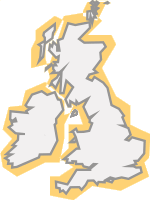 Isle of Man Classifieds
Guest House for Sale in...
List more ads in the Isle of Man area

Sell It For Free
Sell your stuff locally by placing a free classified ad in the Isle of Man area on Preloved.
All free ads include a photo and private ads are completely free, no listing fees, no selling fees and no catches.
Sell in Isle of Man for free