Who's the Person Behind the Pet?
Everything you need to know about Defra's 'Petfished' Campaign…
You may have heard of 'Catfishing', where a stranger uses a fictional online persona to lure someone into a relationship. Deceitful pet sellers use a similar tactic to 'Petfish' cat or dog buyers, convincing you that the puppy or kitten was raised in a happy home. In reality, the animal may have been reared in a low welfare environment. The Department for Environment, Food and Rural Affairs (DEFRA) has launched the new 'Petfished' campaign, which gives you advice on how to avoid deceitful sellers and buy pets safely online.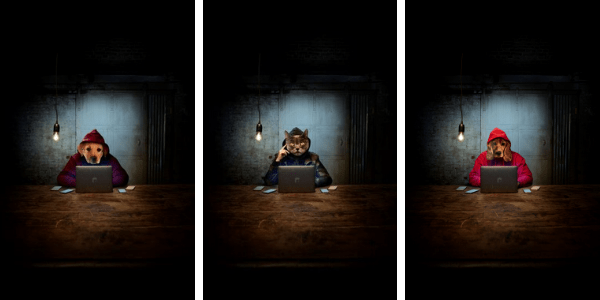 Here at Preloved, we are delighted to get on board. This message from us tells our Pet community why:
"The UK is a nation of animal lovers. But our love for our furry friends is being exploited. A trade has emerged involving third-party sales of puppies, kittens, cats, and dogs, potentially supplied by illegal breeders.
On the 6th of April, 'Lucy's Law' will help improve transparency in the pet selling industry. Defra's campaign not only raises awareness of this issue but also informs people of the steps they can take to research the seller.
As a trusted buying and selling platform for pets, Preloved recognises the vital role we have to influence the audience at that crucial point in the customer journey. That's why we've joined forces with the Petfished campaign to increase our members understanding of how we actively spot and block deceitful sellers.
Preloved cares about animal welfare. That's why we have best practice guidelines when looking for a pet and offer open spaces for people to report concerns.  Working together with Defra means we can make a difference and help stop the fuelling of this awful trade.
Take a look at what we do already:
7 essential tips from Defra to avoid being 'Petfished':
For more advice- go to the Defra Petfished Campaign Page
Copy and paste the seller's details (name, phone number and advert description) into a search ehttps://getyourpetsafely.campaign.gov.uk/?utm_campaign=petfished_2020&utm_medium=blog&utm_source=partner&utm_content=prelovedngine. If the same details appear in different adverts on different sites, or if they are advertising lots of different breeds, this is a red flag.
Check that the animal is over 8 weeks old. Do not buy from anyone selling a puppy or kitten under this age.
Check the advertisement to be sure the puppy or kitten will be vaccinated before you take them home. If the seller claims that a puppy has been vaccinated before 4 weeks old, this is a red flag.
Always ring before your visit. If there's no phone number, that's a red flag. On the call, ask about medical history, behaviour, and how the pet was raised.
Only agree to meet in the puppy or kitten's home, with the mother present. Deceitful sellers might suggest meeting elsewhere.
Use the Puppy Contract if you're buying a puppy and the Kitten Checklist for cats.
Ideally, buy your cat or dog from the UK. Pets are sometimes imported illegally and might carry diseases that could harm other pets. If you do buy or adopt from abroad, the animal should be fully vaccinated (including against rabies). Any rescue dogs from abroad must be at least 15 weeks old.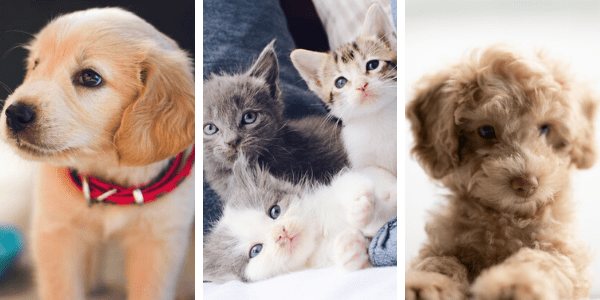 A spokesperson from the Petfished campaign team at Defra said,
"The Petfished campaign encourages pet‐buyers to ask, 'Who's the person behind the pet', and to research the seller they're buying from to determine if they are trustworthy."
"The campaign complements the government's forthcoming ban on the third‐party sale of puppies and kittens, Lucy's Law, which tackles the illegal and low welfare supply of pets. The campaign raises awareness of deceitful sellers and shares guidance on how to avoid them."
"We're delighted to be working with advertising sites like Preloved to raise awareness of unscrupulous sellers. When you're looking for a cat or dog online, it's crucial to do your research, and to meet the animal in the environment it was raised before buying. Platforms like Preloved are a great way to get this essential guidance to prospective cat and dog owners, so they can buy their new pet safely."
For more essential advice, go to the Petfished Campaign. 

For more essential advice, Visit Defra Today
At Preloved, we also take Animal Welfare very seriously. Take a look at the measures we've got in place: