Preloved Media Centre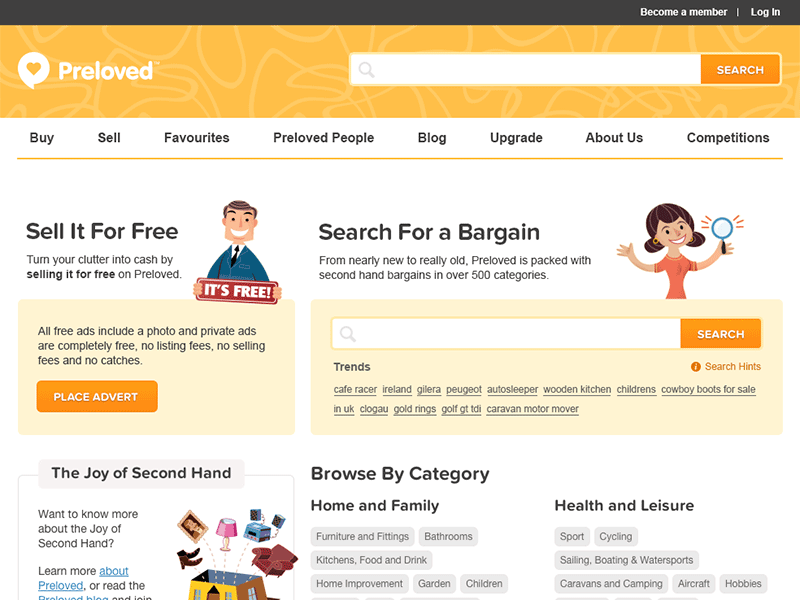 Hi, welcome to the Preloved Media Centre.
Here you'll find our latest press releases, story suggestions, stats & facts and heaps of interesting stuff about the UK's leading second hand selling site. You can also sign-up to our regular newsletter, 'The Haggler'.
Every month we help thousands of our members turn their clutter into cash, and there's always something interesting, decidedly unusual or downright quirky being advertised for sale - from space hoppers and sailing boats, to classic cars and camping gear.
Follow us
To get all the first-hand second hand news, follow us on Twitter and 'Like' us on Facebook.
You can also sign up for our monthly newsletter - The Haggler. Packed with advice and information on how to snap up the best preloved buys, it's a monthly first-rate read for second hand fans everywhere.
A Little Preloved History

Preloved was founded by Ian Buzer in 1998. It was designed as a small and friendly site where enthusiasts could buy, sell and chat about all things second hand. Word spread quickly and Preloved is now one of the largest classifieds sites in the UK with over 11 million visits every month.
Despite this success, Preloved is still run by a small team that what it lacks in numbers makes up for in its passion and enthusiasm for the joy of second hand.
Interview with Ian Buzer
Ian Buzer was the founder and first Managing Director of Preloved. He answers some of the most common questions ...
Preloved In 2013

The UK put secondhand shopping first in their BILLIONS during 2013
Preloved released an infographic celebrating the UK's money-saving obsession with secondhand buying and selling in 2013, which revealed:
£1.6 billion - the estimated total value of items advertised on Preloved during the year
1.1 billion page views for adverts
2.4 million adverts placed by members of the website
12.3 million message sent between adverts and buyers to seal deals
The city named as the Secondhand Capital of the UK was Norwich - Preloved had more visits per resident from Norwich than any other town in the UK throughout 2013.
Download Full Infographic: Screen Resolution or High Resolution
Preloved Stats and Facts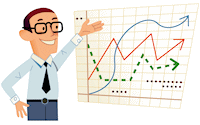 Did you know?
Preloved is the second most visited classifieds web site in the UK according to Hitwise
The total value of items for sale on Preloved tops £1.5 billion
Preloved has over 11 million visits every month
With over 1.7 million active members, Wembley Stadium would need to be eighteen times bigger to accommodate them all
Over 10,000 new adverts are placed on Preloved every day
If all the cars for sale on Preloved were parked nose-to-nose, they would completely fill all lanes of the clockwise carriageway of the M25
The busiest time on Preloved is around 9pm, when visitors view over 15 adverts every second
A plastic two and-a-half foot donkey, a papier mache moose head and a Tuk Tuk autorickshaw are just a few examples of the weird and wonderful items that are regularly advertised on Preloved
Second Hand Story Suggestions
Looking for unusual and quirky content and contacts for story ideas? You're in the right place. All human life is on Preloved - from Aston Martins to zithers. (We recently listed a two and-a-half foot high plastic donkey for sale.)
How about these as a starter for ten:
How to set up home on a budget - from furniture to complete kitchens, DIY tools to garden sheds
Preloved wedding dresses - How to look like a princess without paying a king's ransom
Go retro and get vintage value with some cash-saving, second hand, chi-chi styles
An antique lovers' treasure trove - from Alvar Aalto to, bone China and Chippendale!
Kitting the kids kitted out for school for less
Get Set for Summer Savings- From camping and cycles, to sports cars and sailing
Great ways to recycle unwanted Christmas and birthday presents, turning them into cash
Top money-saving sites - Preloved is the UK's most passionate second hand website
Preloved Case Studies
Angela Beebee lives in Rugeley, Staffordshire and has been a member of Preloved since April 2009. As a regular user of Preloved, in the last two years she has placed over 100 adverts on the site, selling everything from a kettle, rice steamer and cycle carrier, to camping equipment, a dishwasher and Volvo estate car. [more...]
Contact us and we'll help find a case study to supplement your story.
Recent Press Releases
Download our latest press releases below:
Preloved logo
Website assets
Get in touch - Spread the Preloved
For all press enquiries, please contact us via email
Remember to follow us on Twitter and 'Like' us on Facebook for all the first-hand second hand news!
See more of what people are saying about Preloved