We know that you guys loved our monthly guides to what to be getting up to do in the garden. To make it easier for you this year, we've got them all in one place for you! So, stick this in your bookmarks and check back whenever you need to brush up on what you should be getting up to!
What to Do in Your Garden Every Month
January
"It's January! And with it comes a new and exciting growing season in the garden. True, March and April are months when things start happening, but nature is always up to something! "
Check out our January gardens guide for what you should be getting up to
February
"Most of Britain is still submerged in winter weather in February, but the things you can do and sow are multiplying!"
Get those green fingers out and find out what you should be doing this month with our February guide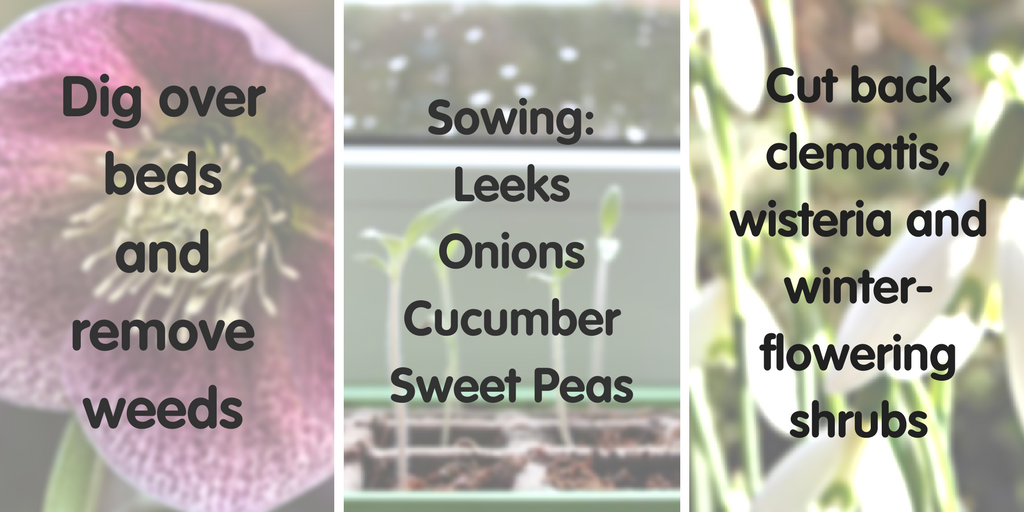 March
"You were in the garden over the weekend, picked up a pot and there it was; a baby slug. Your nemesis, the one thing you dislike with all your might. You turn around, however, and smile. The daffodils, tulips and hyacinths are coming through, the promise of a splash of colour so early in the season. If you haven't been doing so already, you will probably start digging over your beds"
Find out what else you'll be getting up to in March here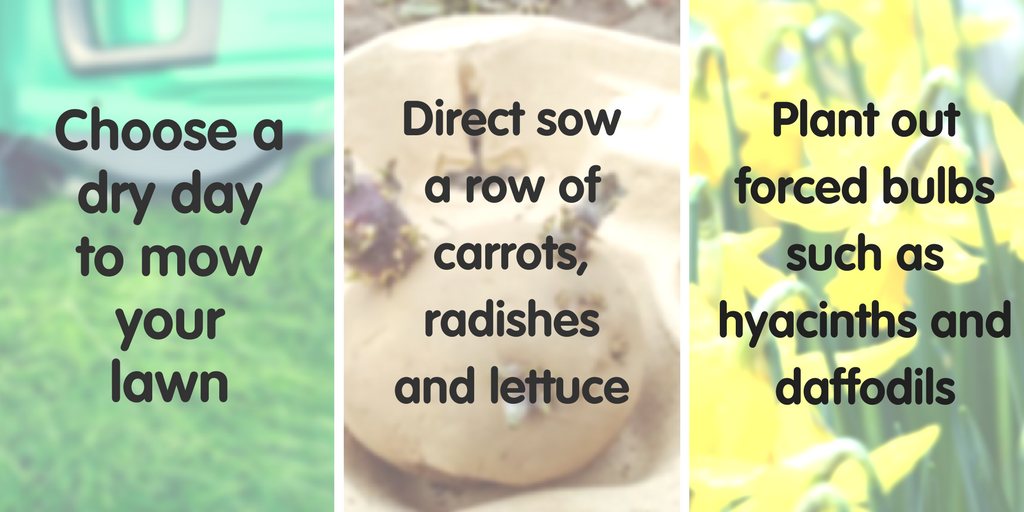 April
"How did April come round so fast? It was only yesterday that we were trying our very best not to get seed-sowing happy. And now it's seed explosion and everything is starting to grow very quickly."
Check out our guide to gardening this month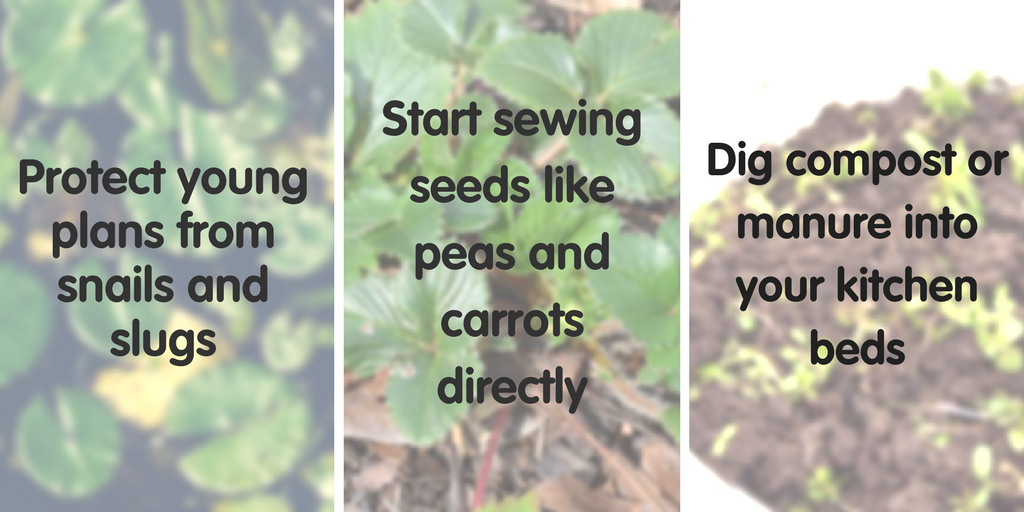 May
"May is when Mother Nature properly wakes up and gets her act together. All of a sudden, seedlings double in size, weeds triple in size and you find yourself frantically weeding, potting on, and watering"
Have a look at our May gardening guide to find out what you should be up to this month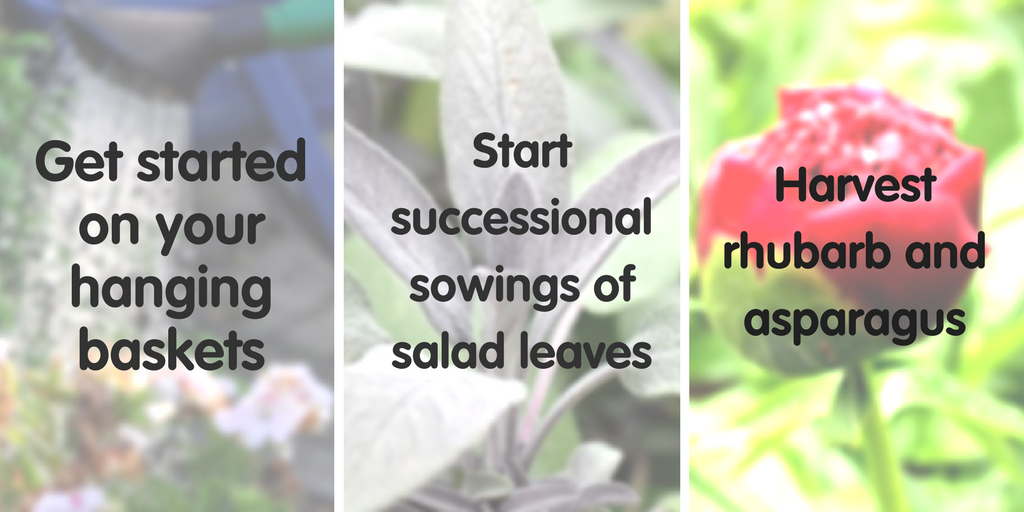 June
"June is equally as busy as May with fending off weeds, watering and pest control. If you have a container garden, be watchful! Keep an eye on your plants in dry, hot weather."
Find out what you should be getting up to in your garden in June in our guide for this month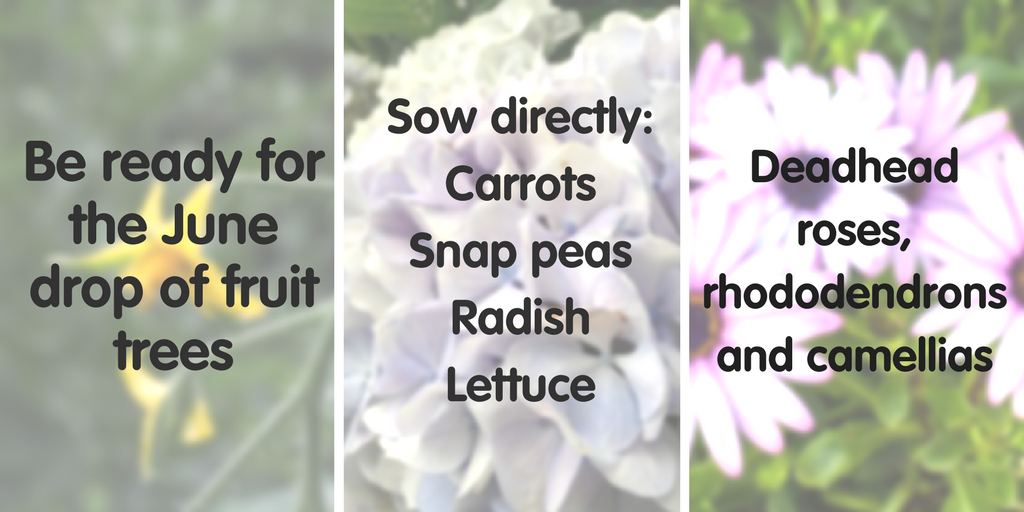 July
"The lazy hazy crazy days of summer have been rolled out, and we suddenly wonder how those bronzed people living in the Med can work in the heat; that is why the siesta was invented, my friend"
Check out our guide on what to do in the garden this July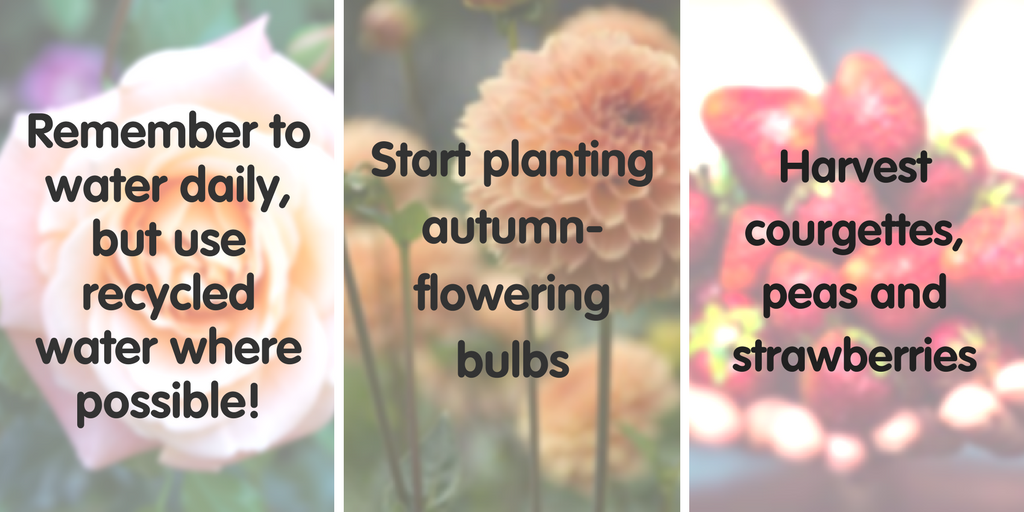 August
"You spent spring sowing all your seeds, and the summer months have helped your plants grow, thrive and, in some cases, produce fruit. You will be in full swing of harvesting fruit and veg, but certainly looking towards September and the start of cooler days and fresh nights"
Learn what you should be getting up to this August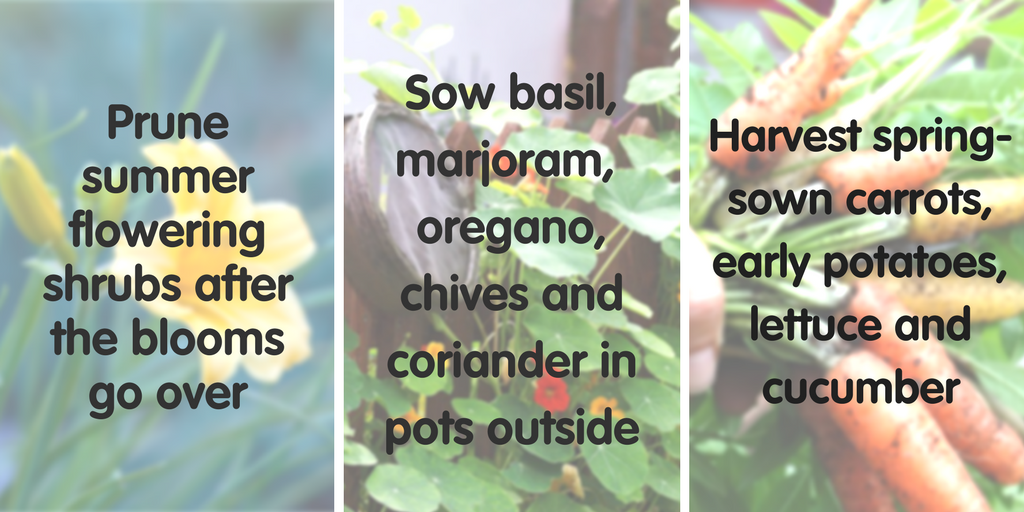 September
"The barmy, sometimes stuff, days of summer are coming to an end. We've had more rain in August than we care to admit but, let's face it, it did cut down on our watering time!"
Have a look at our September gardens guide here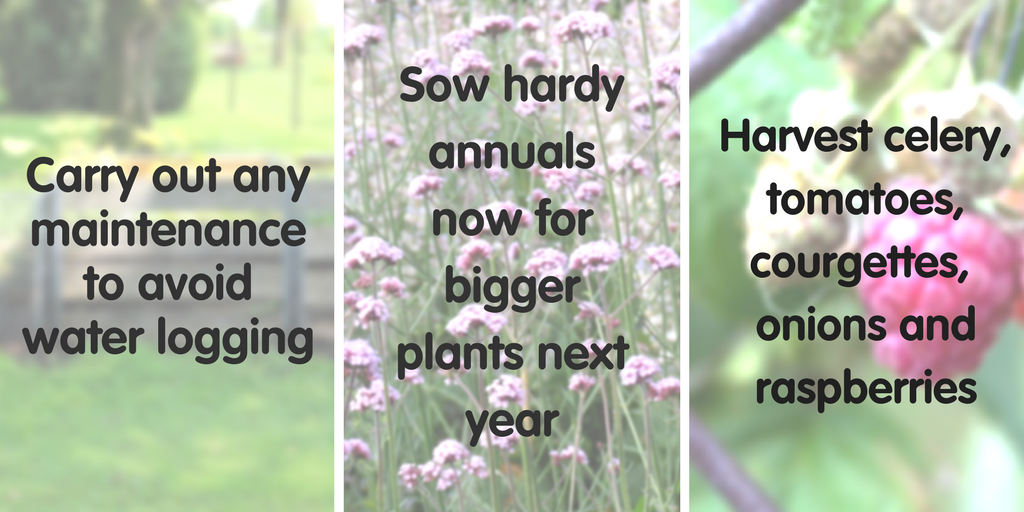 October
"Days are becoming chilly and evenings are too dark for after-work gardening. We are spending more and more time indoors, enjoying hot drinks and laughing at our dogs running through piles of leaves"
Check out what you should be getting up to this October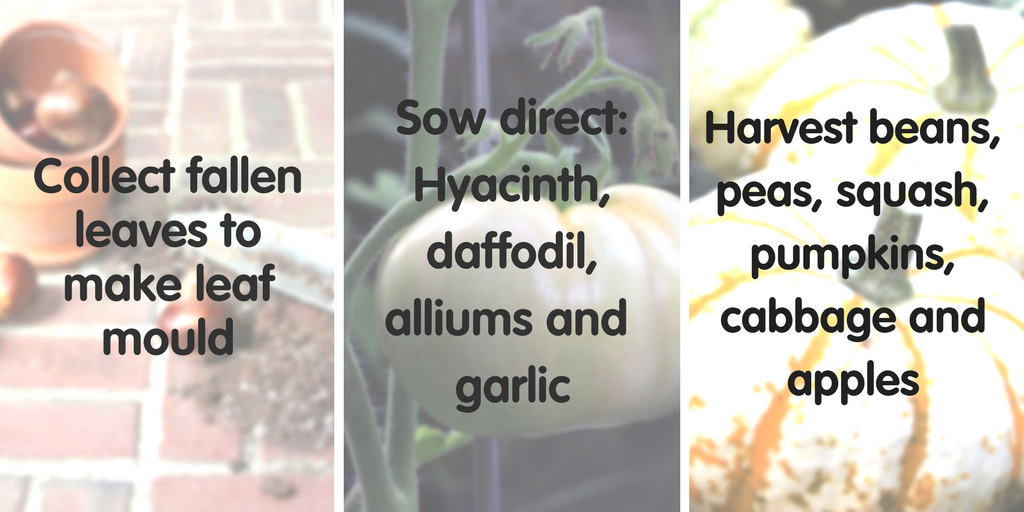 November
"Leaves are treating us to a flurry of autumn colour and we are becoming increasingly windswept. Rainy days are spent inside wrapped in blankets and enjoying Hygge at its finest."
Get your November gardens guides here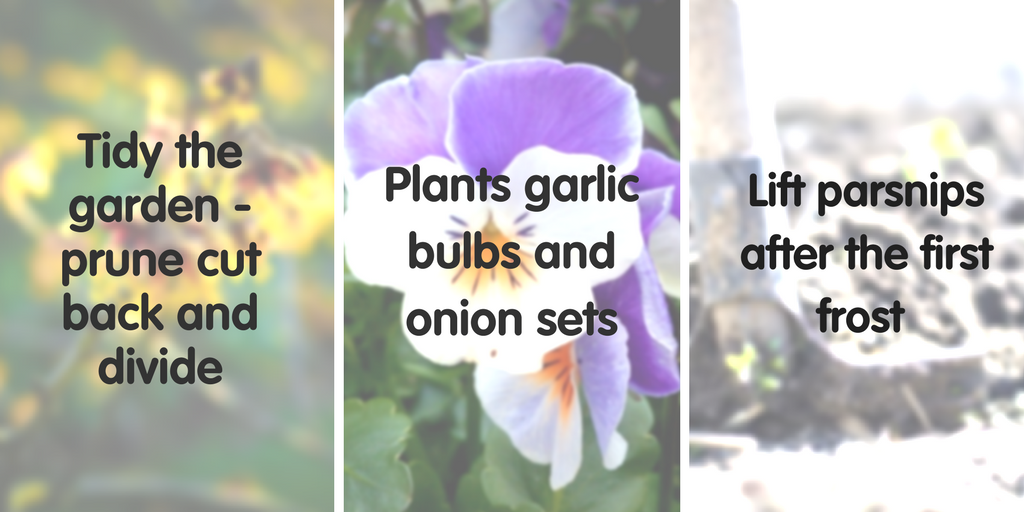 December
"By now, we have had a couple of frosts; especially up north. December is all about ensuring plants do not suffer from extreme cold weather, tidying up and pruning the last dormant plants"
Learn what to be getting up to in the garden this December here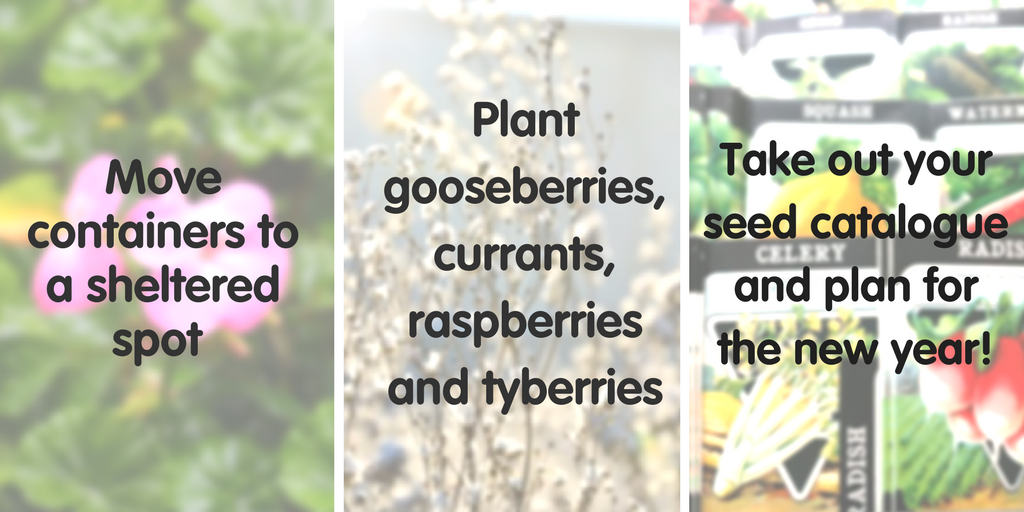 And that's a wrap! The best thing about this blog is you can save it in your bookmarks and it'll be ready for starting again in January!
Make sure you check out our other gardening blogs for more hints and tips to help you out throughout the year!
Celebrate #NationalGardeningMonth with our bumper guide!