How to Get Started with your Upcycling Venture
By Hand-painted Furniture Artist Jodie Flavell aka decorisvintagedesigns on Instagram.
Why Upcycle Furniture yourself?
Sustainability is all the rage these days and by buying second-hand furniture, you are helping the environment.
Second-hand furniture is far more cost-effective than brand new.
Old furniture is often high quality and much better made compared to a lot of today's standards.
You have the freedom to create a one-of-a-kind piece that will suit perfectly towards your individual style and decor.

---
Upcycling Ideas to Get Started With
Why not renovate that piece of furniture that has been sitting in the corner of your room, that has been looking a little sorry for itself for a while? You can breathe new life into it by giving it a lick of paint.
You can also source a lot of good quality, vintage pieces from charity shops at a great price
Have a play around with stencils. Stencils are a really fun way to get creative with your furniture makeover and add your own personal touch, without needing too much experience. You don't need any fancy brushes, just grab a piece of sponge, dab the paint, and you're away!
Why not decoupage some wallpaper onto your furniture first for some fun texture? I apply mod podge glue, add the wallpaper and smooth out any air bubbles using a silicone brush. Lastly, cut off those edges and then paint away!
I personally like to get creative with my furniture and paint art onto it. Why not try painting a picture onto your furniture? If you're not too confident, start with something simple then call it abstract art- where anything goes!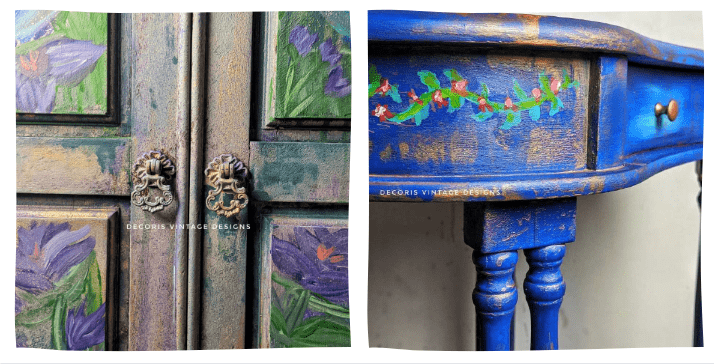 ---
Top Upcycling Tips
Make sure you give the furniture a good clean before you start painting. I like to use TSP, which you can get online or any DIY shop.
Essential tools you will need are a synthetic brush, chalk paint, and clear wax.
Lightly mist the furniture as you paint. This helps move the paint around and stops it from drying too quickly.
If you want a distressed look, paint the furniture in three different colours, and then lightly sand. No sandpaper handy? No problem. Grab a damp rag and rub this over the paint instead.
Dark wax is great for an aged shabby chic look. Apply it over clear wax, and then if you use too much, you can use the clear wax as an eraser.
Remember, it's only paint! Furniture can be chalk painted as many times as you like.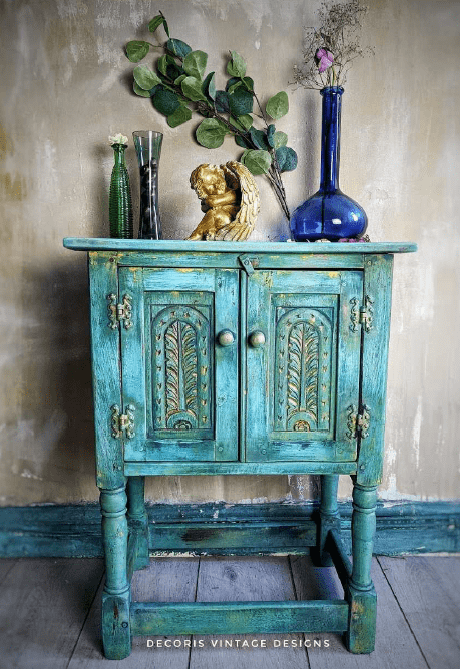 ---
Old Chair Sitting Around? You can paint Fabric with Chalk Paint
You might be pulling a face in disbelief right now, but i promise you that chalk paint can be transformed into fabric paint, if you follow this very easy method.
What you need: Chalk paint colour of your choice, chippy brush, water, sandpaper, clear wax, and a little bit of patience.
Before you start, ensure the furniture is well cleaned and free from any dust.
Dip your brush in water and then lightly dip it into the paint. Start painting the chair, initially, with very light coverage.
Once dry, lightly sand the fabric to remove any rough edges.
Repeat this process again and as many times as necessary until you have full even coverage on your fabric.
Apply clear wax using a lint-free rag or a brush and ensure you press it well into the fabric and rub.
Lastly, complete a bounce test on your fabric and check out how spongey it is!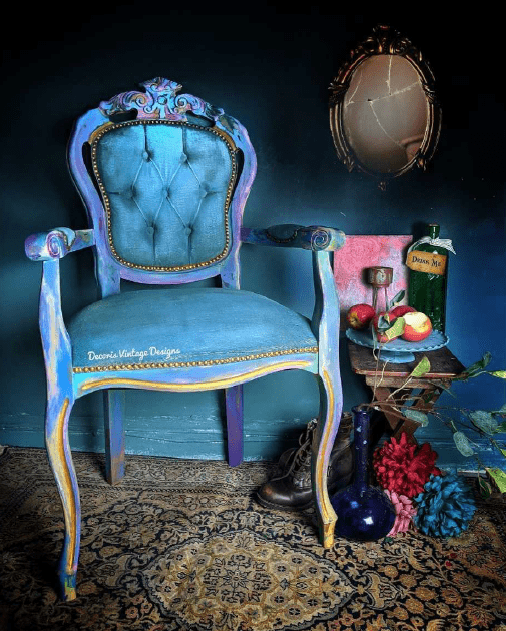 ---
Looking for further inspiration?
Pinterest is a fantastic place to start when upcycling furniture, as there are countless images of other artists' restorations from around the world. So, why not start creating those mood boards today!
Youtube is also a great place for inspiration, especially when it comes to tutorials. If there is something you've always wanted to try but aren't sure where to start, then you can probably find a furniture artist showing you how to do it on there.
You can also find inspiration from my pages, including live painting tutorials on my Facebook, and Instagram Pages.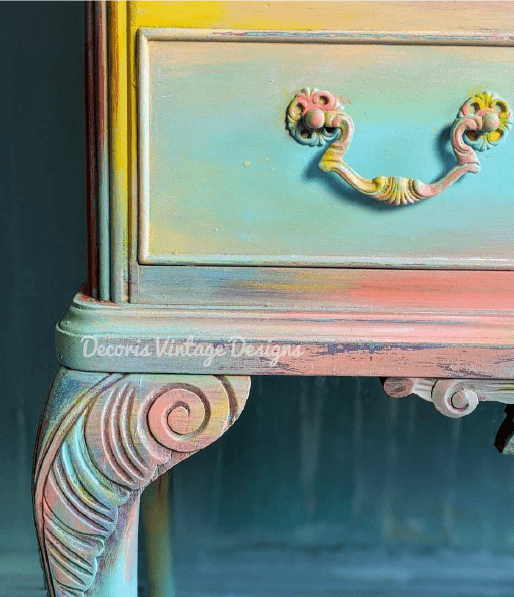 Happy Upcycling!