With such a large Preloved community, there is nothing we enjoy more than learning more about some of our members. Wellhouse Leisure offer a range of van converstion, and we caught up with David Elliot ahead of this year's NEC show to hear about what he's been up to.
Preloved: Wellhouse Leisure have been bestowed with many awards over the years. Last year alone you took the titles of 'Supplying Dealer', 'New Motorhome Manufacturer', and 'Best Roof Rising Campervan', as well as being crowned MMM Magazine's 'Campervan of The Year' and taking home the runner up prize in The Caravan Clubs 'Motorhome of The Year'. Quite the year, David! What do you think it is about the Wellhouse models that generates this level of praise?
David: I think a lot of the success of Wellhouse boils down to the fact that we refuse to follow the trend of others; by this I mean things such as converting new VW's, or used ones that have had a hard life. We have always stuck to hi-spec Japanese imports, and alongside our new Hyundai and Ford products, we offered an alternative to the VW brand. We also listen and speak to customers and encourage feedback. In fact, quite a few innovative designs that are built in our vans stem from customer's ideas.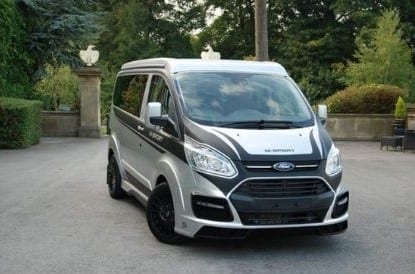 Preloved: It's no secret that your customers love the high quality finish, spaciousness and plentiful storage inside the Wellhouse models. How does Wellhouse maintain such high standards whilst still offering such a competitive price?
David: A lot of this is due to the time we spend developing new models. Most take months; even the used vehicles we imported from Japan took a lot of time to develop, and this is why the conversions last for years. We still take in vehicles that we built 10 years ago, which just goes to show that they have absolutely stood the test of time. On the latest Ford Terrier 2 we have invested a lot of money in working with the Italian design house and furniture manufacturer "Tecnoform", who have designed the conversion we're launching at the NEC show.
Preloved: We're really looking forward to seeing the Ford Terrier M-Sport is debut at the 2016 NEC show. Can you give us an idea about this model?
David: The Ford Terrier M-Sport is one of the most striking looking campers on the market. It has the latest M-Sport bodykit developed by Vansport and Malcolm Wilson motorsport. It's like RS meets Campervan, and in the short time we've had the first one, it's turned heads everywhere. At £55,000 it's not cheap, but if you want something exclusive there is nothing better on the market.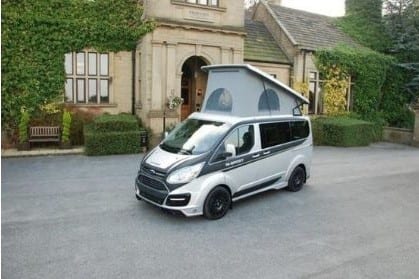 Preloved: The Mercedes Veto is also debuting at the 2016 NEC show! Can you give us an idea of what to expect from this model?
David: The Mercedes is a high end vehicle based on the all new Veto. It will have a similar conversion to the Ford but is available in automatic and under 2m in height.
Preloved: Every year, the Wellhouse team seem to pull together to raise thousands of pounds for various charities. You must be very proud. What do the Wellhouse family have planned next?
David: In 2016 I am running 10 marathons in 10 days which I have done twice before. However this time, they are going to be in 10 different European cites, with the last one on the 10th day being the London Marathon. This is in aid of the Forgot Me Not Children's Hospice in Huddersfield which helps terminally ill children and their families. The charity has cared for over 100 children in its 13 years, and helps parents become mums and dads again rather than full-time carers whilst supporting them through their extremely difficult journeys.