As part of our 20th birthday celebrations, we wanted to introduce you to a few of the amazing people behind the scenes that work hard to make Preloved the incredible community that it is today.
Introducing: Peter James
Role: Customer Operations Manager
Age: 46
Place Of Birth: Altrincham
Children: Nadia (14) & Alex (12)
Pets: 3 Rabbits (Juniper, Jason & James) & 2 Dwarf Hamsters (Bedido & Duffy)
Currently Watching: Escape To The Chateau
What's a typical day at work look like for you, and what are you currently working on?
A typical day involves making sure the site, as customers see it, runs smoothly. This means I, along with the team, review every single advert published to make sure all of the details are ok and that the listing regulations are adhered to, and answering all member queries as quickly as we can.
Right now, I'm reviewing the pet listings that have been submitted within the last 24 hours. We have to do this to ensure the animals' well-being, along with the peace of mind of the potential buyers.
What are your biggest challenges in the job?
We take animal welfare very seriously here at Preloved, not least of all because we've each rehomed animals ourselves via the site that are still with us today, and we want everyone to have as smooth an experience as we did when we gave these animals a new home.
We put a lot of work in behind the scenes to ensure that Preloved members are meeting animal welfare standards. As animal lovers, we are extremely committed to this challenge!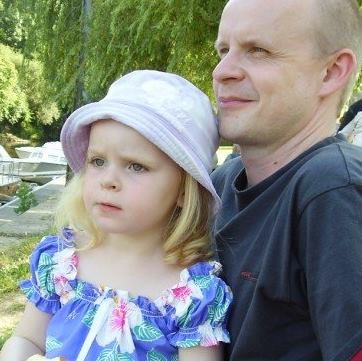 What's your favourite Preloved blog?
As my daughter and I have rabbits, I found the Rehoming Rabbits article very informative and would recommend to any members who are rehoming a rabbit to have a read through this first.
What's the most memorable Preloved listing you've come across?
We've seen some weird and wonderful things down the years, but the most memorable was a canal boat that looked like a wartime submarine!
What's your guilty pleasure?
Netflix binging!
And some may say that supporting Manchester United is a guilty pleasure. I have spent a lot of time at Old Trafford watching them over the years, although my son keeps teasing me that he wants to be a Liverpool fan!