What is the Preloved National Second Hand Day?
National Second Hand Day this year on Sunday the 26th of April, is one of the most important days on the Preloved calendar. Our passion all year round is most definitely the joy of second hand, but this day in particular just gives us a moment to celebrate it and appreciate why we do what we do. Whether that's giving something a new lease of life, repurposing furniture, admiring the money saved when you find a second-hand gem, or even feeling proud about encouraging a sustainable lifestyle, shopping second-hand is simply brilliant!
People are more aware than ever about the impact that manufacturing new goods has on the environment, and also the benefits of reducing what ends up in the landfill. Recent moods have shifted and thriftiness is now revered as millions attempt to live a more eco-friendly lifestyle to help save the planet. Bagging a bargain has never been more fashionable! National Secondhand Day is a great time to think about the hundreds of ways you can reduce your carbon footprint, recycle and find out about sustainable ways of living. There is no need to throw something away when it can be re-used, instead it must go somewhere where it can serve a new purpose.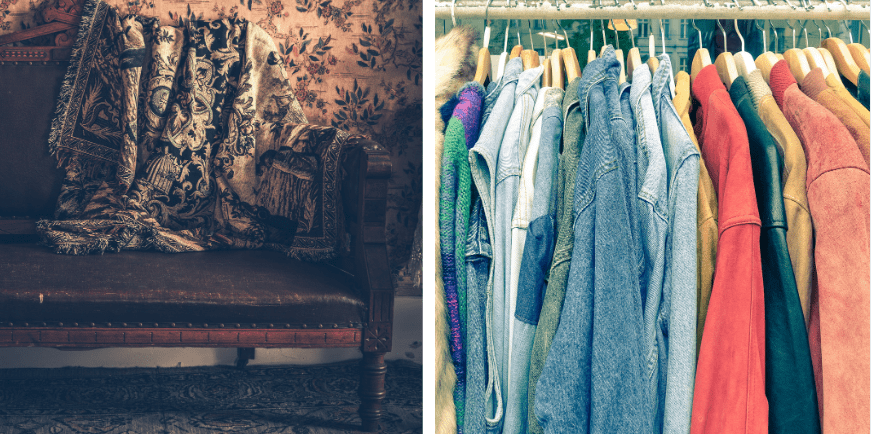 ---
What can you do to help?
During lockdown, now more than ever is the perfect time to buy, sell, and thrift! By decluttering your life you can make some cash, as well as make room for new treasures, so have a rummage around and get selling! Attack the attic, clear out those cupboards, and cash in on Preloved! Find out how you can get involved in the Preloved 30-day Declutter here! We also have some top photography tips to ensure that your items will sell in no time!
Why not try your hand at a bit of upcycling with some items of furniture? If it's inspiration you need, one of our favourite furniture artist's 'Decoris Vintage Designs', has recently wrote a blog on how to get started on your new venture when refinishing furniture!
NSHD 2019 is the perfect opportunity to tell us what second-hand means to you. This can be anything from a simple quote, to a story about your favourite second hand-related experience. We want to hear from you! You can share with us on Twitter using #PrelovedNSHD, join in the fun of #MyPrelovedHome over on our Instagram, or enter our Facebook Competition below:
ENTER OUR #JOYOFSECONDHAND COMPETITION ON FACEBOOK: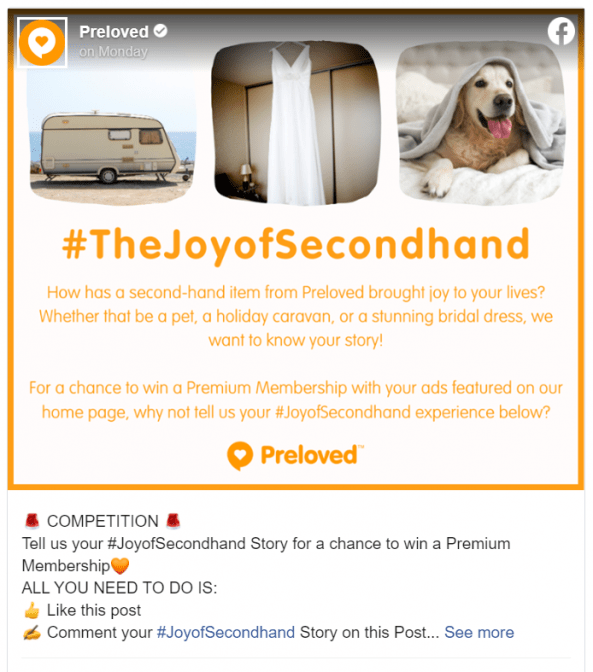 ---
How do we hope National Second Hand Day has an impact?
We want to encourage people to think differently about their homes and the belongings in them and spread the word that second-hand, upcycled and long-lasting pieces are what makes a home a home. They add a unique character you simply can't find with new items!
We all know that landfill is becoming more and more of a problem here in the UK with 42% of bulky waste consisting of furniture, that's 670,000 tonnes disposed of by householders in the UK annually!  A study, conducted by WRAP, found that a significant proportion of this waste is reusable – so, why are we throwing it out?
And don't forget – Preloved's Freeloved pages are packed with things being given away and recycled for FREE right across the UK! Freeloved is perfect for recycling everything cluttering up your home. This National Secondhand Day, clear out your garage, shed, cupboards and attic and give those things you no longer want to someone who'd love them!
Preloved wants to change the way people think about items in their homes, in particular furniture. When it might be a little old and tired, it can be given a new lease of life through upcycling or even a bit of TLC!
We have a series of blogs called #TheJoyofSecondhand that you can view here, showing insights from our favourite Instagrammers into the world of second-hand fashion and furniture.
National Second Hand Day provides us a moment to reflect upon why we are the most trusted online second-hand marketplace in the UK, and why second-hand NEVER means second best!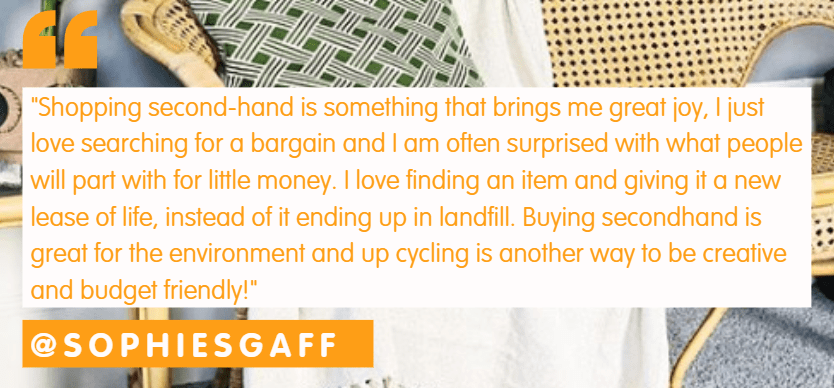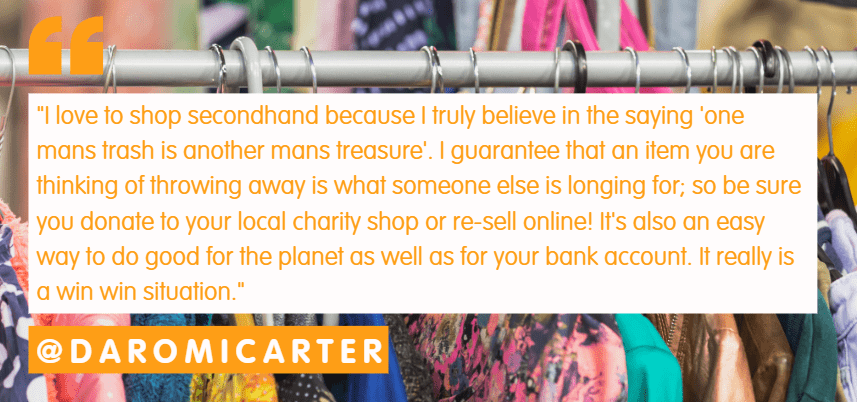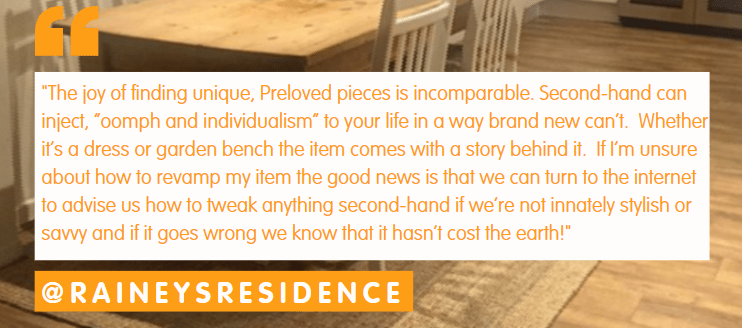 ---
Visit our Member Rewards Page Today for Exclusive Offers on everything from Shaving Sets to Recipe Boxes!
…
Be sure to check out all our other blogs to keep up to date on how Preloved approaches the COVID-19 Pandemic.