Second Hand First!
From a young age, I've always loved clothes, especially those of the Second-Hand kind. I have so many memories of wandering around charity shops with my mum, exploring all of the items on offer and hunting for a bargain!
The First in Our Edition of #TheJoyofSecondhand Blogs!
---
My Experience with Second Hand Clothing
Growing up with 5 brothers meant I had lots of their clothes to play with. I loved chopping up old tees and turning them into something I could wear. With a snip or two and a few YouTube videos, I'd have a new dress, skirt or tee! Sorry bro's. Now I'm older and moved out I don't have my brothers' clothes to steal. Instead, I cut up my own items and keep asking my boyfriend very nicely for that denim shirt of his so I can give it a new lease of life.
You can start off small by chopping the ankles off some jeans – my favourite and it's so easy to do! I don't think I own a single pair of jeans that haven't had their ankles hacked off or been given a frayed edge somewhere.
Anyone who knows me knows how much I love a bargain! As soon as I began working and had my own bank account, online second-hand platforms quickly became my no.1. They helped to fuel my bargain addiction and gave me the ability to sell items when I was a broke AF uni student.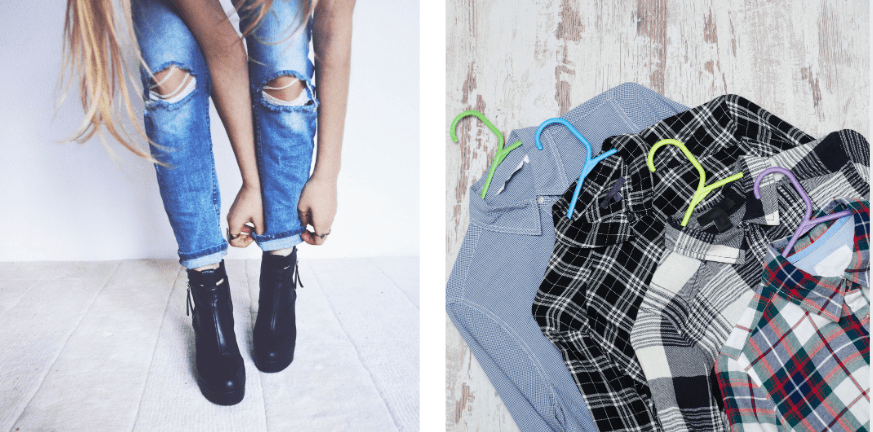 ---
How to Shop 'Thrifty'
The great thing about preloved clothes is that they are at your fingertips without even realising it. Most towns in the UK have charity shops or a car boot sale nearby and if these don't work for you, ask your Mum, Dad, Granny, Grandad, etc. to have a dig around their old clothes. You can even do a clothes swap with your friends.
Over the last four years, I've come across Preloved and other websites alike, which are all great ways to shop online for second-hand goods. I always love a good charity shop haul! I think it's a nostalgic thing for me but there's also an excitement because you really don't know what you will find!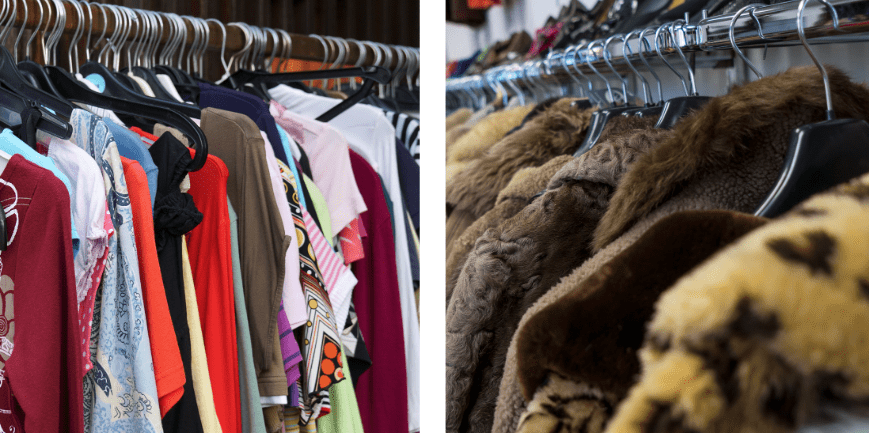 ---
Why I love Second Hand
One of my favourite things about preloved clothes is the unknown stories behind them. I wonder what occasion a lovely dress in a charity shop was for or where a pair of shoes once walked in the world… but then again, I do have an overactive imagination!
With the rise in sustainable fashion in response to the fast fashion industry, more pop up events are happening across the UK like kilo sales. I've now been to two kilo sales; one by Preloved Kilo and the other by Worth The Weight. I came away with a few items from them and I can see why they are so popular. So, if you are thinking about going to one coming up in your town, go go go!
I began documenting my thrifting experiences on Instagram at the beginning of this year and have been blown away by what I like to call the 'slow fashion community'. It's a great source of inspiration for shopping and styling second-hand clothes. Everyone is so engaging and kind, contributing to using social media for the power of good.
Check out my Instagram page to see my thrifted outfits! (@daromicarter)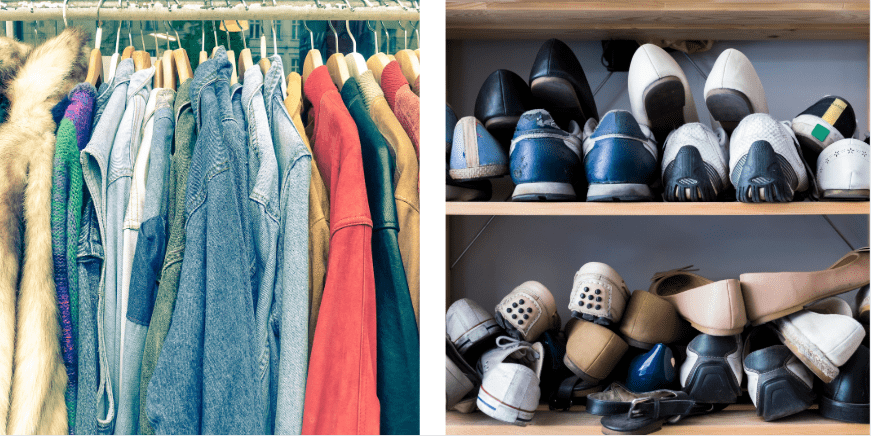 ---
For more Inspiration on Shopping Second Hand, have a read here:
---
ENTER OUR #JOYOFSECONDHAND COMPETITION ON FACEBOOK: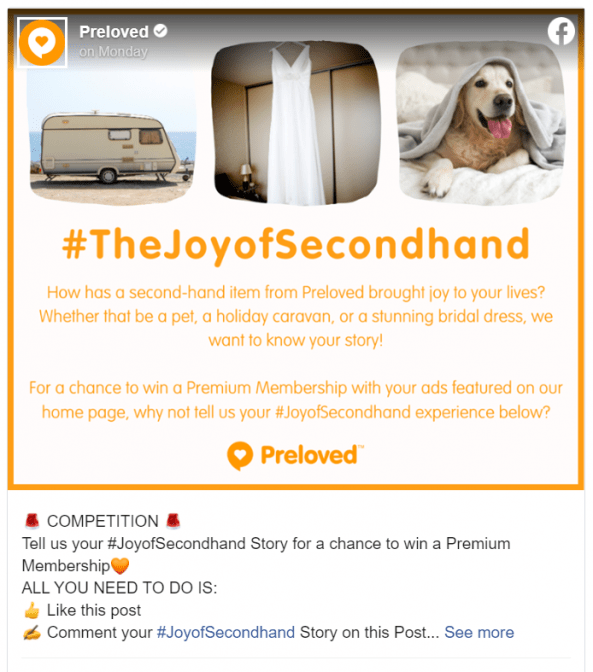 Visit our Member Rewards Page Today for Exclusive Offers on everything from Shaving Sets to Recipe Boxes!
…
Be sure to check out all our other blogs to keep up to date on how Preloved approaches the COVID-19 Pandemic.