The summer term is nearly over, and the kids are looking forward to 6 weeks of fun! But the summer holidays can be quite daunting for most parents. Entertaining the kids for weeks on end can really take its toll on your bank balance. With the cost of living hikes, purse strings are pulled tighter than ever! So how can you keep the kids entertained this summer without breaking the bank?
Top Tips On Keeping The Kids Entertained This Summer
Most parents have experienced their kids telling them that their favourite Christmas gift or day out was the thing that didn't cost very much, while the thing you've spent a fortune on gets somewhat overlooked. Kids don't need expensive treats and days out, and parents shouldn't feel under pressure in the current cost of living crisis to fork out unnecessary funds.
Take a peek at our top tips on spending your time over summer, without spending your money!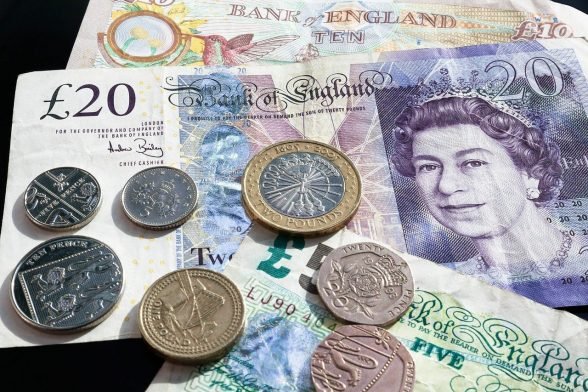 Eating Out
Many well known restaurants, supermarkets and stores are offering deals over the school holidays. From free breakfasts to £1 meal deals, there's plenty to choose from to help keep tummies full this summer. However, make sure you check their websites before heading out to see the latest deals on offer.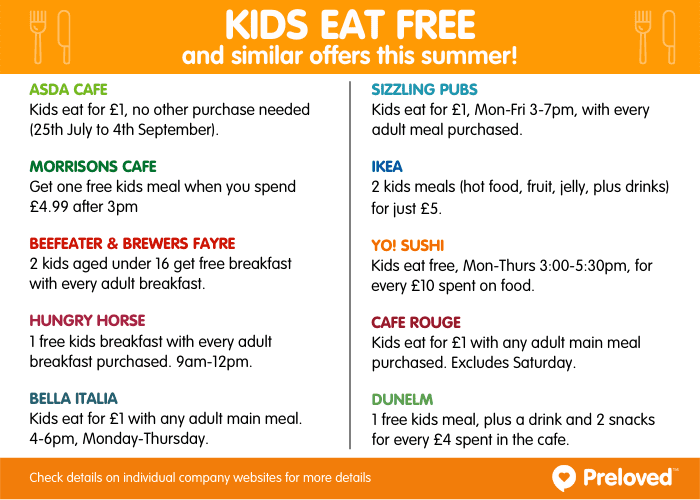 Local Events
Check out what's happening in your area. Social media and council sites are a great place to find out what free events are taking place. From council run swimming classes to carnivals, there's bound to be a few things to help you fill your summer calendar.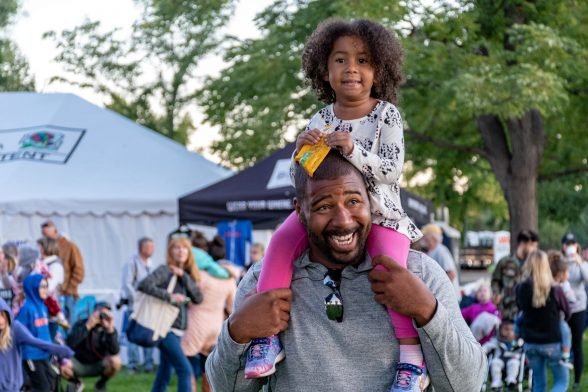 Council Paddling Pools
Many council boroughs have outdoor splash or paddling pools and, although booking through their website is usually required, it's a totally free way to spend a fun summer afternoon. Don't forget the sunscreen.
If you'd prefer to have splash time at home, check out some great deals on nearly new paddling pools on Preloved.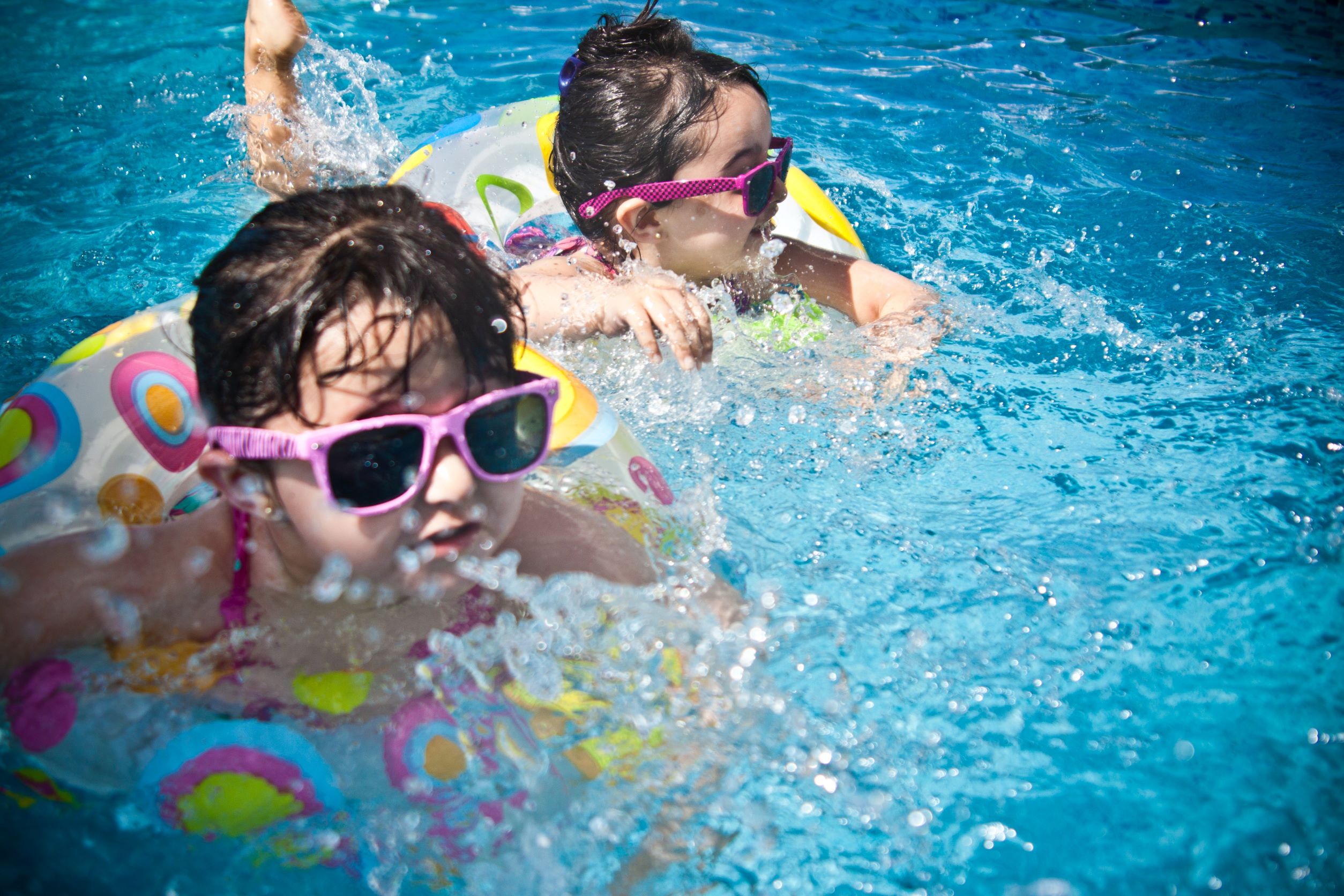 Museums
It's the summer holidays, and the last thing most kids want to do is anything remotely educational. However, there are so many amazing museums throughout the UK with free entry, and many of them cater to a younger audience with interactive displays and kids activity packs.
And if they learn something new to tell their teachers about in September, that's just a bonus!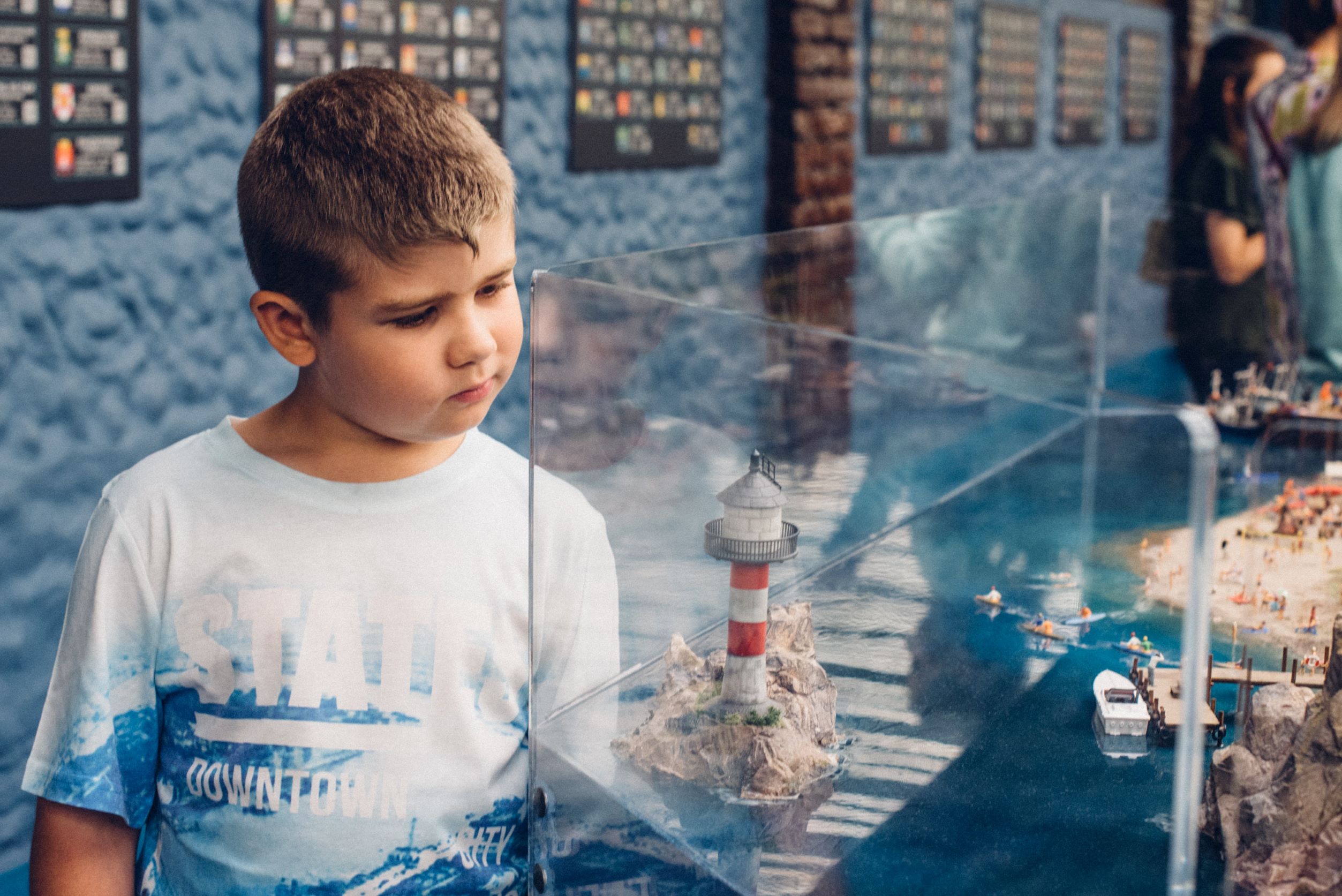 Day At The Beach
If you can get to the beach you're guaranteed a great day will be had by all. From splashing in the surf to searching rockpools for crabs, lazing in the sun to building sandcastles, the beach is a great way to spend a day.
Save money by taking a picnic and plenty to drink, but don't forget to take a little change for the ice cream van!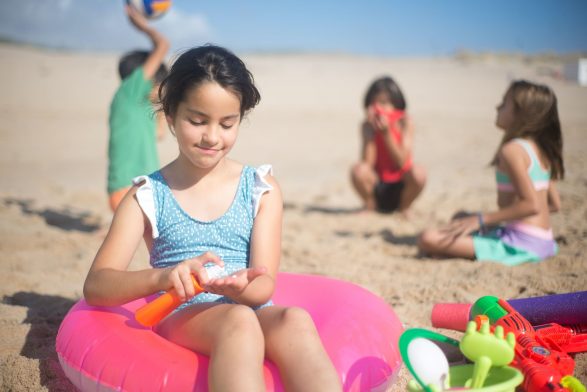 Forest Walks
"Are we there yet?" is the phrase familiar to every parent. But the joy of a forest walk is that it really is about the journey and not the destination.
Wildlife, plenty of fresh air, den building, shade on a sunny day, keeping an eye out for the Gruffalo (ok, maybe that last one's just for those with younger kids in tow), a forest walk is a great way to spend the day, without spending the pennies.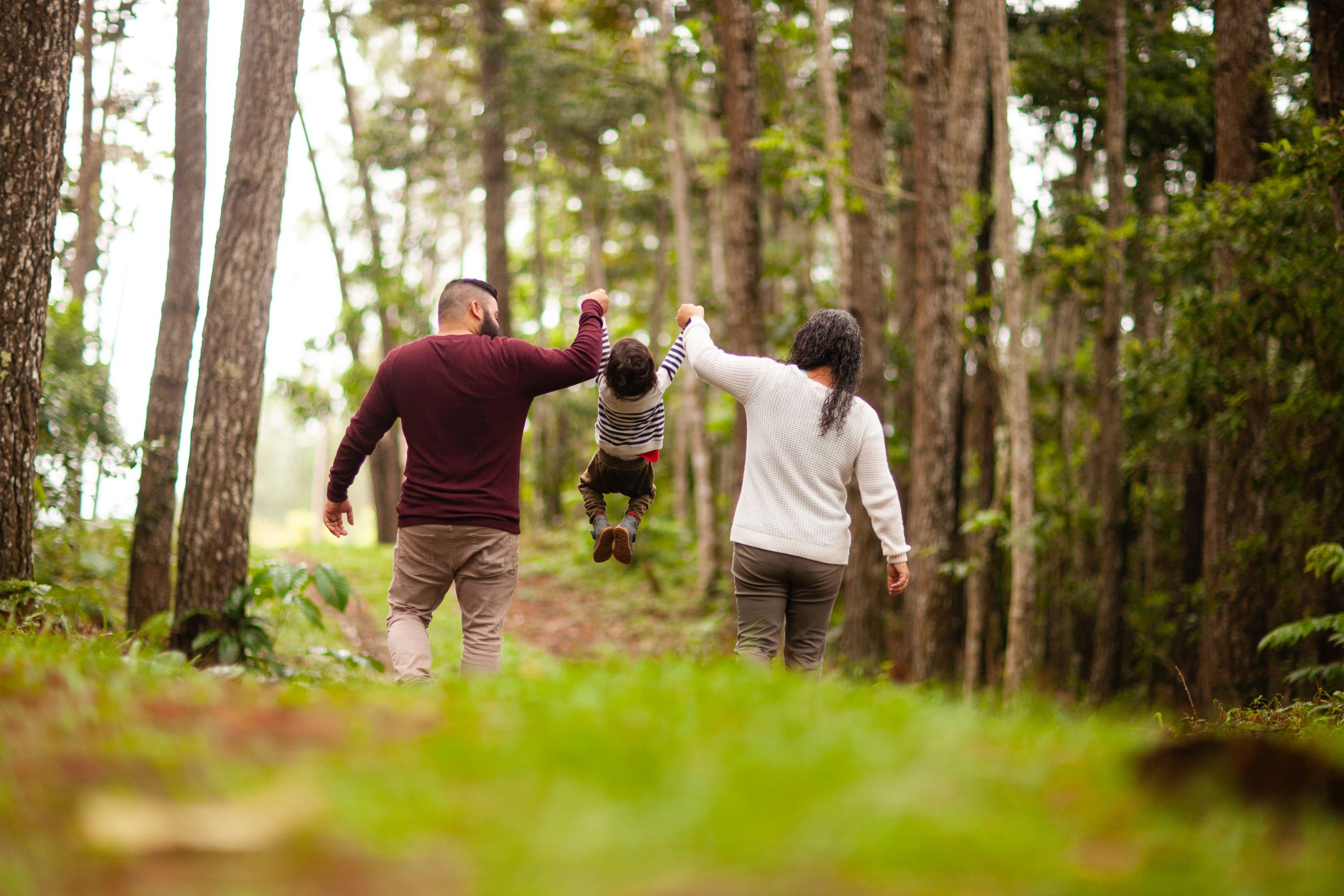 Petting Zoos
A great way to keep kids entertained this summer is with a trip to a local petting zoo. Many offer free entry, but you may want to take a little change if you want to buy a bag of feed for the animals.
You get to spend the day interacting with these furry friends, the kids will learn some fun animal facts, and there'll be plenty of very cute photo opportunities!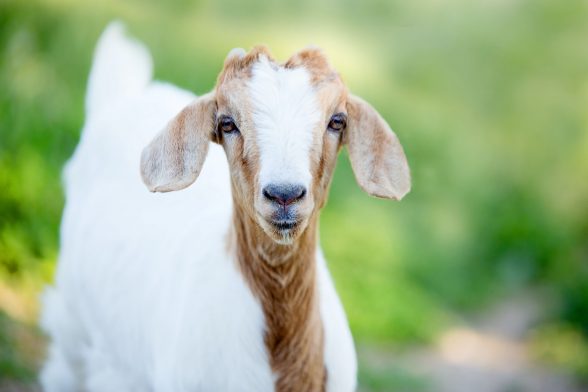 Local Play Parks
If, like many parents, you seem to spend most weekends visiting the same park you'll probably be wanting to give this one a miss. But there's a great many hidden gems right on your doorstep that you've probably never visited.
Have a look on Google Maps, or re-visit one you went to a while ago. So long as there's a slide and some swings the kids will still love it. And to them, it's still a day out!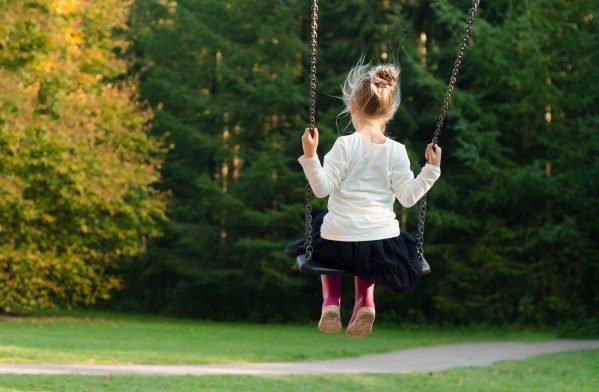 Bike Rides
Depending on where you live, or if you have the means to take your bikes further afield via car using a bike rack, a simple family bike ride is the way to go. It's great exercise, the kids can practice safely, and all the fresh air should mean a good night's sleep for the little ones.
If you're in the market for a new bike but don't fancy parting with too much money, take a look at the more affordable options on Preloved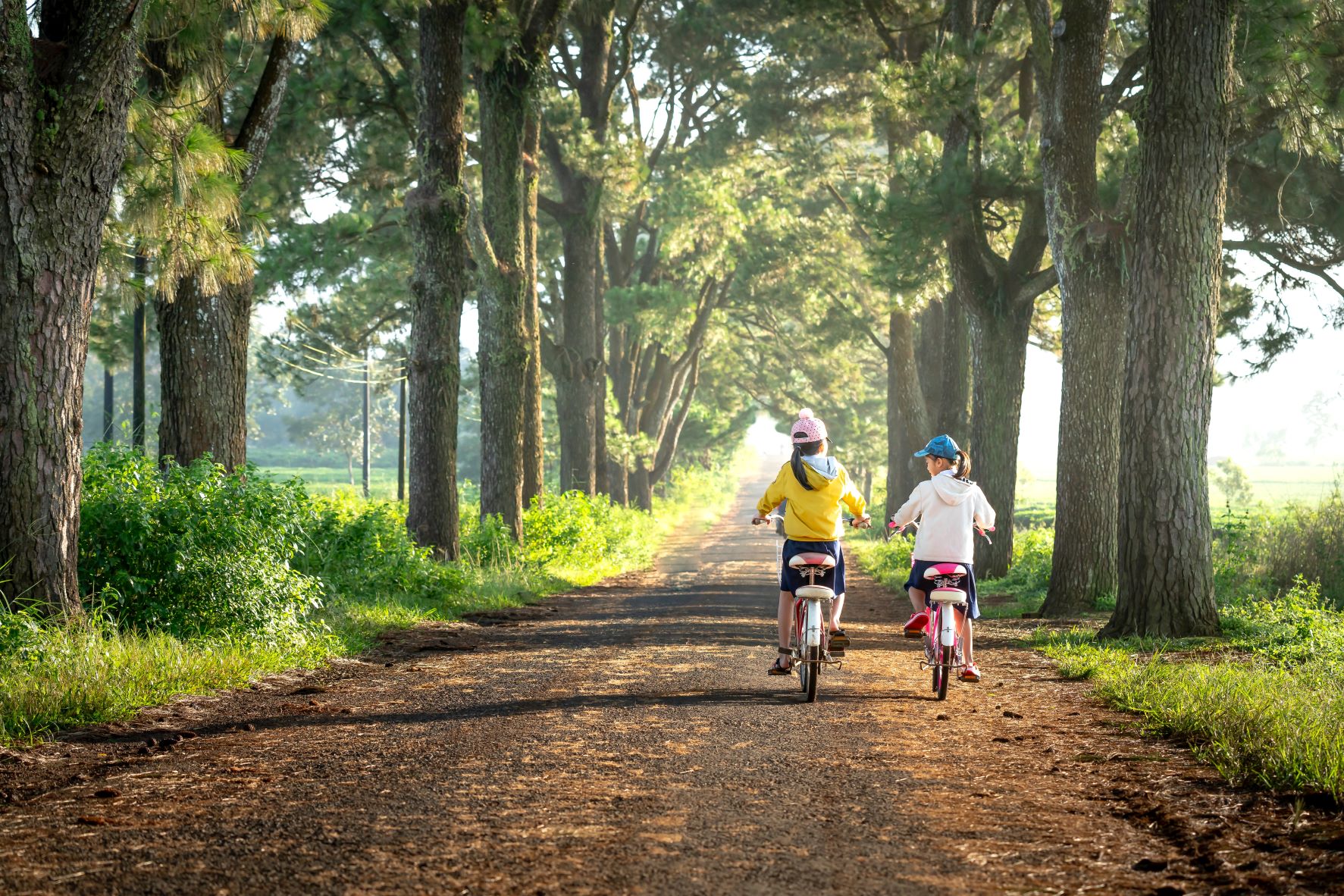 Reading Time
If your little one's a book lover, take a trip to the local library and let them choose a few books to take home over the summer. If they manage to get through them you can swap them out for new ones and it won't cost you a penny.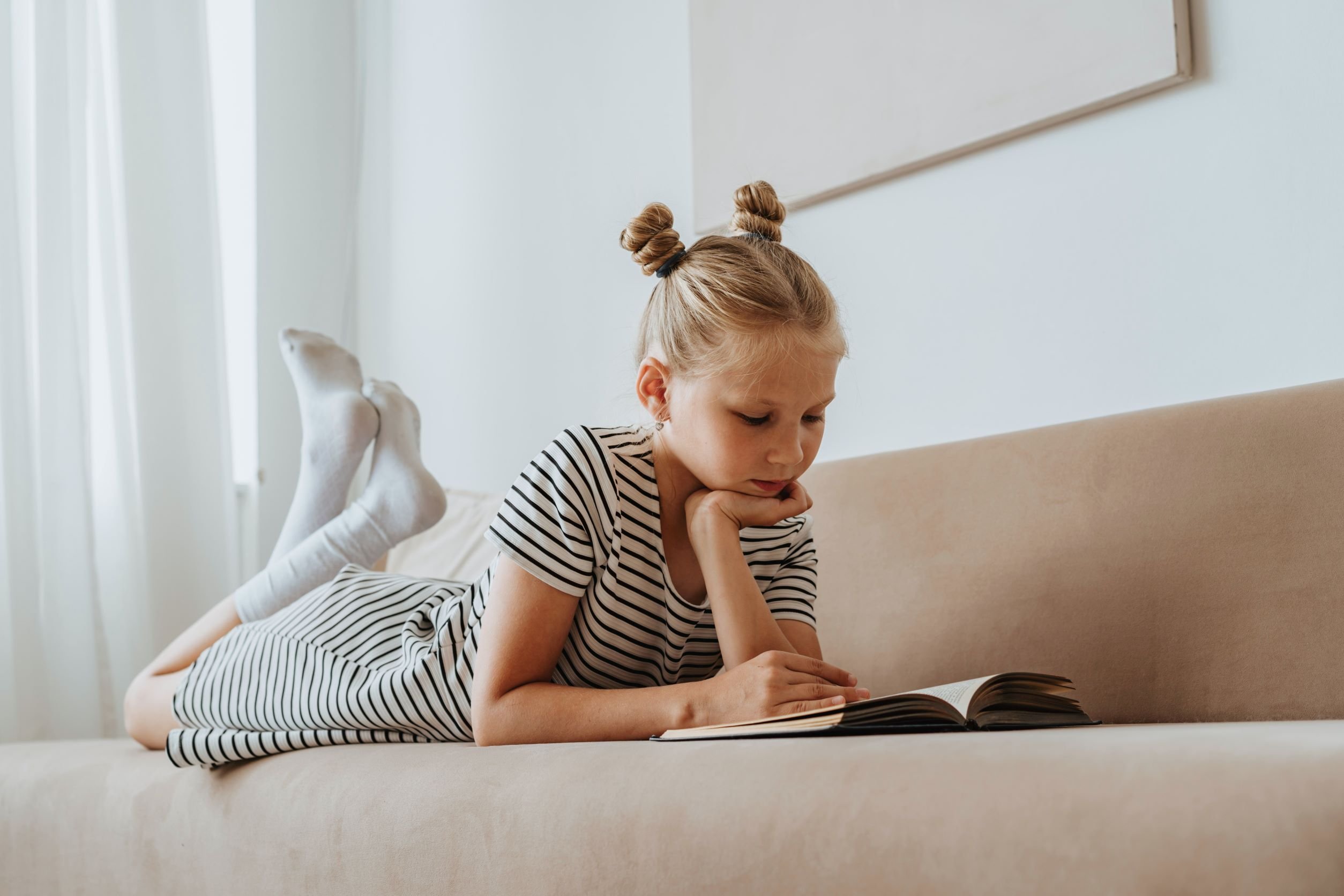 Lazy Day At Home
Parents can feel a lot of pressure to keep kids entertained this summer, with a calendar full of events, activities and trips planned. Don't forget the summer holidays are a time for the kids to relax and wind down after what has been the first full school year since the pandemic began for most kids.
We know 'Parent Guilt' is a very real thing! Don't feel bad about letting them put their feet up at home with a slow day in front of the tv or just playing computer games!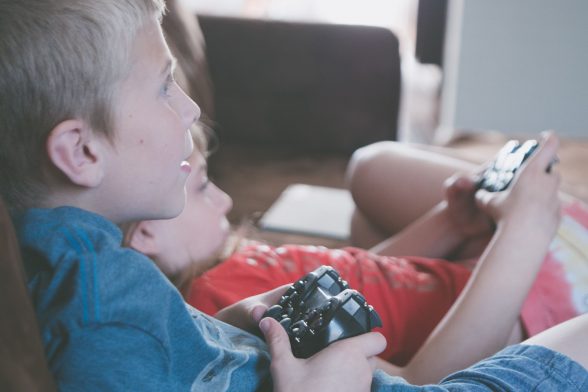 Discount Entry
If you are ok with a little spending this summer, be sure to make you money go further. There are a number of offers available for theme parks, cinema tickets and short breaks.
Check out sites like Kids Pass and Merlin. You can be saving up to 75% on some offers!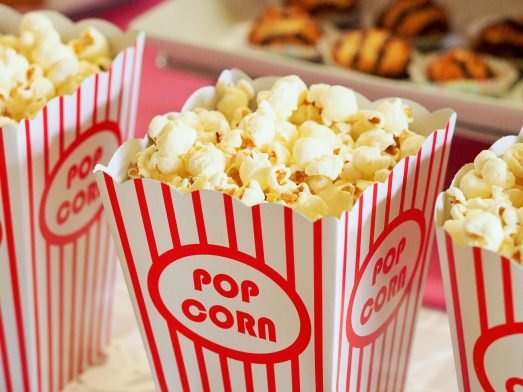 More Preloved Tips On Keeping Kids Entertained This Summer