How to Stay Positive with the Kids during Lockdown
We've now reached a phase where the majority of our children are no longer attending school due to the coronavirus pandemic. Therefore, it is inevitable that our kids aren't going to get the same level of exposure to many things that help keep them positive and their minds active during everyday educational life. For example, the daily social interaction of seeing their friends, simple exercises for learning in their favourite classes, and the opportunity to let off some steam during playtime. Of course, anyone who had these freedoms quickly taken away from them is bound to experience an emotional impact
That's why we at Preloved want to help spread joy to our younger generations currently out of the school environment. Despite being on a nationwide lockdown, our children still have the ability to go on 1 walk a day, which is where many of the below ideas can be tested to keep things fun and the little one's brains active during social distancing.
Leave a picture as below in your window and start a mass eye spy in your local town or village. Don't forget to get involved in the weekly hunt when you go out for your walk yourself with the kids! If anything, it's a great way to encourage and motivate them to keep moving!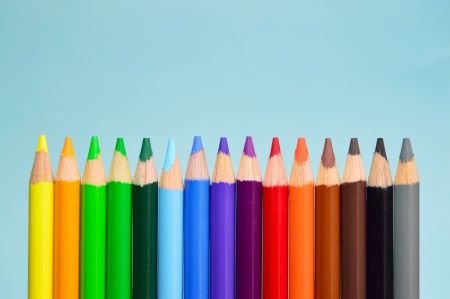 ---
W/c 23rd March was the Rainbow Hunt
If you haven't spotted any rainbow drawings in your neighbour's windows yet, you must have been doing your daily walk with your eyes closed! This first challenge was taken on by so many school children in order to brighten up windows across the country. We should all be inspired by their willingness to show a bit of community spirit and look forward to seeing many more rainbows in the weeks to come. Below are a few pictures from our Preloved team- Remember after every storm comes a rainbow!

NHS Nightingale Hospital has been inspired and touched by people sharing their rainbows online, using #RainbowsForNightingale.
---
W/c 30th March is the Sunshine Eye Spy
This week, help to lift people's spirits and bring a symbol of hope through window drawings of sunshine. The kids can add a little ray of light to the walks of those who pass by – especially important when things seem a little dark and rainy at the moment.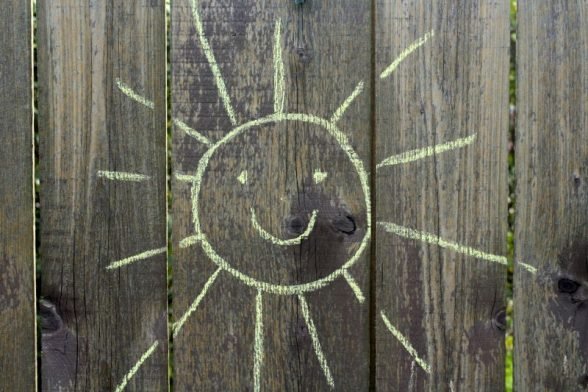 ---
W/C 6th April is Easter Week
Of course Easter week always brings opportunities to get creative with the kids. There's home-made Easter cards, baking Easter nests and colourful cookies, along with other egg-shaped crafts. A fun idea for the little ones to put in their windows is DIY Easter Eggs, cheerful little ornaments for onlookers to appreciate this spring. Here's a step by step example from a member of our Preloved team:
Step 1: Make an egg template using a piece of card in 3 different sizes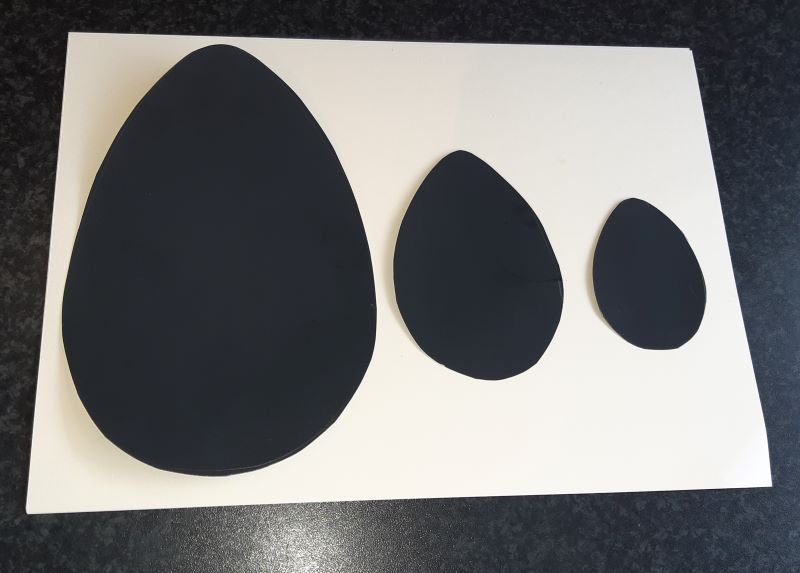 Step 2: Draw around the templates on card, but don't cut them out just yet.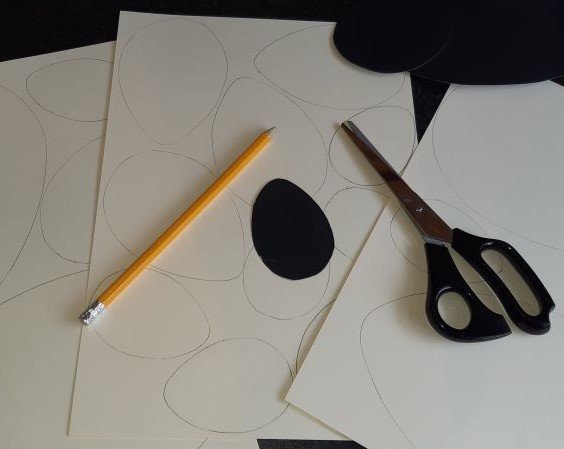 Step 3: Get the kids to colour them in.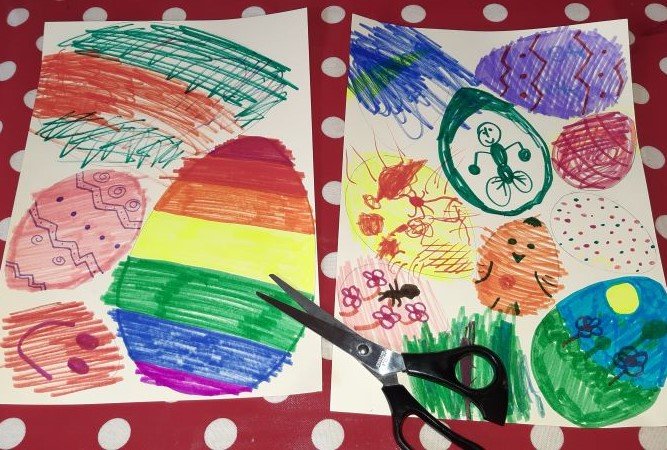 Step 4: Cut the eggs out and tape string or twine to the back of the eggs.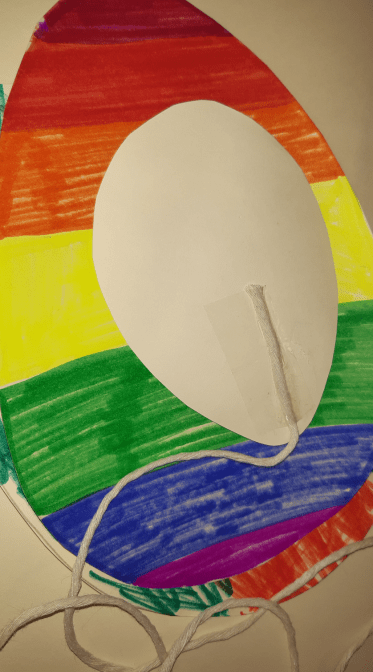 Step 5: Hang in the window!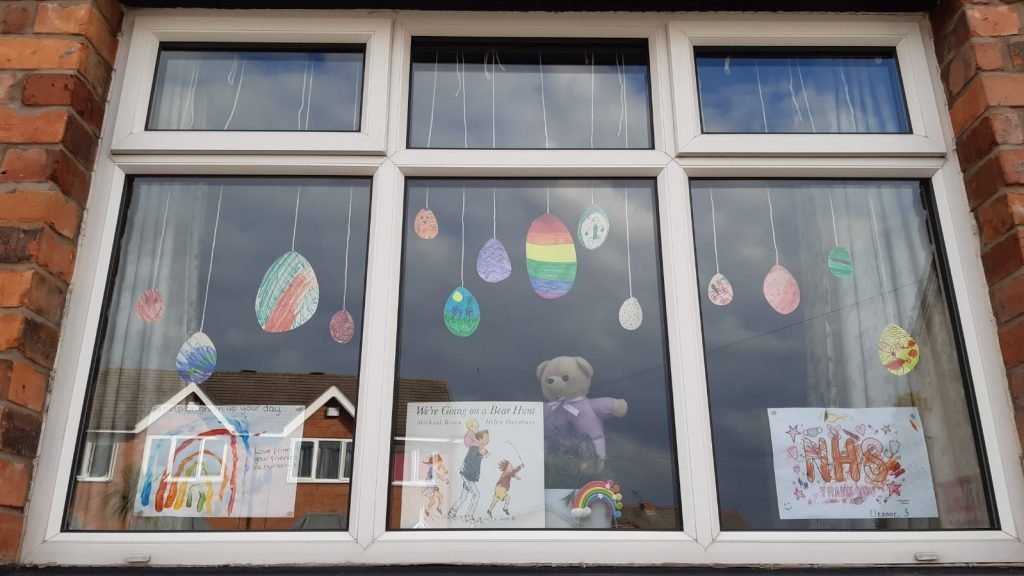 For more Easter inspiration, we have a few blogs to help you and the kids get creative:

---
W/C 13th April: The Animal Hunt
What child doesn't have a favourite animal? Zoos are a fantastic day out for the children but unfortunately, these kinds of attractions are closed temporarily during lockdown. Why not start your very own local safari in your town and try to locate the various animal drawings that have escaped along your daily walk route? Here is a great tutorial to get them going.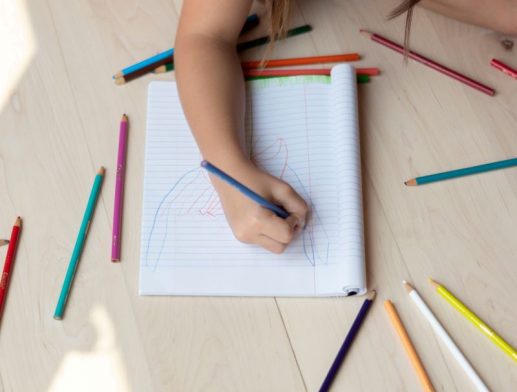 ---
W/C 20th April: Flower Drawings
If April doesn't symbolise flowers, growth, and the blooming of many beautiful plants, I don't know what does! Why not get the kids to replicate this with drawings in your front window of their favourite colourful flowers? They could even draw cartoon versions…Because, who can't help but feel positive when even the flowers are smiling?!

---
W/C 27th April: Drawings of Smiley Faces
And on the topic of happy faces, the final week taking us into May is all about drawing smiley faces. A little reminder to turn that frown upside down is sometimes just what we need to remain light-hearted and good-humoured during this unpredictable period in our lives! If we just smile, things aren't as bad as they seem right?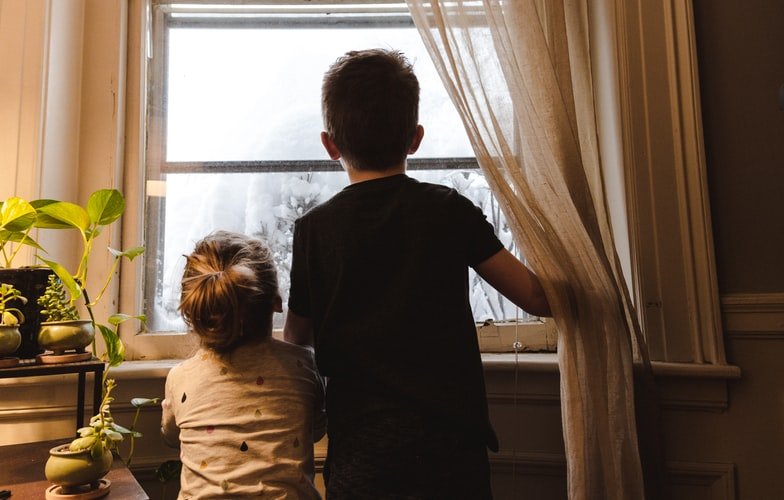 ---
If anything, all of these drawings and creative ideas symbolise positivity and optimism. Seeing these little metaphors for hope sprinkled throughout our towns, helps the adults and the kids alike to keep smiling during this often disheartening period. Help to brighten someone's day and keep these colourful drawings going during the entire lockdown period!