Here at Preloved we're big fans of doing good. We're also a big fan of Chalk Paint™ by Annie Sloan (as it leads to incredible Preloved upcycles such as this and this). So, when we heard that Annie Sloan was doing some good with Oxfam, we felt we should share it with you.
Annie Sloan and Oxfam
Annie Sloan has teamed up with Oxfam, the global poverty reduction charity, to create a new paint colour, 'Lem Lem', which launched this October, for their 75th anniversary.
'Lem Lem' joins the Chalk Paint™ by Annie Sloan range and will be sold in Annie Sloan's stockists throughout the world and online, priced at £18.95 (1L) and £4.95 (100ml).  Every pot of Lem Lem sold will raise vital funds for Oxfam, helping people beat poverty worldwide. Annie Sloan hopes to raise £250,000 over three years.
'Lem Lem'
The colour, 'Lem Lem' is a soft green, inspired by a visit Annie made to Ethiopia with Oxfam in February.  'Lem Lem' means the lush green of fresh growth in the language of the region.
The colour is inspired by fields of white alliums Annie Sloan discovered while visiting a rural project in the south-east of Ethiopia.  The field belonged to a co-operative of women farmers, funded by Oxfam, who were realising their potential after being provided with loans to buy decent seeds and proper irrigation systems.
The alliums represented money and freedom.  One woman with four children under nine had made enough money to buy a house, cow, ox, a TV (its arrival promoted a party in the village), schooling, and – unprecedented for a woman in this part of Ethiopia – a bank account of her own.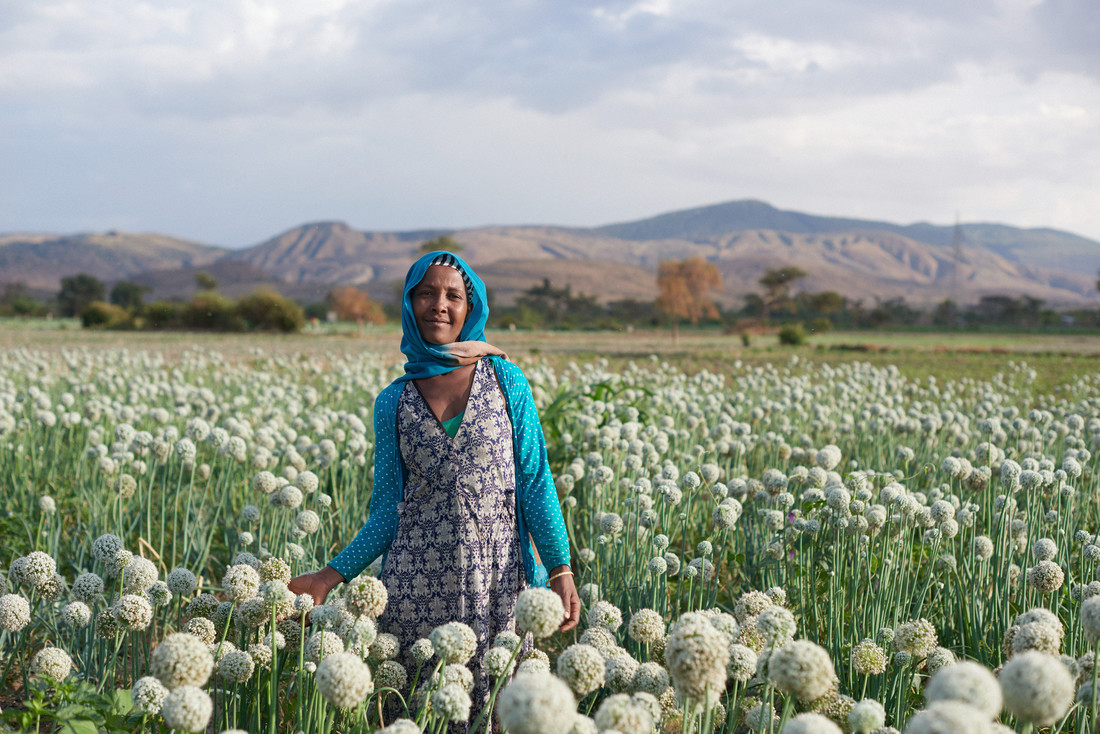 Annie Sloan says…
"What I love is when you look at the allium head from the region the overall impression is white, but then you realise there is green underneath, and green on the petals – a lovely muted green, it really is beautiful."
"I asked one of the women farmers, 'what does green mean to you?' and she immediately said, 'Growth'  and I thought that was fantastic.  I feel that 'Lem Lem' is representative of my business – a celebration of the idea of female ambition, will and talent.  I have visited an awful lot of smarty pants places all over the world and stayed in very nice hotels, but those women in Ethiopia is what life is really about.  People who are farming, doing things, dreams being fulfilled."
'Lem Lem' in Action
Maisie's House, one of Preloved's furniture upcyclers, has put this beautiful shade into great use to bring to life this 1930s oak chest of drawers; plus a touch of the lovely alliums that inspired the shade.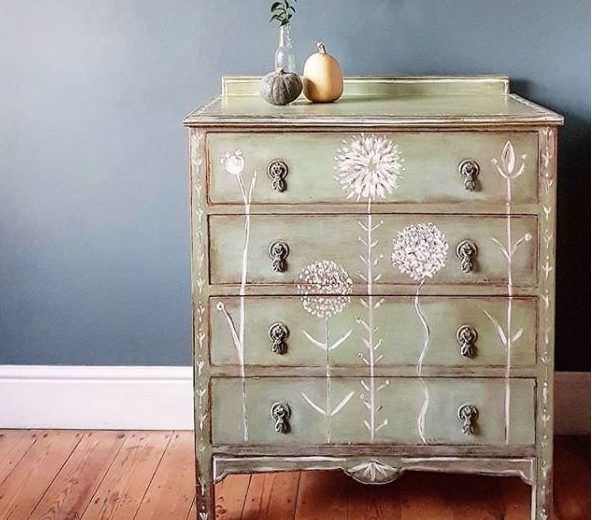 Read more in Annie Sloan's blog for Oxfam – "The Colours of Ethiopia"