National Second Hand Day is Preloved's love letter to all things second-hand.
What is National Second Hand Day?
It's one of the biggest days in the Preloved calendar! With loads of on-site events taking place, it's not to be missed.
We spend the day chatting about all things second-hand, sharing our favourite second-hand pieces and sharing Preloved love!
When is National Second Hand Day 2018?
This year, National Second Hand Day is on Sunday 22nd of April

How can you celebrate National Second Hand Day?
Here on Preloved, we've got a whole host of fun happening for this year's National Second Hand Day! Including:
We're giving a Preloved member a chance to win their favourite Preloved ad, courtesy of our friends at AnyVan! Head over to the competition run-down to learn more!
A very special #PrelovedHour with all of our favourite second-hand fans to share Preloved gems, upcycled gems and antique wonders!
We're offering half price Preloved membership all weekend (21st/22nd April), we're offering half price memberships to get you started on your journey of loving everything second-hand.
Share with us your favourite thing about second-hand over on Twitter using #NationalSecondHandDay
Join in the fun of #MyPrelovedHome over on our Instagram and see how second hand isn't second best!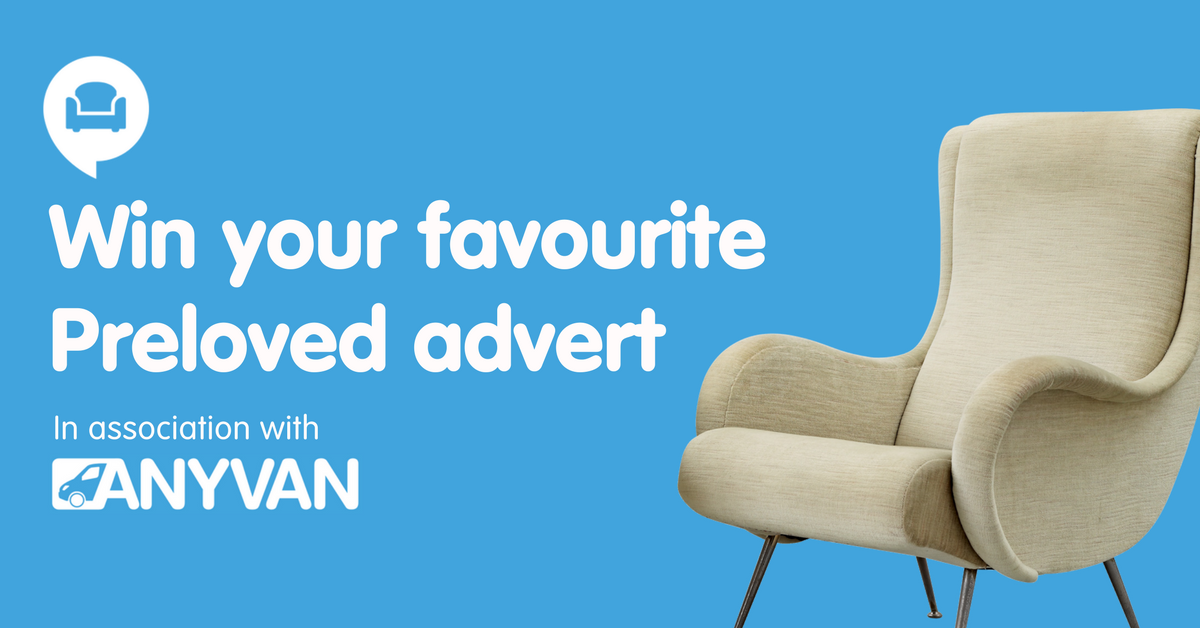 Why does Preloved celebrate National Second Hand Day?
We want to encourage people to think differently about their homes and the belongings in them and spread the word that second-hand, upcycled and long-lasting pieces are what makes a home a home.
We all know that landfill is becoming more and more of a problem here in the UK with 42% of bulky waste in the UK consisting of furniture, that's 670,000 tonnes disposed of by householders in the UK annually!  A study, conducted by WRAP, found that a significant proportion of this waste is reusable – so, why are we throwing it out?
Preloved wants to change the way people think about their furniture and how it is part of their home and, when it might be a little old and tired, that it can be given a new lease of life through upcycling or even a bit of TLC!