A survey of 1,650 mums and mums to be has found that 89% were opting to buy second hand to save money on all important purchases, with 23% buying exclusively second hand.
Preparing for a new born baby is one of the most expensive things a person can do, especially at present when money is tight.
So how are people keeping on top of costs to ensure they don't over spend? By choosing to purchase second hand goods, according to a survey undertaken by Preloved.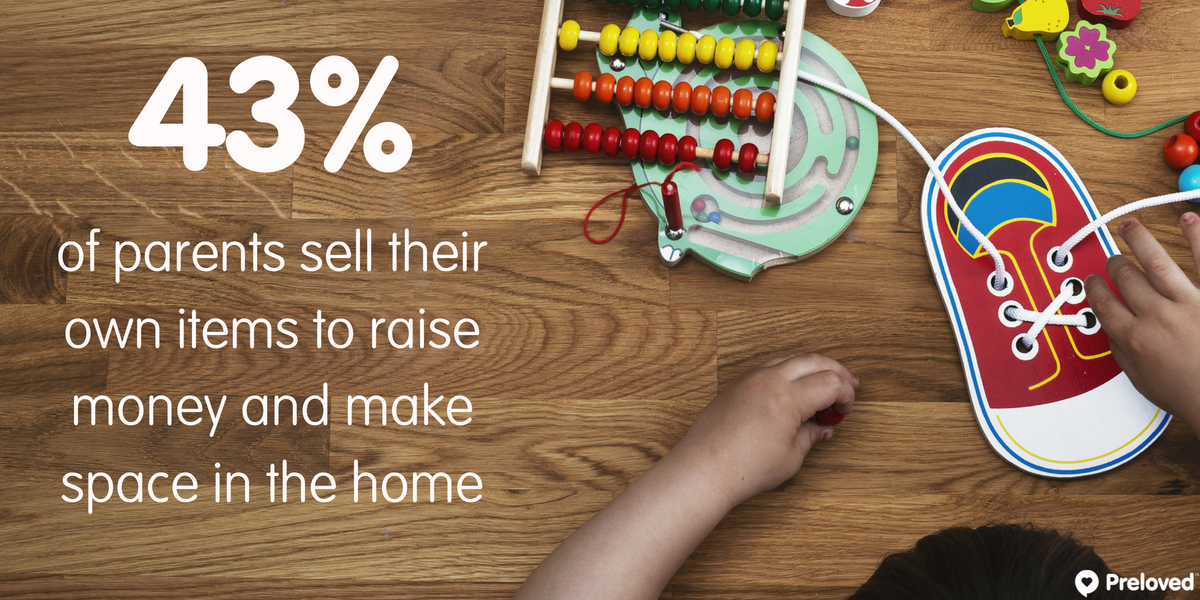 In a survey of 1,650 new parents or parents to be, Preloved found that a staggering 89% had purchased more than three items second hand for the impending birth.
67% of those stated that pushchairs/prams and cots have been their top purchases, with 23% explaining they had bought everything second hand.
73% found these items either online or using classified ads.
Interestingly, 43% of those surveyed had also sold their own items before the birth of their child to make some extra money and also much needed room.
Those surveyed seemed unwilling to spend huge amounts of money, with people being more conscious of prices since the economic down turn. Preloved has also noticed a huge increase in demand for second hand children's items over the last three months, with enquiries having almost tripled when compared to the same period last year.
How much can you save from buying second hand?
One couple surveyed had saved up £1,500, which they estimated would just about cover the cost of pushchair, cot, car seat, clothing, a month's worth of nappies and feeding equipment. By buying the majority of it second hand, they managed to reduce this amount to only £575.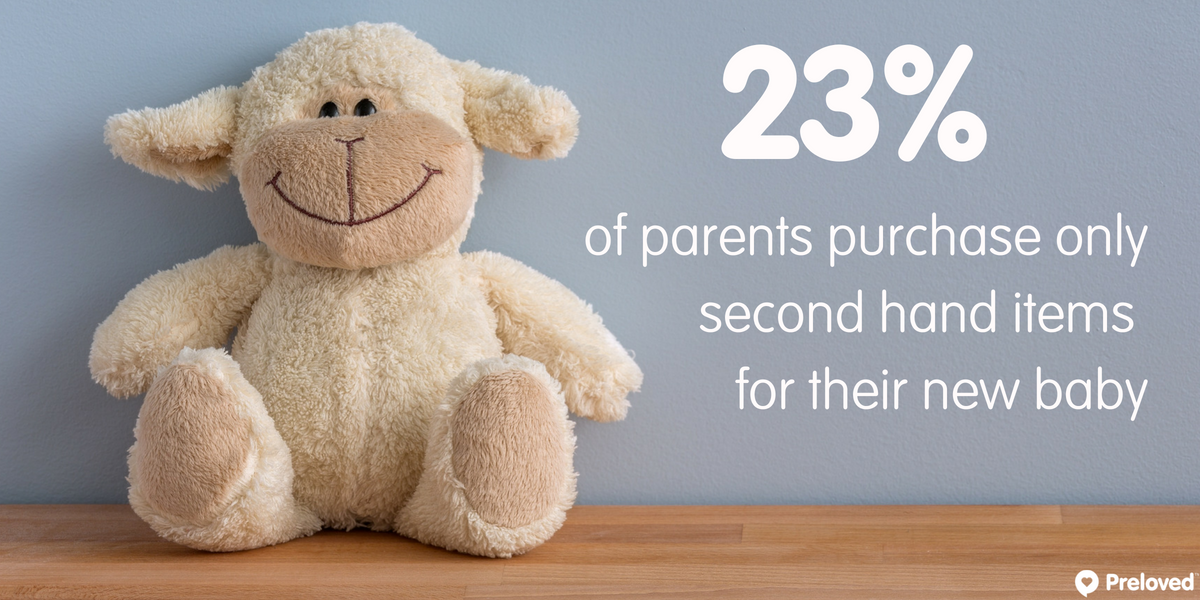 Ian Buzer, founder of Preloved said "A couple of years ago, people seemed to enjoy the thrill of spending vast amounts of money during the first few months of their child's life. However as babies are only in these items for a very small amount of time, people now seem to be catching on to the fact that you can get absolute bargains in mint condition if you opt to buy second hand. People no longer want to waste their hard earned money.
"This surge of demand is great for all our sellers on Preloved too, as they recoup their costs and clear some space by selling these items once they are no longer required.
"Preloved aims to bring people in contact with other mums in their local area to help share the cost of bringing up their children. By keeping it local we aim to provide a safer, more community feel than sites like eBay."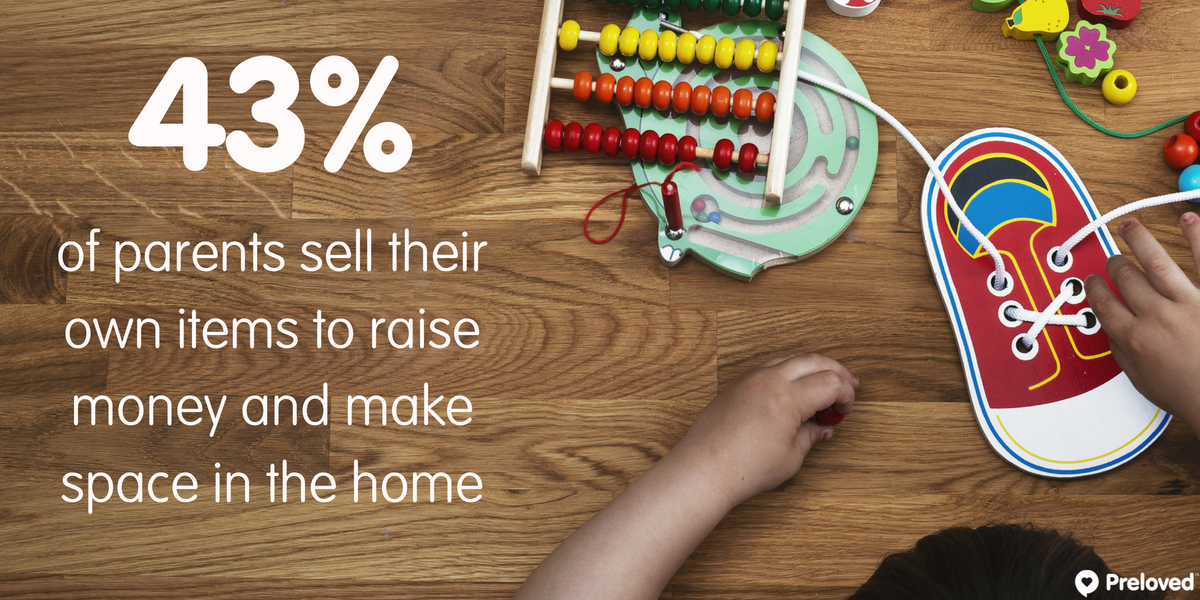 Top Tips for Buying Second Hand Kids Stuff
It's not just toys that you can get second-hand! Check out second-hand cots (but not mattresses!), prams and pushchairs, clothes and plenty more!
Be sure you clean thoroughly any second-hand children's items. Don't rely on them being clean when you get them. Soft toys, clothes etc. might be machine washable, just be sure to check the label but you could also sponge wash or even freeze the item to get rid of any bacteria. Hard toys, cots etc. will be easily wiped down with disinfectant. If you're washing with water, be sure to take out any batteries first!
Be sure you're buying toys appropriate for your little one's age, as they might not have the box with this guidance on them. There are plenty of guides online for this.
Shop around. For example, on Preloved, the same item might be available for a range of prices depending on what you need, meaning you can definitely save some pennies if you have a look around!
Check new toys thoroughly for any loose parts.
Be sure to check whatever you buy has the correct safety marks. If a toy has a lion mark, it means it adheres to British toy safety standards.