Bringing a new furever friend into your home is an exciting time, but it can also be quite daunting. When you start looking at pets for sale there may be things you forget to ask, or red flags you might not know to look out for. That's why we're created this handy pet buying checklist for you to use when you're considering making the purchase and to help you find a great, and responsible seller.
Can You Tick All The Boxes?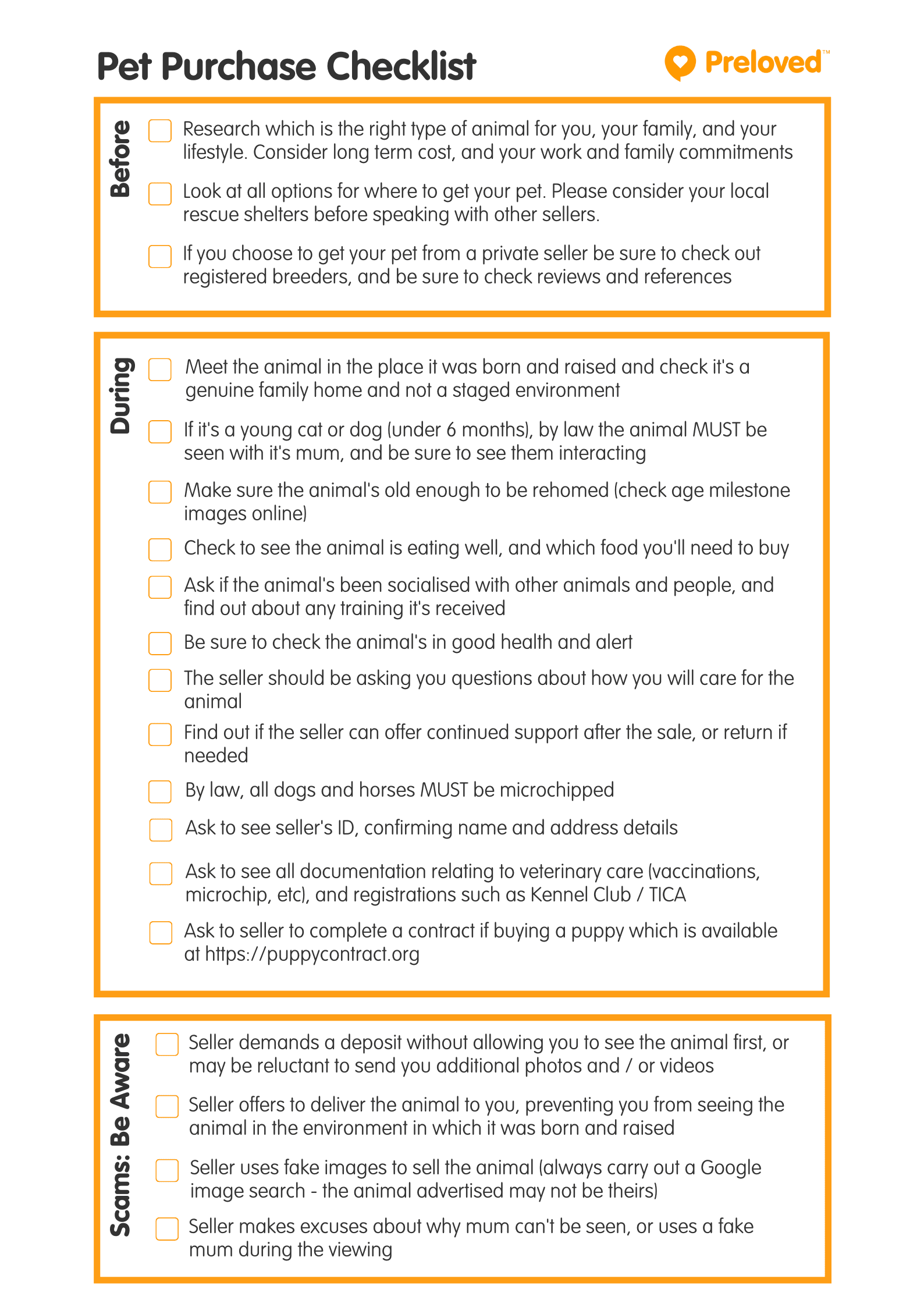 For your handy pet buying checklist, click here.
If you find that you're not able to tick all of these boxes, it may be that there's a legitimate reason. Try and get more information from the seller through regular communications, which could be in writing, via telephone or, ideally, video calls which will allow you to see the animal(s) in real time. If you feel there is something untoward about the seller there are ways to report them.
What Do You Do If You Suspect Pet Scams
Similar Preloved Articles:
Worried About Pet Scams? Here's What You Need To Know
A Scammed Buyer's Story: The 12 Warning Signs 
Who's The Person Behind The Pet?
Buying Or Selling A Dog | Do You Know The Lockdown Rules?
Has The Pandemic Triggered A Pet Rehoming Crisis?
Change The Tale With Our Friends At Dogs Trust