It's Important To Keep Your Dog Cool
Whilst we are lapping up the sun, and trying our hardest to get that tan we've missed out on, our little furry friends aren't having as much fun. Granted we might be having some restless nights, but we fortunately for us we don't have to sleep in fur coats. When the temperatures soar like this it is important to take note and consider how we can keep our dogs cool. At Preloved our favourite hot day hack for our furbabies is making Pupsciles. So we are sharing with you the pawfect pupscile recipe to cool your dog off, and how to then become their favourite hooman.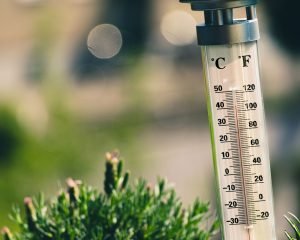 Our Recipe To Keep Your Dog Cool
Our favourite recipe is not only yummy it's also healthy for your pooch. Full of antioxidants, and high in fibre, some dogs call them SUPER, us hoomans call them superfood. We are of course talking about blueberries. They are just as good for your dog and they are for us, not to mention they are delicious.
So, this is our favourite recipe due to it's simplicity. It only requires two ingredients, 2 minutes of prepping, and 2 hrs of cooling time.
Ingredients
Half a cup of blueberries
Half a cup of plain yogurt
You also need
What to do
Take your blueberries and yogurt, and if you have a blender pop them in that, if not mash your blueberries and give them a good mix together with the yogurt. Then place the mixture into either ice or lolly moulds for a minimum of 2hrs, or until solid. Then feed them to your pooch and bobs your uncle, you have a way to keep your dog cool. Added bonus if you use a blender they come out a vibrant blue/purple tone!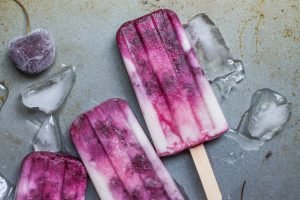 Where To Buy Moulds
If you are as dog obsessed as we are you probably have seen the paw print ice moulds which are adorable and to die for! Whilst you can use a traditional ice mould we have tracked down the cutest and most pawfect moulds for you to make your pupsicles.  
6 Dog Paws and 2 Bones Silicone Moulds 
Silicone Popsicle Mould with Bone Shaped Handles 
How else to keep your dog cool in this heat 
Whilst pupsicles are a great and fun option to cool your dog down in this heatwave, you need to be doing a lot more. The most obvious that everyone talks about is that you should avoid at all costs walking your dog in the day, aim for the evening; but remember just because the sun has gone down it doesn't mean it's cool enough, check the temperature! When your pooch seems hot you mustn't give them ice, but you can put ice in their water bowl to keep it cooler. There are items like dog cooling jackets available but if you don't own one of those you can wet a t-shirt and tie it round them, this allows for the heat to escape whilst cooling them down; win; win. I'm sure we would all appreciate having air con but in the meantime you can place wet towels on the floor for your pooch to lie on, or invest in a cooling pad.  
For more information on how to keep your dog cool in this heat read our blog here.