From the quaint and, let's face it, irresistibly cute charm of a Morris Minor to the graceful grandeur of a Rolls Royce Silver Shadow, classic cars come in a concours d'elegance of shapes and sizes. Sporty little numbers, racy head-turners, the achingly cool, thrilling and just plain great fun, they also have an undeniable romance about them. Who hasn't dreamt of driving a shining, sleek model with some vintage va-va vroom along a winding coastal road in the summer?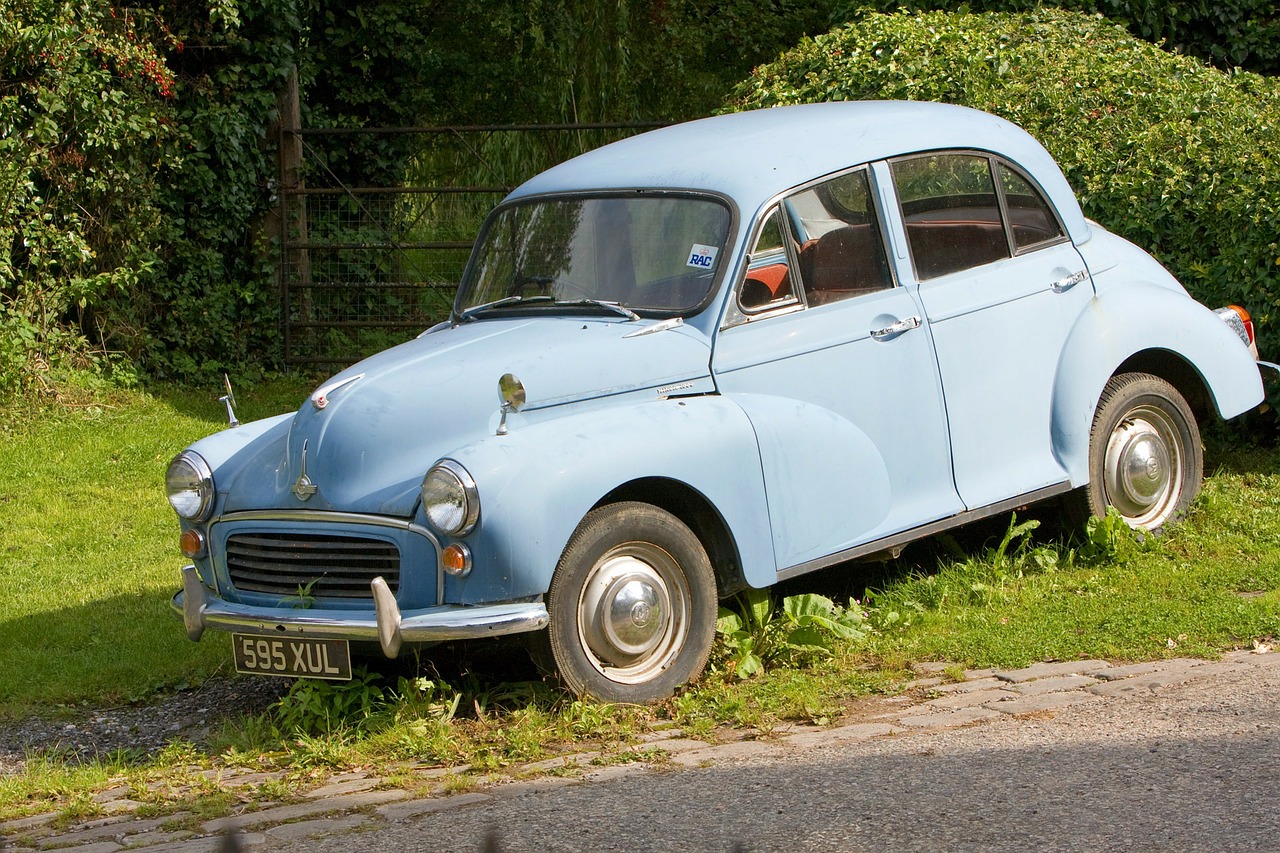 Classic Cars – A Labour of Love
Yet, owning a classic car isn't all about carefree, top-down days out with the wind in your hair and a packed picnic on the back seat. There's the hours spent in slightly more menial tasks, like draining oil from a sump, sanding down an awkward rust spot from a floorpan or sending sparks flying during a spot of spot welding. Check out this particular Lancia Fulvia, which the current owner describes as a 'complete basket case' and 'beyond restoring'!
However, despite the hard graft for most owners a day spent up to their ears in engine compartments, flakes of rust and wax oil is all part of the appeal.
And these labours of love are rewarded with a driving experience like no other behind the wheel of their very own piece of 'living' motoring history.
Star Cars
There are hundreds of classic cars, parts and manuals on Preloved, so if you're thinking about grabbing yourself the eiptome of glamour on wheels, it's a great place to find the head-turning car of your dreams.
Take or Brake?
Grab your oily rag and read our hints and tips on how to buy the perfect classic car, avoiding the rust buckets and bangers! Classic Car experts also give their opinions on how to get the best buy.
Classic cars are not for the faint-hearted mechanic, so if you're new to the world of old vehicles it's a good idea to talk to some people who have experience. There are numerous classic car clubs across the UK where members are happy to share their knowledge and expertise.
Do your research by reading classic car magazines, websites and talking to owners. This will help you find the average prices for a model you are looking to buy, taking into account such factors as mileage and condition.
The costs for restoring and maintaining a classic car can soon add up, so make sure you thoroughly inspect any potential purchase. In particular, look out for common areas of rust, such as along the sills, beneath the wheel arches and along the bottom of the doors.
Look closely at any repair work that has been done and ensure it has been done professionally and not bodged and filled! Make sure that any work is suitable to the car.
Ask for any documentation relating to the car which will show the number of previous owners and give details of when any work has been carried out. Ask if the car comes with a full service history.
Inspect the paintwork to see if it has been re-sprayed and whether the new paint is covering up any earlier accidents or damage.
Take the car for a test drive and keep your ears open for any strange mechanical noises. Make sure the car has good control and the gears work well. Check all the electrics.
Has it been converted to run on unleaded fuel? If not it could mean using a lead substitute additive in the fuel, or trying to find one of the increasingly rare outlets that still sell leaded petrol.
While convertible classics are sought-after, check the condition of the roof closely for any tears or repair work which can be costly to remedy or replace. During the test drive, keep the roof up so you can listen out for any mechanical problems.
Ask the seller if there are any replacement parts for the car included in the sale. It can save you time and money to have the parts in place when required.
If the car does require some serious attention, have a clear idea of the budget and time needed to get the work done, dividing it up into how much work you can do and how much will need professional restoration.
Stick to your budget and don't be tempted by the faded beauty of a rare-to-find rust bucket! You may well end up spending much more than you imagined just to have it sit on your driveway!
Classic Pros and Cons
Rare, unique and able to bring the enjoyment back into driving, classic cars can also increase in value as an investment, help you to enrich your social life by joining a club and reduce driving costs with lower car insurance and road tax exemption.
Can be expensive to maintain and repair, time-consuming and not really recommended as an everyday run-around, classic cars should also be garaged in a dry environment to prevent rust, and many are best only used during drier months of the year.
Expert Advice
John Hodson, editor of Classic Motor Monthly, UK, gives us his Five Top Tips for buying a classic car.
If you are buying a classic you are unfamiliar with, join the relevant club and seek advice from owners as to what to look for in a prospective purchase. Their knowledge and experience will be invaluable.
Don't bite off more than you can chew. If you haven't budgeted for a full restoration, make sure the classic you have your eye on isn't a money pit. Remember – under that newly painted bodywork could be a world of pain.
Arm yourself with quotes from several specialist insurance companies before you hand over the cash; you don't want any nasty surprises.
Check out how easy, and how expensive, it is to buy replacement parts and service items. You don't want your classic sitting in the garage for want of an unobtainable engine part do you? And remember – your local autojumble is a real treasure trove of hard to get parts – much more fun than trawling the internet!
Don't get obsessive when it comes to condition; there's nothing wrong with the patina of age, it gives your classic character – it's meant to be driven and enjoyed; so drive and enjoy it without worrying about how shiny and new it is.
Roger Fisher, classic car fan and long term member of The Cambridge & District Classic Car Club has this advice to steer potential owners in the right direction:
"Do your research on the particular model you are looking for and look at the various clubs of the different marques by going on websites and finding out their weaknesses and strengths. You have got to go and look at the vehicle and if you are not sure yourself, get someone knowledgeable to come along by going to a car club. By talking to people at a car club you can get their knowledge and also the tools you'll need to work on the car you are buying. Get photographic evidence of any work that's gone on and all the bills that make a history of the vehicle. Anyone who is doing a car up for sale should take photographic evidence to prove what work they have done or be able to produce bills."