As we approach the halfway point of the year, most of us are likely to have forgotten our New Year's resolutions. On average, less than 25% of us will remain committed to our annual goal after thirty days. That means as soon as February 1st arrives the majority of our good intentions disappear.
That said, it doesn't mean that it has to stay that way until we enter another New Year. It's easy to pick up these zero waste and recycling tips at any given date. Whenever you decide to take the plunge, you'll be glad that you made a start.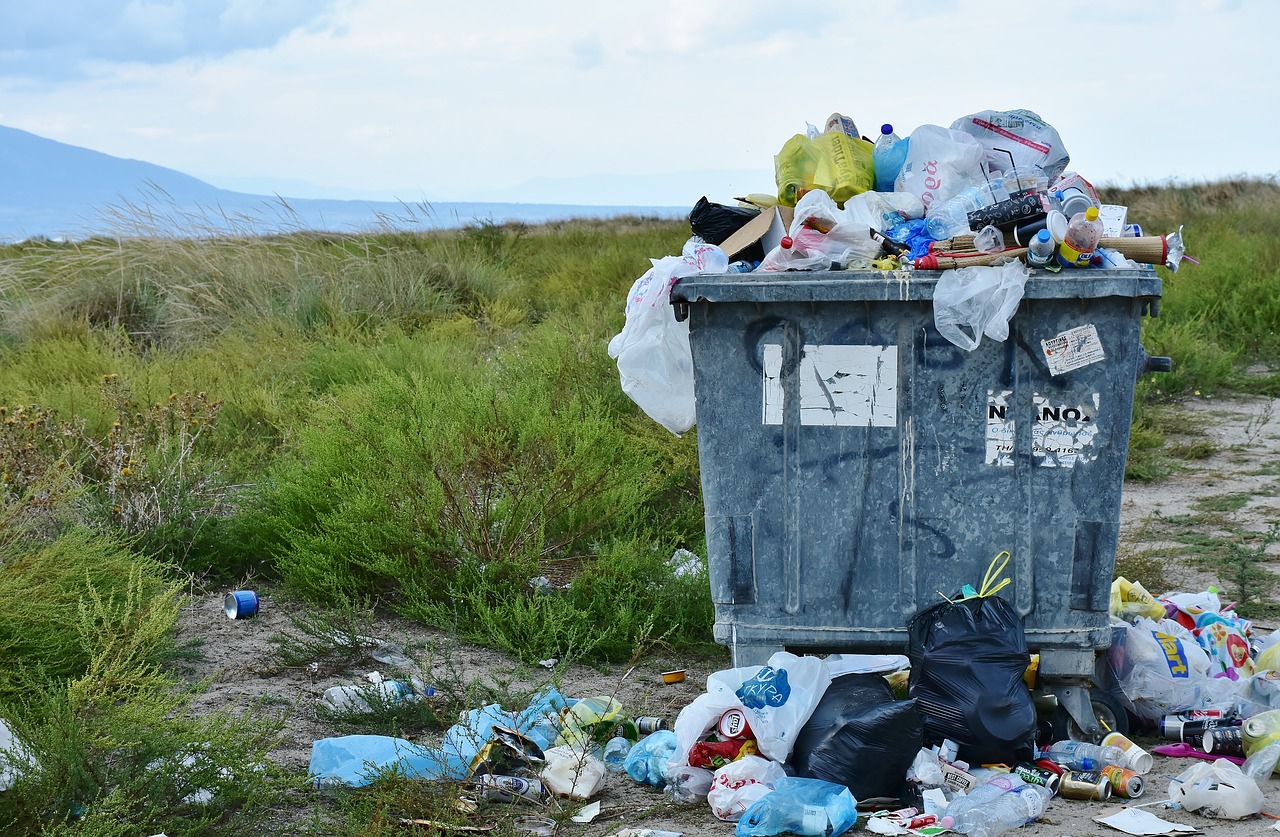 To help you kickstart your waste-free journey, we've made a list of five things that you can and should start right now. These actions are simple, achievable and don't require anything other than your willingness to progress.
1. Don't Buy Things, Find Things  
A zero waste life — when taken on with proper intent — doesn't require too much effort and it certainly won't cost you anything extra.
You don't need to stock up on quirky reusable containers as Instagram forces you to believe, to effectively reduce your consumption of single-use plastics. We all have items in our home that can be repurposed from the get-go (for free).
Glass Jars

What about pasta sauce jars that we regularly throw away while cooking? Peel off the label and wash these out to create containers for all sorts of gadgets. These can be used to hold cosmetic brushes, utensils or dried foods like seeds and rice.
Plastic Bags

It's a bit of an unspoken rule that talking about plastic bags in this type of article is risky. We all know that plastic bags aren't good for the environment and

we should stop using them

. But there's no harm in utilising those leftover plastic bags that you've accumulated in your cupboard. Reusing old plastic bags is a good indication that you don't need to run out and buy a trendy tote bag because you've committed to reusing the plastics you already own.
Gift Packaging

In reality, we're not going to stop buying lavishly packaged gifts anytime soon. Come Easter, Christmas or any other commercial holiday our kind motivations to spoil our friends and family often outweigh our problems with packaging waste. However, if you end up receiving excess packaging, get creative with it. If something comes in a tin, a sturdy box or a hamper, why not use it as a storage solution in the home.
What's the golden rule? Don't get swept up by the trend to buy excessive eco-containers and be worried about your bank balance.
2. Reduce Your Food Waste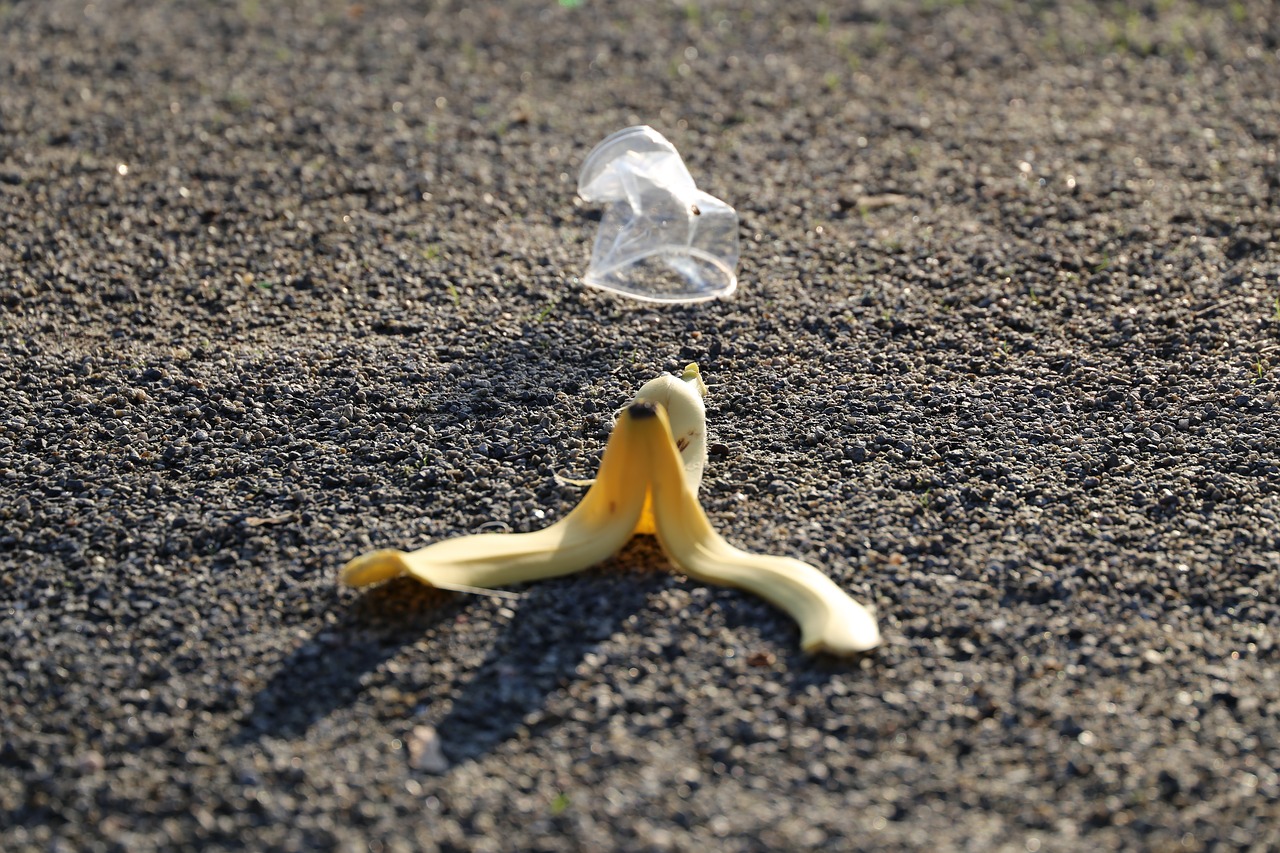 If you're going to implement anything from this list, it should be a reduction in your food waste as this is the pinnacle of many global problems.
As people continue to buy mass  food that will inevitably go to waste, we get an increasingly confusing picture of how much food we need to supply. This results in excess farming, poor distribution of resources (which in turn leads to poverty) and the unnecessary transportation of goods. All of these outcomes harm our environment.
What should you do to reduce your food waste?
Stop Buying Single Servings.

At first, this sounds like contradictory advice. In practice, buying in bulk will help you to save money and aid you in portion control. Single servings have excess packaging, they often host unrealistic portion sizes (leading to food waste) and they mean that the food supply cycle is sped up by people buying individual items more frequently. If you need to stock up on pasta, rice or other food items which don't perish fast, buy it in bulk.
Establish a Long-Term Mindset.

Planning will help you in all aspects of your life, financially, emotionally — and in establishing zero waste goals. Food waste is often a result of poor planning. For example, a family might do their weekly shop, only to be tempted to buy a takeaway at the weekend. Their shop bought food goes out of date and so to waste. If you're going to dine out, that's fine but plan accordingly for these occasions.
The first step to reducing your food waste is to reflect and think on your past actions. Be honest with yourself about your lifestyle, spending habits and family unit. If you're a family of four, think about how you can create meals that can be frozen and reformulated. If you're an individual, have a frank conversation with yourself about eating habits, the motivation behind single serving meals and how you can learn to plan for your next meal while preparing for the current one.
3. Sort out a Recycling System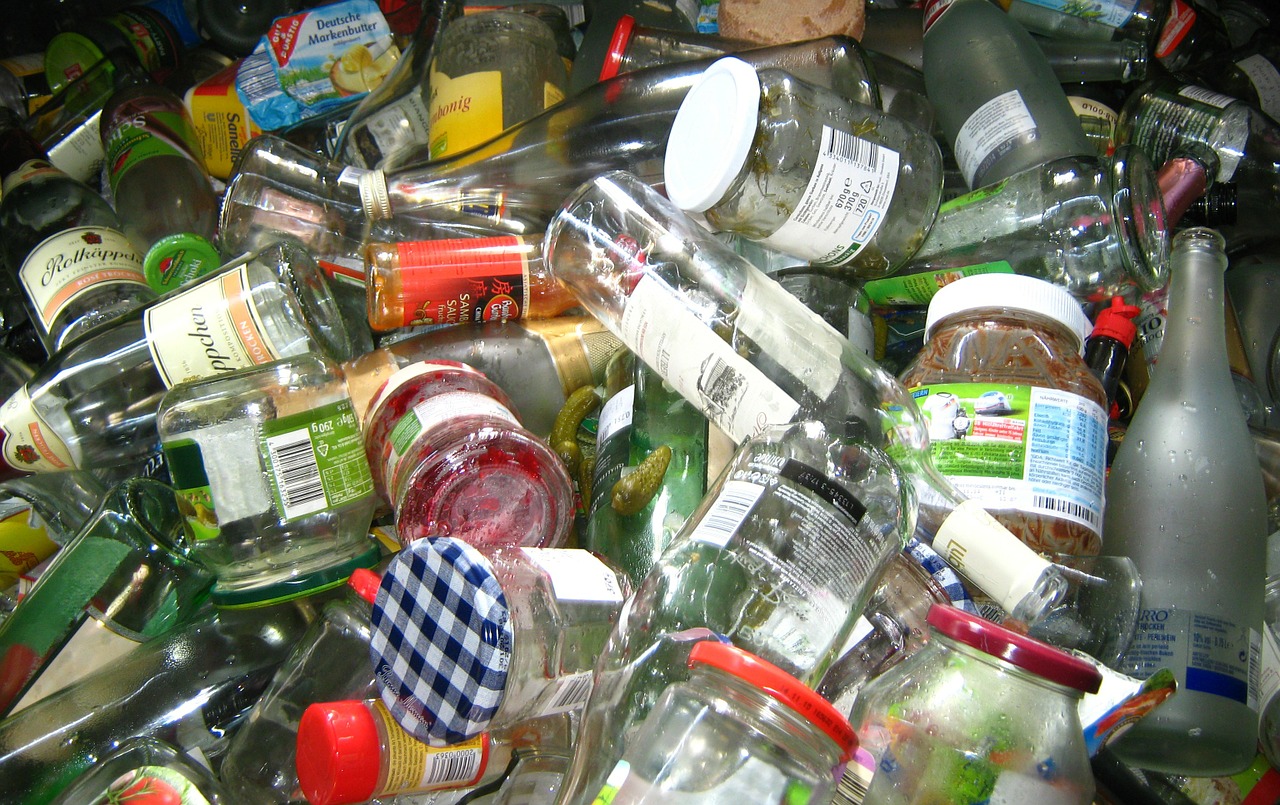 Depending on where you live, the readiness to recycle can vary greatly. You can find out more details about your council's regulations when it comes to recycling by typing in your postcode on the Recycling Collections page of the GOV website.
However, leading a waste-free life is about taking responsibility for your actions. In this case, your task is to sort out your own recycling system.
Compost Bin.

Many waste free advocates create a compost bin to turn waste into nutrient-rich plant food. There's no excuse not to follow their lead when there are so many helpful guides online including a walkthrough of

The Easiest DIY Compost Bin Ever

.
Find Charities.

What seems like trash to you is treasure to another person. Instead of throwing your unwanted things into the garbage take the time to find charities that will help to rehome your items. This tactic is especially useful for clothing items, children's toys and books.
Find Recycling Facilities.

Just because your council system might not be up to scratch, it doesn't mean that there won't be anywhere available in your district to deposit categories of waste. Use the

Recycle Now

website to locate your nearest facilities.
When we think things are unjust in the world (like global warming, for example), we tend to blame others before solving our slice of the problem pie. Forget the fact that the government initiative in your town isn't up to scratch — at least until you're doing all that you can to address the problem yourself.
4. Peruse Preloved Items First
As we promised at the beginning of this blog, this guide hasn't mentioned anything about purchasing. That's because a waste-free life shouldn't go hand in hand with spending money to get started. But if you do get tempted to go on a shopping spree, we urge you to peruse Preloved items first.
In the last section, we reminded you about how your trash is someone else's treasure and this works in the reverse order too — your treasure awaits in someone else's trash. Of course, the Preloved site is a great resource for this type of shopping.
5. Support Sustainable Brands
Finally, if you're going to buy brand new — sometimes we agree, it's unavoidable — support sustainable brands where possible.
A good example of when you'll buy brand new due to practicality and hygiene reasons is in the food sector. Try to choose a restaurant or a takeaway with ethical practices such as those who promote sustainable packaging, responsible sourcing and local farming.  
Don't give up on your favourite brands, but buy from specialist lines that align with your morals. For example, browse H&M's conscious collection before you browse the alternative fast-fashion products from the brand.
Living a zero waste lifestyle is not about reformulating your identity by buying a whole host of quintessential environmentalist items (think mason jars, trendy tote bags etc.) it's about being yourself and making better choices along the way.