As next week marks Afternoon Tea week we thought that it would only be proper if we walked you through how to serve it the right way. With these steps you'll be ready for your royal visit in no time. So here is a crash course in Afternoon Tea etiquette.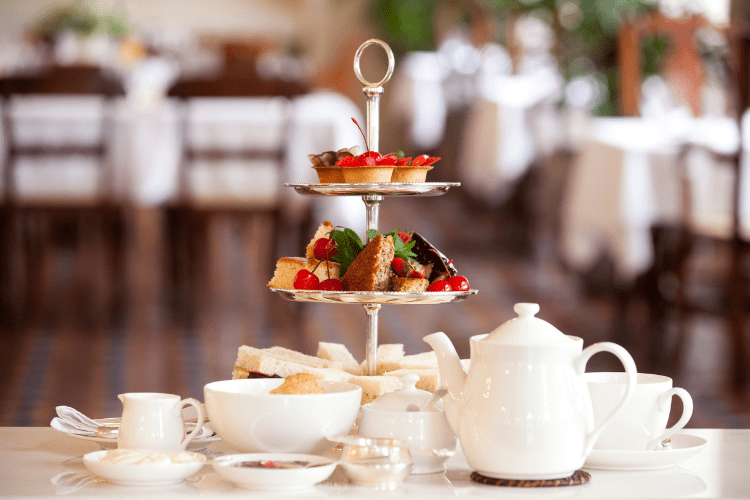 Keep The Saucer Grounded
You would think you should bring it up close to avoid spills. However, that is a big no! You can only lift your saucer if you are standing or sitting without a table in front of you. The saucer should still stay separate though, except for when sipping.
Afternoon Tea Is NOT High Tea
When it comes to whether you call it afternoon tea or high tea it depends on the time. Afternoon Tea is traditionally served between 3pm and 5pm. Then high tea is served more as an early dinner from 5pm.
Where The Handle Points
Keeping on the theme of time you should always have your handle pointing the same way. If you are right handed the handle should always be at 3 o'clock. Then left handed people should have it at 9 o'clock.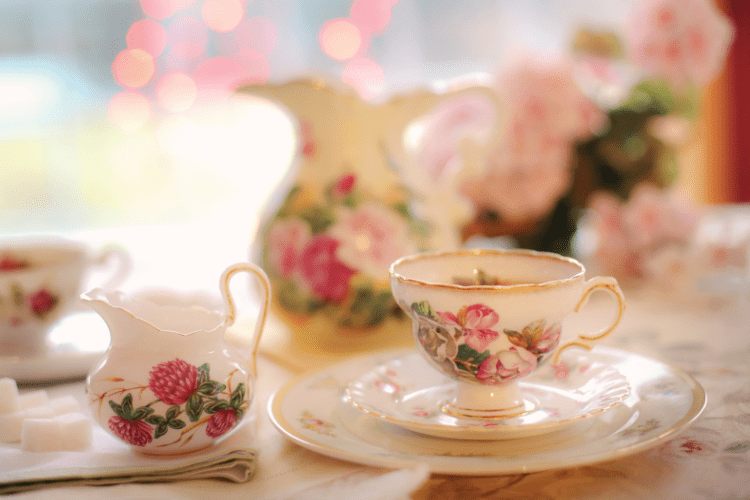 Don't Create A Whirl Pool
When stirring your tea don't try to create a whirl pool. As fun as it is, it's not proper etiquette. Instead you should stir from 12 o'clock to 6 o'clock. It's almost like you need to think of the cup as a clock.
Don't Wrap Your Hands Round The Cup
Don't get confused, this isn't a Starbucks advert, where the snow is falling and they have their hand round the mug. For tea it's a cup and not a mug. That's why you pinch your thumb and index finger between the loop. Then balance the cup with your middle finger under the handle to support it.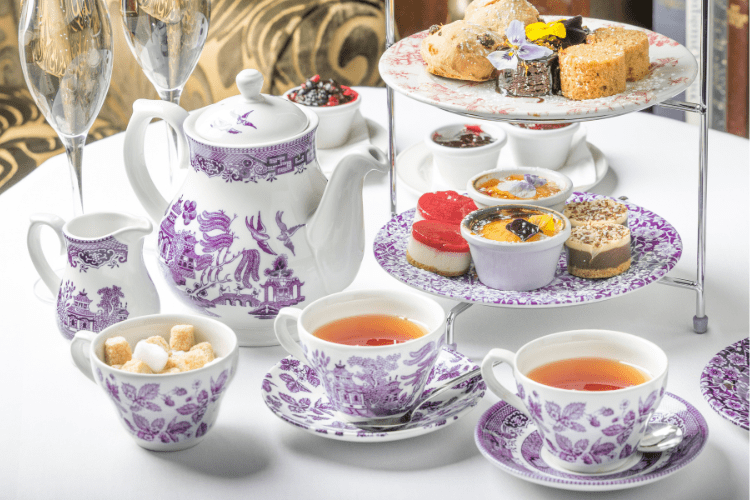 Tea First
This might seem like an obvious one to our British readers. When building a cup of tea it's the hot liquid first and then milk. NEVER ADD CREAM!
Eat Your Food In The Proper Order
You might of not known this but you have to eat the food in a certain way. The proper way to eat your afternoon tea is:
Sandwiches;
Scones;
Sweet.
Although, excluding the condiments you can eat all afternoon tea food with your hands. Including splitting the scones in half!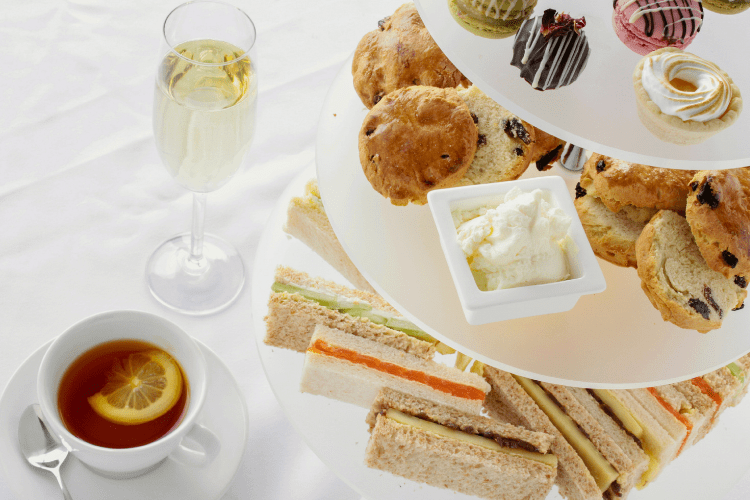 Win An Afternoon Tea Experience
Preloved have partnered with the amazing Red Letter Days once again to offer you a Luxury Afternoon Experience! Enter by filling in the form below!

Other Tips For Hosting