Think all new build homes are charm free, blank spaces? Well think again!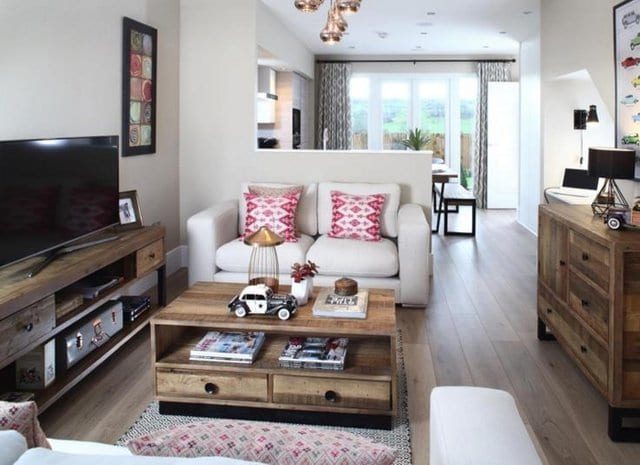 Redrow Homes demonstrate how white walls can really make your favourite furniture and awesome art work really stand out as the statement in a room, in their show home at the Abode development in Horsforth.
People sometimes see white walls and straight lines as characterless and overly modern, but here at New Home Finder we believe that is a common misconception.
In fact, we think the blank canvas most new build homes provide is the perfect back drop to emphasise all the charm, flair and sophistication you can muster without the constraints you might find with a period property.
All you need to give a new build home some personality is a bit of imagination, an eye for a bargain, and of course some good old fashioned upcycling know how. So what are the best ways to make your new build house a characterful home? How about getting involved in Preloved's 4th annual National Second Hand Day to start with…
Buy What You Like & Buy Second Hand
It sounds so simple but so often interior design magazines and home improvement programmes can lead us down a design path we might not have travelled without their encouragement. Sure it's great to be on trend, but do it your way.
Just because Pantone said pink is the colour of the year, it doesn't mean you need to rush out and buy new paint. In fact, why buy anything new at all?
Trends come and go and investing a fortune in a new room scheme just to suit it isn't something most of us can comfortably afford. Instead bring in accessories and key pieces that you like and that reflect the fashions, but still work with your existing furniture and colour palette.
Preloved is a great place to pick up second hand pieces for a fraction of the high street prices so you can always get the latest look for less. Remember we mentioned Pantone's colour of the year is pink, well Rose Quartz to be exact? Check out some of the pieces listed under Preloved's Furniture and Fitting's category and you'll find plenty to suit this particular trend.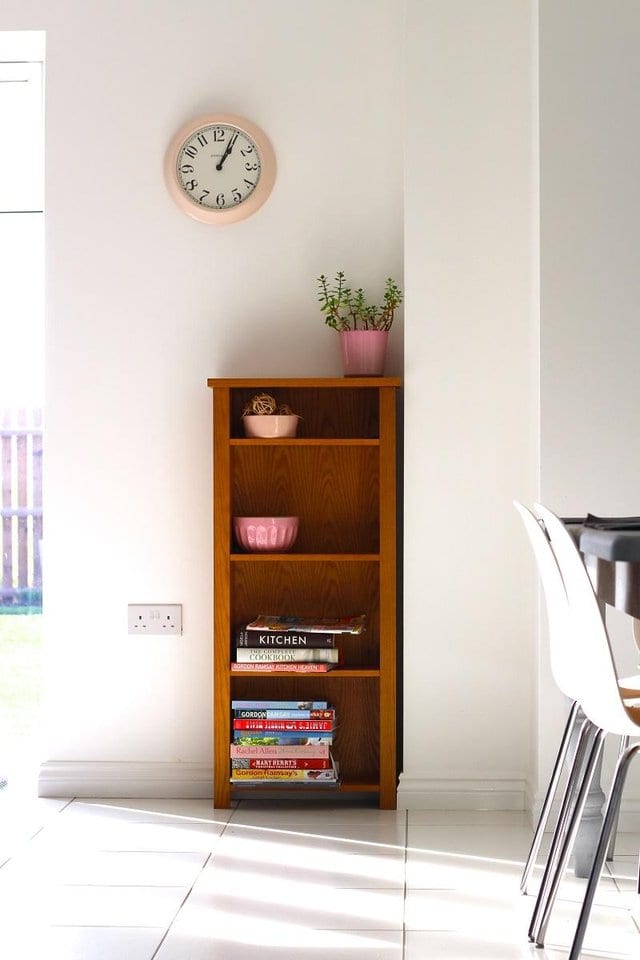 Lifestyle blogger Jess Soothill has used carefully chosen pink accessories perfectly in her new build kitchen demonstrating how a few key pieces can go a long way.
Your home should reflect your personality and the things you love, so be bold about that. If you like 1950s furniture, don't skirt around the edges of this style with a modern reproduction that copies an original, get an original!
If you love the bold 1970s prints from the flower power era why not put the word out that this is what you're looking for? You never know, someone might just have that perfect pair of1970s curtains bundled up in the garage forgotten about somewhere (and by the way how amazing would they look against modern bi-fold doors or crisp white walls?).
Better still, not all originals necessarily cost a fortune and in fact if you are willing to invest a little time and care on renovating or just reinvigorating an older, Preloved piece, then buying second hand can really save you some money, and still come up trumps with a super stylish statement piece for you home.
Take a Hands on Approach and Upcycle
One way to make sure your home packs a punch when it comes to charm and character is to get your hands dirty and do some upcycling. This is a great way to introduce something into your home which is completely unique, yet you don't need to be the super crafty or creative type to make something amazing either.
Simply picking up sturdy piece of second hand furniture and giving it a fresh lick of paint (specifically chalk paint if you're going for an on trend look this year) can work wonders. If you're feeling braver, you can try re-upholstering a second hand chair or making your own curtains or rag rugs with left over fabric pieces.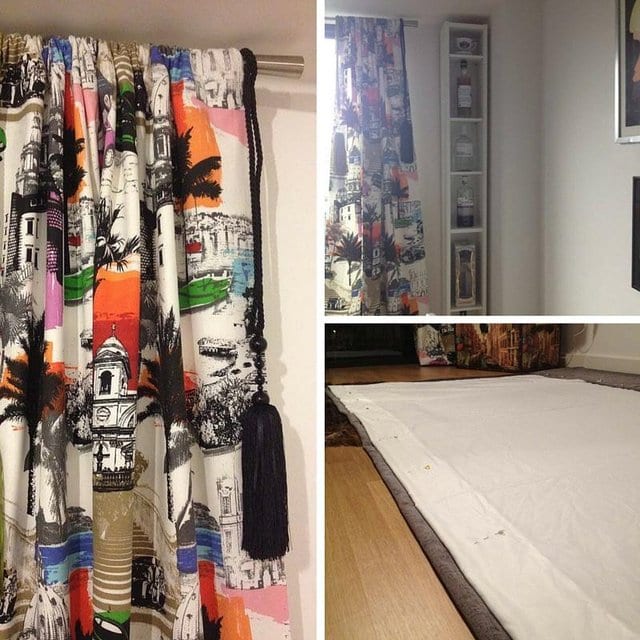 New home owner Rachael saved money and made a bold statement in her new home with these homemade curtains created from someone else's left over fabric, a second hand curtain pole and a few tassels.
Or if DIY is your forte, then you can even find second hand building materials, fixtures and fittings which can all be put to good use creating anything from a rustic fire surround to a brand new garden feature. The only limit is your imagination.
So there you have it, our top tips for creating a characterful home: buy second hand, stick to what you love, don't be afraid and take a hands on approach… it's as easy as that! And you know what, if you don't get it right first time, simply try and try again.
After all, picking up Preloved and second hand pieces for a good price or even for free, means your bank balance doesn't need to suffer and you get the benefit of beautiful, one off pieces to add a pop of personality in your new home.