On June 23rd, we'll be celebrating Preloved's 21st birthday! We'd love for you to join in and we can celebrate our big birthday together!
Membership
As part of our birthday celebrations we've decided to reward all our wonderful users with half-price Full Preloved Membership, that's just £2.50!
Content
We'll be producing some extra special content on the run up to our birthday and there will be plenty for you to join in on! Make sure you are following us on all our social media; Facebook, Twitter and Instagram. We will also be running exclusive giveaways on our newly launched Snapchat, PrelovedTV! Make sure to add us and keep your eyes peeled…
Competition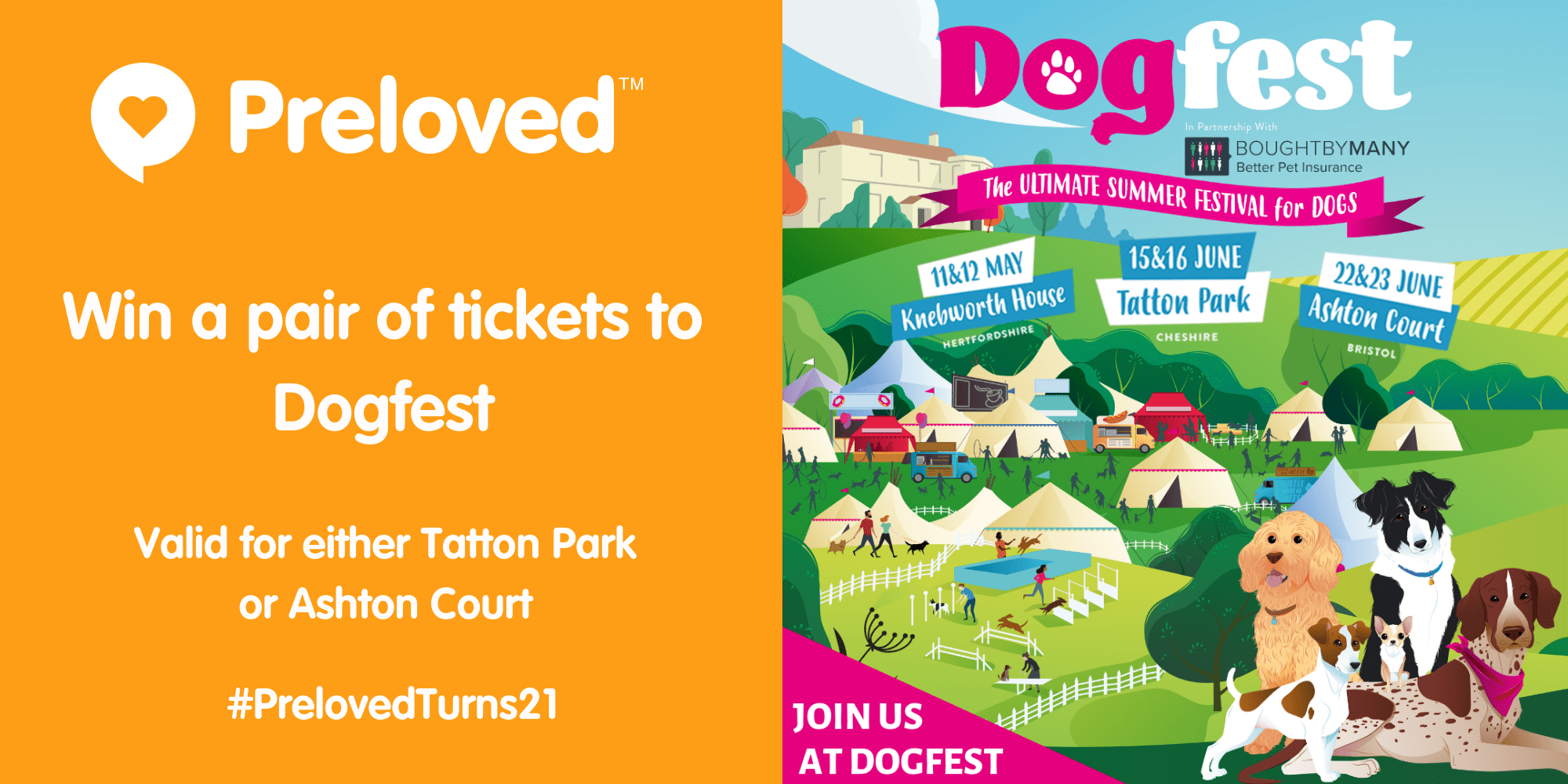 We've also got an amazing competition to win a pair of Dogfest tickets! Dogfest is the ultimate summer festival for dogs with special guests, Noel Fitzapatrick and Clare Balding! There will be plenty of have-a-go experiences for both you and your dog, a whole host of different retailers, and a live stage with a fantastic programme of fun and music throughout the day. You do not want to miss out!
We've got two pairs up for grabs, all you need to do is enter here:
The tickets are valid for either Tatton park 15th &16th June or Ashton Court 22nd & 23rd June. The competition closes Sunday 9th June and we will be announcing the winners on our social media platforms!
We hope you're excited as we are!