What You Need to Know When Choosing Kitchen Furniture
The kitchen is not only a cooking area but also a secluded corner for family gatherings, fascinating stories, and heart-to-heart tea conversations. Unfortunately, such an important room in the house is often allocated very little space, but its furnishings' requirements are quite high. On the one hand, everything should be functional, comfortable, and hygienic; on the other, cozy and aesthetically pleasing. When choosing kitchen furniture, you first need to draw up a plan, have a clear vision and your design expectations set out.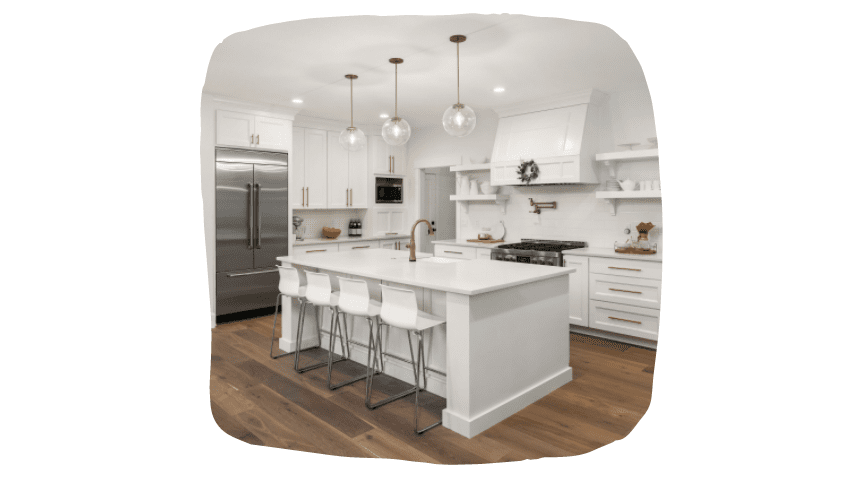 ---
A few starting tips
You can remotely order a detailed plan on the paper writing service. It's also useful to navigate the styles yourself. Determine in advance your approximate design; it can be classic, avant-garde, modern, hi-tech, etc. Your decision can be based on the general interior of the house or independently of it.
As for the color scheme, the same rules apply: the main thing is to determine what you want. Please note that it is more relevant for small kitchens to choose light or pastel shades. This way, the room will look more spacious and more comfortable. If the kitchen area is not small, then the furniture's rich and bright colors will come in handy. They will make the work area more energetic and inspiring.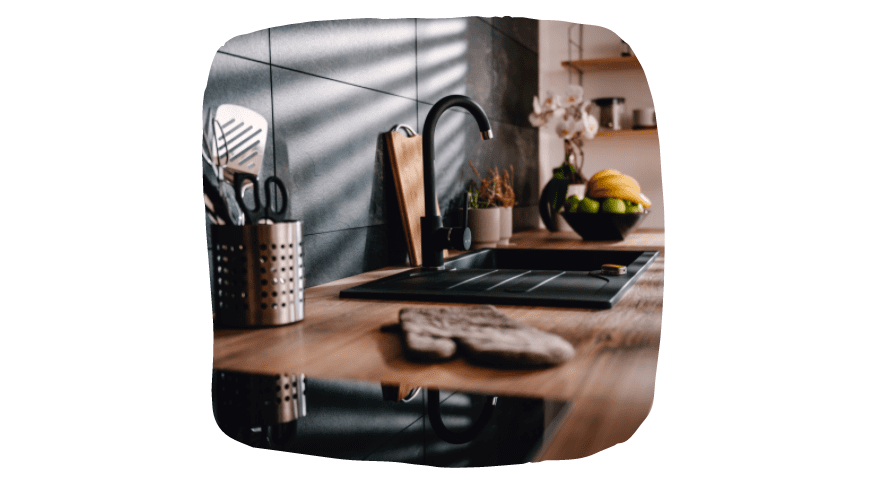 ---
What materials does kitchen furniture consist of?
It is important to understand that furniture has front and body parts. They can be made from different materials. By knowing well the properties of these materials, you can save money without compromising product quality. So, the basis for the cabinet part of the kitchens can be a chipboard or furniture board.
Other options are possible, but they are used less often. Particleboard is a widely demanded material for the case, largely due to its belonging to the economy class category. However, chipboards today are created to be moisture resistant, durable, and easy to work with.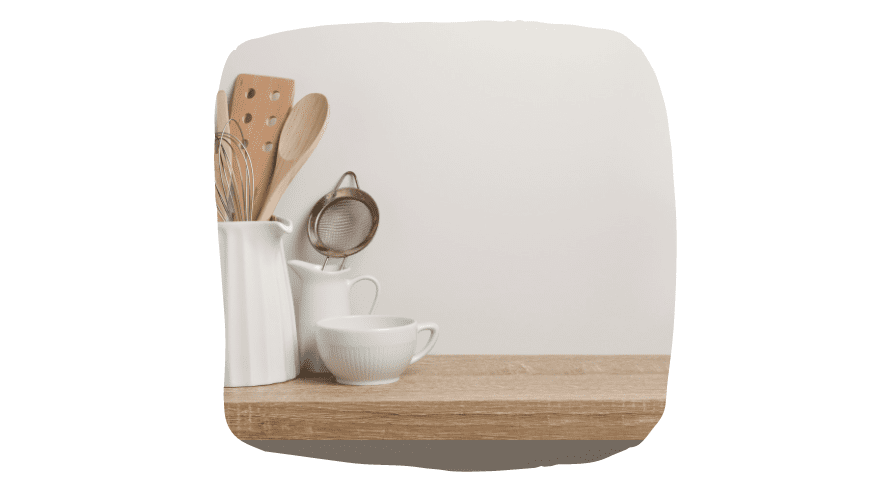 ---
Kitchen facade
This is the front part of the furniture that sets the tone for the entire interior. For facades, the following are used:
The fine fraction of wood
Chipboard
Solid wood and other materials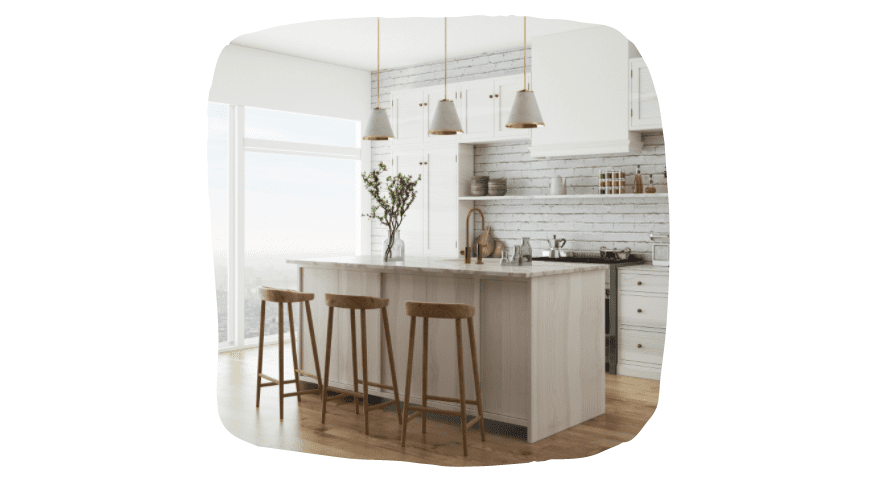 ---
MDF
This is a board produced by hot pressing from wood fibers and binders. A more economical option but very popular due to its durability and environmental friendliness. On MDF and chipboard, veneer, paint can be applied, allowing, in the end, to obtain a glossy, matte, imitating natural wood and even mother-of-pearl surface. Solid wood is considered the most expensive and status material. More than forty different types of wood are used to create furniture, pre-dried and treated with protective agents.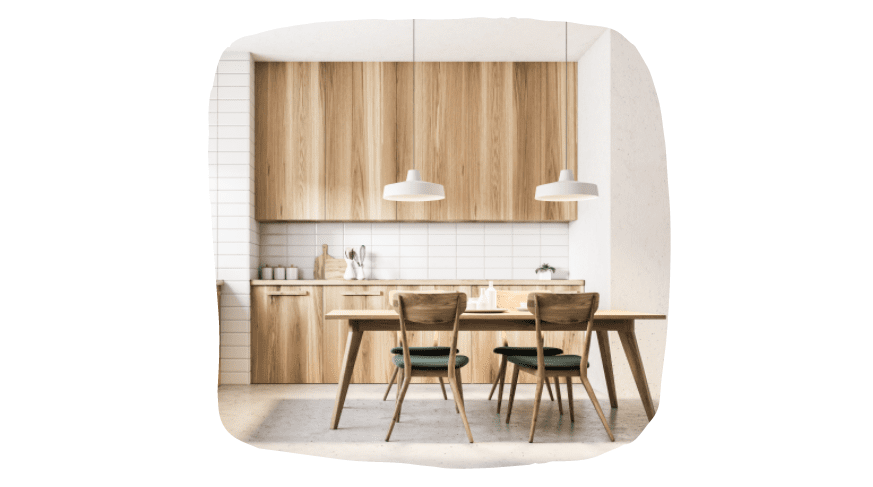 ---
The countertop
Another equally important element of kitchen furniture is the countertop; it must be durable. The countertop material can be ceramics, stone, tempered glass, metal, artificial stone, MDF, and chipboard with a special coating.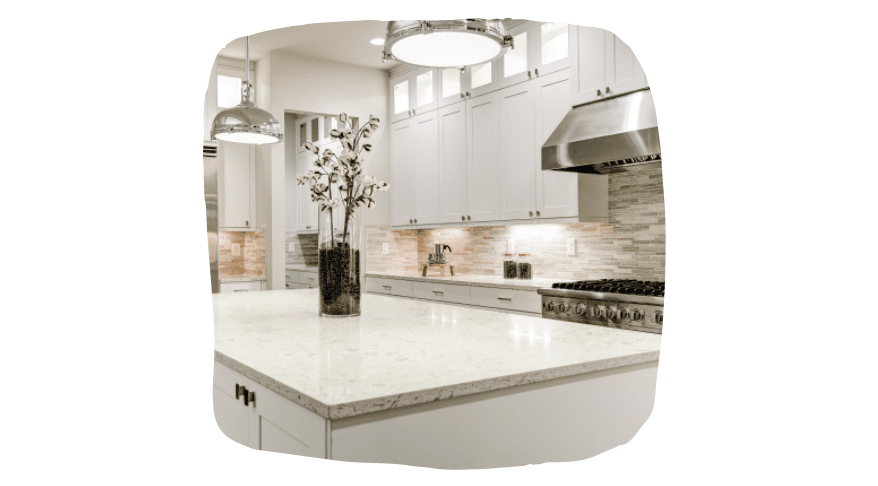 ---
The triangle rule
Having solved the issues of design, color, and material, it remains to place everything beautifully and conveniently. It is important to stick to the triangle rule here. The working area consists of 3 main components: cutting, preparation, and storage. This means that the location of the sink, cooker, and fridge must pre-selected.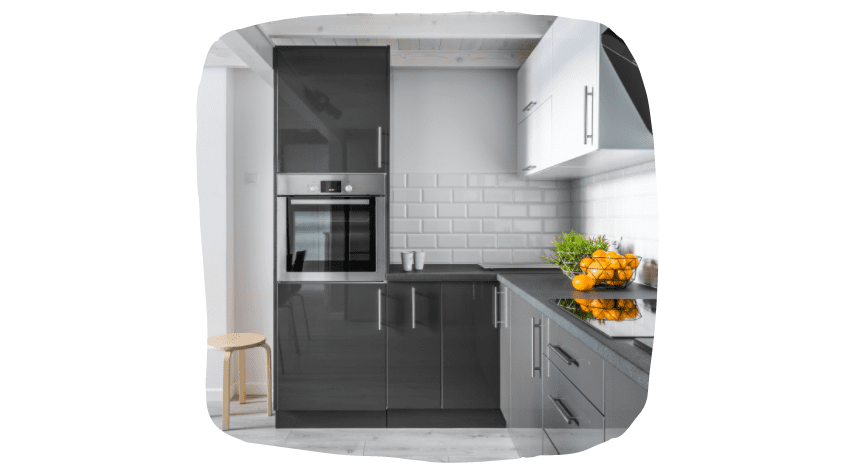 ---
For Second Hand Kitchen Equipment, click here
For Second Hand Kitchen Furniture, click here
Claim our Membership Discounts for March!
…