Our homes act as safety bubbles from the uncertainties of life, because of this, it's important to surround ourselves with the things we really love and the things that make us feel good.
A recent infographic done by Carpetright  looks at how your home can help your mental health. Their research highlights the importance of clever storage, picking lighting to enhance mood and personalisation in your space. Combining these ideas is bound to improve the vibe of your home, and in return positively affect your mental wellbeing. Having a space you can really call yours, where all of the outside world's worries disappear, are very important.
We want to spread the word on positive living, and we have thousands of things that could help add a bit more you to your space. So, here are a few tips on how to make it all about you: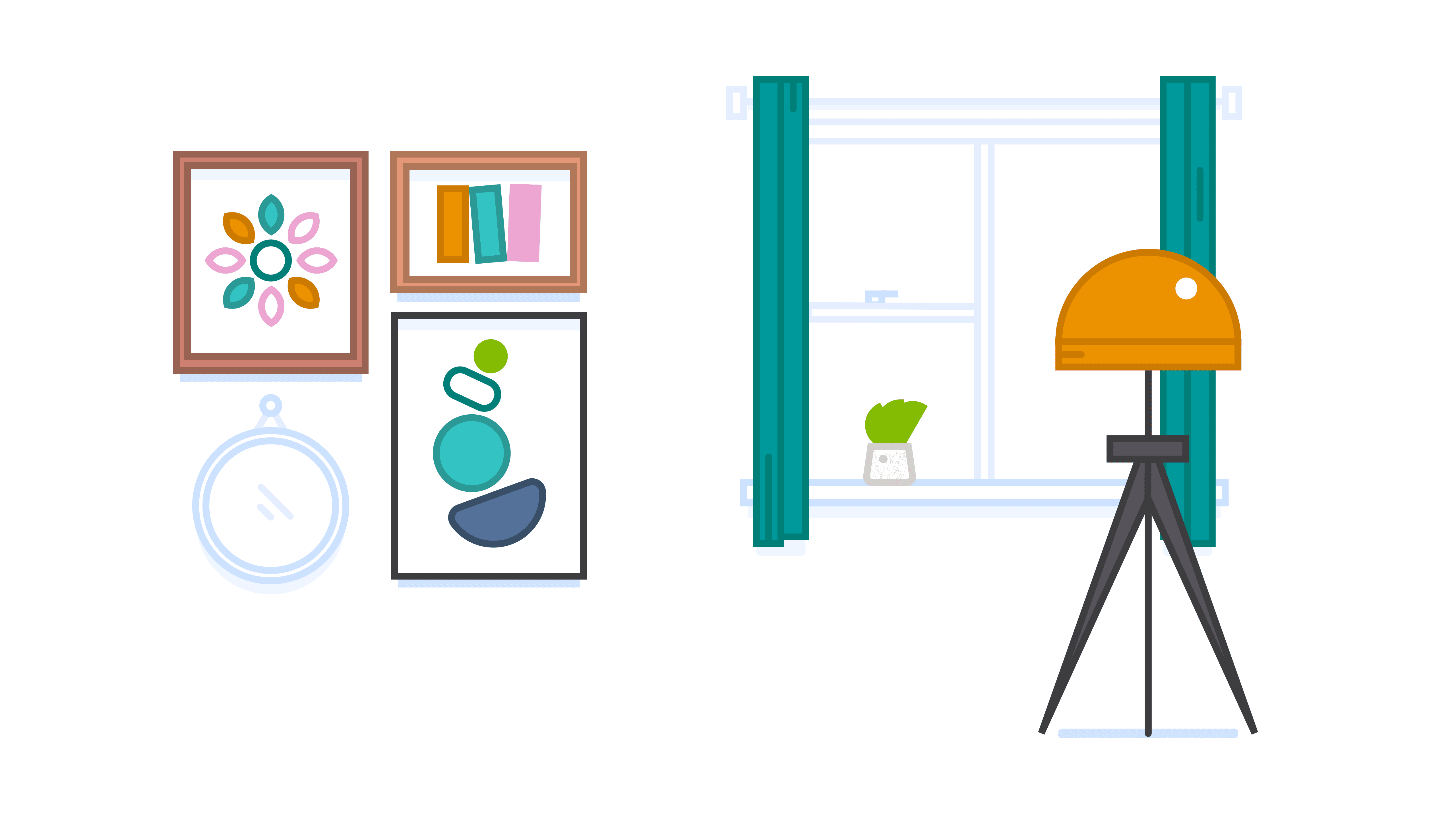 Clear out clutter and rearrange
In the last month, a lot of us probably hear one thing when looking at clutter – spark joy! With the Marie Kondo effect in full motion, a lot of us have taken decluttering upon us. By clearing out clutter and only keeping items that "spark joy" within you, you create more space to move around in, and allow for your mind to wind down.
Before you throw things out, maybe have a look around your room first ‐ see where storage could be put or where things are simply not needed anymore. If you don't need them, how about listing some on Preloved and using the money to find those joy‐sparking pieces?
Customise and refresh furniture pieces
Upcycling is another way of finding joy in old furniture by giving it a second life, without ending the life of your bank account. There's a lot of good that a fresh lick of paint and funky fittings can do for a piece of furniture. Refreshing things you are used and attached to, is a great way to make you feel good in your surroundings.
If you are looking for inspiration for your tattered furniture pieces, or completely new ideas to bring into your living space, check out #PrelovedHour and see what our community has come up with!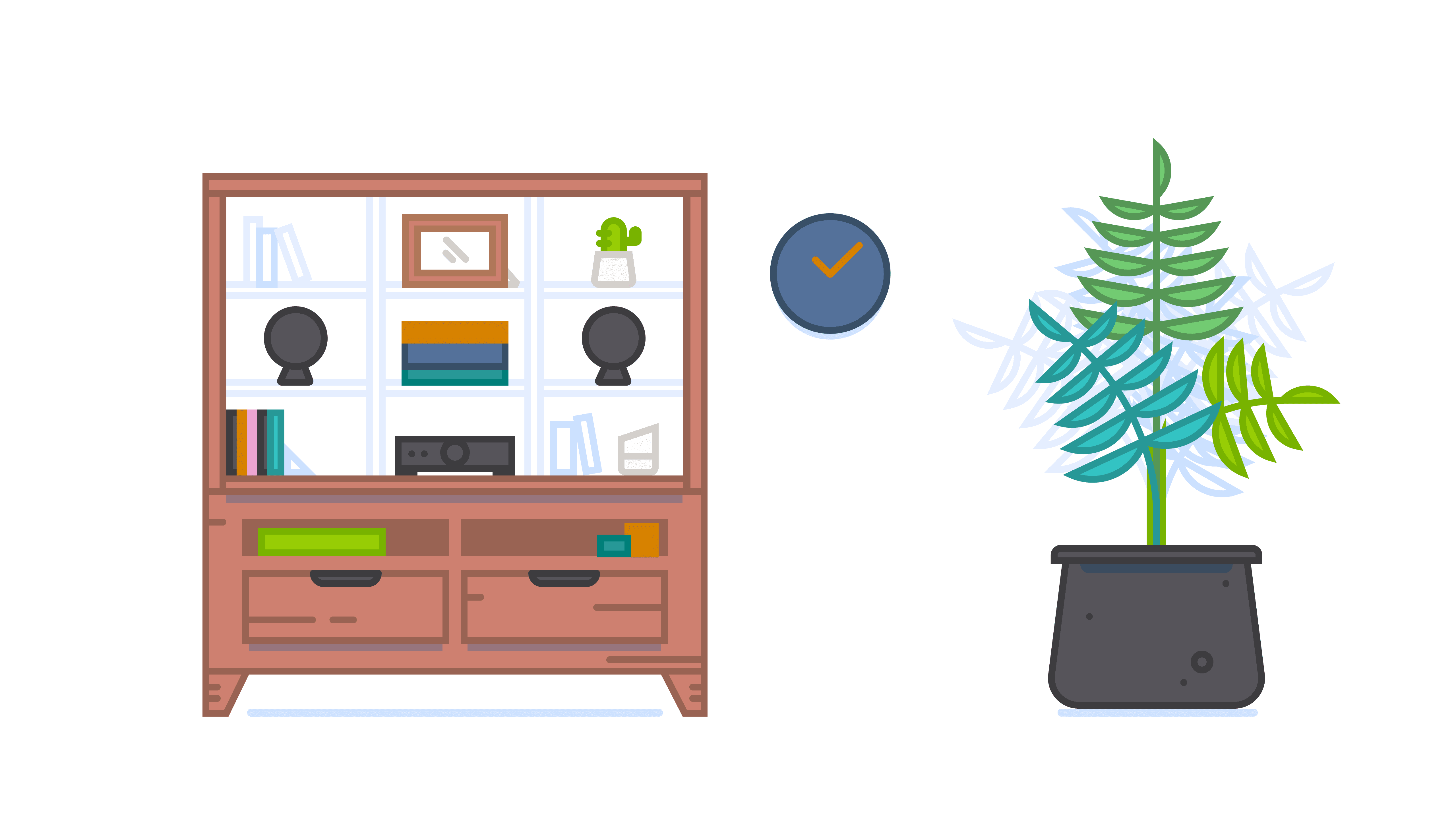 Hang up your favourite photographs and artwork
The easiest and arguably cheapest way of adding a bit of you to a space, is using photos of favourite memories and people. With the rise of services that print your phone's camera roll with a few screen taps, it's easy to maintain and refresh.
On top of this, you can experiment with the endless possibilities of photo frames from natural woods, to neutral colours or even shabby chic. Another way of using soft furnishings to spice up your space is using artwork you like. It doesn't have to break the bank, but it will surely add to the vibe of your room when carefully placed.
Be careful not to over‐do artwork and photos, unless you aim for a busy wall as the room's centre piece. It's very easy to overcrowd and visually clutter a space with wall hangings. When you balance photos and art throughout your living space, it will liven things up and make you feel like you really are in your own home.
Introduce more colour
A great way of making your space all about you, is introducing your favourite colours into your home.
It doesn't have to be as extreme as painting and redecorating your house, but as simple as using a few accents colours here and there. Pillow cases are a great and cheap place to start, but coordinating them with throws, rugs and even things like flower pots, can really bring out character in a room.
Spruce up your area with plants
Plants allow us to bring nature indoors, something we could all benefit from considering we spend so much of our time indoors nowadays.
From the evergreen and invincible cacti or succulents, to the exotic orchids or even herbs – you are bound to find a green friend who will add some life to your space. Not only do they act as natural air purifiers, they also liven up any area instantly with their looks and sometimes even their lovely smells.
Another great thing about introducing plants to your living space, is the endless possibility of what to put them in. Plant pots range from plain to crazy and come in all sizes, for droopy plants there are hanging baskets – you can definitely find something that suits you and your favourite plants.
Now you should be ready to tweak your relaxing bubble towards making it all about feeling good, surrounded by all the things you love. We want to see how you have been making your spaces individual, so join our community by showing us on Facebook, Twitter and Instagram!