9 Eco-Friendly Ways to Recycle Your Cat's Used Items
Looking to level-up your eco-friendliness? Even if you already use biodegradable litter or green cleaning products to clean up after your kitty, you can go one step further with your cat's used items and toys. How? It's all about recycling, upcycling, donating, and rejuvenating those ignored and adored cat items. Let's get closer to zero-waste with our feline friends. Are you ready to get creative and organised? Here's what you need to know!
When you recycle, you reduce waste and minimize the harvest of natural resources. To maximize the positive impact and efficiency of recycling, be sure to do it correctly and in a responsible way. Make sure you follow your municipality or recycling service's instructions. Rinse and wash all packaging otherwise it gets tossed out and slows down the process. Avoid placing non-recyclable items like greasy pizza boxes in the bin and remember to recycle paper products rather than composting them!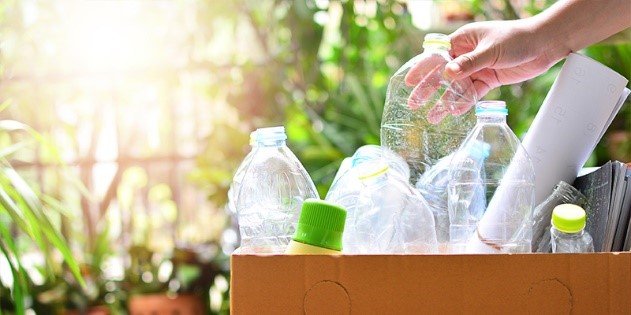 2. How to Recycle Cat Food Packaging
This step begins at the store. Even though most paper bags, plastic pouches, and cans can be recycled, check the cat food packaging for a recycling label before you purchase. It is best to opt for natural packaging materials that are more easily recycled. Back at home, be sure to rinse those cans and pouches before recycling and separate paper from plastic with multi-layer packs.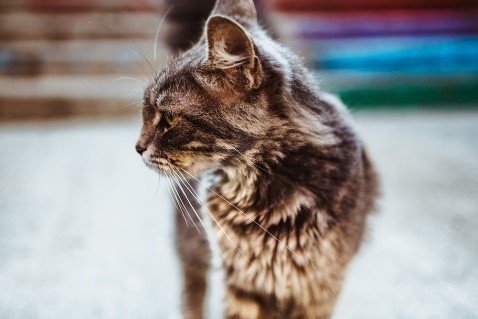 3. Donate Your Cat's Unused Toys and Items to a Shelter
Those toys your cat ignores are just collecting dust and taking up room. And that bed, that isn't nearly as comfy as the shoebox she sleeps in instead, is going to waste. Why not donate them to a shelter?  Cat rescues often struggle to provide enough toys, beds, and bedding for their cats. They also go through hundreds of towels and washcloths if you're looking to recycle those.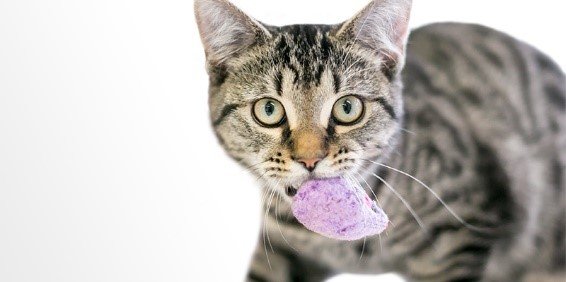 4. Give Away your Cat's Used Toys That Still Have Some Life
When you have a few small items like a collar, a kitty toy or trinket, you can give them away for free to a neighbour. You can even post an ad on the Preloved Pets section and keep them out of the landfill. Why not make gift packages with your cat's used items that are in good condition for new pet parents to help welcome their new kitties?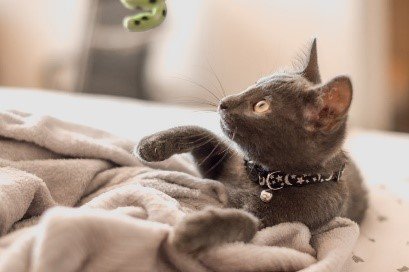 5. Reuse Empty Food Packages Before Recycling Them
You're going through the trouble of washing your cat food tin, why not turn them into something useful around the house? Some of our favourite upcycle ideas include making them into candle holders, painting your tins to use them as planters, and creating a bird feeder.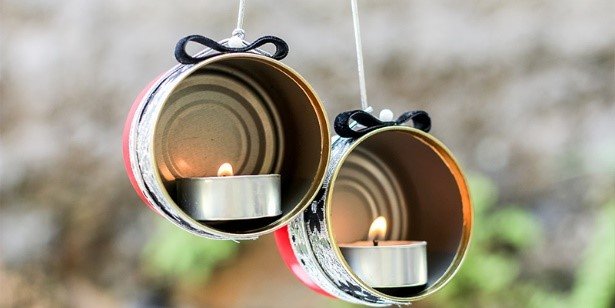 6. Rejuvenate Your Kitty's Used Toys
If your cat gets bored with a toy mouse, bird, or ball, tie some yarn to it and hang it from the door handle, windowsill, or her cat tree to reinvent its use. You don't have to be a seamstress to get crafty with your cat's toys so why not pull out the needle and thread? You can sew up the holes, add a few bells, or add some stuffing into their bed to keep their attention span a little longer. She won't mind crooked lines or a thread colour that doesn't match!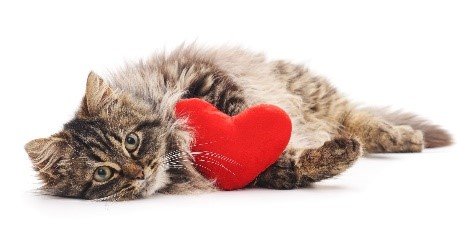 7. Recover That Cat Tree
If your cat is part chimpanzee and lives for her cat tree, but her perches don't seem as perky as they could be, you can re-carpet them to wake it up a little. For example, use a discount bath mat or upcycle curtain fabric from a secondhand store. Use hot glue on new rope to give your cats tattered and tired scratching post a second life. Your cat scratches to relieve stress and maintain healthy claws therefore this is vital! You can even use old Amazon boxes with the corrugated edge showing to repair sections of your cat's scratching post.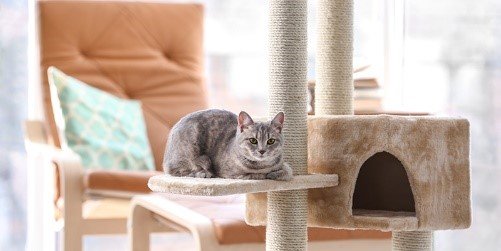 8. Keep Your Imagination Blooming
Stay creative and you'll always find new ways to upcycle and improve your kitty's life by reusing items around your house. Corks, cardboard, t-shirts, and ribbon can be added to toys or crafted into something new. You may even make your cat's day with a shoebox full of tissue paper.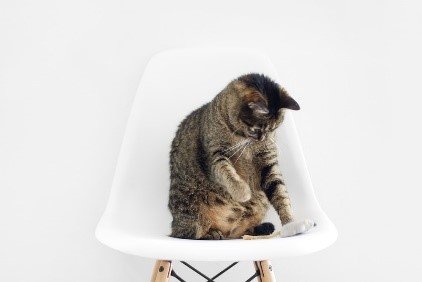 9. Reduce Your Carbon Paw-Print and Increase Your Green Reach
Our cats come with a carbon footprint, but that doesn't mean we can't still be environmentally responsible. It only takes a little effort, know-how, and desire to be green. Before you toss that toy, packaging, or scratching post, decide if you can give it a second life and recycle it appropriately!