If you've run out of love for an old and worn dress, how about transforming it into a skirt and top? Our friends over at Love Your Clothes are here to help with their guide on how to make a dress into a skirt and top!
Doubling up is easy with this guide – all you need is some thread, elastic, a sewing machine and a splash of patience.
It'll teach you the skills on the job and you'll end up with a great new look – times two!
What you'll need
A dress
Matching thread
Wide elastic to fit your waist measurement
Pins

Scissors

Sewing machine

Iron and ironing board
Method
Step 1
Take the dress and cut it in half at the waist seam. Cut out the whole seam. If it's got an elasticated waist, try not to create too many jagged edges if possible.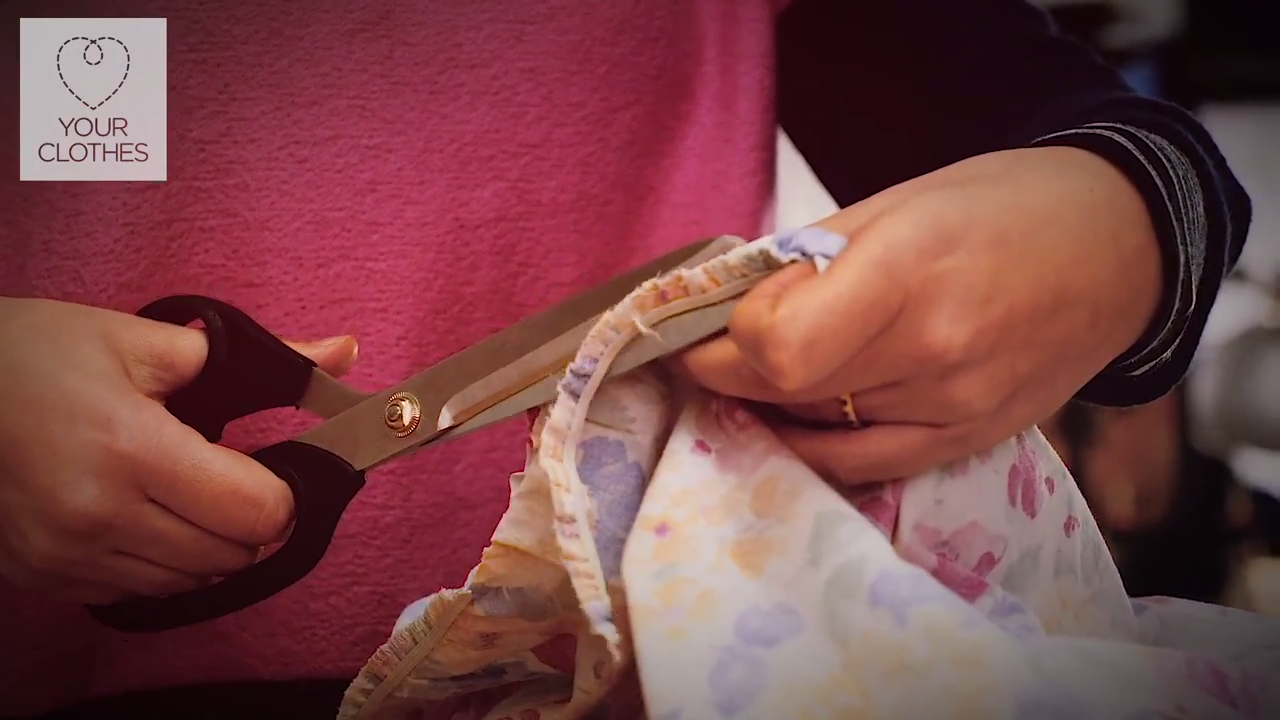 Step 2
Fold and press the cut edges of the top in on themselves by about 0.5cm, then 1cm, to create a nice even double- folded hem edge.
Step 3
Pin the edges you've just pressed in place, then sew the hem using a medium to long-length straight stitch and matching thread. You'll need to be careful to hold this flat and straight while you sew.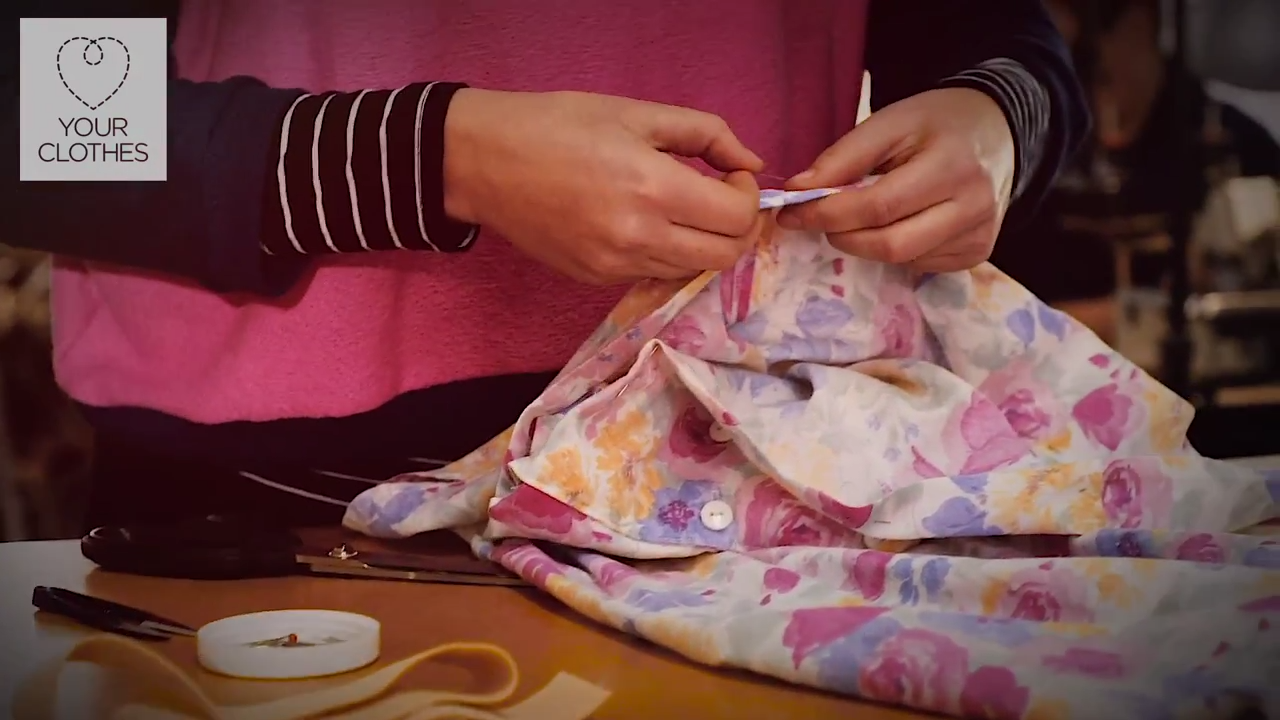 Step 4
Take a length of wide elastic and put it around your waist to determine the right length, then cut the elastic to size. Sew the elastic ends together using a straight stitch – reverse back and forward a few times as it will need to be a strong join to withstand stretching.
Step 5
Fold the top edge of the skirt over to the wrong side in by 1 cm and press it flat. Sew it down using a long straight stitch.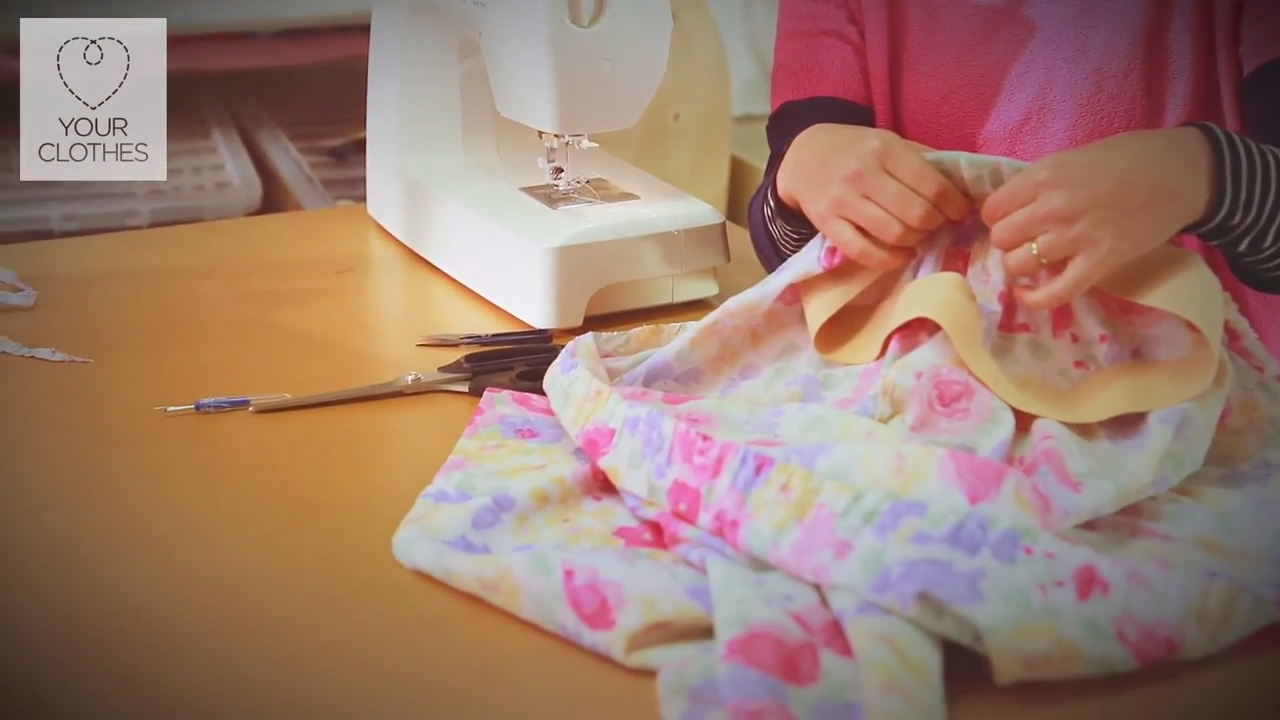 Step 6
Place the elastic at the top of the skirt, on the wrong side. Fold the hemmed edge you've just done over the elastic, completely encasing it. Place the hemmed edge 1cm below the bottom of the elastic.
Step 7
Using a matching thread, and with your machine set to a zig-zag stitch, lower the needle into the fabric just below the elastic so that you sew along the hemmed edge without sewing the elastic itself.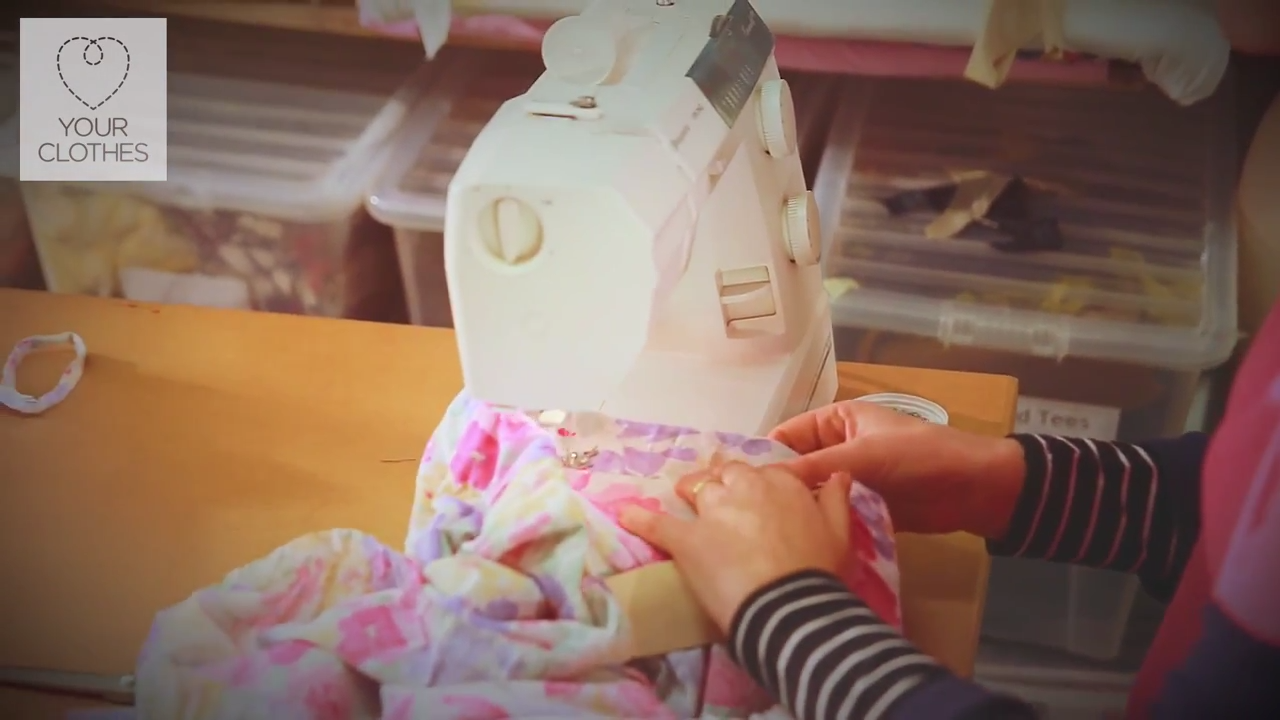 Step 8
Lower the presser foot. Slightly stretch the fabric until it's flat and ready to sew.
Step 9
Sew in a straight line. Go slowly, constantly checking that you're not about to sew over the elastic. Finish with a few reverse stitches and cut the loose threads off.
Step 10
Stretch and adjust the elasticated waist until the gathers are evenly distributed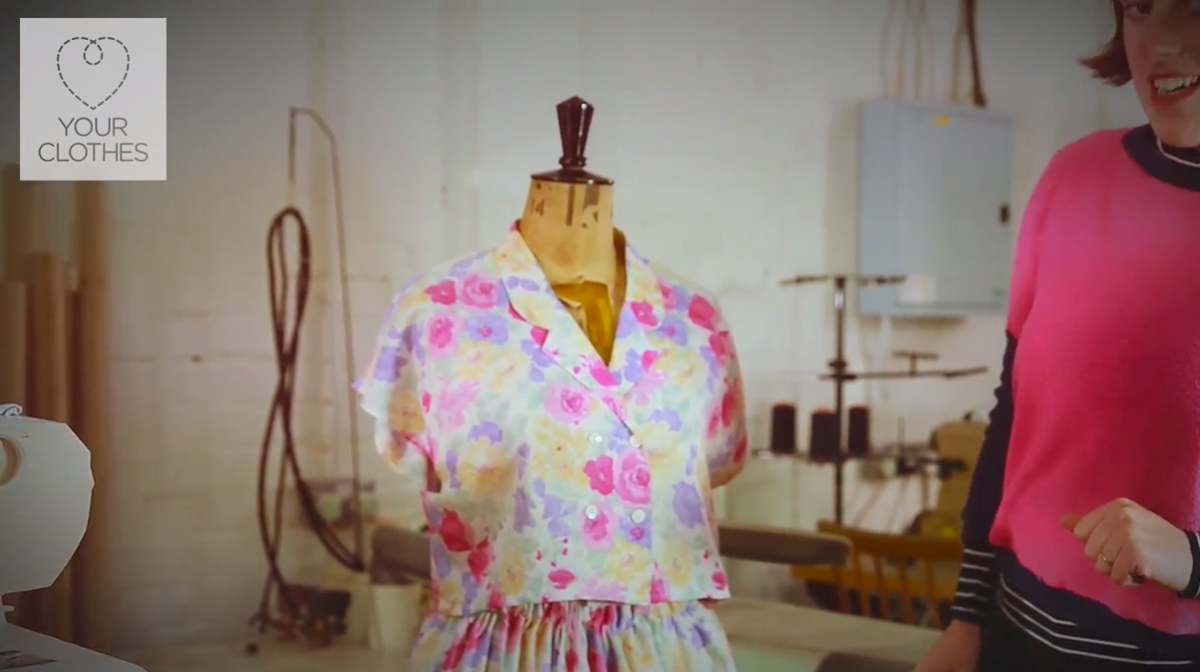 Learn more on Love Your Clothes' website, and by watching the video that accompanies this guide
Want to give it a go? See what vintage and second-hand dresses you can source on Preloved