Back in the late 90's and early noughties Handy Andy was Changing Rooms' carpenter in residence churning out countless items of furniture using MDF. Now there is no doubting Mr Andy's ability to create custom built furniture with limited tools and a restricted timeframe but as consumers I feel we have moved away from this bland and characterless material towards a more sustainable and distinctive choice.
Using reclaimed wood on your next project can be an economic, environmental and design decision all in one. With reclaimed materials you are reusing what some would see as waste, minimising the demand for the production of virgin wood and more often than not saving yourself a few Pounds. Now as reclaimed wood comes in all shapes, sizes and types here are a few things you should know…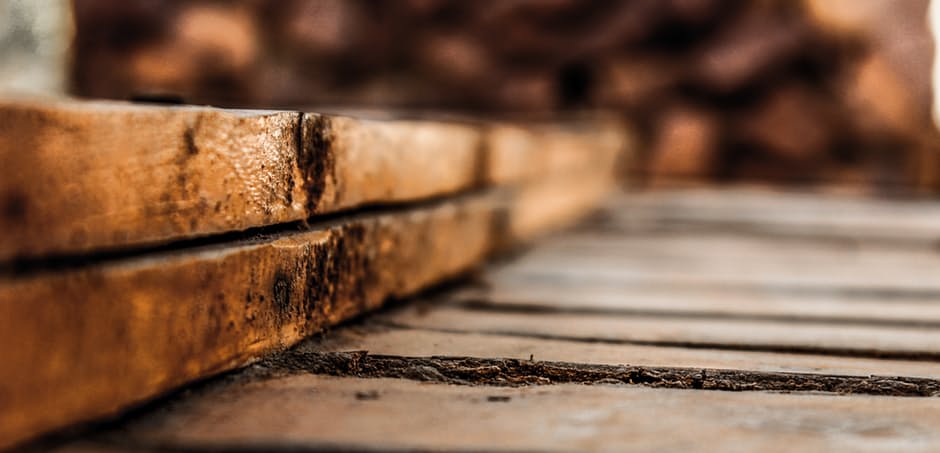 Where to source repurposed wood
There are numerous sources of reclaimed wood and the approach you take will likely depend on the type and quantities you need. The first place you might want to visit is your local reclamation yard. These Aladdin's caves are located the length and breadth of the country and often stock construction salvage like railway sleepers and even architectural salvage like antique flooring. They're great for inspiration and quite often will barter with you on price. There are also a growing number of Community Wood Recycling schemes across the UK. They tend to link in with major construction organisations or large retailers and can be a great place to find what you're looking for. For smaller quantities you may want to view online listings such as on Preloved. Quite often members list surplus materials or items they no longer have a use for.
If you're after something a little more frugal then packaging materials can often be sourced at no cost. Shipping pallets are a great source of wood and they tend to come in standard sizes that are pretty versatile. The best place to source them is small, local businesses. If a company has a few pallets outside it is likely that they will let you have them. Make sure you ask the owner first though otherwise it's theft.
How to care for repurposed wood
When you have the wood your planning on using there are a few steps I'd recommend taking. First off you want to make sure your wood is dry. If it's been outside for a while then this may take some time but don't be tempted to work with damp wood because as it dry's it may change shape. Depending on the quality of the wood and the finish you're after my next step would be to hit the sanders. We use two main sanders the first being a belt sander with a low grit belt. This takes off most of the surface grime and gives you a relatively even surface. From here we go up the grits using a random orbital sander usually finishing on a 240 grit paper for a super smooth finish.
When you're onto finishing the wood then there are loads of options. We tend to use a natural beeswax which really accentuates the grain, giving the wood great natural colours and providing a level of protection.
At Project UP we work with all sorts of reclaimed wood from shipping pallets and scaffold boards to railway sleepers and parquet flooring. You can see more of our work on our website and keep up to date with the open workshops and events we run through Facebook.