VE Day Bunting- All the Arts and Crafts you need for this Bank Holiday Friday!
This Friday we celebrate the 75th Anniversary of VE day! If you haven't already got creative with the kids, we've got some great hints and tips for making VE day bunting, as well as sharing some of our very own attempts at arts and crafts for this bank holiday weekend.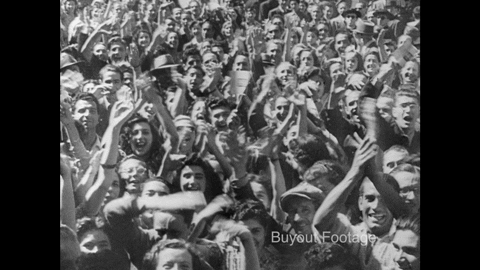 ---
But first, What actually is VE Day?
VE Day this Friday the 8th of May marks the date 75 years ago when Germany declared unconditional surrender to fighting in Europe. It stands for Victory in Europe when in 1945, WW2 had come to an end in the continent. Millions of people took to the streets to have parties and celebrate together. Thousands even congregated outside Buckingham Palace to cheer on the Royal Family as they emerged onto the famous balcony. What must have been an incredibly joyful and emotional experience for the British population, has been honoured every single year since!
However, it didn't mean that WW2 was completely over, as many soldiers were still battling in Japan, away from the celebrations. Therefore, it is important that this Friday also symbolises a moment of respect for those who continued to fight for our freedom for a further 3 months after the country rejoiced.
All in all, it is more important than ever that we educate our littles ones and that the younger generations remember the significance of this conflict, so nothing of this world-changing magnitude ever happens again. One of the most patriotic, colourful, and creative things we can do to show our appreciation is through Great British Bunting, read on to learn how!
---
Some useful links and tutorials to create your very own VE Day Bunting
A clever mum discovered this genius hack when she was shopping. Did you know that you can recycle your Aldi or Tesco carrier bags into bunting due to the perfectly patriotic British flag imagery they have on them? So, even though we can't get out much due to the lockdown and you may be struggling to source materials, this hack solves all our problems and allows us to still celebrate victory in Europe!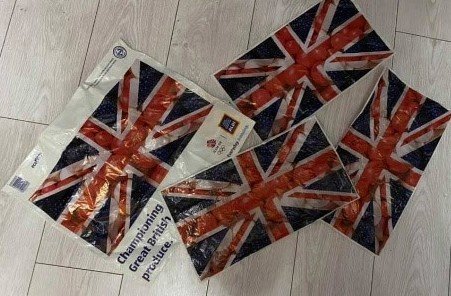 If it's colouring your kids enjoy, then find those crayons and watch this easy tutorial!
A quick type into google pulls up lots of printable bunting images that you can join together with a stapler using a bit of ribbon or string!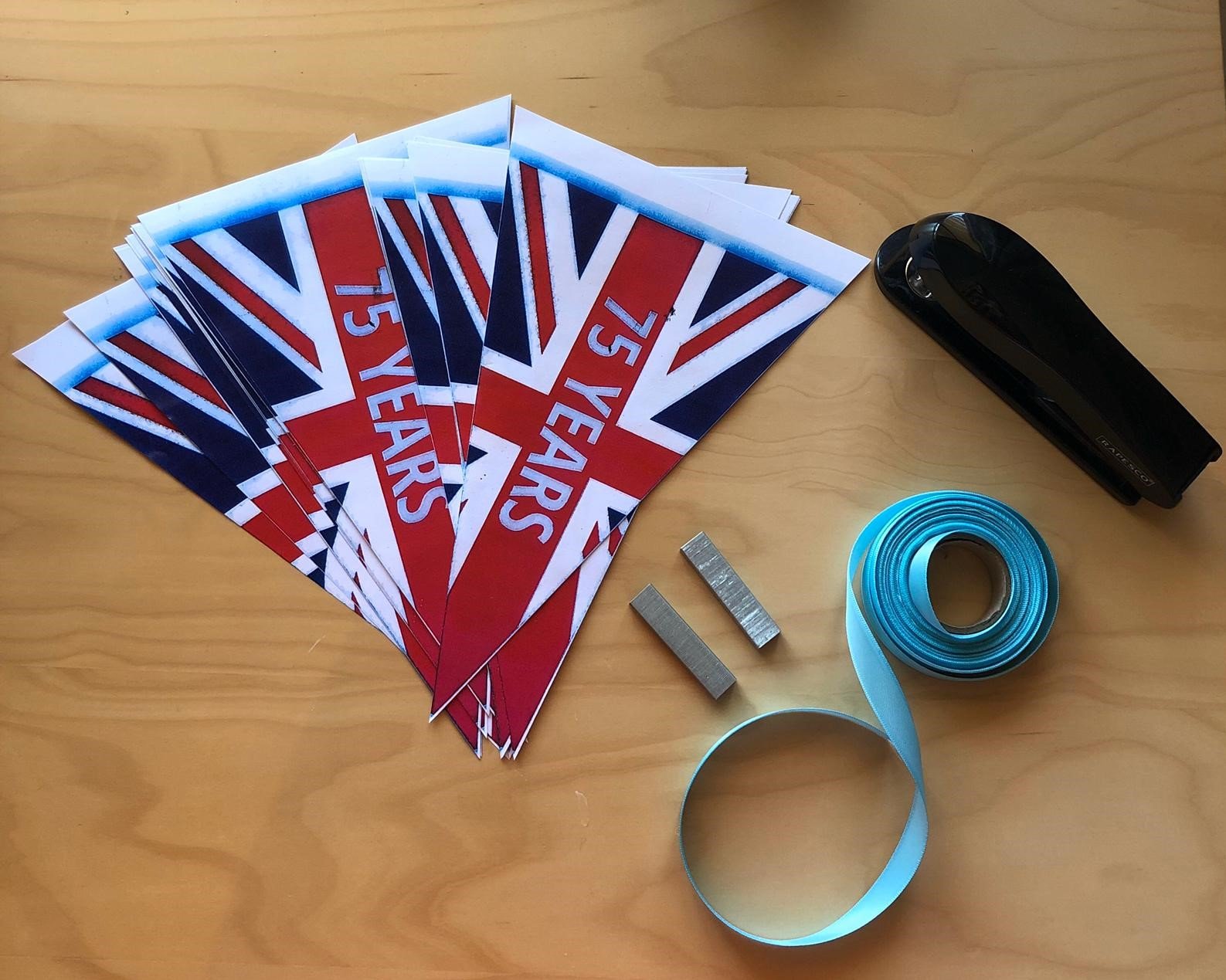 Read this to find out how to draw those perfectly straight Union Jack lines on your handmade bunting!
Alternatively, if sewing or upcycling is your thing, then this is the video for you!
If you have any spare paint lying around the house, you can print out these simple templates here to create those perfect VE Day illustrations for your bunting!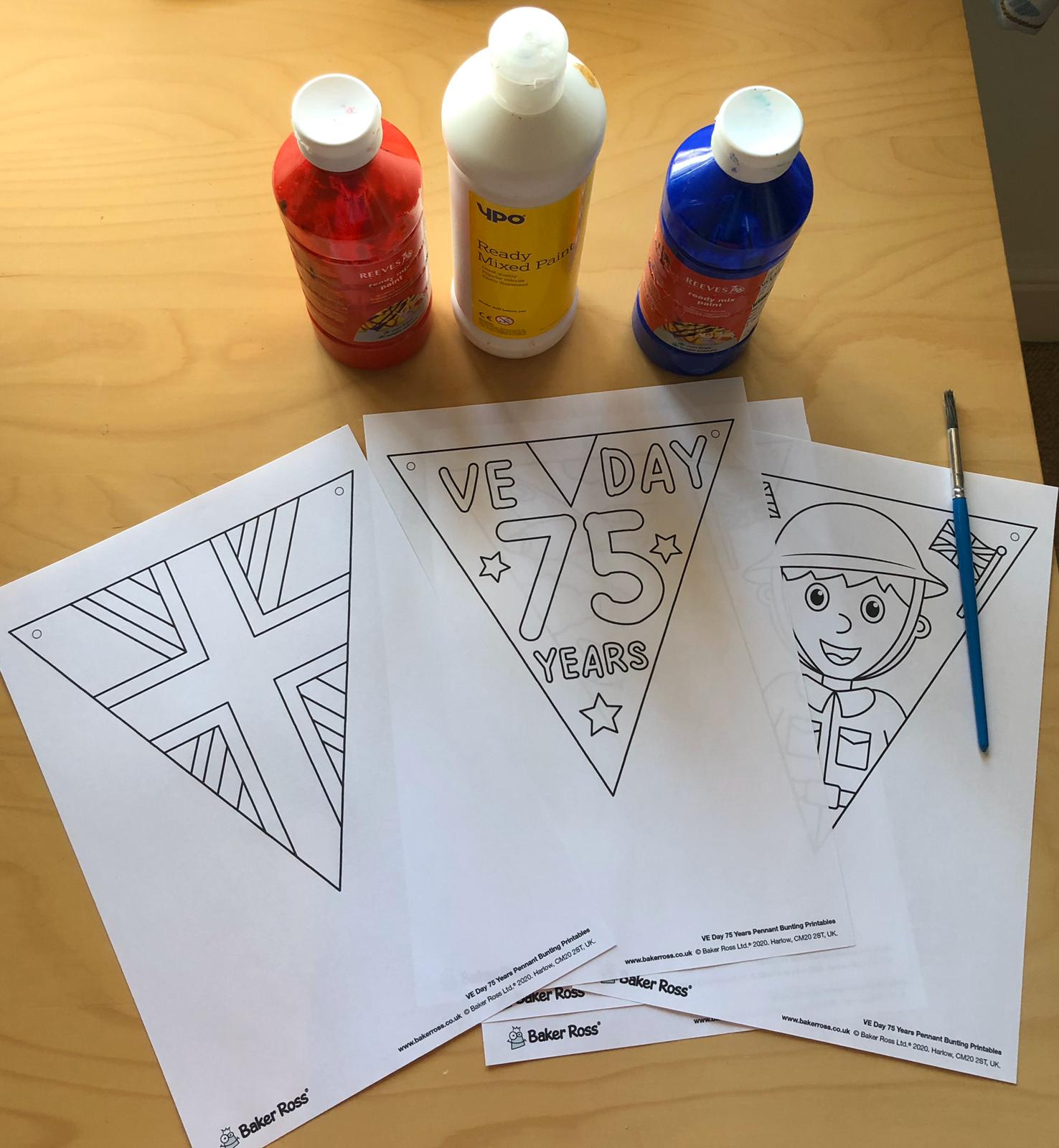 ---
The Preloved Team has a go!
Link for Bunting Templates Here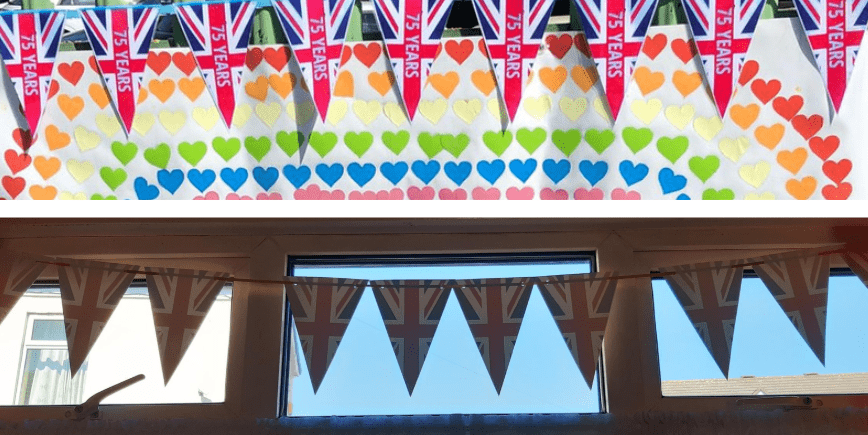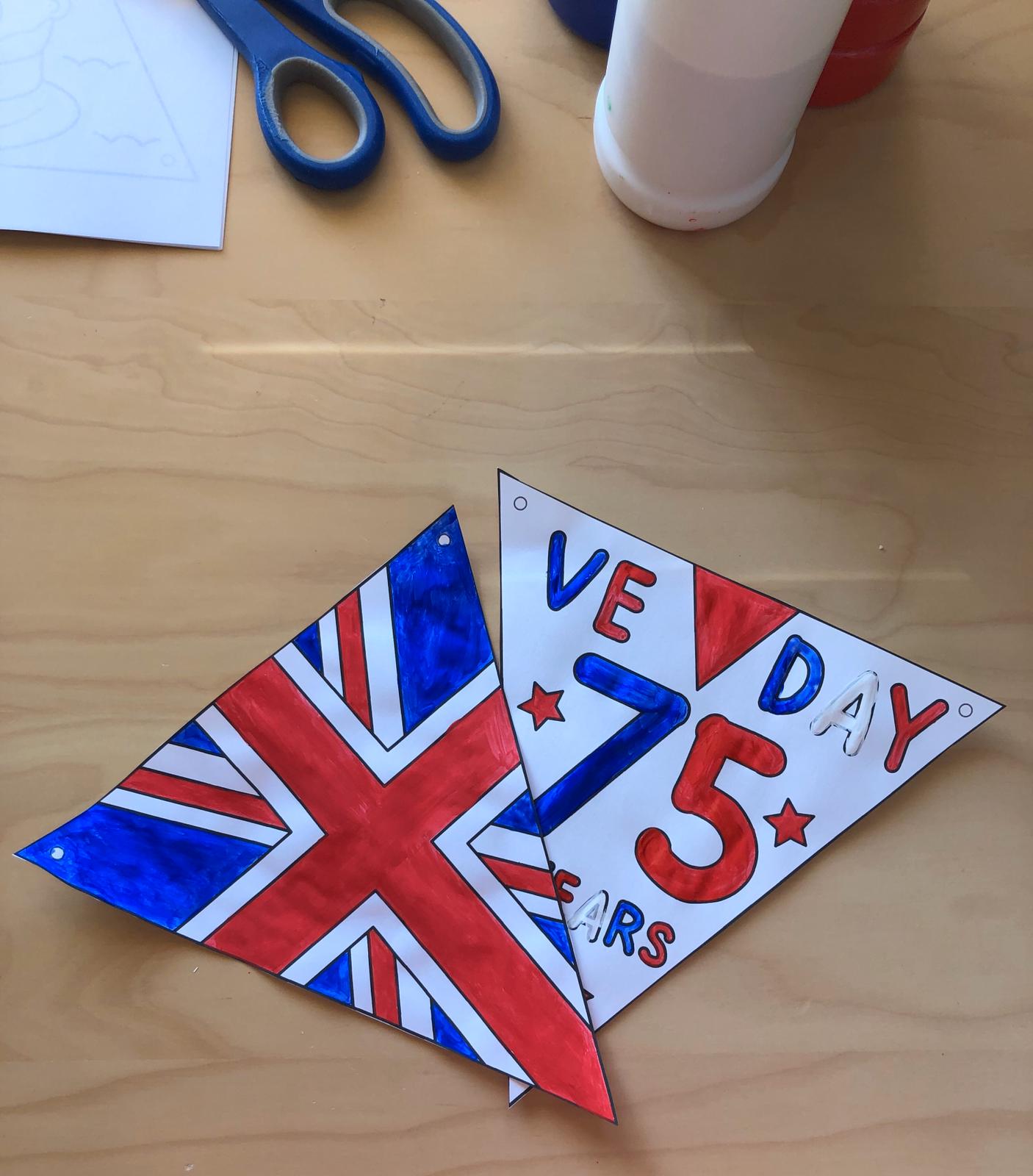 ---
We hope we have inspired you to get creative this VE Day, and most importantly, enjoy the 3 day weekend!
Visit our Member Rewards Page Today for Exclusive Offers on everything from Shaving Sets to Recipe Boxes!
…
Be sure to check out all our other blogs to keep up to date on how Preloved approaches the COVID-19 Pandemic.