Cribs are one of those items of furniture that serves its purpose for a limited amount of time. Once your children have outgrown them, they generally cannot fulfil another function; cue the repurposed crib. It's amazing the vision some upcyclers have to turn a seemingly monofunctional piece of furniture into something totally different: from a bench to an herb bed. Of course you can also use certain parts of the bed, such as the base. We have put together our favourite transformations.
1. Bench
A bench like this would look good in the hall, summer house, porch, you name it. Find out how to make this very one by clicking here.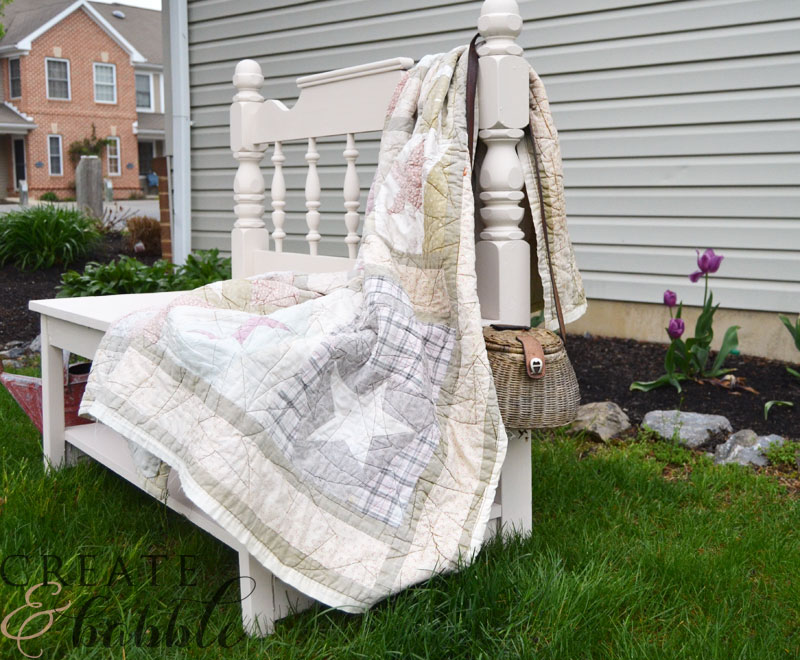 2. Craft organiser
For this creation you will only need the metal frame and some hooks. In order to keep things in their place, think about sourcing baskets or buckets that can be attached easily onto the frame.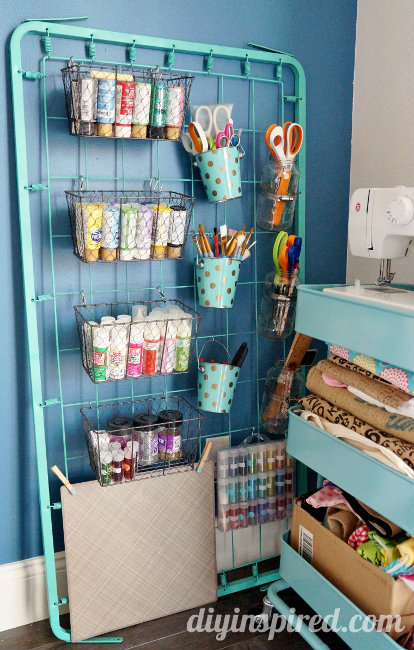 3. Chicken coop
How cute is this little coop!? Granted, it would depend on how many chickens you want to keep, but if you are only going to keep a couple, this size is ideal. Learn all about it here.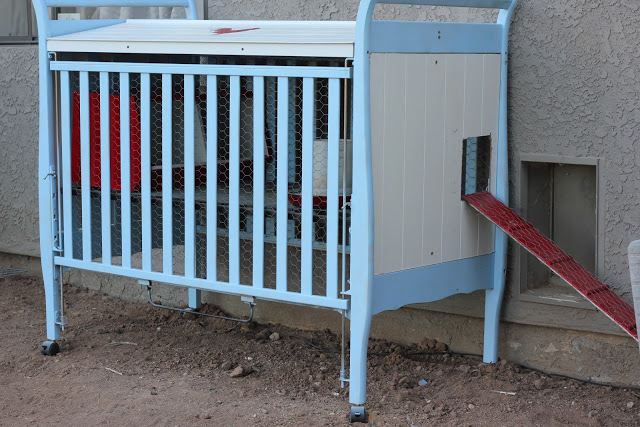 4. Wall feature
If you do not like the look of rust on metal, try soaking it with white vinegar or salt with lime and a good scrub with a toothbrush. There are other products and methods out there, so find the option that works best for you. You can then paint the metal any colour you want with the appropriate paint.
5. Towel rack
Something like this will come in handy when you have guests and you need somewhere to dry everyone's towels! Why not have one of these in your guest room?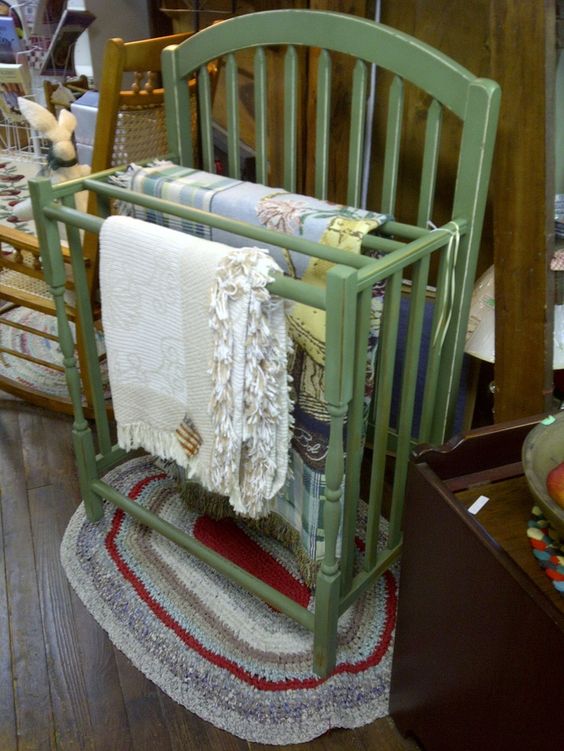 6. Storage
If you are one of those people who like to have a standing desk, look no further! This is what you need to be trendy, organised and on top of the game.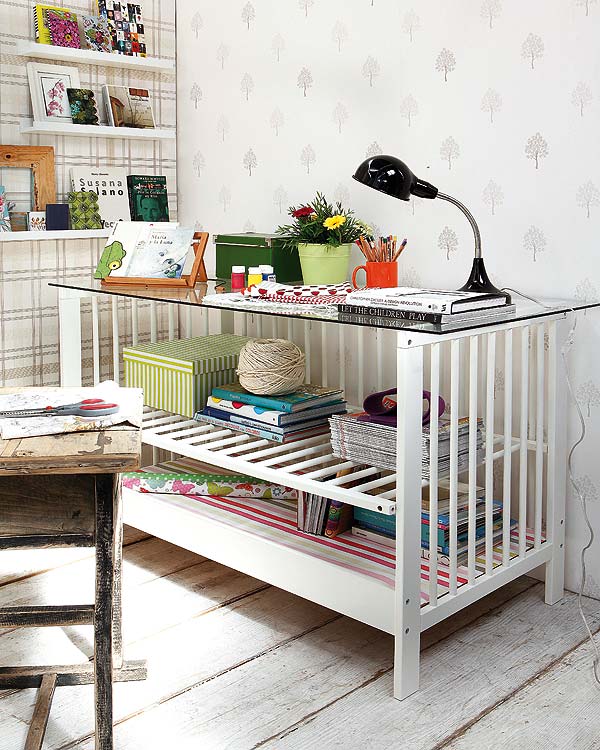 7. Herb bed
This. Is. Genius. The very clever people over at Cynthia Weber  came up with a way to make a herb garden out of a crib they bought at a yard sale.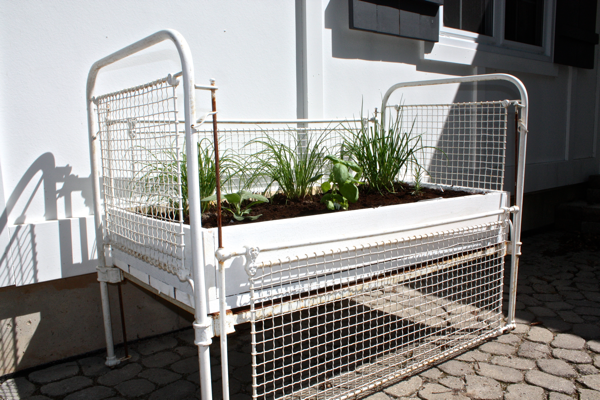 8. Drying rack
If you have a full house and have load the washing machine practically every day, but don't want to use the dryer or have space to dry everything outside, this looks like a great option. By hanging the metal base from the ceiling you are opening up a new level on which to dry tops, dresses, trousers… And once they are dry you can simply pop them back into the wardrobe!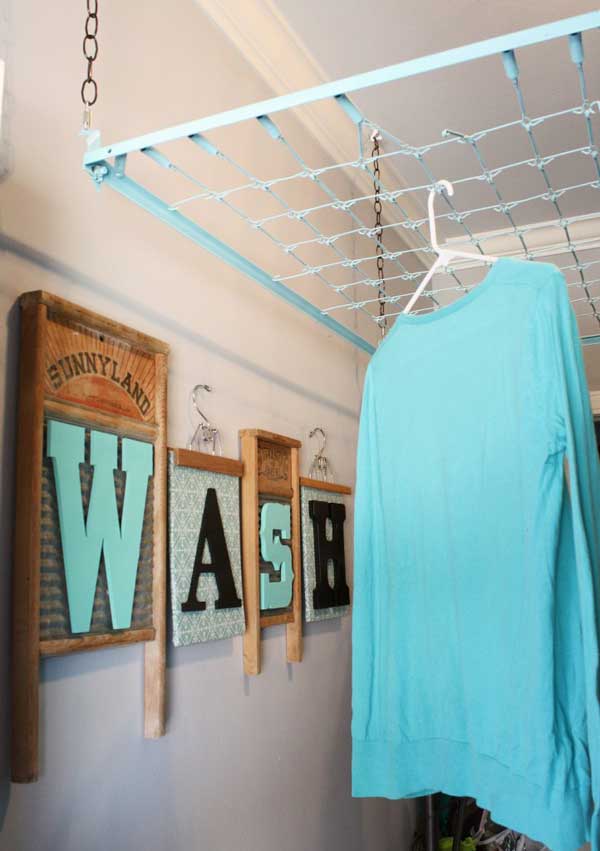 9. Climbing frame
You can use multiple parts of the crib in the garden. If you want it to keep for longer, best apply the correct surface protector before having it outside. You can use the headboards in the background as décor and the base as a trellis for your peas!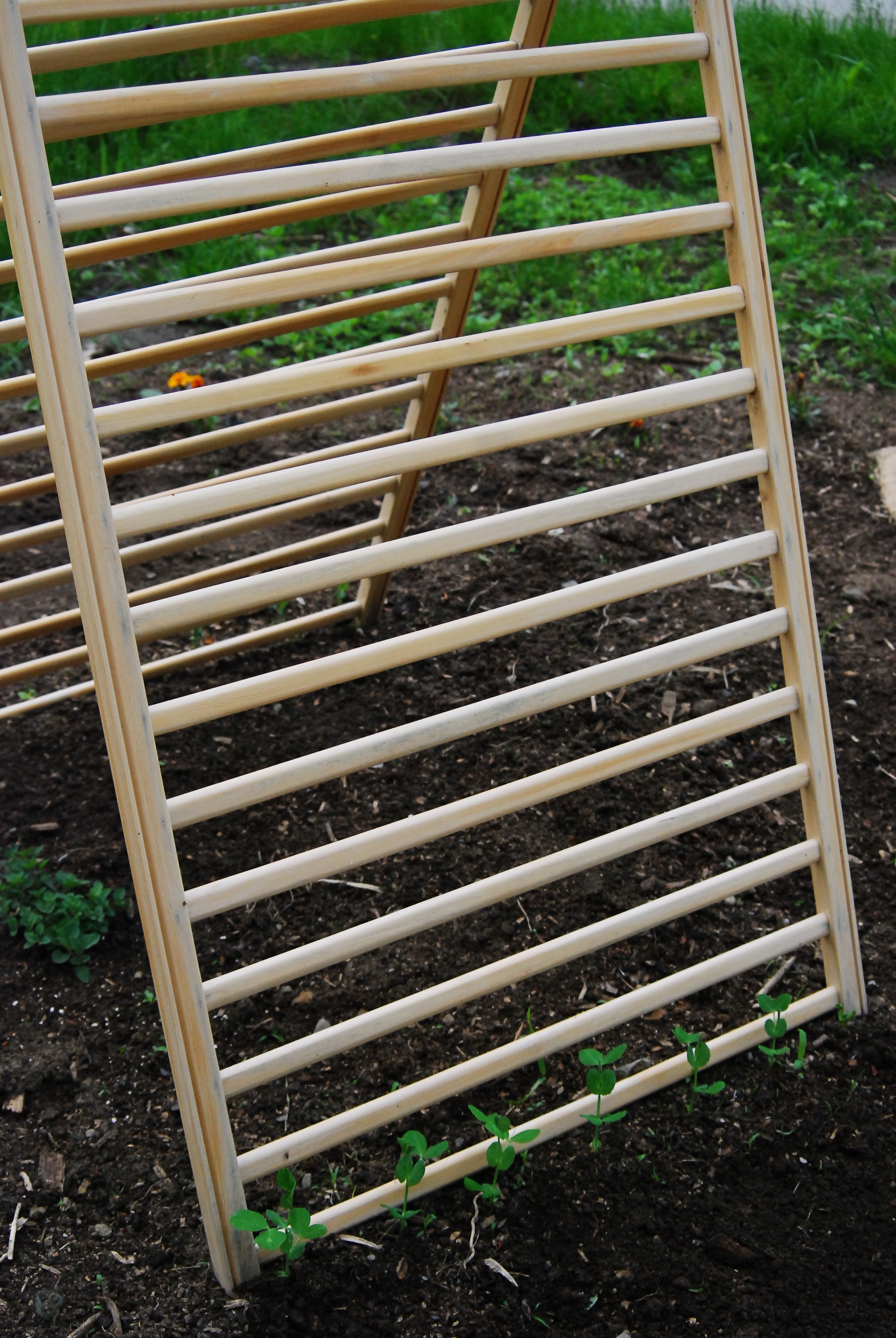 10. Toy box
You won't even have to find a new home for this one. It can stay in the room and keep toys in one place – we were going to say "organised" but we wouldn't be kidding anyone.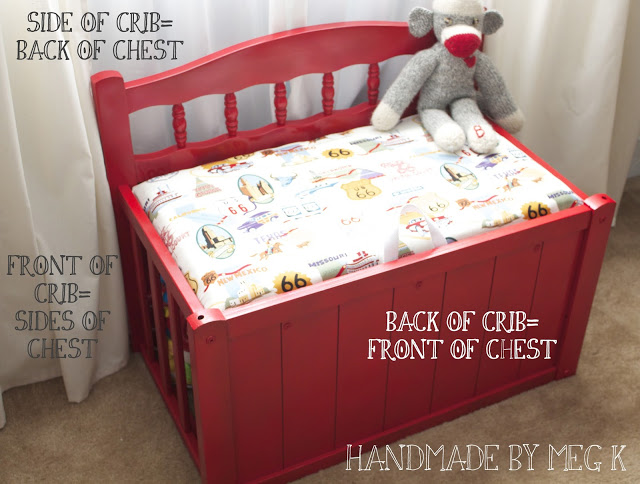 11. Dog bed
And if you want to change its appearance as little as possible, why not make a royal bed for the furry family member?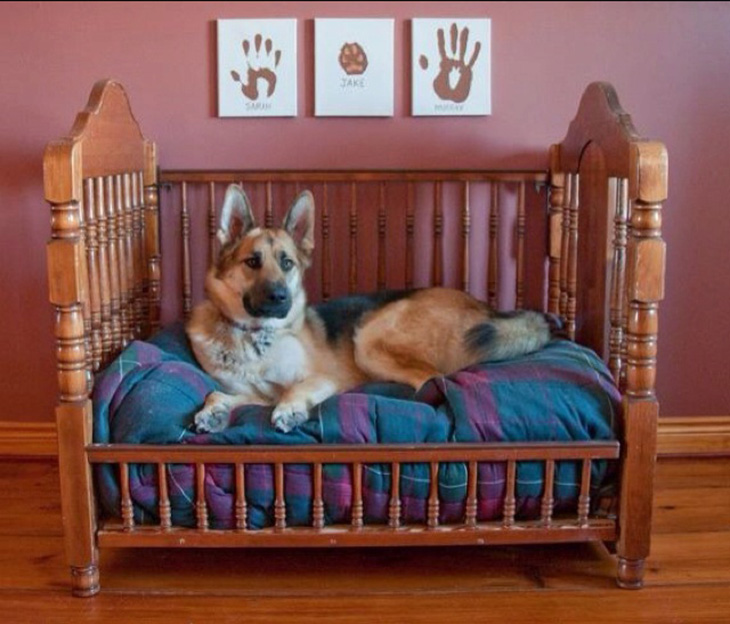 Did we miss anything? What other uses does a crib have? Let us know in the comments below!