8 Ways To Transform Your Garden On A Budget
Everyone wants a beautiful garden. However, not everyone is able to cash out a lot of money for expensive and luxurious decorations. The good thing is, you don't really need to spend that much to have an attractive garden. With some imagination, you can turn your outdoor space into an extraordinary living area.  Here are some cheap and easy tips to do just that!
---
Use Your Old Furniture
Do you have some old furniture lying around in your garage or storage? If so, you could make use of it in so many ways. For instance, you can use an old drawer as a vertical planter. How about some antique-looking chairs? You can use them as plant pot holders. An old set of shelves? Use it as a potting table for your flowers. If you don't have some old furniture, you can consider buying them at bargain prices on sites like Preloved.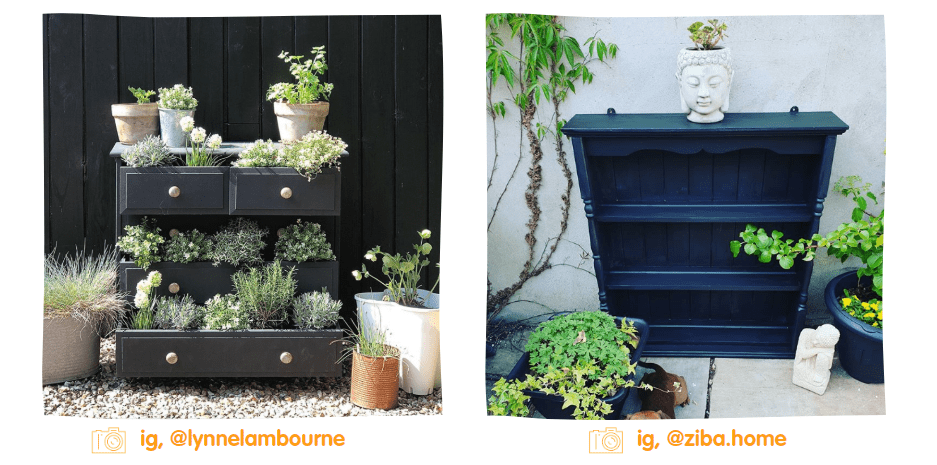 ---
DIY Glass Jar Lanterns
Do you have a collection of little glass jars, whether they are pickle jars or mason jars? Not only are they excellent for storing things, but you can also use them for decoration. One way to use them is to turn them into beautiful DIY lanterns. Clean the jars, stick some led lights, and you're ready to go. If you have some string lights, you can also fit them in these tiny jars for that rustic and quaint look.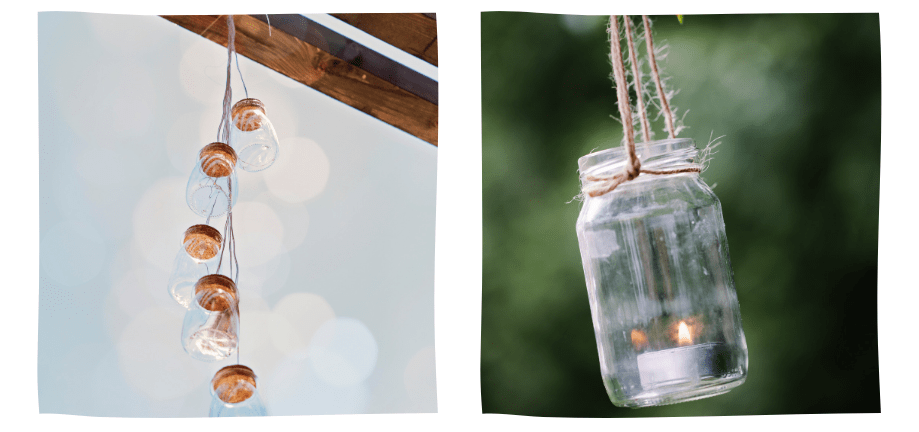 ---
Artificial Grass
Artificial grass is a cheap and easy alternative to flooring your garden space with composite decking materials. Not only is it inexpensive, but it is also low-maintenance—no more mowing and trimming the grass every week. On top of that, many manufacturers now design their products to look and feel like the real deal. You can even put some plants in some of them. It is also safe for the whole family.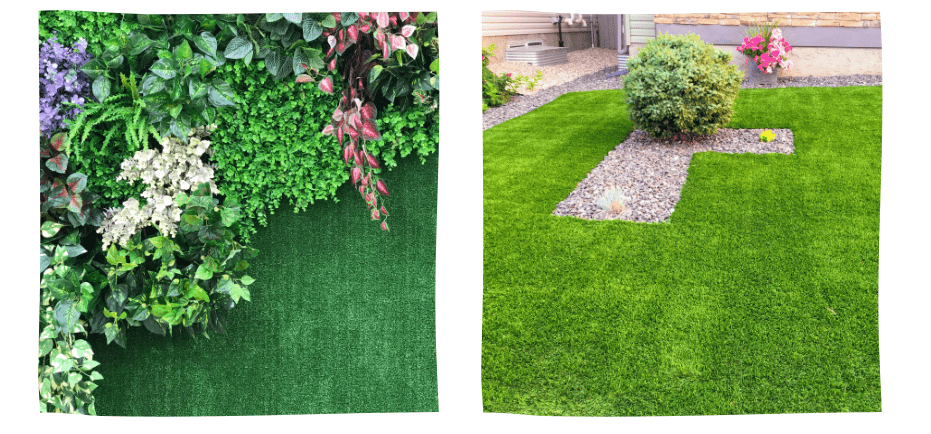 ---
Kitchen and Dining Utensils as Garden Decorations
Even some old kitchen and dining utensils have the potential to become beautiful decorations. Do you have some old plates? If so, choose the most vintage-looking ones and hang them on your fences or walls. Got some old spoons? Attach them to your garden's walls and turn them into beautiful hanging hooks for plant baskets. How about some big ladles? They make excellent planters for small plants like succulents.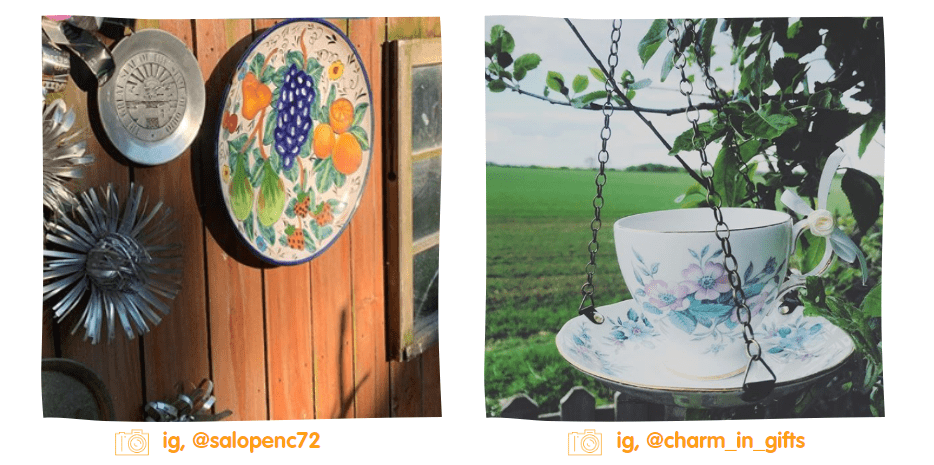 ---
Use Old Cans as Garden Decorations
Got any old watering cans lying around? You can turn them into beautiful flower pots. You can hang them in your garden and plant colourful plants inside of them. But aside from these, you can also use other metal buckets and containers. Milk cans, tin cans, and even fizzy drink cans can become lovely garden ornaments with a little imagination and creativity. Aside from plant pots, they can also be used in other ways. For instance, you can turn some tin cans into beautiful lanterns. Poke holes into the cans and place some candles or led lights in there. Instant decoration for your garden!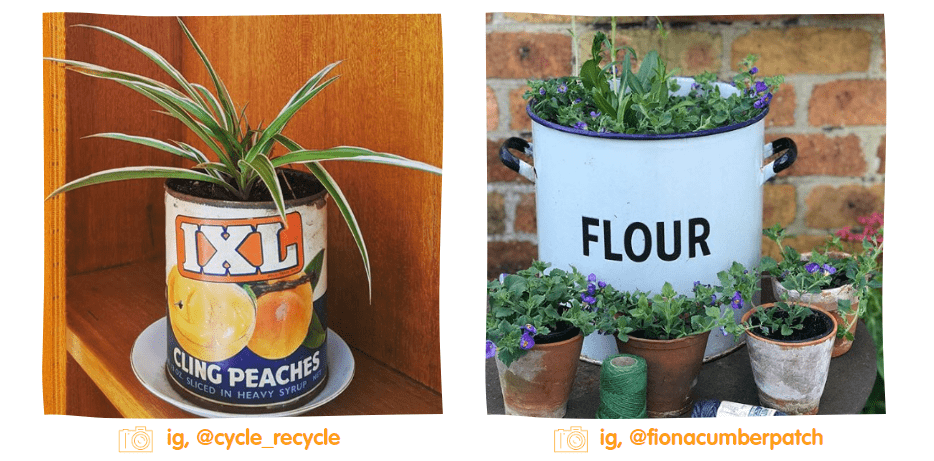 ---
Get Good Plants
The best decorations you can put in your back garden are some beautiful plants. After all, what is a garden without plants? However, some plants can be expensive. Others can be a little time and energy-consuming to maintain. The good thing is, there is a lot of reasonably-priced and low-maintenance plants out there. Perennials, such as coneflowers, daylilies, and geraniums, can last for more than two years. For greens, you can go for evergreens, such as pines, oaks, and ferns. Succulents are also hardy plants that can survive with little to no maintenance.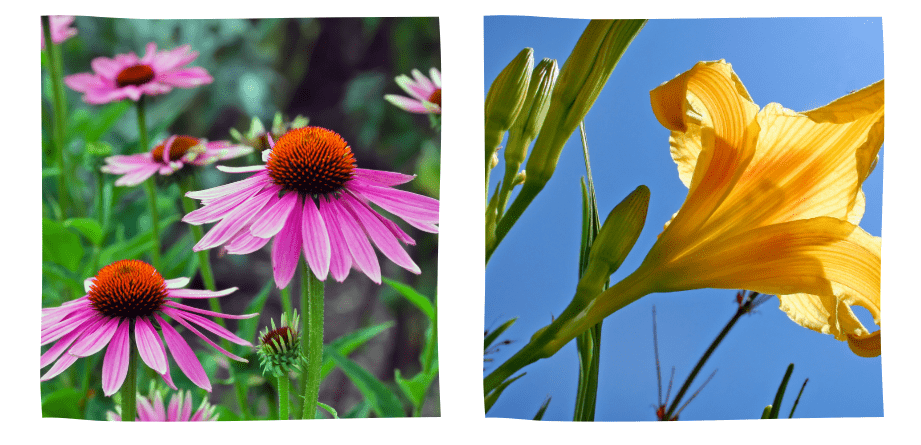 ---
Do Some Painting
Never underestimate the effect of paint when decorating. While you may spend a little for a can or two of paint, the result can last for a few years. Painting not only can decorate your garden, but it also helps express your creativity. You can use it in various ways. For instance, you can paint some of your fences and sheds with complimentary colours. Feeling creative? Pick up some rocks and decorate them with colourful designs and patterns. Even some old pots and furniture can become lively with a splash of paint.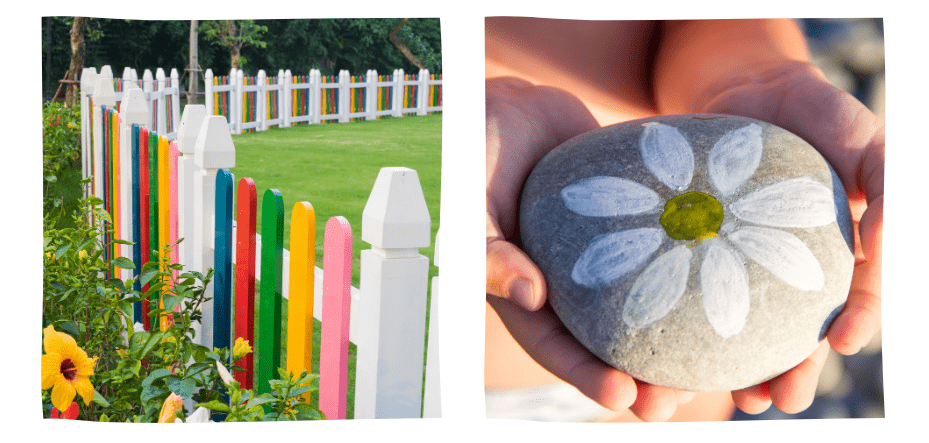 ---
Look Out for the Best Deals
Another inexpensive way to decorate your garden is by buying the items second-hand on sites like Preloved. It's only a matter of finding the best deals. You could also look in antique shops to get some worthy decorations. Buying used items, such as furniture, bottles, pots, is also an excellent way to find lovely additions to your garden. Consider getting items that can be upcycled for your garden.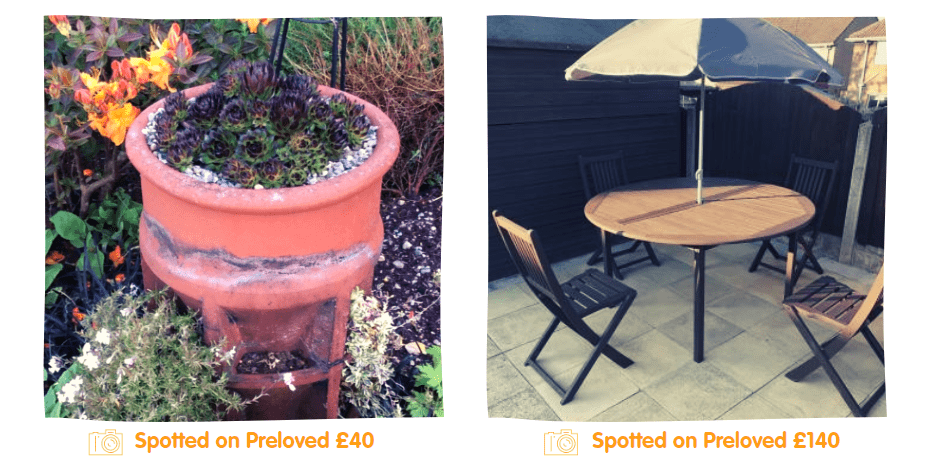 ---
For more garden inspiration, read: