Have you ever found yourself admiring a horse's main? Especially when they have been delicately combed for an exhibition. Surely they can't be that complicated to do!? For one, you are plaiting the hair of an animal that can walk away whenever it feels like it. So, of course we turned to the internet to see what amazing do's can be recreated!
Before we begin, however, please research the correct way to braid your horse's mane. Hair should not be braided for a whole day, and braids should be done once you arrive at the show, not before setting off. If left braided too long, hair can fall out, which is not kind towards the animal.
1. This looks rather simple. In order to keep the plait in its and not use anything that might be uncomfortable to your horse, we think the best option is to add a piece of hair from the underside of the tail as you plait along, thus pinning it to the underside and avoid it uncoiling.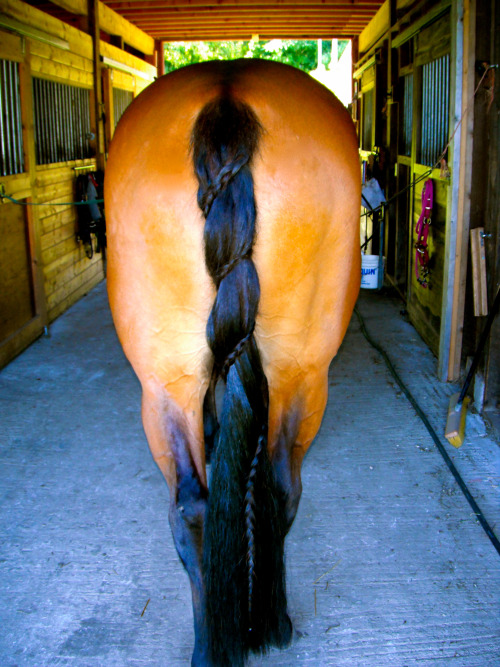 2. This is essentially a French braid with a bit of a fishtail edge to it. Take 3 sections from the top of the dock and begin the French braid. Add small sections from underneath the tail, thus keeping the rest of the hair wrapped. You may get stray hairs, so be sure to reach for the styling product of choice. Stop the French plait above the tail bone, and continue with a normal braid. You could leave it at that, but this tutorial shows you how to loop in the braid so it is hidden and secure.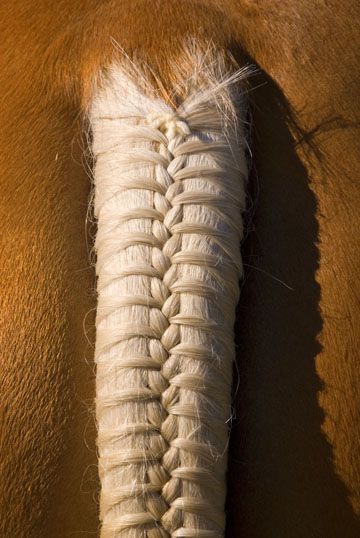 3. This can be done either on the mane or tail. It looks complicated, but it really isn't. In this photo we can see the top of the mane is divided in at least 6 sections (probably double that in total). For each section, divide it into 2, and add one half to the section on the left, and the other to the right. The number of ties will decrease with each row.
4. This mane has been sectioned in a zigzag motion, braided and turned into mini buns. Simple!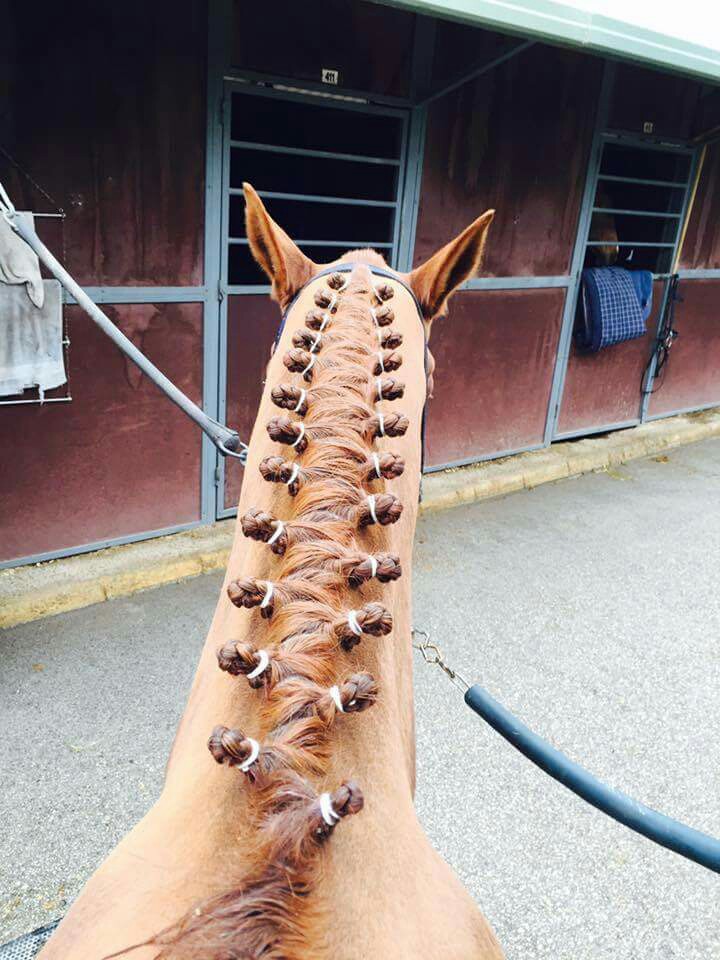 Send us or tweet us a photo of your creations! We'd love to see them.