The government has now added the XL Bully to the list of banned breed dogs under the Dangerous Dogs Act 1991. This follows recent attacks involving the breed. The Prime Minister announced his decision to ban the breed several ago, but the government have issued more information for owners with a 2 Stage approach to the new laws.
Stage 1: From 31st December 2023
It's against the law to:
Sell, abandon, give away, or breed from an XL Bully dog
Have an XL Bully in public without a lead and muzzle.
Stage 2: From 1st February 2024
It's against the law to own an XL Bully in England and Wales:
Unless your dog has a Certificate of Exemption
That isn't microchipped (a legal requirement for all dogs).
Without providing a secure home from which it can't escape.
Without having appropriate insurance.
That isn't neutered; Dogs younger than 1 on 31st January 2024 have until 31st December 2024, dogs older than 1 on 31st January 2024 have until 30th June 2024.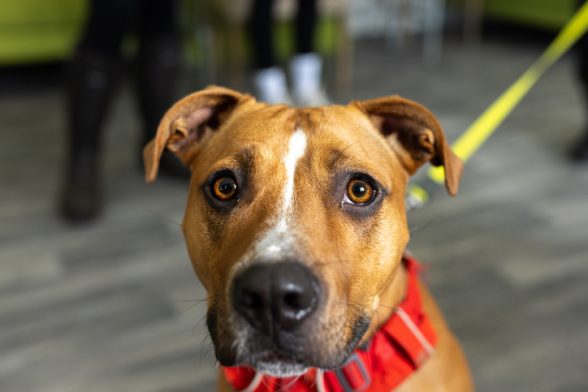 Certificate Of Exemption For A Banned Breed
If an owner wants to keep a banned breed dog they'll need a Certificate of Exemption. It's important to apply for this by 31st January 2024. This will cost owners £92.40 which covers administration costs. You'll need to be able to provide this certificate within 5 days if you're asked by the police or council.
Definition Of The New Banned Breed
Banned before the 'breed' officially existed, the government has only now defined the characteristics of the XL Bully. This includes head size, height, and coat. If you're unsure if your dog meets the definition, please air on the side of caution and speak with your vet.
Breeding XL Bully dogs
From 31st December it'll be against the law to breed XL Bully dogs. Although it wont be illegal to allow a litter of pups already conceived to be born, it will be illegal to sell or rehome them if they're born after 31 December 2023. Because if this, the government suggests Breeders stop all activity now in order to prevent litters in the New Year.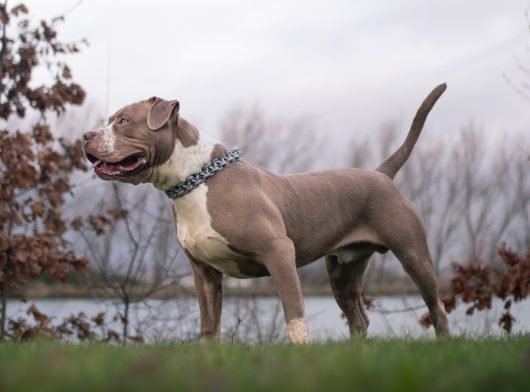 Illegal: Buying, Selling, Rehoming, Abandoning
From 31st December 2023 it will be illegal to sell, buy, rehome or abandon an XL Bully. If you're worried someone's trying to sell an XL Bully in the new year, visit Defra's Petfished site for more information.
If you find a stray or abandoned XL, contact your local council as they provide a stray dog service
Listings for the XL Bully will not be permitted on Preloved from 31st December 2023.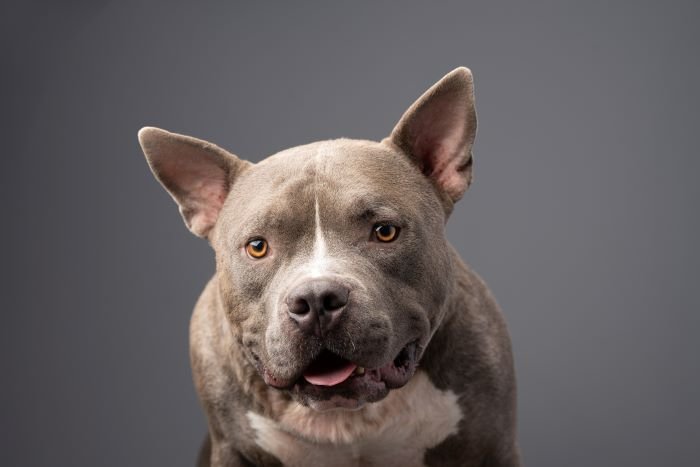 Rescue & Rehoming Centres
From 31 December 2023, rescues and rehoming centres are not permitted to rehome XL Bully dogs. However, they can decide to apply to the Index for a Certificate of Exemption to keep these dogs. Some may choose to euthanise.
Banned Breed: Compensation Scheme
The government have announced that XL Bully owners who may make the heart-wrenching decision to have their dog euthanised by a registered vet, there'll be a compensation scheme of £200 towards the cost. Rescue and rehoming centres can claim £100 towards cost.
This decision cannot and will not be made easily. For most owners and Rescues, this will be the very last resort.