How To Throw A Paw-Fect Dog Birthday Party
Are you ready to celebrate your fur-friend's special day? Throwing a dog birthday party can be an exciting and memorable way to show your love and appreciation. In this blog, we will guide you through the process of organising a paw-fect party for your canine companion. Including how second-hand pet accessories from Preloved make the perfect gift for your fur-baby.
We would also like to start off by saying that throwing a birthday celebration for your dog should, first and foremost, have your dogs temperament at the centre of its planning. It may be that your dog is anxious, in which case an intimate party with just their paw-rents would be the perfect party for them. Or your dog may be extremely sociable, in which case you can invite all their pals over to play!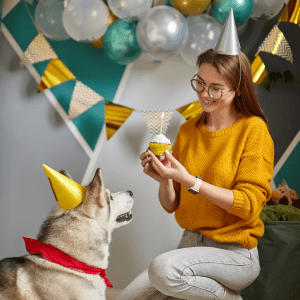 Planning the Perfect Dog Birthday Party
When it comes to organising a memorable dog birthday party, planning is key. Start by selecting a suitable date and venue, taking into consideration your dog's preferences and any necessary arrangements for their safety and comfort. Create a guest list of your dog's favorite canine companions, ensuring they are well-behaved and friendly. Choose a theme that suits your dog's personality and style, such as a beach party, princess party, or sports-themed celebration.
Design adorable invitations to send out to your dog's furry friends and their owners. Include essential information such as the date, time, and location, as well as any special requests or requirements. For decorations, opt for dog-themed banners, balloons, and paw-printed tablecloths. To make your party more sustainable, consider purchasing second-hand pet accessories from our website. You'll find a wide range of eco-friendly options, including gently used toys, beds, and costumes that will add a unique touch to the celebration while reducing waste.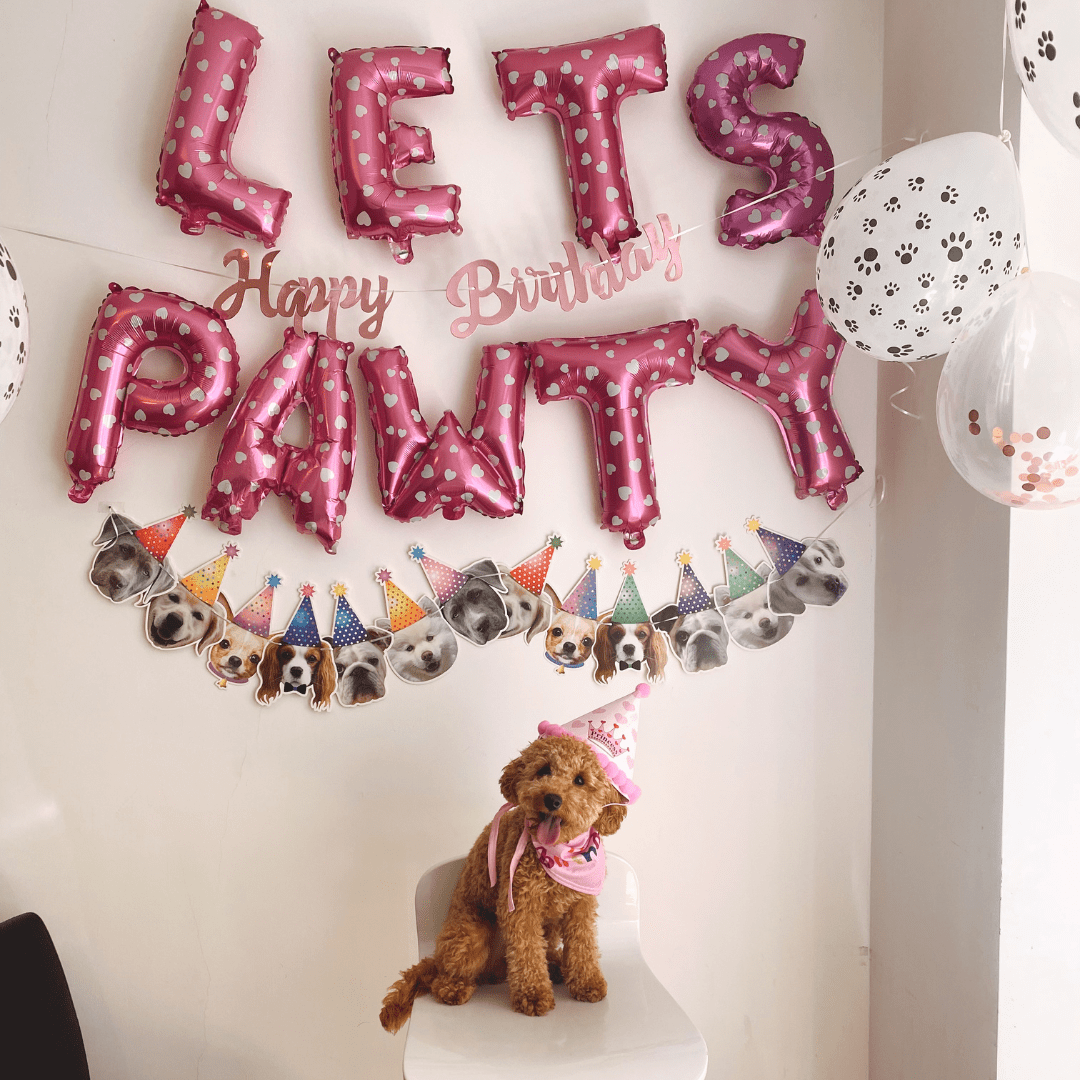 Dog Birthday Party Catering
No birthday party is complete without delicious treats! Bake or buy dog-friendly cakes, cupcakes, and cookies in flavors your pup loves. Ensure the ingredients are safe for dogs and avoid any harmful additives like chocolate, raisins, or artificial sweeteners. You can also prepare a dog-friendly buffet with healthy snacks like carrot sticks, blueberries, and bite-sized chicken or beef treats. Don't forget to provide fresh water for all the furry guests to keep them hydrated throughout the festivities.
Fun Activities And Games
Keep the party lively with engaging activities and games that will entertain both dogs and humans. Set up an agility course with tunnels, hurdles, and a mini obstacle course for the dogs to enjoy. Organize a friendly fetch competition or a game of doggy musical chairs. Provide plenty of toys and balls for interactive playtime. Consider hiring a professional dog entertainer who can showcase tricks, obedience demonstrations, or even host a doggy fashion show.
Now, Go Give Your Dog The Best Birthday Ever!
Depending on where you live, there may even be venues in your local area that you can hire to throw your dog the paw-fect birthday party. Which is particulalry ideal if you have a smaller house and could not accommodate for lots of dogs and people coming round.
Throwing a paw-fect party for your dog is an excellent way to celebrate their birthday and create lasting memories. By incorporating sustainable practices and opting for Preloved and second-hand pet accessories available on our website, you can minimise waste and make a positive impact on the environment while still ensuring a memorable celebration for your furry friend.