Our #MyPrelovedHome Instagram challenge is back this September! We want to encourage people to think differently about their homes and the belongings in them and spread the word that second-hand, upcycled and long-lasting pieces are what makes a home a home.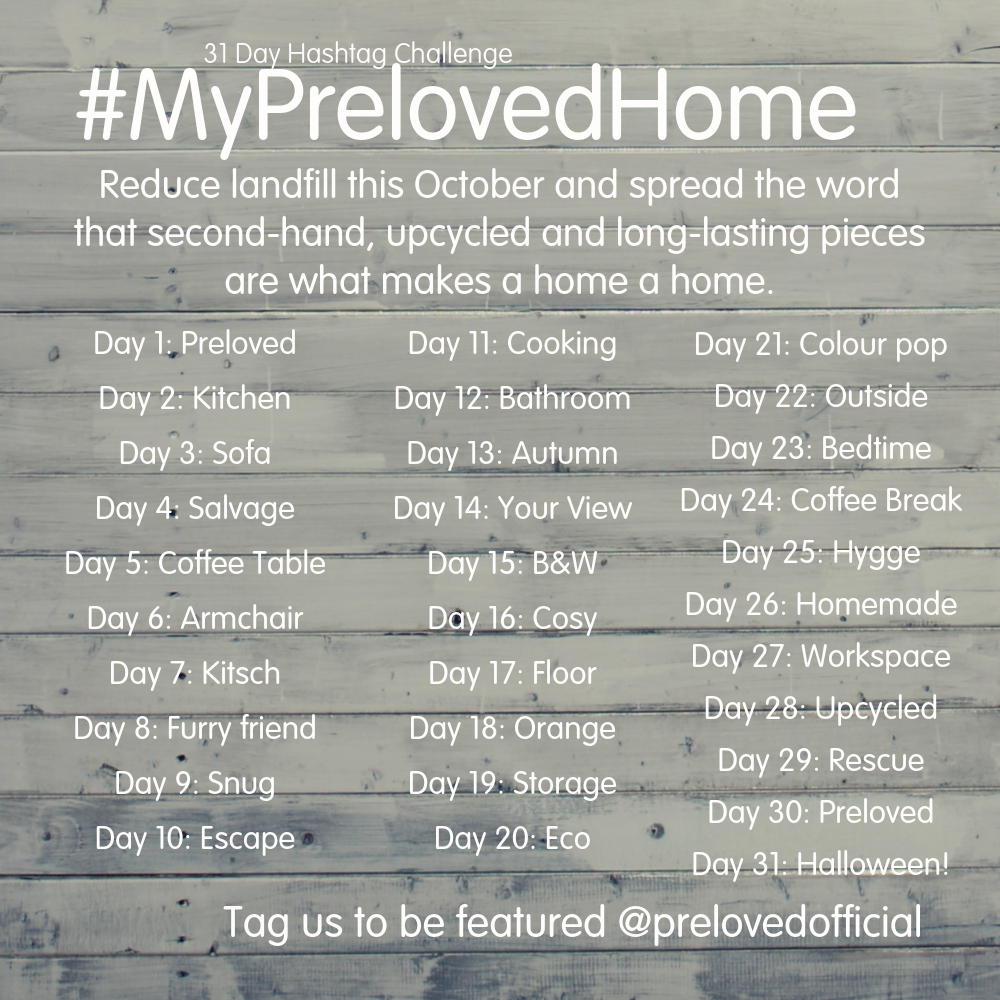 Why should I take part in the #MyPrelovedHome Instagram Challenge?
We all know that landfill is becoming more and more of a problem here in the UK with 42% of bulky waste in the UK consisting of furniture, that's 670,000 tonnes disposed of by householders in the UK annually!  A study, conducted by WRAP, found that a significant proportion of this waste is reusable – so why are we throwing it out?
Preloved wants to change the way people think about their furniture and how it is part of their home and, when it might be a little old and tired, that it can be given a new lease of life through upcycling or even a bit of TLC! So, to kickstart this, we want our Preloved community to share their favourite parts of their home every day in April!
You'll have a word or small phrase for inspiration every day, plus we'll be sharing the best ads that fit in with the theme to give you a helping hand! Getting involved in an Instagram challenge is a great way to come up with new ideas for content every day and start your new year with a great looking feed. It's a chance to meet new like-minded people in the Instagram community. Plus it's a great way to get new followers! Hopefully, this challenge gives you a chance to fall back in love with the things you have.
How do I take part in the #MyPrelovedHome Instagram Challenge?
Simply post one photo a day that fits in with the theme, be as creative as you like. Where you can, try to show second-hand, upcycled and eco things
Want to get featured on the Preloved Instagram and emails? Use the hashtag #MyPrelovedHome, tag us and play along and we'll be sharing our favourites with all of our followers to spread the love!
We can't wait to see what you guys have to share! Let's all work together to reduce waste in 2018 by thinking about reusing and recycling and listing your second-hand goods on Preloved.