Undertaking a wardrobe audit will help you to rediscover clothes you've forgotten about, recycle clothes you no longer want, and free up space for the key pieces that you need. Image consultant, Cleo Lacey has put together a guide for Love Your Clothes to help you along.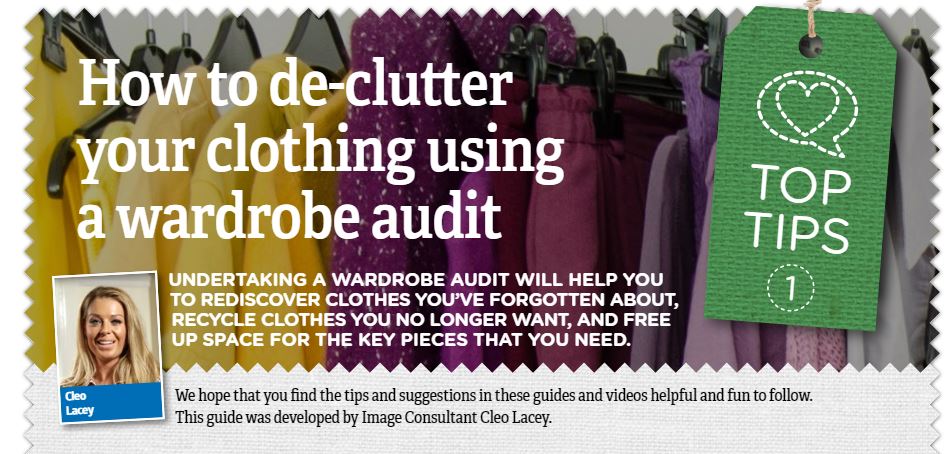 Conducting a Wardrobe Audit
Step 1 – Assess
Go through every item in your wardrobe for your clearout. If it's been languishing in the wardrobe for a while, it might be time to de-clutter and stop hoarding. Don't be tempted to keep clothes just because they look good on the hanger but they don't fit you or suit your body shape; these items will just take up space in your wardrobe. Consider whether you can alter any items to extend their use.
If you love something and it needs repairing look for advice on the Love Your Clothes website. This could be something as simple as making minor repairs like replacing a missing button, or a more adventurous project like upcycling an old skirt into a shopping bag.

Step 2 – Dejunk
Create separate piles of unwanted clothes: one pile to go to charity, one to give away to friends, one to sell, one for altering and one for laundering. If there are items that are worn beyond repair, donate them to a local textiles bank. Use our recycling locator to find your nearest textiles recycling point.
Rather than going to landfill the fabric can then be reused and turned into something useful: never throw clothes in the bin.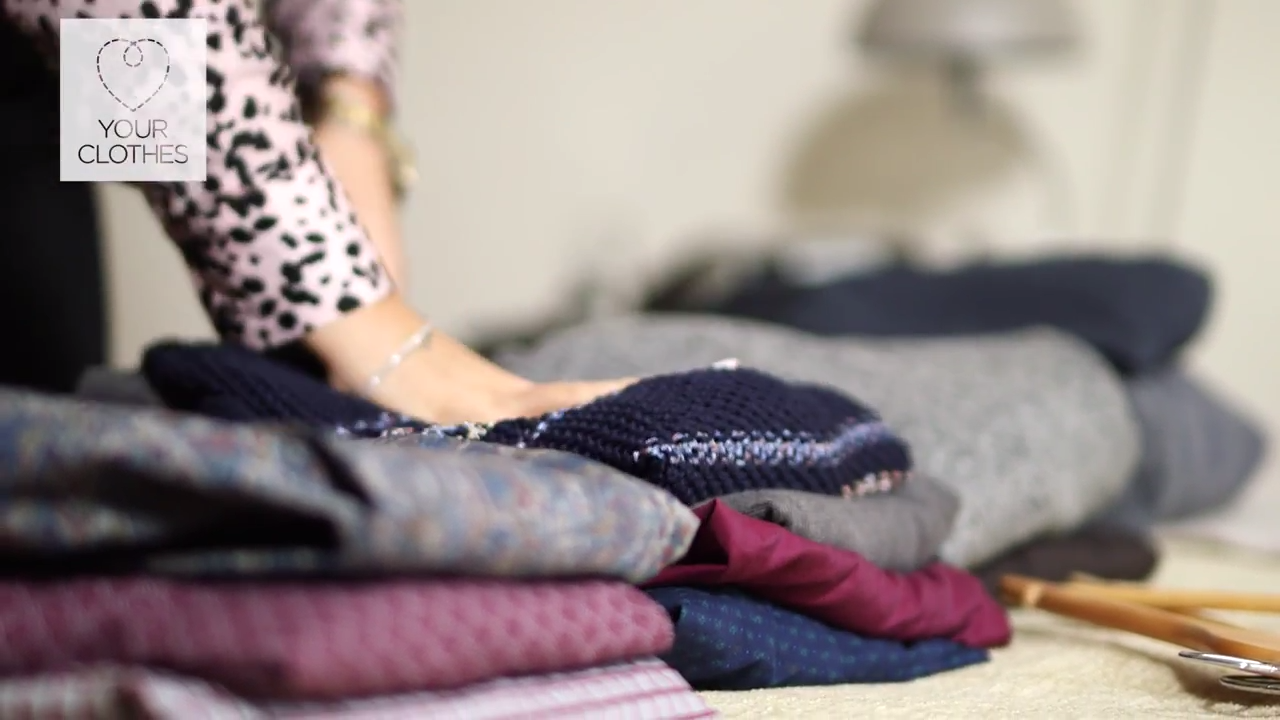 Step 3 – Renew
Once you have your new edited wardrobe you might be able to identify key items which are missing in your core wardrobe. If this is the case, write a shopping list, and stick to it. Consider buying clothes on sites such as Preloved, in charity shops or at swishing parties.
Choice is growing all the time and you can pick up unique vintage items often at a bargain price. You will then have a de-cluttered wardrobe, full of items you love that you can mix and match to suit all occasions. You don't need lots of clothes in your wardrobe, just the right ones!

For a chance to win a £200 Red Letter Days voucher, take their pledge here to declutter & do your bit for the environment
Learn more on Love Your Clothes' website and watch the video that accompanies this guide