Before you read up on what you need to own a horse, we want to remind you that buying a horse is a huge commitment and the decision to own any horse or pony should be taken with care. Please refer to our posts Choosing a Horse or Pony and Loaning or Sharing a Horse or Pony for detailed advice.
A Beginner's Guide to Owning a Horse
Once you have done your research and made the decision to own a horse or pony for the first time, you will have to stock up on some horse riding essentials! While owning a horse is exciting, it can also be daunting. What does such a majestic animal need? From horse trailers to riding boots, you can start your equestrian experience with Preloved for the fraction of the cost. We have thousands of adverts in our Horse Tack and Clothing category where you will find great second hand equestrian equipment and clothing, for even greater prices. We have broken down what you need to own a horse.
What Outside Space Will My Horse Need?
First things first, you will need an appropriate outside area for your horse to graze and relax. Most horses and ponies enjoy being outdoors in grassed fields for most of the day. However, leaving your horse out in the field for too long can also put your horse at risk. If you don't exercise it properly, it can become overweight or suffer from laminitis. For more information on how to care for horses whilst they are out in the field, the Blue Cross has a detailed guide to looking after a field kept horse.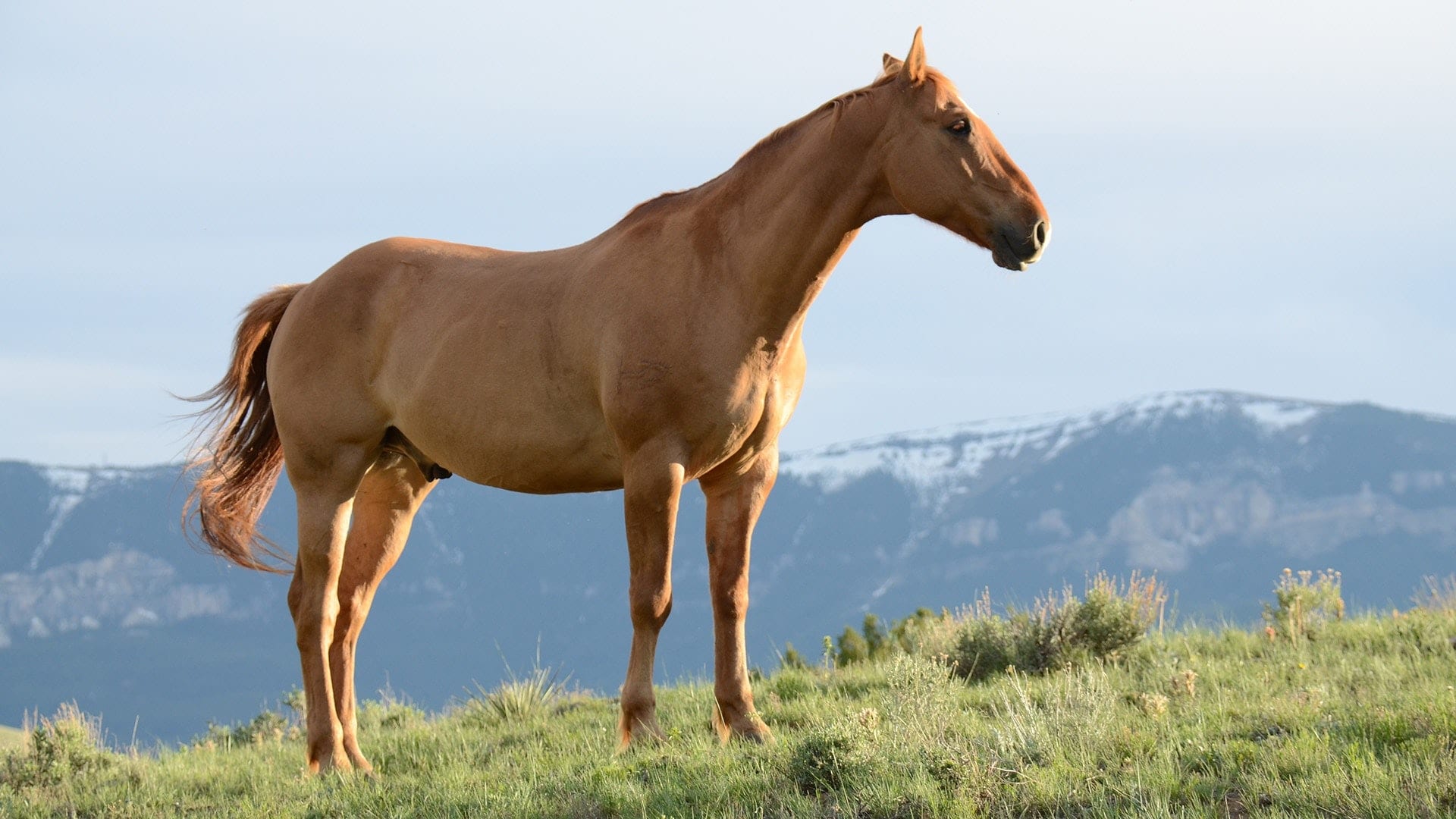 Finding an outside space for your horse isn't as big a task you might first think. First of all, you need to decide what you can afford – this will help you decide what type of livery to go for. Check out this post over at YourHorse.co.uk for a detailed guide to the different type of liveries.
Horses are herd animals,  so they enjoy the company of other horses. Therefore, the opportunity to get your horse into a field with another horse is always a good idea. Here on Preloved you will find hundreds of adverts for horse livery yards, fields to rent and suitable land for sale.
What Shelter Will My Horse Need?
Finding the right shelter for your horse or pony is very important. Most liveries will come with appropriate shelter for your horse, but if you are after a stable for your horse, we can even help you there!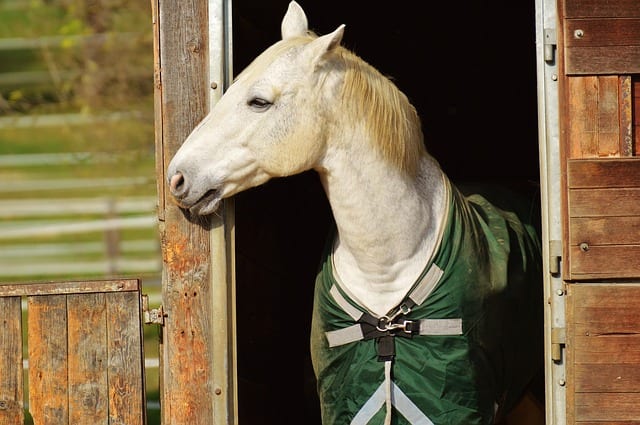 Here at Preloved you can find adverts for made to order stables as well as stables available secondhand.
What Stable Equipment Will I Need?
You have the shelter sorted, now what? Well, you need the tools to maintain your horse's living areas! You can find second hand pitch forks, buckets for water and food any anything else you require in our horse tack and clothing category.
Feed buckets and hay nets – You don't need to spend much to get good quality buckets and hay nets for your horse, but there are plenty of adverts for second hand equipment on Preloved. If you find buckets that were not originally used for horses, be sure they have not stored chemicals.
Pitch fork – A must have tool help you shift around clean and dirty bedding for the stable!
Broom – To clear out all those smaller bits of bedding, you are going to need a stable broom.
Wheelbarrow – You can pick up a second hand garden wheelbarrow for a fiver on Preloved. However, if you have more than one horse, you might consider a stable wheelbarrow to reduce manure trips to and from the stable, and around the field.
Manure fork – Manure can be picked up with a pitch fork, but the prongs of a manure fork are closer together and the fork in general is a bit wider.
What horse transportation do I need?
With a brand new horse trailer costing you anything between £3000-£5000, a used horse trailer can save you some money. When viewing a second hand trailer, check everything is in working order, there is no rotting or rust, there is no chance of leaking on the roof, and that the tyres are in good condition.
There is a wide range of second hand horse trailers listed on Preloved at the moment – why not save some pennies on that?
What Grooming Equipment Will I Need?
You have got everything you need to house and transport your equine friend. Here are the items you needs to care for them!
Halter and lead rope – First things first, you will need a head halter and lead rope to lead your horse. You can keep it simple with an adjustable rope head halter and rope, like this one for just £11.99!
Grooming Gear – To keep your horse's coat in good condition you will need to get a hoof pick, curry comb, body brush and mane comb. You can pick up a second hand set for anything from £8 on Preloved!
Stable Rug – During the winter months, your horse or pony will need some extra protection from the colder elements. There are hundreds of adverts for second hand stable rugs on Preloved, averaging at about £30.
What is Horse Tack?
Horse tack is a collective term for everything you use to ride a horse or pony. This includes the following:
Saddle blanket/pad
Saddle
Girth and cinch (strap on the saddle)
Martingale (strap from girth to head piece)
Stirrups
Horse boots
A bridle is the riding head collar made up of single parts and usually made of leather. It includes a metal bit that goes in the mouth.
Reins
With over 20,000 adverts in our horse tack and clothing category, you are bound to find what you are looking for at a great price second hand.
What Horse Riding Clothing Will I Need?
You can go all out and buy every piece of riding clothing you'll ever need, but these are the essentials you will require to ride safely and comfortably:
Suitable riding boots – your boots must be heeled to give you grip in the stirrups. You don't have to spend a lot of money, and you can find some great deals on Preloved! Don't wear wellies or trainers as these won't give you enough grip.
Breeches – Jeans are not suitable for riding as they may be uncomfortable for both you and your horse. It is best to wear leggings, or get yourself some breeches; you can find these for as little as a fiver on Preloved.
Riding hat or helmet – This is your ultimate safety measure when riding, and is a must.
Body Protector – If you or your child is new to riding, you should also consider getting a body protector. In the event of you falling off your horse, the body protector will be added protection for any nasty falls.
We hope you have found our beginner's guide to equestrian gear helpful and that you now have a clearer idea of what you need to own a horse. If you have not yet found a horse or pony, there are thousands of horses and ponies for sale here on Preloved waiting for a new home. If you feel you couldn't give a horse the full time attention they deserve, why not consider sharing a horse or pony through a a part loan? Whatever you decide, we hope you enjoy your new equestrian adventure!
Always seek advice from your veterinarian when considering a change in lifestyle for a horse or pony
Why not treat your equine pal to some Preloved goodies? Take a look at what's available over in our Tack & Clothing category today!