Ad alerts allow us to inform you by email as soon as someone places an advert in this category that may be of interest to you. One of the most common questions we are asked is how to limit the number of adverts that get sent each day by our Ad Alert system and in particular, how to receive only local results.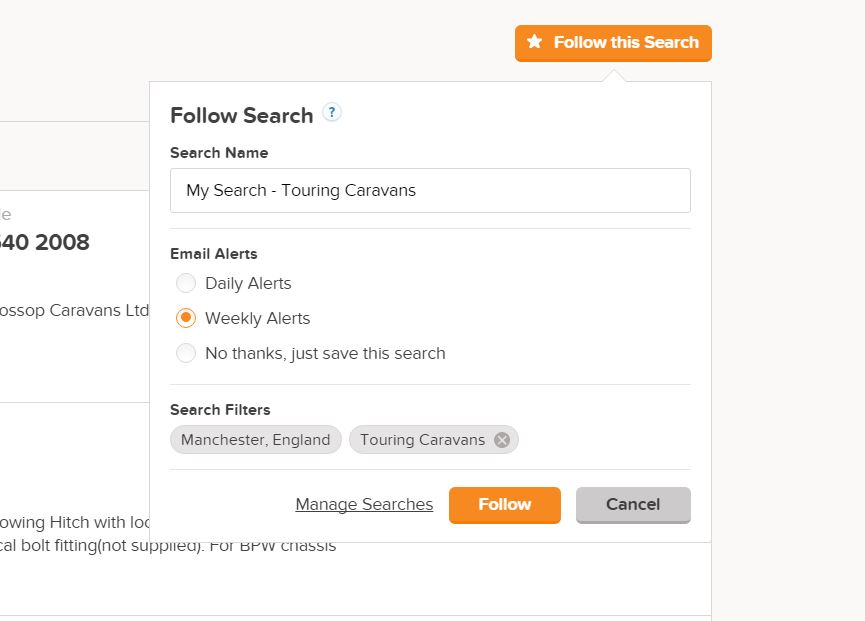 It's incredibly easy to set a maximum distance as part of our advanced search. Simply set the maximum distance you're willing to travel, your price range, and any other filters you'd like to apply to your search on the left hand side of any list page. Click 'update results' and you'll only receive ads that are within the radius and price range you set. Now all you need to do is press 'follow this search' and you'll be able to choose how frequently you'd like to receive your alerts.
You're also able to restrict your search by Advert Type and Advertiser Type.
If replacing an existing alert, remember to delete the old saved search in My Account.
(Hint: if you are having problems getting the system to list local results, check that your postcode is entered correctly in your member details)