While your uni years (and afterwards, but let's not burst the bubble just yet) will be the ones known as "that chapter in my life in which I had so much fun with barely any money to spend", making the place(s) you'll live in homely is important; it is essential to feel settled. You will meet many types of landlords, most of which will judge your inability to clean after yourself based on the countless other tweens they have dealt with before you. Therefore, it is very likely that you will not be allowed to do many things to your room/house/flat. However, there is always a way to make your space feel more welcoming.
Although it might feel like "junk", bring some comforting things from home. Mr Teddy will nurse you through the hangover and/or sugar crash, a photo of your parents will intimidate you to do the reading for the week. Take your favourite books that you like to reread, photos from your friends back at home, etc. However, you should leave some space for the new memories you are going to make and will want to cherish. We, however, have found some cheap and cheerful ways with which you can add that something extra to be the room everyone will want to hang out at; or to make it your safe place if you are an introvert. Warning, washi-tape features heavily.
1. Get a cool duvet cover, blanket, or cushions to make your bed a focal point. It is one of the biggest items of furniture in your room, so give it a reason to stand out. People will think your room is the "hug-a-pillow-and-spill room". And when you are feeling unsociable, just close the door and hug your own pillow.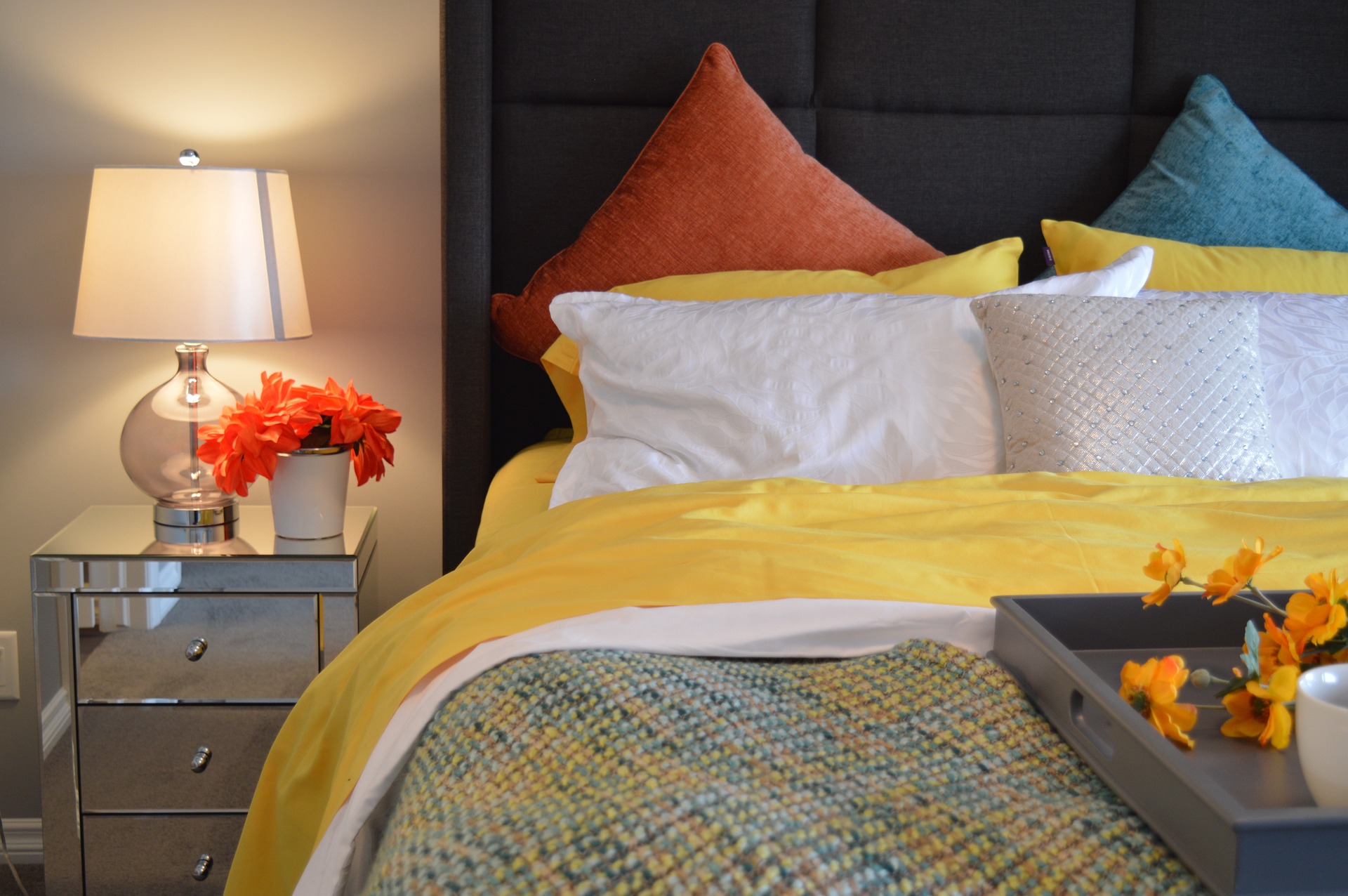 2. A rug will bring the room together, and it will act as a barrier between your bare feet and the carpet, on which many a student will have stood, spilled a drink, dropped food (or worse).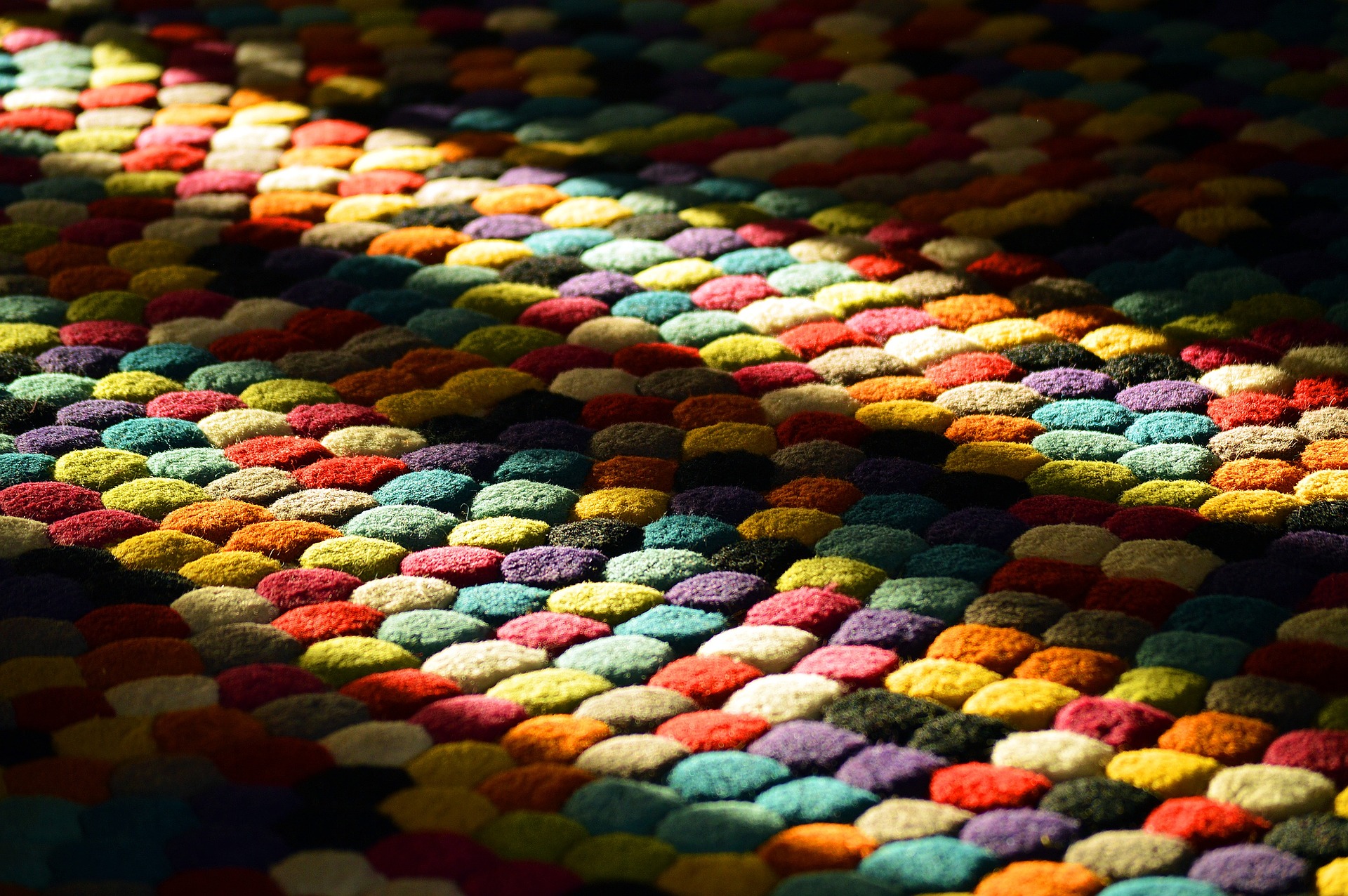 3. If you can't drill any holes, you can get a large canvas, pin board, or even a wardrobe door on which to hang things.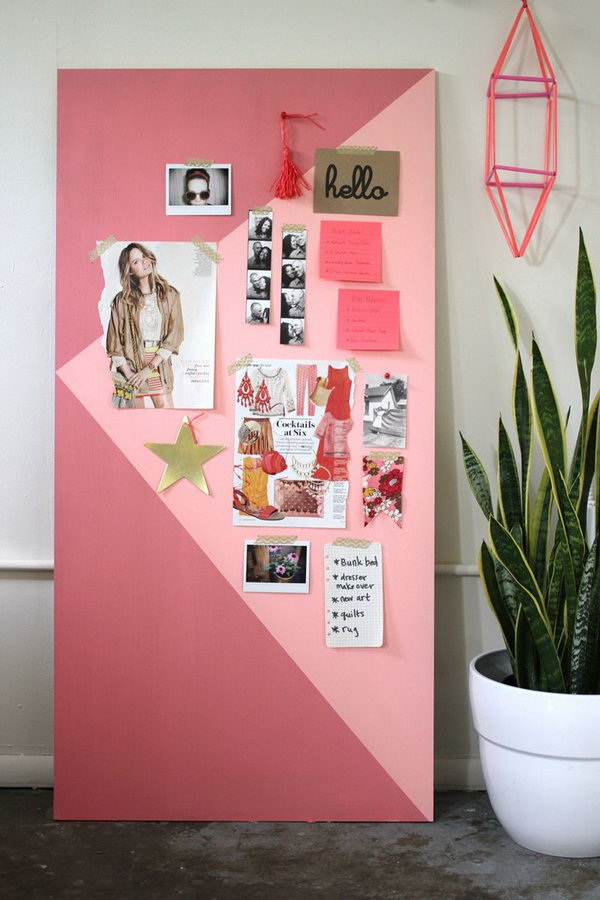 4. A pile of books or magazines can serve as a side table or nightstand.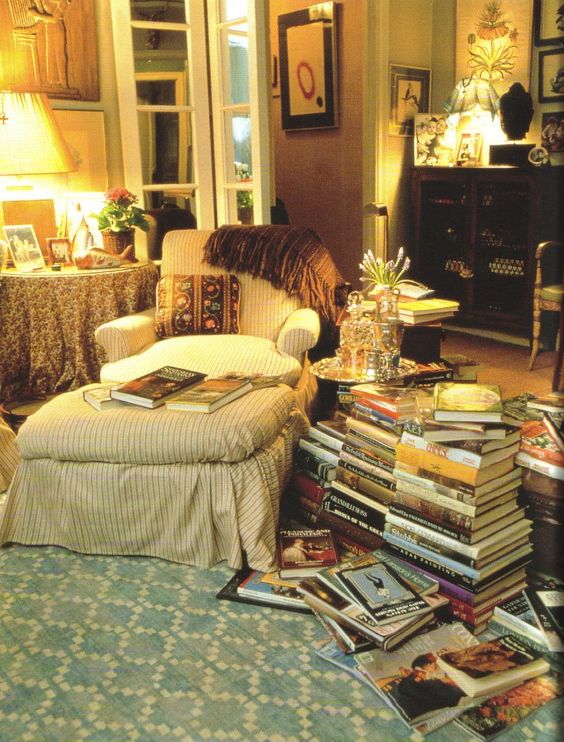 5. You can use washi tape for an array of crafts. It does not leave that sticky residue old cello tape does, and it does not take chunks of wall with it like blu-tack, nor does it leave a stain. So, you can start by decorating the shelves.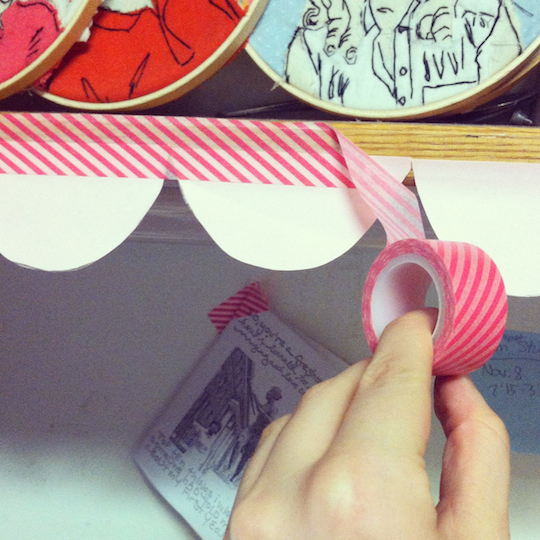 6. You can then put photos or images on the walls.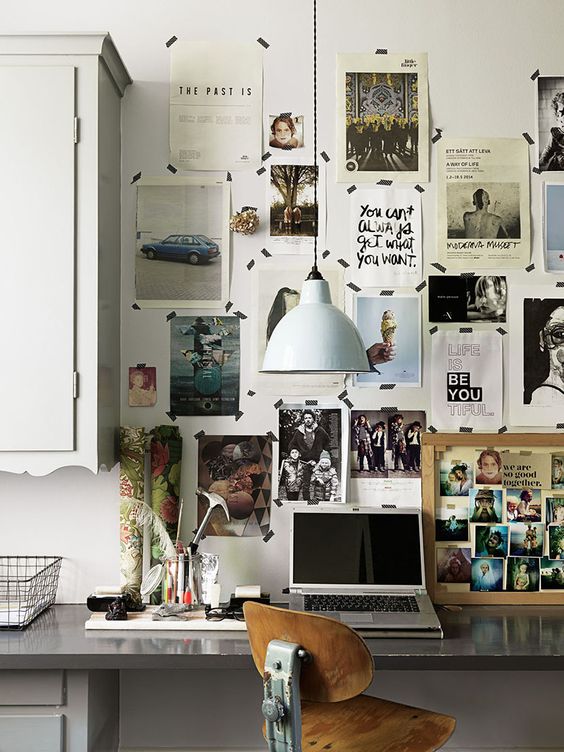 7. If you are feeling particularly creative, you can create cool imagery with tape.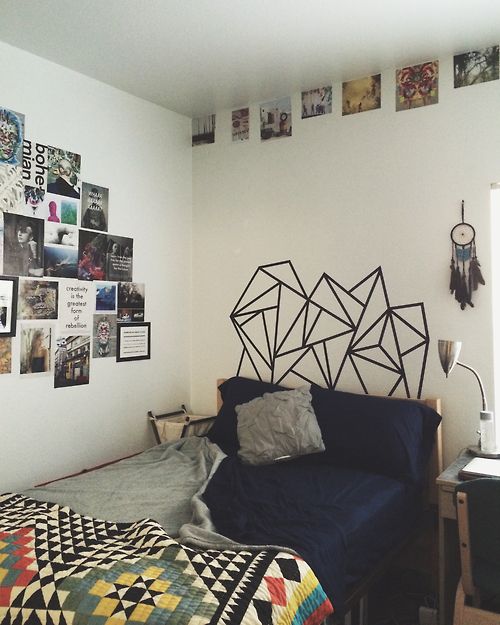 8. Or you can decorate your door.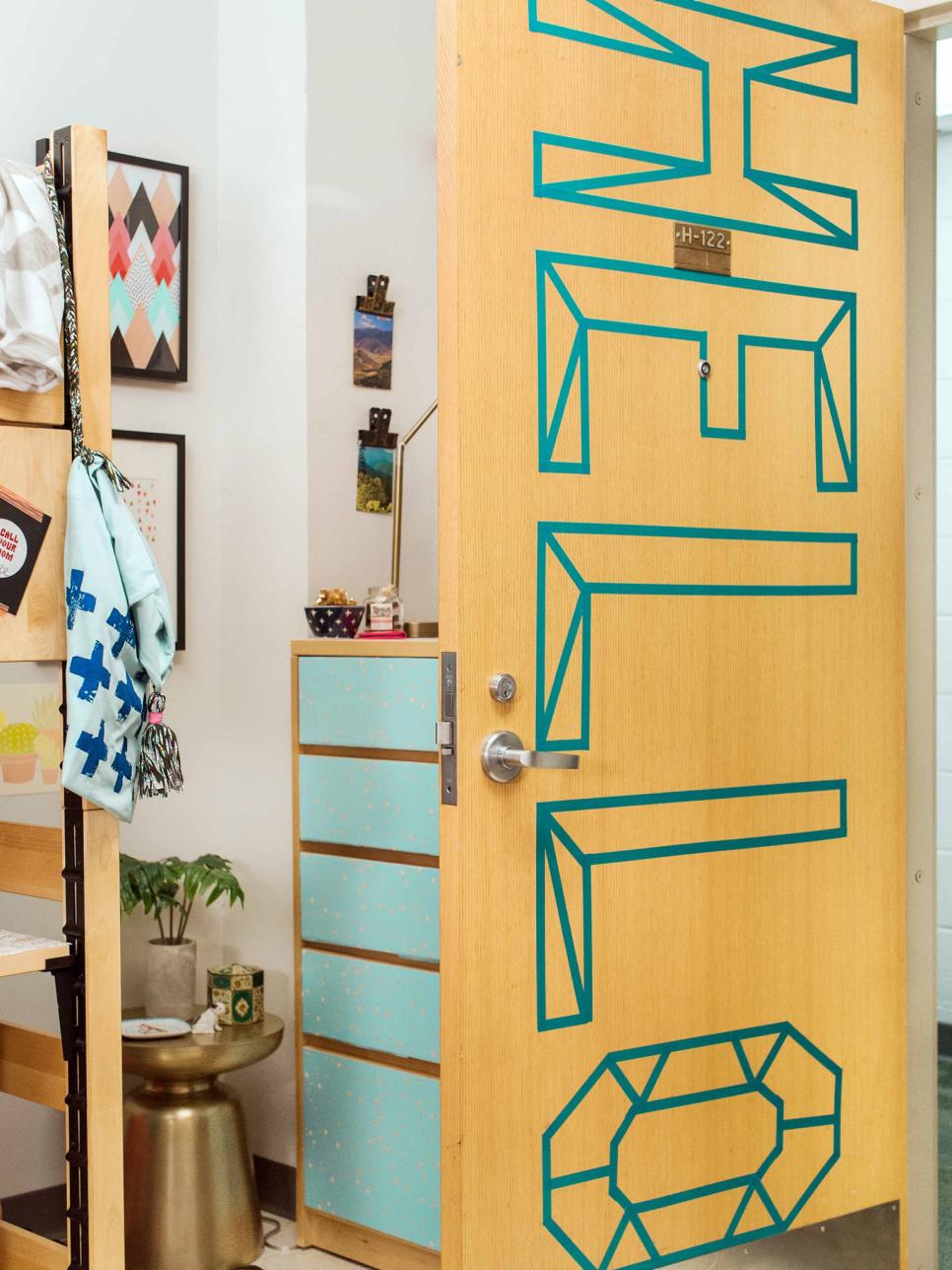 9. Why not use big scrapbook pages to decorate the back of your bookshelves? It will give them a sense of depth and subtle style.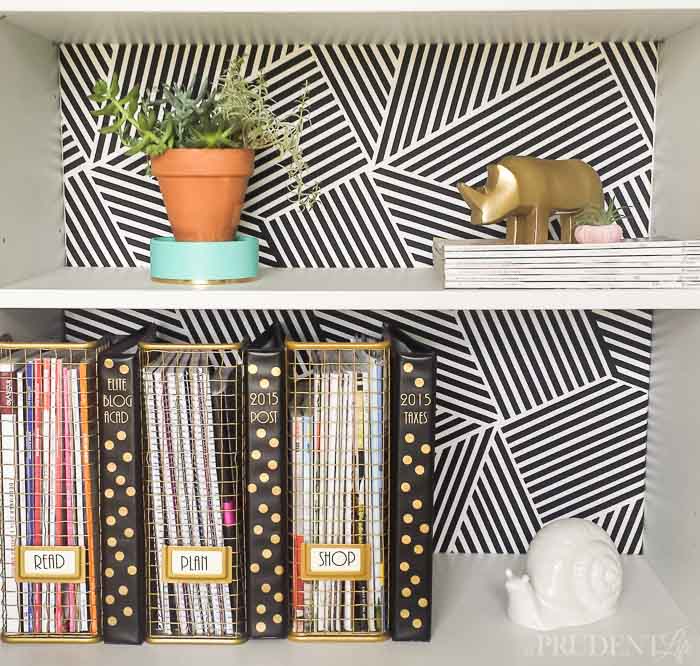 10. Or put a few together for a cool-looking headboard.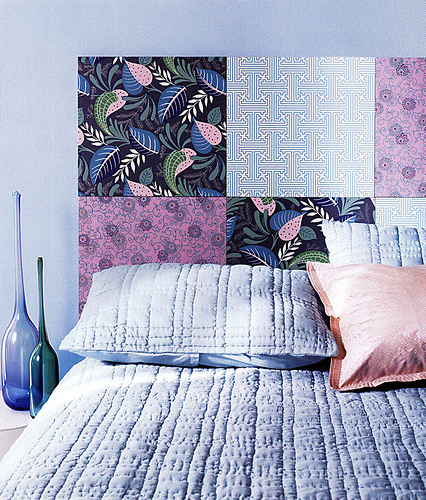 11. There is also a new craze around removable peel-and-stick wallpaper.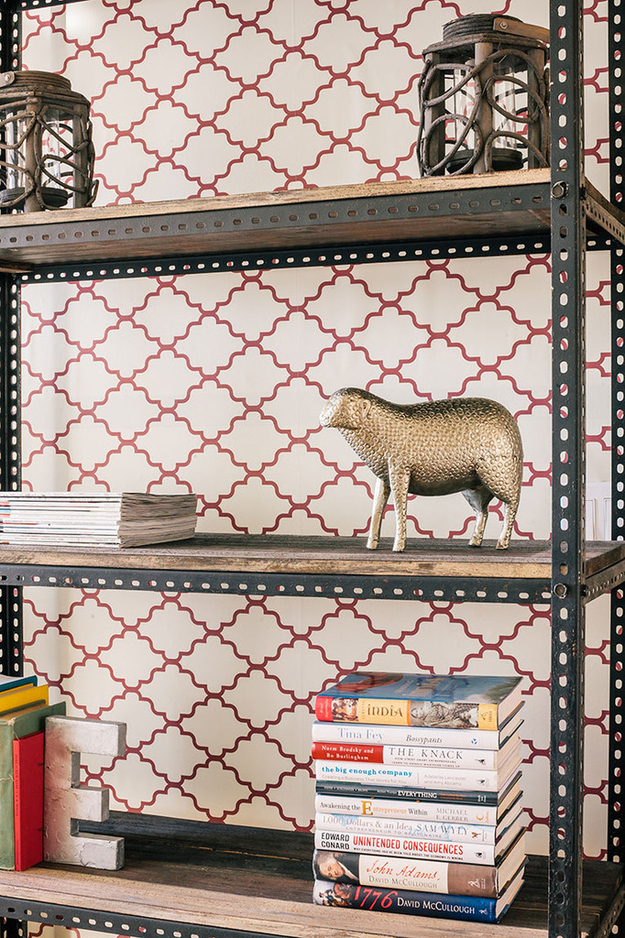 12. If you play sports, it might be worth getting your hands on something similar to an umbrella stand to store your sticks, yoga mat, etc.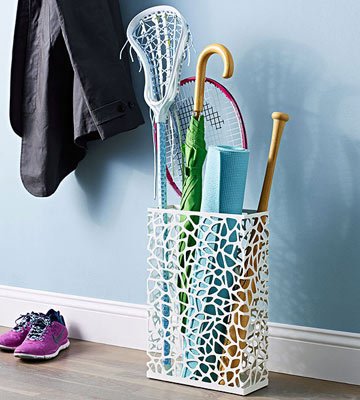 13. And if you still can't put anything on the walls, simply frame the poster and lean it against the wall.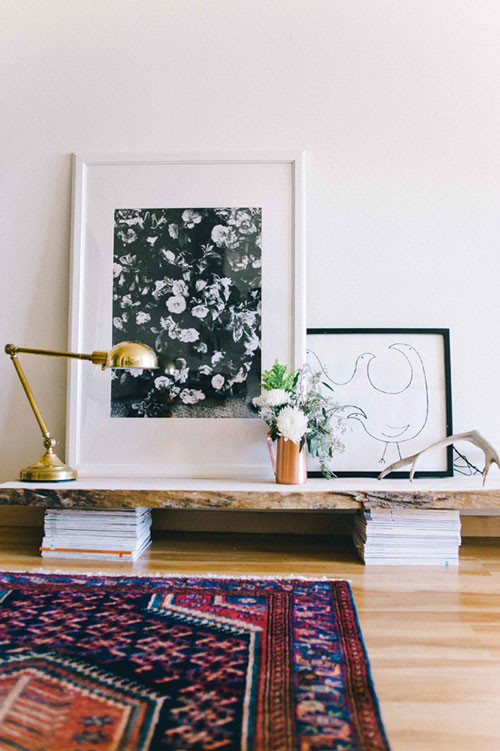 14. Look at everyday items in a different light. This is a rubbish bin that has been spray painted and turned upside down to serve as a table.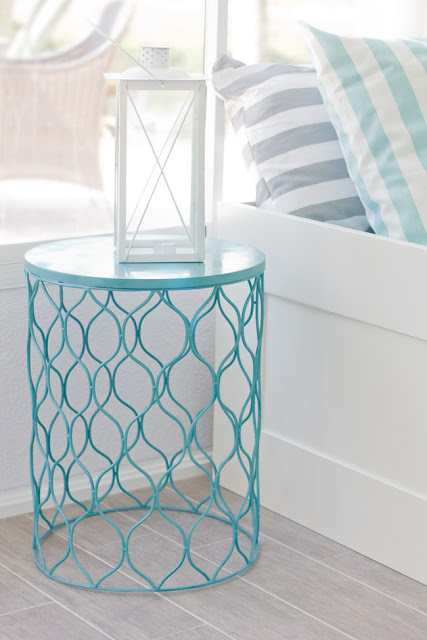 What do (or did!) you use to decorate your room at uni? Tweet us or send us an email at editorial@preloved.co.uk