Give the Perfect Eco-friendly Mother's Day Gift this Sunday
There was a lot of talk at Christmas-time about choosing more eco-friendly gifts and gift wrapping, so let's keep it up all year long to really make a difference in 2020. Now it's Spring, how can you give a more eco-friendly Mother's Day gift on 22nd March?
First up – remember the mantra – reduce, reuse, recycle. Creating new products uses lots of energy so to reduce this, why not reuse something that already exists? Charity shops and websites that sell second-hand goods such as Preloved are treasure troves of exciting and interesting items.
Another option is to use your own skills and make something for Mother's Day like a craft item or cakes. An eco-friendly keepsake box is another great idea for the mum who has everything!  Whatever you choose to give, let's make Mother's Day that little bit greener.
---
Charity Shops
Sorting through racks of musty clothing isn't everyone's cup of tea, but you can always make a beeline for the china and glass section in a charity shop. This is likely to be crammed with all sorts, and part of the fun is actually seeking out quality gifts for mum.
How about slim-line Victorian crystal vases, pretty patterned tea-sets or a colourful jug? You could even fill the jug with spring flowers to give to your mum on the day if you're seeing her in person. You can also browse for the perfect gift without leaving home with Preloved.
If your mum is a nature-lover, she's sure to love this sweet little blue tit from Marie Curie – it's made from recycled metal.
---
Online Listings
Preloved is full of interesting items just waiting to find a new home. If you need some inspiration or want to remind your mum of a special time in her life, why not use the Time Machine category to bring up a selection of items from a particular era.
Does your mum love The Great Gatsby? Select the 1920s and find vintage French postcard sets, jazz-era jewellery, and perfume bottles. Or how about the 1950s? Choose from mid-century home accessories like a retro biscuit barrel or sugar bowl.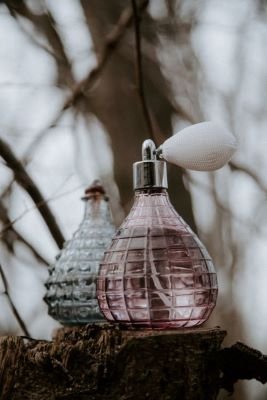 ---
Greener Gift Wrapping Options this Mother's Day
Instead of using wrapping paper this Mother's Day, make a more eco-friendly choice and use a gift box instead. Millions of rolls of single-use wrapping paper are thrown away every year, but a good gift box can be kept and reused. Bonus point for buying a gift box made from recycled cardboard. Tiny Box Company offers a huge range of eco-friendly gift boxes in all sizes, shapes, and colours. Some of the ranges are made completely from recycled materials and they have great eco-credentials. They also sell recycled ribbon made from 100% post-consumer PET plastic bottles.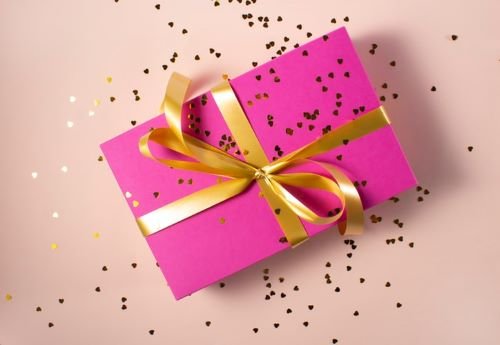 ---
Make your Own
If you're a crafty one, why not make a gift this Mother's Day? She'll love that you spent time creating something special and unique just for her. You could create a piece of artwork or embroidery and put it in a frame. Second-hand frames are easy to come by and are often more interesting than a new one. Or how about knitting something useful like a scarf? Or there's a drop-dead gorgeous tutorial here for making a pressed flower phone case.
And of course, there's always cake! Who doesn't love a home-made cake? Sponge, brownies, cookies, there are lots of options for making your mum a sweet treat that you can enjoy together. If you want a recipe that you know will work, Mary Berry isn't called the queen of cakes for anything. Her Baking Bible is full of great recipes. You can present your baked goodies in a recycled food-safe box from Tiny Box Company.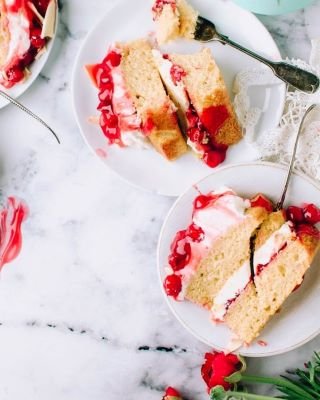 ---
Eco-friendly Greetings Cards
The plastic envelopes that cards come in are not eco-friendly one bit. But UK greetings cards company Woodmansterne is leading a revolution and rolling out their new Smart Seal cards. No more single-use clear plastic bags for their cards. Instead, an easily peelable, completely removable sticker seals the card. It's a great step forward for eco-friendly greetings cards as this environmentally-conscious company finds a way to put their product on the shelves without plastic.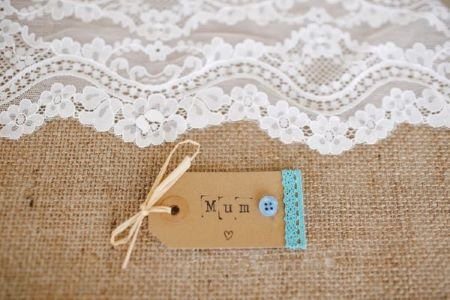 …
We hope this blog has given you some ideas on how to keep up your eco-friendly gift-giving in 2020. While gift-giving comes from the heart, we need to start buying with our heads a little bit more if we want to protect the environment for future generations.
For more ideas inspiration, browse our full listings.
Did you know we have exclusive discounts on our Memberships??
Click here for 30% off our Full Membership
Click here for 30% off our Premium Membership