Why Preloved Is Embracing Plastic Free July

 
Two of our major passions at Preloved include reducing the volume of items sent to landfill and increasing awareness surrounding environmental responsibility. So, when we heard about Plastic Free July, an initiative of the Plastic Free Foundation, we simply had to get on board! This is a movement that has encouraged over 250 million people globally to reflect on the small changes they can make to their lifestyle to reduce any wasteful habits. 
This month, we will be running a series of blogs that provide practical solutions to reducing your plastic usage and the waste that comes with it. This is the perfect opportunity for us to provide resources and alternatives to set you on the path to zero waste and eliminating single-use plastic for good. After all, I'm sure we've all had a lot of time to think about how to be more sustainable and responsible during lockdown. So, who's ready?! 
---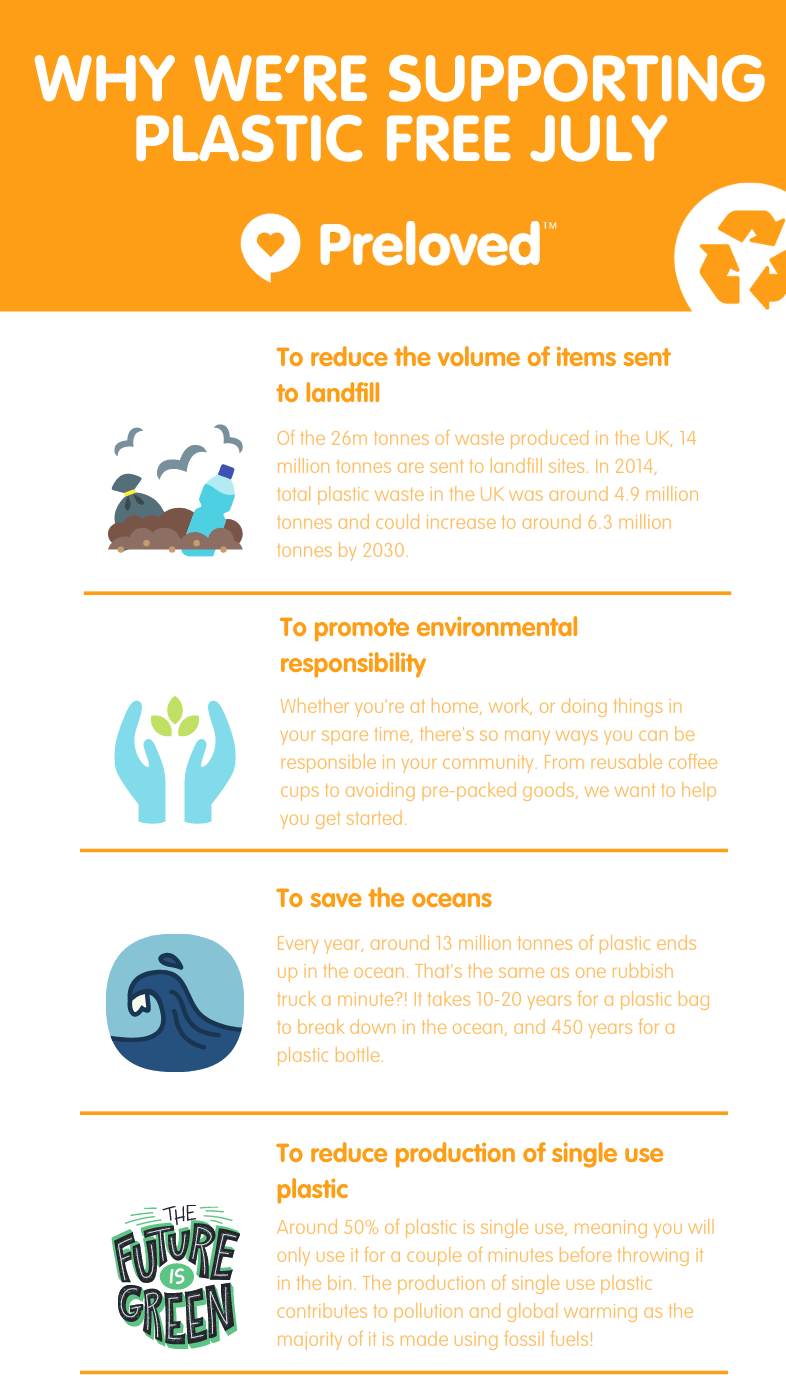 ---
A few quick and easy ways you can get started with Plastic Free July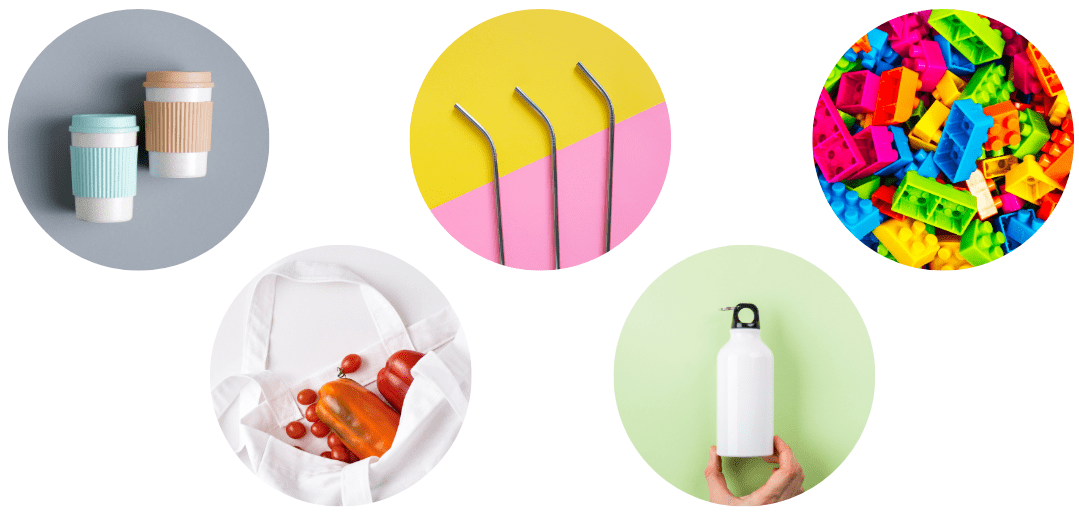 Reusable Coffee Cups
Investing in a reusable coffee cup that you can enjoy a million times over is so much better for the environment than choosing plastic every time you head to your local cafe. Here's a link to some that you can buy and who knows, it may become your best accessory yet?!
---
Reusable Shopping Bags 
If you're one of those people that gets to the supermarket and suddenly realises that you've forgotten your shopping bags AGAIN, commit to making a change. Why not write at the top of your shopping list "DON'T FORGET BAGS" or even leave them in your passenger seat or car door? Make it impossible to not bring them and you've made one positive change already. If you have too many plastic bags in your home already, here's a few unique ways you can repurpose them.
---
Reusable Straws
In this day and age, there is absolutely no reason why we should still be using plastic straws. But hey we get it, those paper ones can be a little flimsy and perhaps aren't the most practical solution. So here are some much better alternatives for you to enjoy, making a small change to save the planet whilst you're at it!
---
Reusable Water Bottles
Thousands of plastic water bottles end up on the landfill, but you can do your bit to reduce this negative outcome of plastic pollution. Here are some great reusable options for you to choose from, including insulated alternatives too! Did you also know there are free refill points across the UK to assist you on your plastic-free journey? If you've got a lot of plastic bottles lying around, click here to learn a few clever ways to upcycle them. 
---
Instead of throwing out plastic household items like toys and garden chairs, why not turn them into a little cash by selling them on our platform, or even list them on Freeloved?
---
Be sure to look out for our next blog "How To Have A Plastic Free Picnic" so you can enjoy some fun in the sun at your local park or outdoor space, but in the most responsible way possible!