Just when you thought all of the Christmas decoration chat was over, welcome setting the table on Christmas day. Not to worry though we are here to help make it a bit easier with our simple Christmas table setting ideas to inspire you. This is a great time to start getting creative and literally bringing the outside – inside. Not only that but our suggestions will be utilising things you may already own in your house or have extra of from decorating.
DIY Christmas Table Settings
You don't always have to head to the shops and get the most expensive Christmas table setting pieces. While there is a space for them sometimes you can get a crafty first, and depending on your style homemade might be better suited.
Oranges
If you are into history you might know that a traditional decoration for a tree was an orange, due it's vibrant colour and they still hold a place in homemade decorations today. More commonly they are sliced and put in the oven to be dried. Thinly slice your oranges and place them on baking parchment on a baking tray and cook at 190 degrees Celsius for 45minutes to an hour (flipping half way). Once you have these you can use them for place settings with napkins, tie brown string or twine around your napkin and tuck some foliage and oranges in the string. You can use them to make bunting and place it down the table, weaving it between tealights. Finally you could use the twine again you could turn them into napkin rings, poking a whole either side of the orange and weaving the twine through.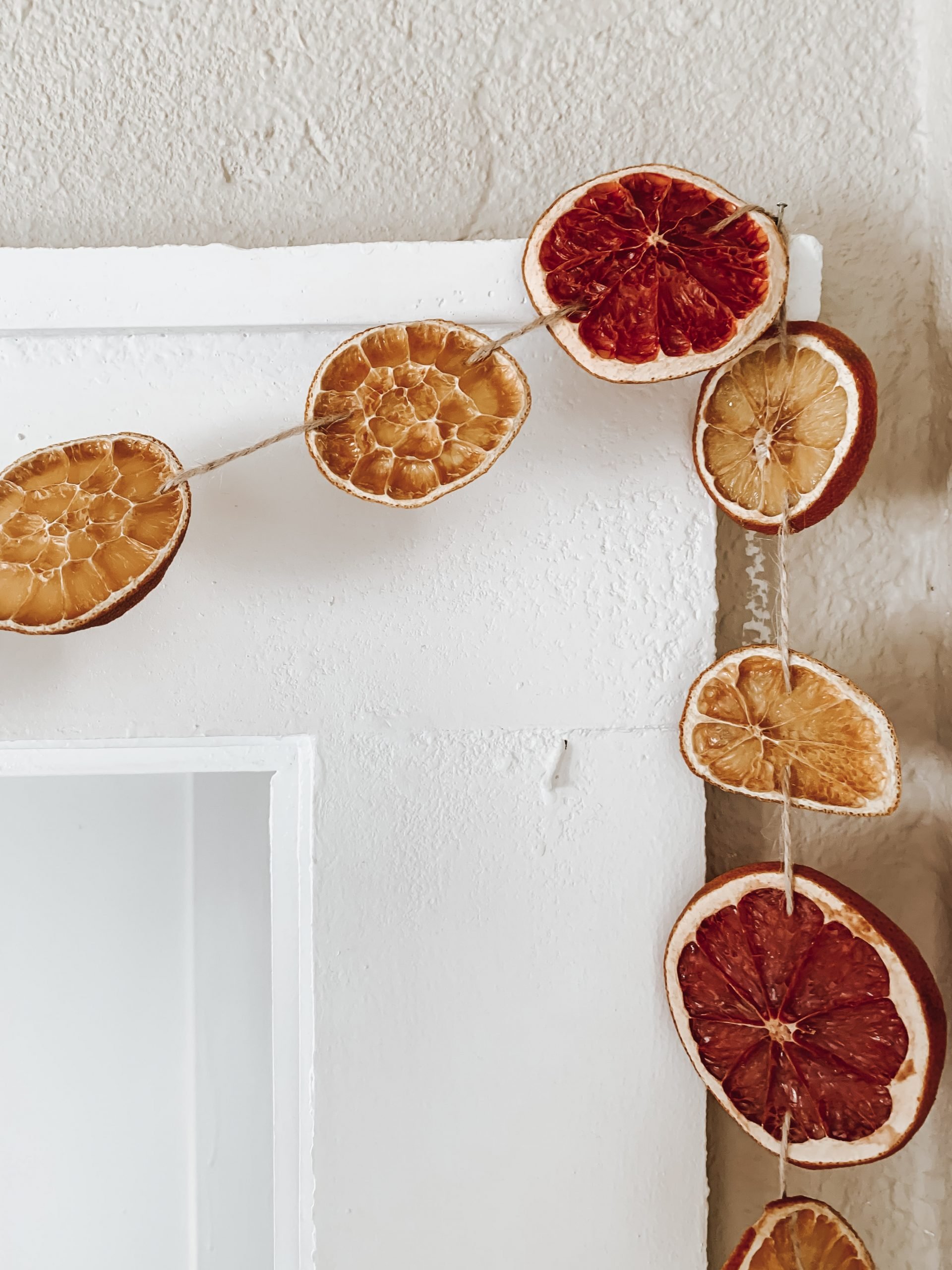 Napkins
If you do make or have napkin rings then a nice easy napkin fold to do is a fan
Step 1
Fold your square napkin up 2 cm's lengths wise up then flip and fold it the other side keep going until you get to the top.
Step 2
Fold your rolled napkin in half with the folded edge at the bottom.
Step 3
Put a napkin ring over folded end roughly 4cm's up.
Step 4
Then fan out the other end and put your napkin on the table how you would like.
Step 5
Take it all out, put it on your knee and enjoy your dinner.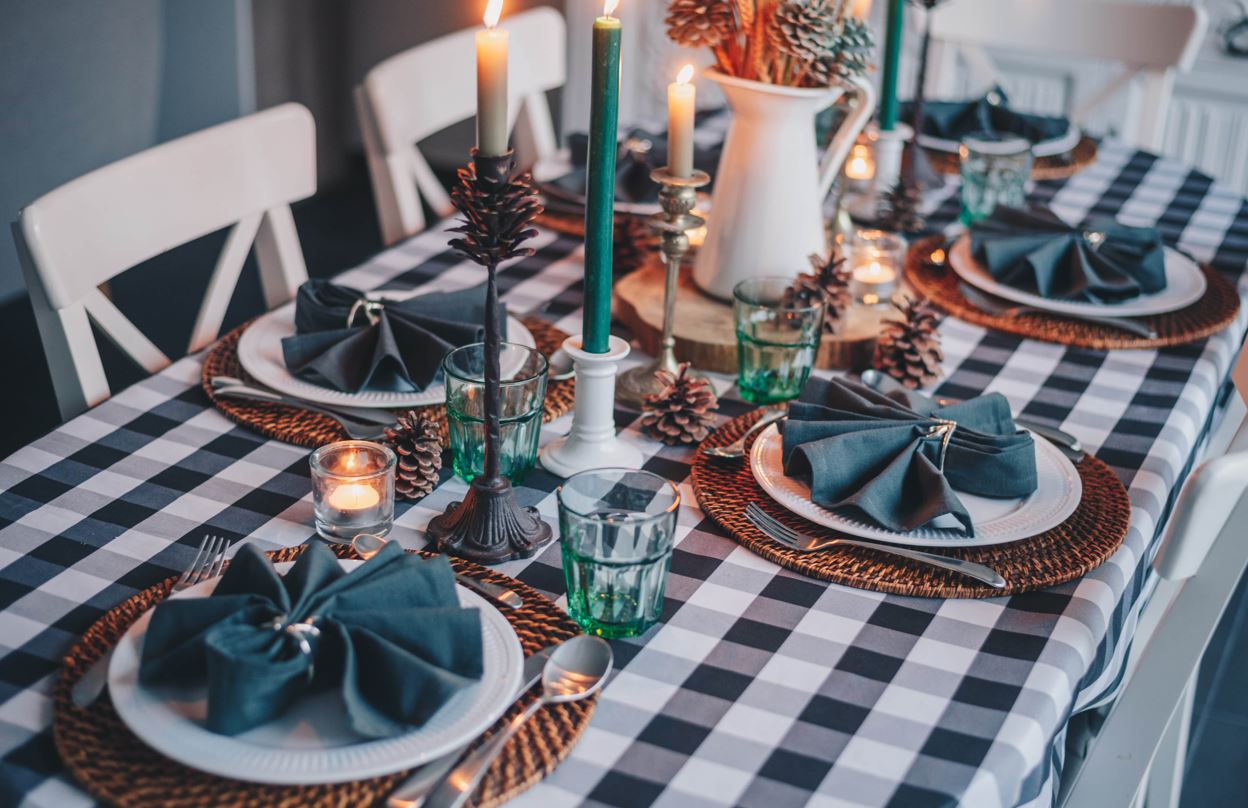 If you don't have napkin rings but you still want to style your Christmas table then start by folding your napkin in half, into a rectangle, then in half again to make a smaller square. Then layer by layer, pull the loose corners back leaving a 2cm gap each time. Finally flip your napkin round and fold the bottom edges in to make the shape of a Christmas tree. Turn it back round and bingo! Or scrap all of the above and just roll your napkin and tie a bow around it. Simple but very effective!
Hanging Centre Pieces
Now, these might just have to be my favourite. Not surprisingly they are also the hardest to do. I am fortunate in the fact that above my table we have a light fixture that we can put a light bit of weight on. If you don't have anything to attach string to then you can get command hooks for the ceiling or you can use twist in hooks. From there you can choose how you want it to look, it's really as simple as it sounds – hang something in the centre of your table. I have previously opted for a wreath with baubles hanging from it, but this year I thought I would try something different. Taking inspiration from the video we have posted on our Instagram I used foliage and did a layered, rustic look of course with baubles again, and this time LIGHTS!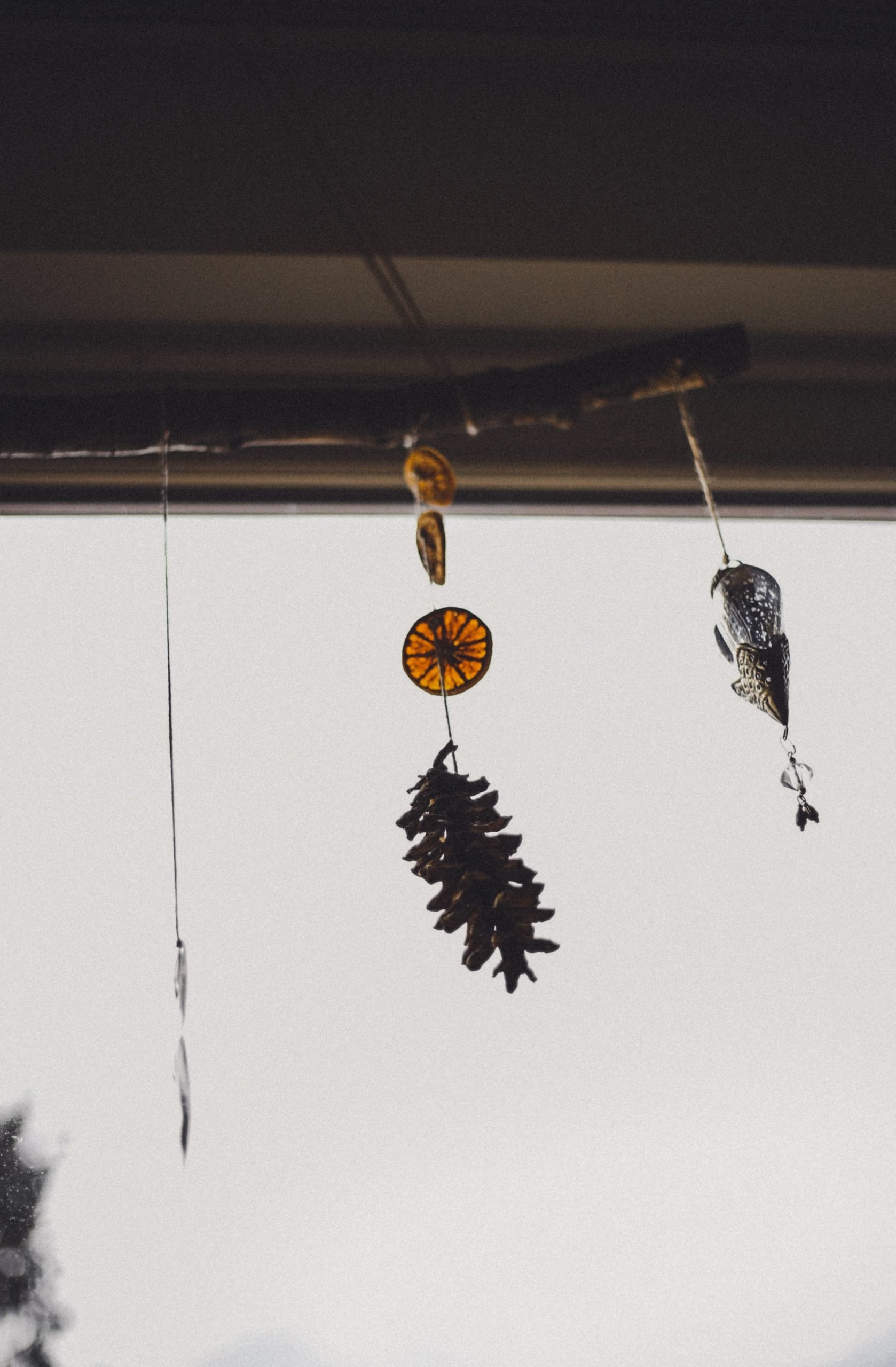 Wreaths
I mentioned wreaths above in the Christmas table hanging centre pieces but they can also be used ON the table. If you have some glass candle holders, we advise you go for the taller glasses to avoid any fire hazards, then you can put then in the centre of your wreaths to create a centre piece. That or you could use tall thin candle holders and put three in the centre of the wreath. Remember to be careful with flames and Christmas decorations as both natural and man made products can be flammable.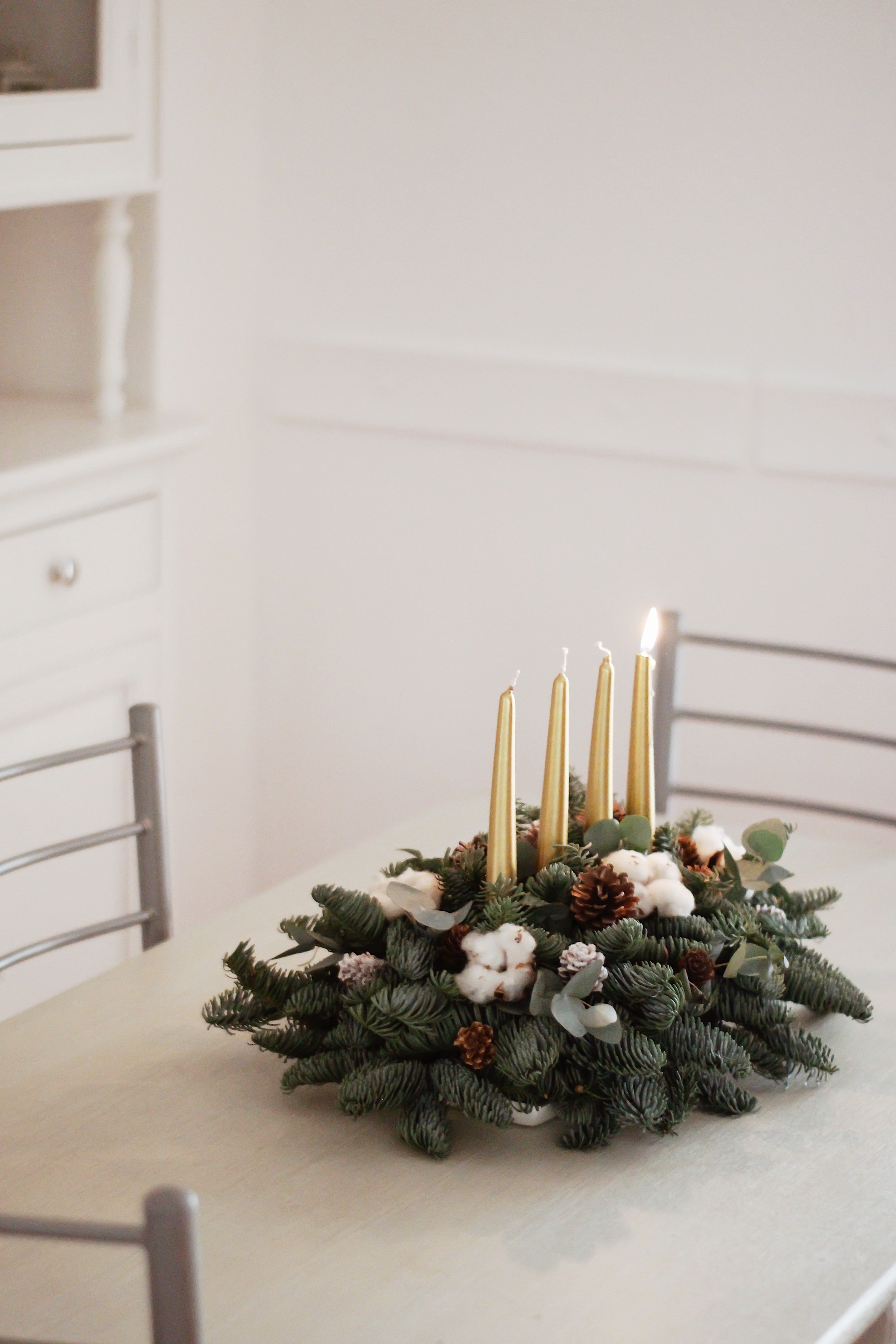 Baubles
This is how you can utilise those stray baubles that you just can't seem to fit on your tree without it looks cramped. Using glassware whether that be glass bowls, large glasses or vases, fill them with battery powered lights and your left over baubles to put in the centre of your table. Extra points if the left over baubles have glitter then they'll reflect the light! Failing that just pop them on the table for a bit of glitz and glam.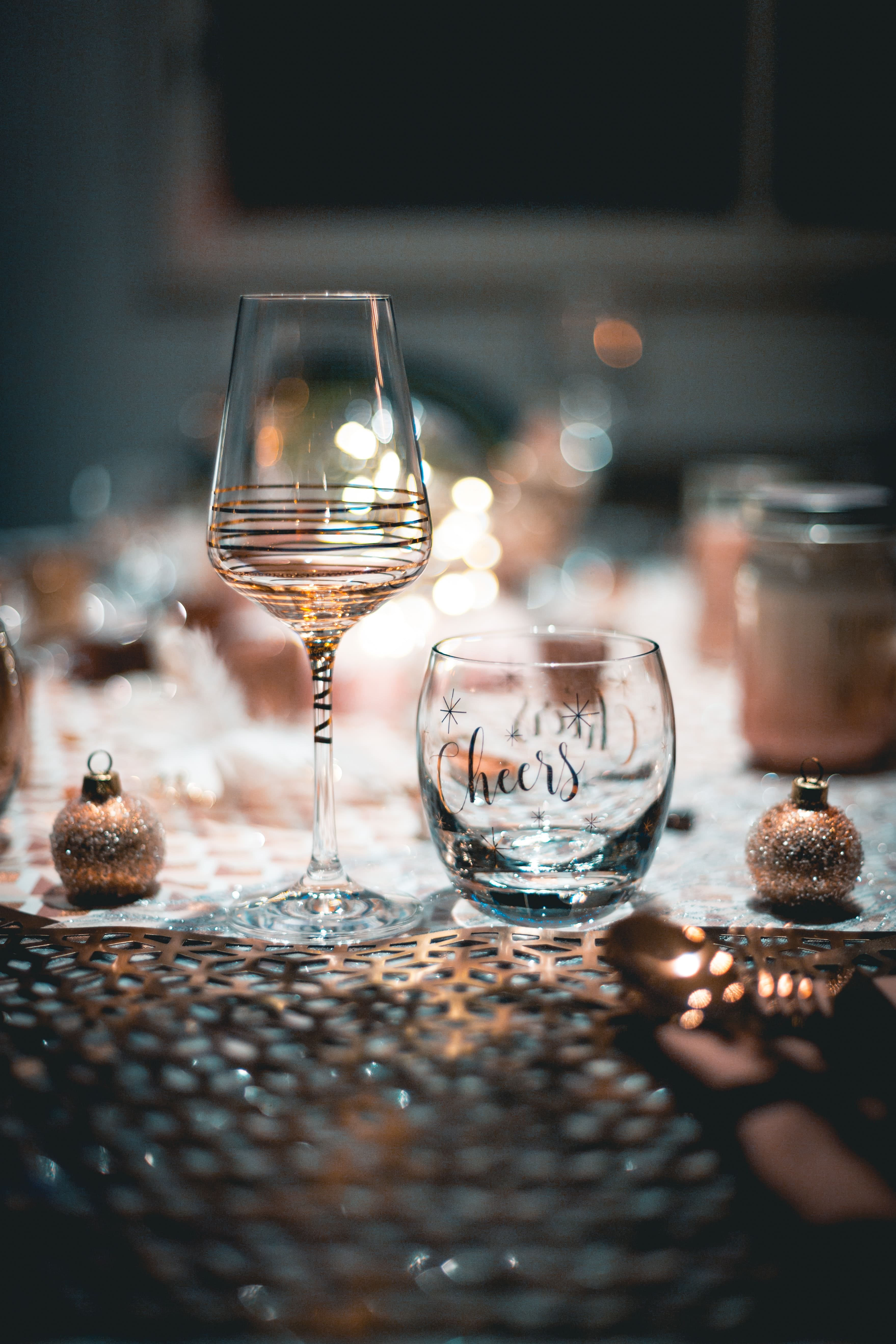 From the Preloved Team
What ever you decide to do, we wish you and your family a lovely Christmas day and dinner! Whether you are spending it with the family or with friends we hope that it's lovely, and we thank you for your continued support throughout 2021!