Our Top Three Interior Trends for 2021
With spring upon us, many of us will be looking to make some seasonal updates to our homes in line with current interior trends. That may be giving the spare room a lick of paint, investing in a new desk to suit the WFH lifestyle, or giving the living room layout a revamp.
If you're keen to kick off with home improvements yet unsure where to start, look no further! In a bid to understand what some of the UK's most popular decor themes and trends are for 2021, retailer Next has analysed Google search data for hundreds of home decor queries and looked at how these have evolved over the years in their latest campaign.
Below, we've put together a snapshot of their findings along with three interior trends tipped to be big this year, supported by commentary from interior design expert Nicola Burt.
---
Biophilia
The benefits of adding plant life into our surroundings are well documented. With many of us spending the bulk of our time indoors over the past year, it's no surprise we're growing increasingly keen to bring a splash of the outdoors into our living spaces.
According to Next's study, Google searches for "indoor plant pots" rose by +173% between March and October 2020, while "indoor hanging baskets" saw an increase in searches of +50%. Interior Designer Nicola Burt says that the pandemic has made people want to feel closer to nature:
"I think many people have realised the benefits of having organic, living things around them. Plants are not only good to look at and bring life to a space, but many indoor plants have health-giving properties; detoxifying the air so we can sleep better, for example. There has been a rise in awareness of biophilic design and I think this is a trend that will continue to grow (sorry for the pun!)."
Whether it's investing in indoor plants, hanging baskets, or even painting walls green, biophilic design is a trend that will likely feature heavily within home decor this year. "Green promotes a sense of connection with nature, which many of us are missing at present. So bringing green into our homes helps us to feel that sense of closeness to nature, and creates the feeling of calm and wellbeing in our homes," says Nicola.
Feeling inspired? You can view Preloved's selection of garden furnishings here.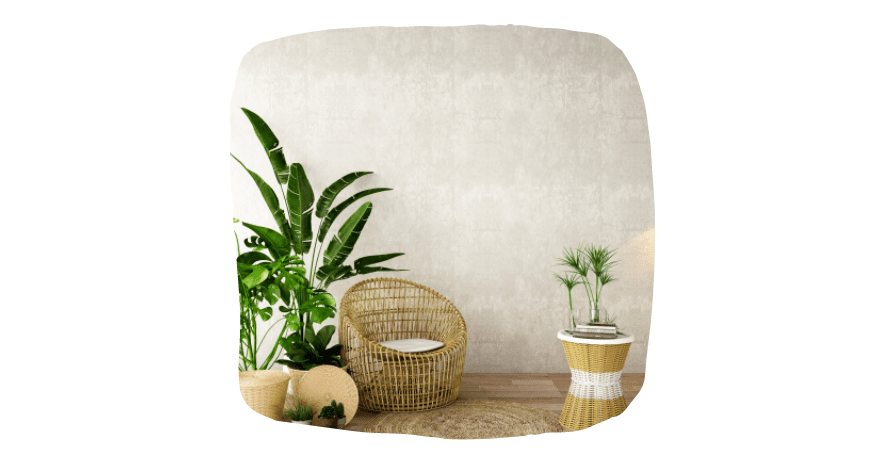 ---
Cocooning furniture
The challenges of the past year have prompted many of us to make our living spaces as comfortable and cosy as possible – whether that's investing in a supportive desk chair, hanging up fairy lights for living room movie nights or adding plant life into our bedrooms.
This desire for comfort has paved the way for the cocooning furniture trend, with squishy sofas, curved furniture shapes, and tactile, snuggly fabrics in high demand for 2021. Nicola says that these kinds of furnishings help to create a home sanctuary, and that this often has a positive impact on wellbeing in tough times.
"Homeowners want deeply comfortable seating – a sofa to lie down on, as well being large enough for everyone to sit on together. Comfort, cocooning, and creating one's own sanctuary are vital for our wellbeing in these uncertain times."
In terms of fabrics, cocooning furniture lends itself nicely to softer materials like velvet and linen, while rich and deep colours are preferred for this trend. "Sofa trends feature rounded curves and geometric patterns, as well as 1920s‐inspired occasional chairs with scalloped backs in rich tones of emerald green, royal blue, paprika or deep burgundy […] There is a desire for ultra‐comfy low‐level loungers, in fabrics such as velvet, bouclé, and soft, natural linens."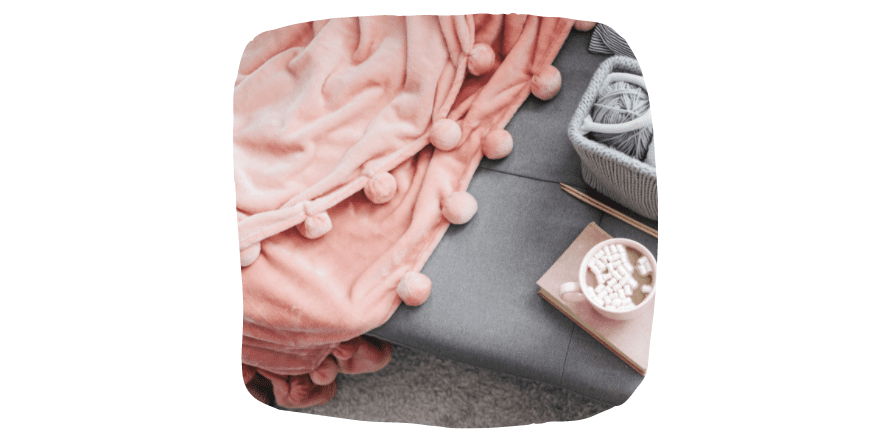 ---
Modern country
Rural countryside decor themes have seen an increase over the past year – searches for "french country decor" rose by +515% and "country cottage decor" saw a +126% increase in searches between March and October 2020, according to Next's study.
With lots of us unable to take holidays or escape to the country for the weekend, we've found ourselves keen to capture the countryside essence within our home decor instead. Alongside rural room themes seeing a surge in searches, decorative objects and wood‐based furniture in particular have soared in popularity.
"Rattan furniture" is +188% more popular now than four years ago, with "egg rattan chair" seeing a +531% increase in searches from 2017 to 2020. In a similar vein, "rustic desk" is being Googled more (a +262% increase), and "rustic living room" has jumped up in searches by +170%.
Given the huge increases in rural, wood‐based furnishings, it's likely that the country decor trend is here to stay for the coming year. However, Nicola says that those trying to channel the rustic trend should first be clear on the type of aesthetic they want to create and ask themselves whether it works with their property.
"A relaxed rustic look with dark, dull metals would suit an industrial, urban space, whereas a more 'cottagecore' country look may work better in a rural or period property. The key idea is to make it look effortless. Too 'matchy‐matchy' or 'neat' doesn't work. This look requires layers – whether that is pattern, texture, or colour – to make it look cosy and inviting."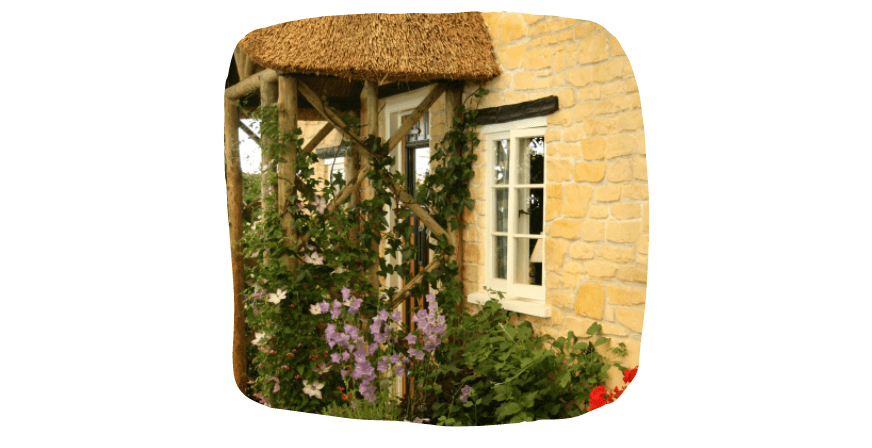 ---
With the coming and going of new interior trends all the time, shopping second‐hand is a great way to spruce up your decor without buying everything new. Find all the home improvement products you need with Preloved furniture and fittings, and visit the rest of our Blog for other nifty tips and tricks around decorating your home with second‐hand pieces.
Claim our Membership Discounts for March!
…