Preloved Turns 25 | Celebrating Our 25th Birthday
This June (the 25th, to be precise), we're celebrating Preloved's 25th birthday and we're super excited. So, we thought we'd share with you what we've worked on in these 25 wonderful years! Since our launch in 1998, Preloved has revolutionized the way we buy and sell second-hand items, fostering a thriving community while promoting sustainability. So, let's delve into the story of Preloved and explore how it has shaped the landscape of online marketplace platforms over the past quarter-century.
23 Million Adverts In 25 Years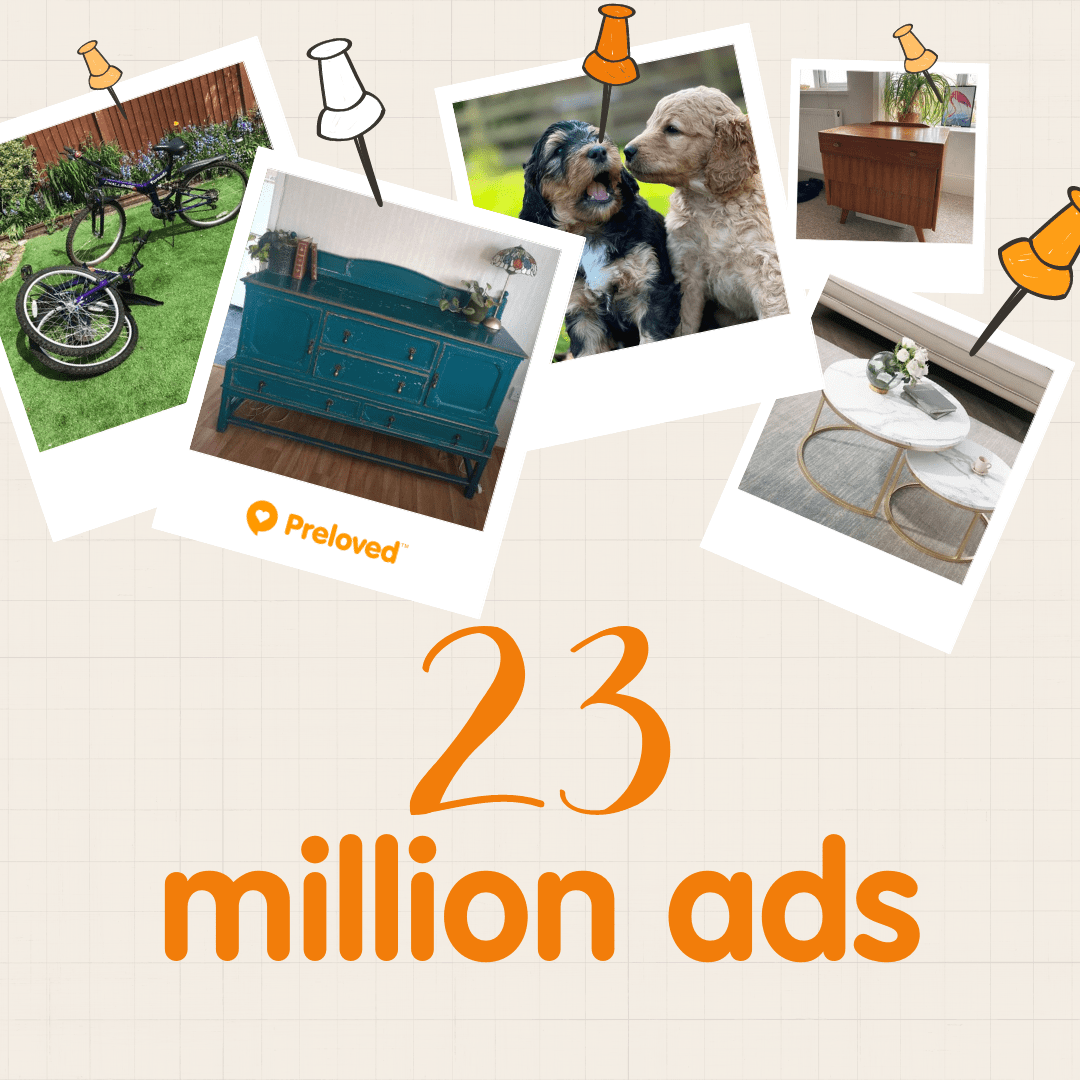 That's right, we've had an incredble 23 million adverts uploaded on our website in the last 25 years. It's quite the accomplishment, and we're incredibly proud of it! We can only imagine all of the second-hand items that were given new leases of life thanks to our platform. From our early days, we are all about bringing people together through a shared love for second-hand finds. Preloved's commitment to nurturing a warm and friendly environment has allowed us to stand out from our competitors.
Do your part for Preloved's birthday and list an ad today – it's the best gift we could wish for.
Over 500,000 Freeloved Listings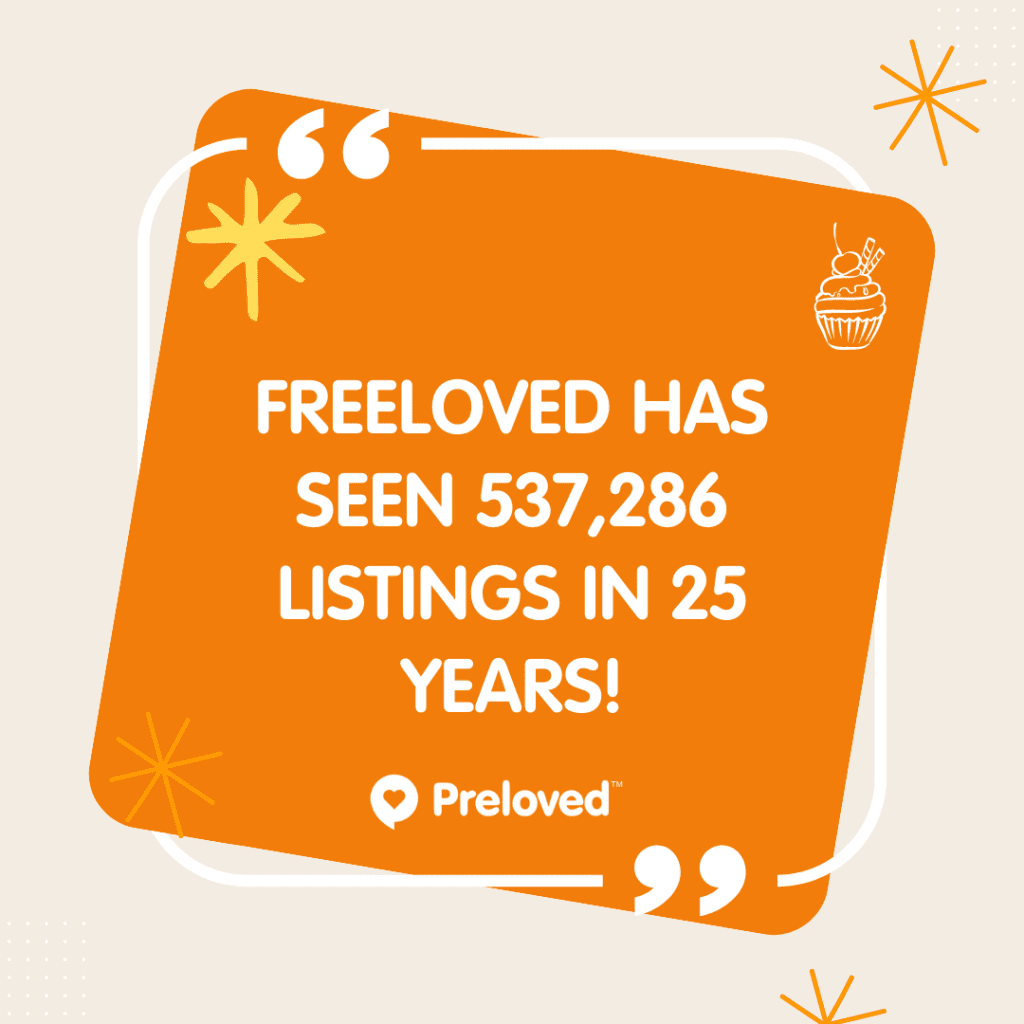 Throughout our 25 years, we have seen an astonishing 537,286 Freeloved listings! That is over half a million items which we have kept out of landfill through our Freeloved service. On Freeloved, you can list items for free as well as claim items for free within your local community. It's just one way we encourage our members to do their bit for their local community and to think about donating something, before throwing it away. One man's trash is another man's treasure after all.
Have a browse on Freeloved today – or list something you no longer need!
10 Million Members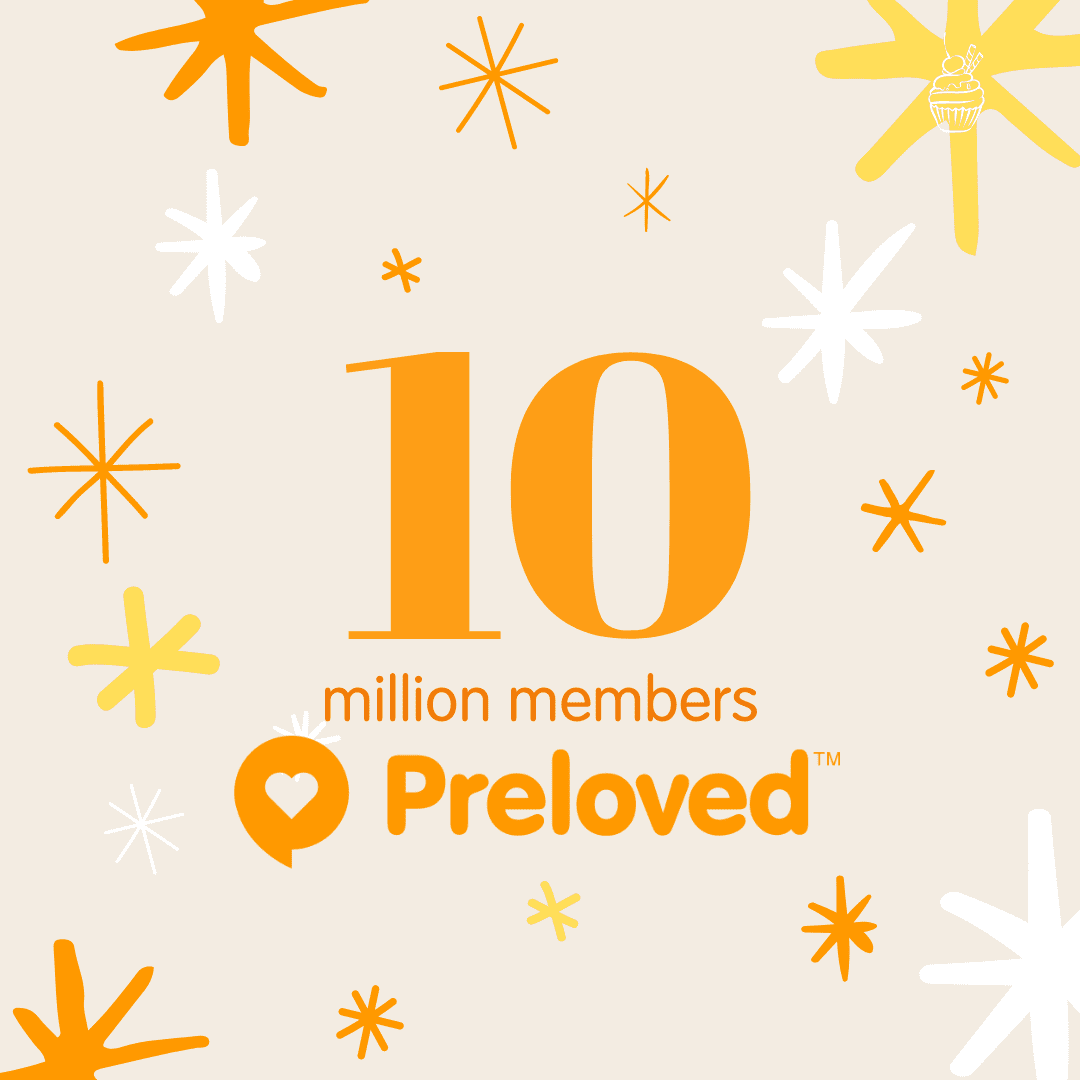 Arguably, our greatest achievement in 25 years since we launched has been reaching 10 million members across our site! We are incredibly proud of the community that we have built on Preloved and how passionate all of our members are about giving old items a new lease of life.
If you aren't already a Preloved member – sign up today! We'd love to have you as part of our community.
Animal Welfare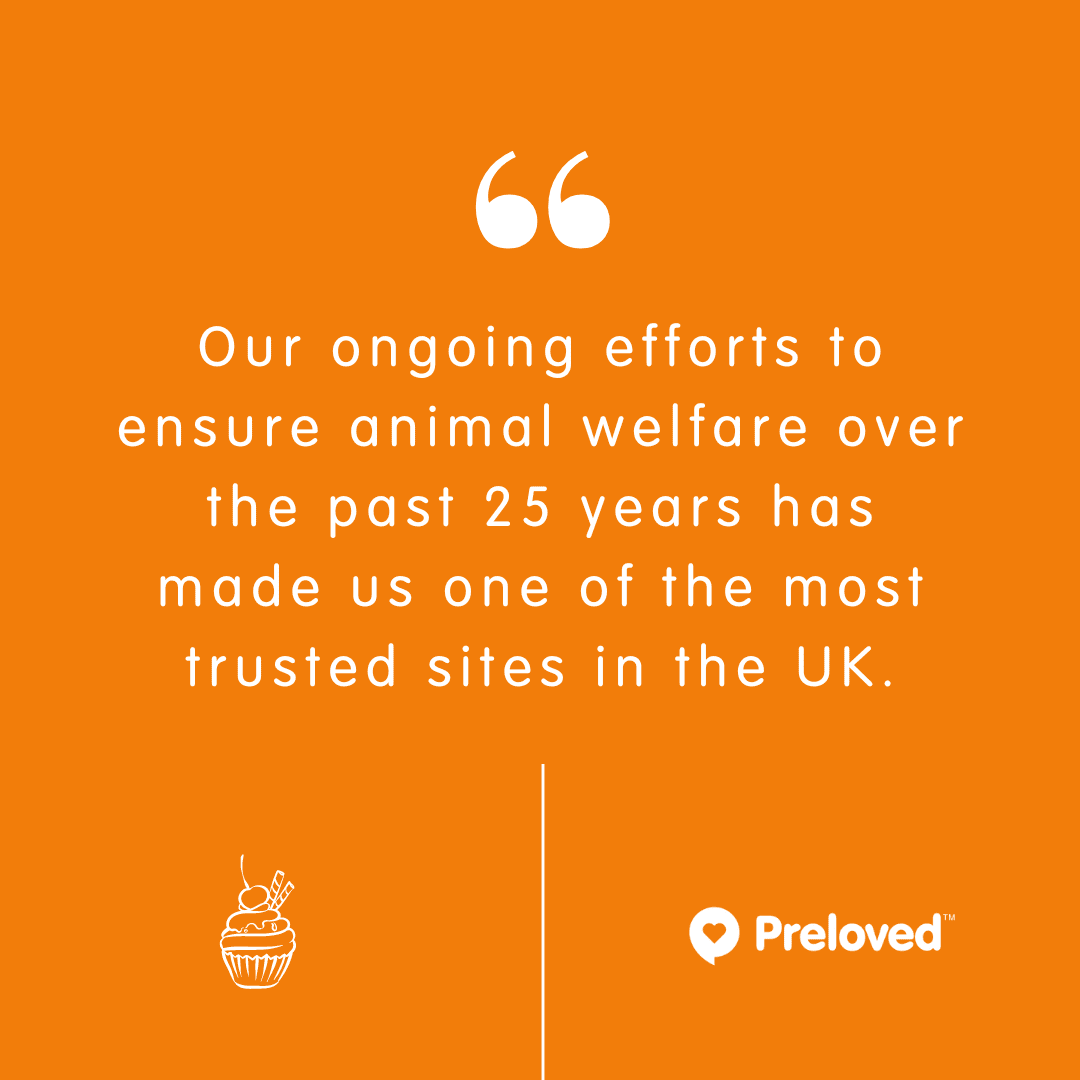 We pride ourselves on making ongoing changes to improve animal welfare here at Preloved. Our experienced and dedicated team work hard to protect the animals advertised on site, as well as our members. We do this through policy changes and educational content.
Over the years we've implemented measures such as government grade ID Verification and safer payments transfers for buyers and sellers. We've also introduced policies to ensure responsible rehoming for the animals too. Just a few of these include;
Our Pet Buying Checklist is shown on all pet listings
Photos of 'Mum' interacting is mandatory on listings for pups and kittens
We have a site-wide ban of dogs with cropped ears
Our automated system prevents Dog listings without a breeding licence where required
Listings for dogs, equines, and cats cannot be published without microchip details
We make sure that our policies are always informed by the experts in the animal world. That's why we continue to work closely with organisations including Defra and Pet Advertising Advisory Group (PAAG), as well as PAAG's individual members. These include British Veterinary Association, Dogs Trust, Cats Protection, and Rabbit Welfare Association & Fund.
What's Next For Preloved?
As we celebrate our silver jubilee, we can't wait to embark upon the next phase of our remarkable journey. With a loyal and growing community, a commitment to sustainability, and a passion for connecting people through second-hand finds, Preloved will continue to shape the future of the online marketplace landscape.
Ultimately, Preloved's 25th birthday is a celebration of more than just a milestone; it's a testament to the power of community, sustainability, and the thrill of bargain hunting. Over the past 25 years, Preloved has become an integral part of our members' lives, offering a platform where people can connect, trade, and discover.