The time has come around again, when England flags hang out of cars, houses and the back of lager-fuelled men's t-shirts. Breaking out into cheery song in the middle of the day whist wearing football shirts is suddenly acceptable, and everywhere you go the infectious atmosphere catches on latches on to everybody in sight. It's the World Cup of course, and this time it's in Brazil, which only exaggerates the festivities.
Observing men of all ages piece together a sticker collections and desperately scour the internet for their most needed swap can be a little crazy, but nevertheless, it's inspiring. If we can feel like children at Christmas for four weeks of every fourth year, then there's hope yet for humanity. So whether it's Panini Football Stickers or an old 1980's kit that gets you excited, we recognise the importance of world cup football memorabilia, classic and modern.
France 1998 World Cup ball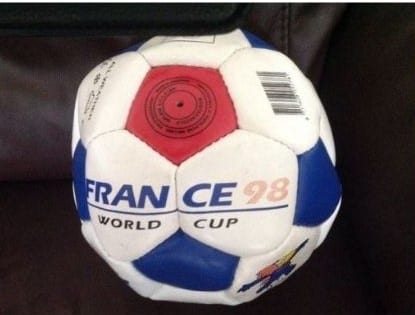 If you're off for a kick about this weekend, then why not relive memories of Henry, Ronaldo (Brazil), Beckham, Zidane and Bergkamp? France '98 was a glorious World Cup, where an exciting England squad battled it out against Argentina, only to be demoralised on penalties.
We all remember the red card Beckham received, and the pain of 32 more years of hurt, but there was something bold about that England squad: Seaman, Beckham, Shearer, Sheringham, Neville, Scholes, Owen; an absolute sterling set of players that signified the end of our '66 glorification. Even though we gather every year to cheer on and reminisce about the sixties, this was the last 'bigshot' we had. We didn't go far that year, and certain circumstances allowed for our downfall, it was such a shame when our team was so hungry.
Some would disagree with me, and say out 2014 squad is a new era of hope, especially after Liverpool's 2013/2014 season. Who's to know, we face Italy on Saturday the 14th and we'll have to give it everything we've got.
So if you fancy a little nostalgia, pick up this ball, or a similar classic one to this to reminisce of a day when England truly believed.
Classic World Cup Football Programmes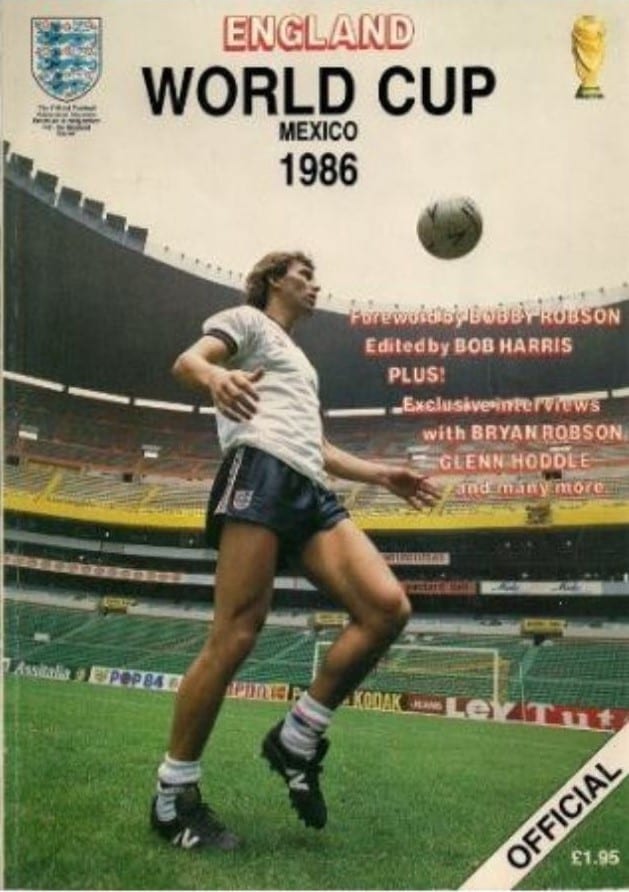 Football is a fascinating thing for young kids, and I'm sure we can all remember skimming through our World Cup annuals and fan books. The glossy photographs of players from exotic countries that seemed worlds away, and impressive stats made our favourite strikers seem like superheroes. Blissfully unaware of the capitalist nature of transfers, loans and the business side of football, the sport is a magical, beautiful thing from the perspective of a child, which is why we must learn to relive these memories.
Rather than getting red-faced over how much Chelsea are paying for a nineteen year-old, pick yourself up an old World Cup programme and lose yourself in Joga Bonito.
Collectable World Cup Football Stickers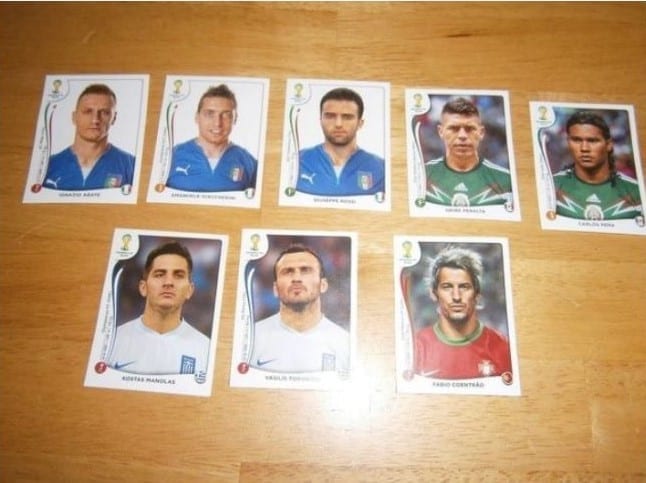 Collecting football stickers is another memory we all have from a young age, but not something we should necessarily leave behind with all those other childhood memories.
This year, the popularity of Panini's Brazil 2014 sticker books have seeped into our offices, pubs and even gym locker rooms, as grown men are now collecting them and getting giddy just as they were twenty years ago!
So don't be a transfer-window tantrum thrower this summer by getting fully involved in the festivities of the world cup. Take a look at the range of World Cup Memorabilia here at Preloved.