Who needs a boring old carved pumpkin? We've teamed up with the lovely Lynne Lambourne (who you'll recognise from our AWARD-WINNING room set at Grand Designs Live!) for our top 5 ways to #PimpYourPumpkin this Halloween!
1. Get your paintbrushes out!
Instead of the messiness of carving (plus possibly having to deal with little ones and sharp objects!), why not get creative with paints instead? Here are some examples we've found for you:
2. Lynne's Hanging Pumpkin Planters
Our favourite twist on the traditional Halloween pumpkin is Lynne's Hanging Pumpkin planters and, just for us, she's put together a step-by-step guide on how to make your own!
You will need:
– a pumpkin (not too large)
– a saw (to cut off the top)
– soil
– moss (for decoration)
– a plant (Lynne's top tip: "I suggest ivy as it looks great when it trails down")
– rope (to make a hanging cradle)
Step 1: Cut the top off your pumpkin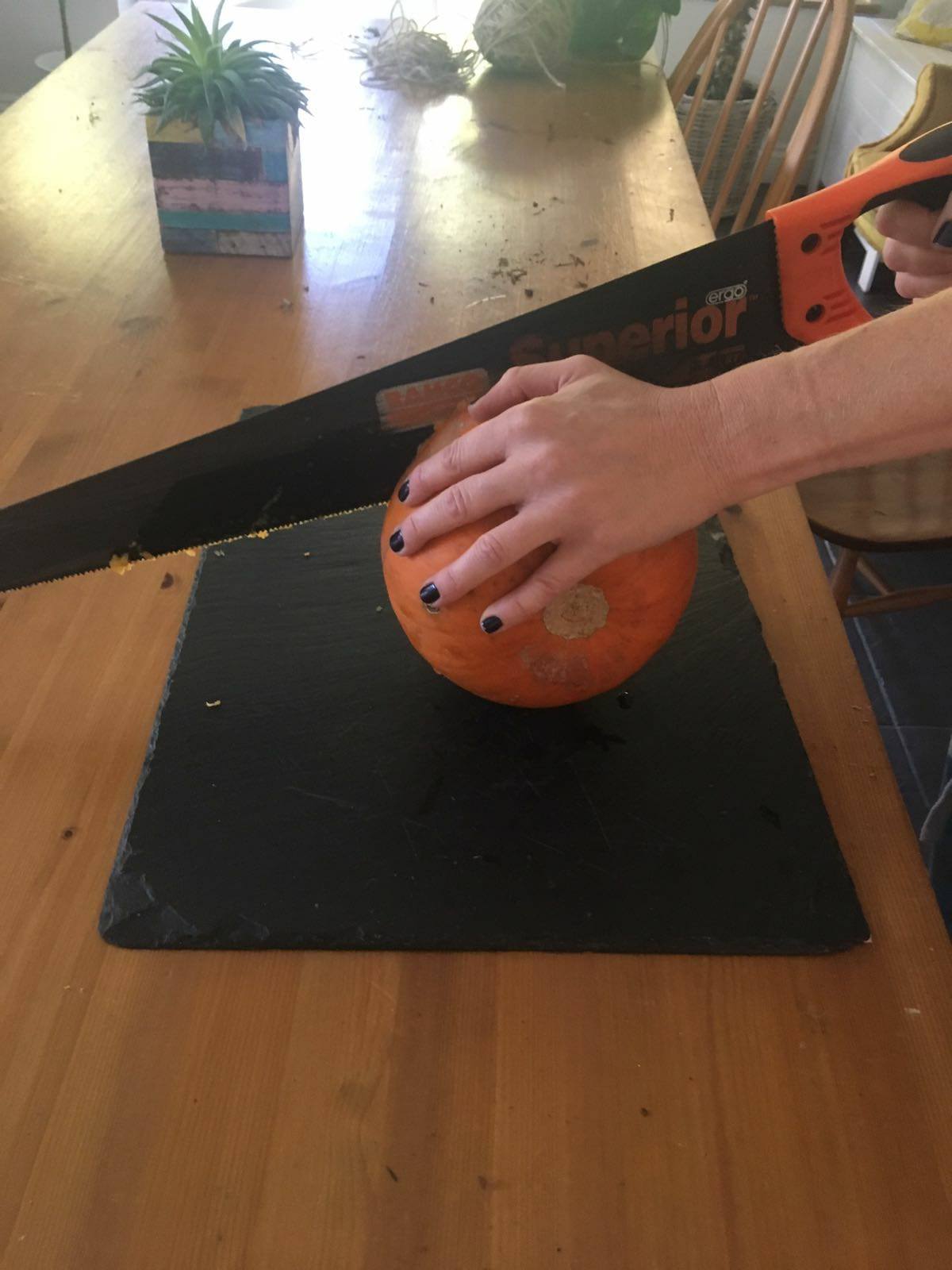 Step 2: Scoop out the seeds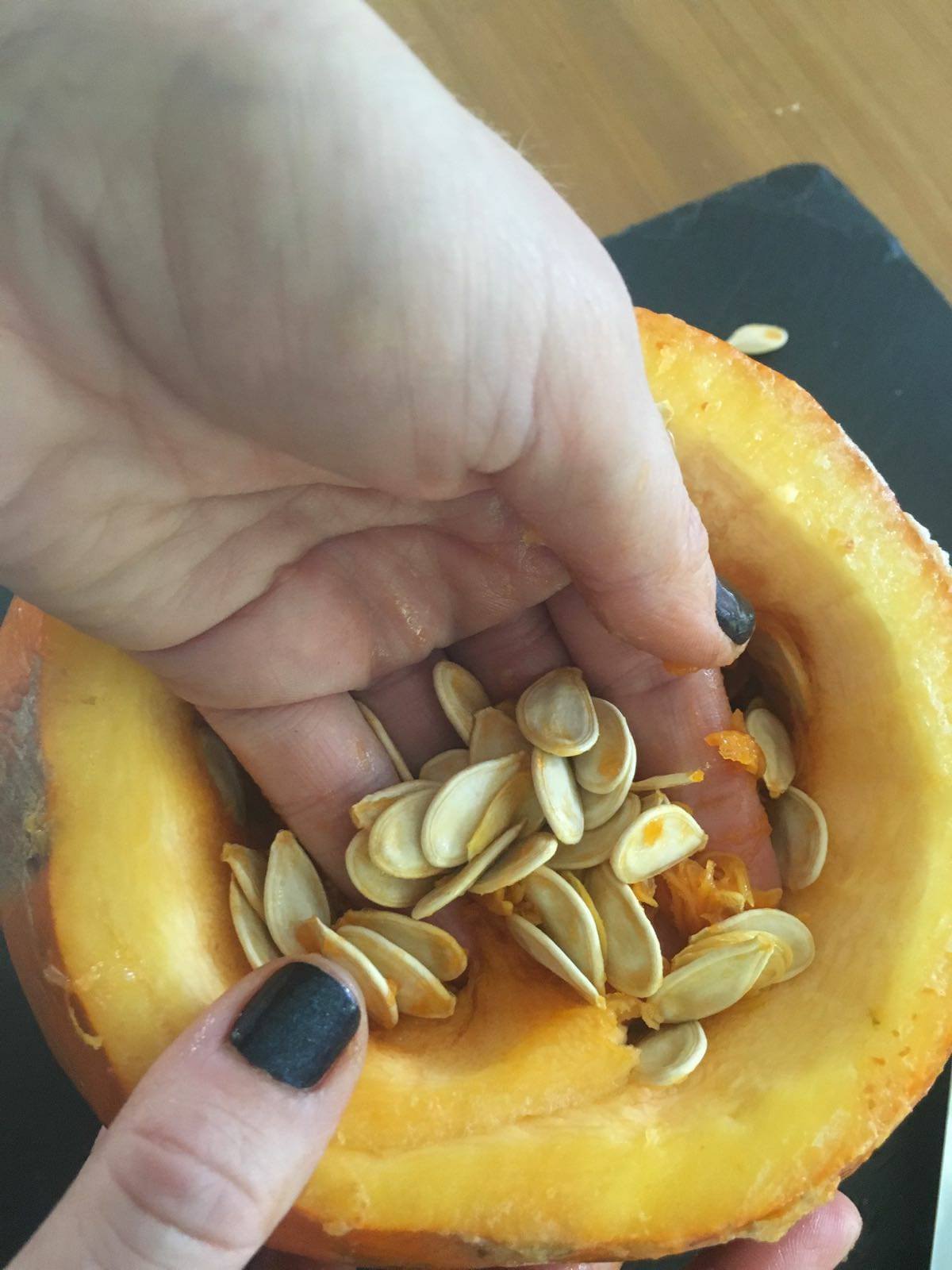 Step 3: Fill the space left with soil, pop in the plant and arrange the moss around it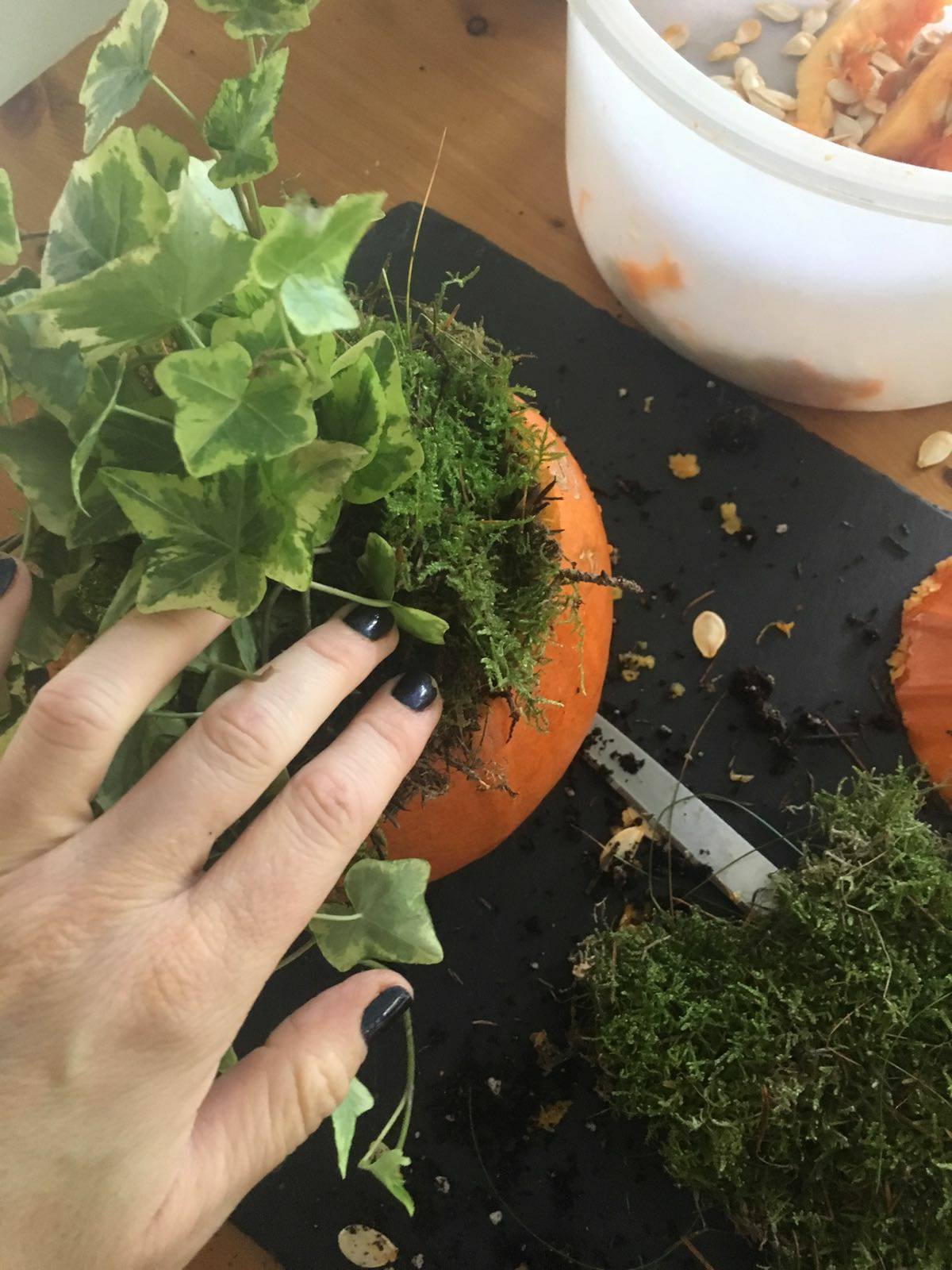 Step 4: Use the string to create a hanging basket that the pumpkin can fit into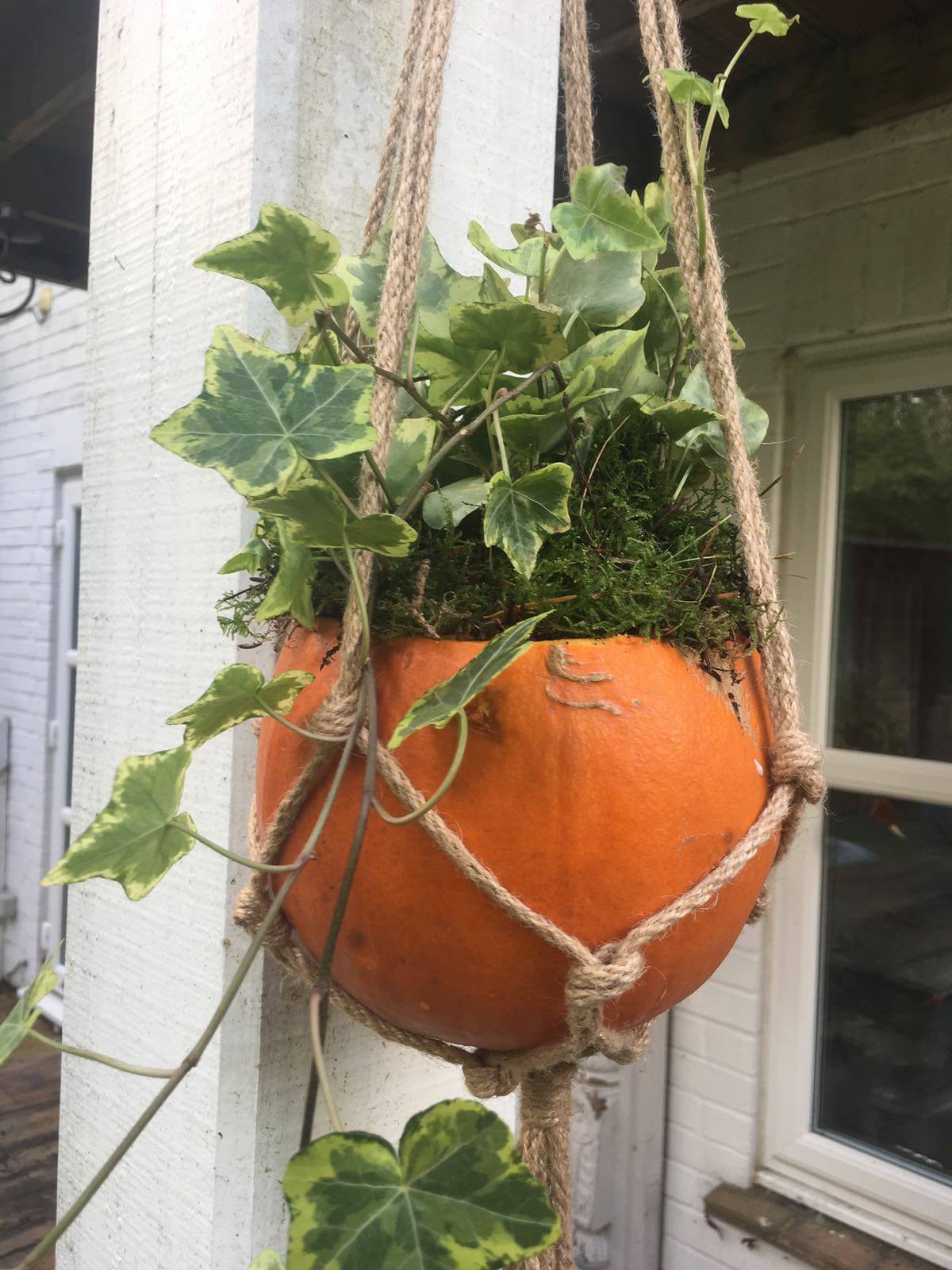 Job's a goodun! It won't last forever but it certainly makes a nice display on your porch for Halloween!
3. Decorate Your Doorstep
A top trend of Lynne's this Halloween is decorating your doorstep! Why stick with just one pumpkin when you can go all out and spruce up the whole space! Here's some hand-picked inspiration from @goldenthreadinc on Instagram and Pinterest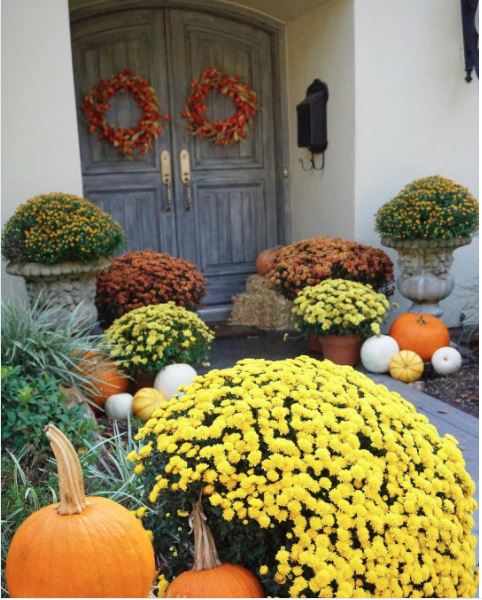 4. Spray Paints
Want to glam up your pumpkins but don't have time to get the paintbrushes out? Lynne's spray painted pumpkins look amazing and are so simple! Here's Lynne's used a spray paint called Loop, which is a favourite of graffiti artists and can be found here. 

5. Mini Pumpkin Planters
Live in a smaller space and haven't got a doorstep to show off your #pimpyourpumpkin skills? Why not try these adorable mini planters? You can follow similar steps to Lynne's hanging planter or even add some more glam with some spray paints!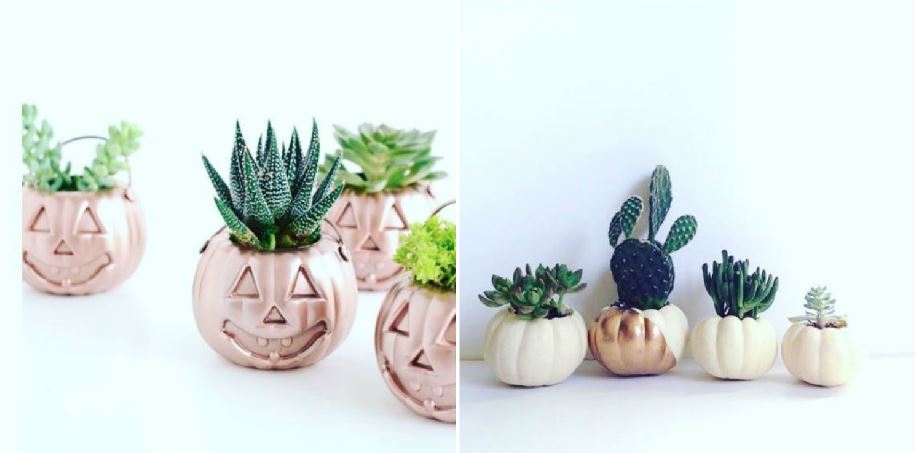 Plus, reduce your waste this Halloween and check out our guide to reusing leftover pumpkin