If you want to avoid the madness that will be Black Friday weekend, the National Trust have you covered. There are plenty of things to do! We got in touch with the charity to see what they had on, and boy are they keeping busy! Here are some cooking, wreath making and craft workshops you can get stuck into while avoiding the shopping madness.
Getting Crafty this Green Friday and Festive Period
Christmas is a great time to unleash your creativity, and craft a few home-made treats and decorations. Get into the festive spirit this year by joining one of the National Trust's food and craft workshops.
Families can choose from a variety of fun activities, from decorating gingerbread men to creating sparkly baubles.
There's plenty on offer for adults too, with artisan workshops ranging from creating wreaths to decorating festive cakes. Every one of these workshops will help you take home something inspired by beautiful surroundings.
What's more, every activity you try helps the National Trust to continue looking after special places forever, for everyone.
South West
Hidcote, Gloucestershire
Wreath making workshop, 15 & 16 December, 9.30am-2pm
You don't have to be a master florist to create a beautiful decoration for your front door this Christmas. At Hidcote, you'll be given the know-how and materials (fresh from the garden) to craft your own wreath. And, with a seasonal two-course lunch to follow, you'll leave with a warm, festive feeling – regardless of the weather outside.
Includes two-course lunch and refreshments.
Price: £65. Booking essential 01386 438333
South East
Morden Hall Park, London
Wreath making
29 Nov & 6 Dec, 11am-1pm or 2pm-4pm
During this two hour workshop, local florist Catherine Hall will teach you all the skills you need to craft your own wreath from natural materials. You'll be working with fresh pine and mixed evergreens, holly, berries, pine cones, and ivy, and learning different styles and wiring techniques so you can really make it your own. Refreshments will also be provided to help the creative process along.
All materials are supplied.
Price: £55. Booking essential via 0344 249 1895
Sandham Memorial Chapel, Hampshire
Festive Papercraft workshop, 7 Dec, 11 am – 12.45pm. Price: £12
Decopatch for Christmas, 7 Dec, 1.45 – 4 pm. Price: £22.50
Add a personal touch to your Christmas correspondence by making your own cards or decorations from scratch at Sandham Memorial Chapel. Under the guidance of a local artist, you'll learn how to transform a few simple sheets of paper into something that's sure to impress. You won't just be folding and sticking either, you'll be taught techniques like embossing, die-cutting, and decopatch to make sure your creations stand out from the crowd.
Booking essential for all workshops 0344 249 1895.
East
Ickworth, Suffolk
Greenery Gathering
11, 12, 17 & 18 December, 11am – 12pm
Join the team at Ickworth for a festive walk around the impressive parkland. Along the way you'll collect a variety of greenery to dress your home for Christmas – including holly and ivy. If your little elves are keen to help decorate, there are children's craft sessions happening throughout December.
Price: £7.50, booking essential via 0344 249 1895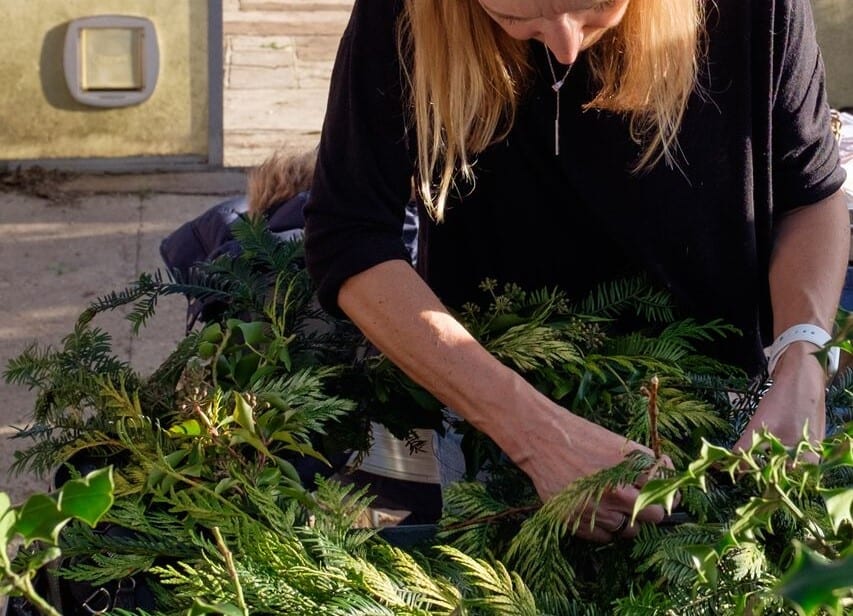 Midlands
Attingham Park, Shropshire
Make a Wooden Elf Workshop
24 Nov, 1 & 8 Dec, every 15 minutes between 10am-3pm (sessions last approx. 30 mins)
In this hands-on workshop you'll use pre-cut wood from Attingham Park to make a mini wooden elf. Wrap up warm and get the whole family along to celebrate Christmas in the surroundings of this spectacular 18th-century estate.
Price: £8 per elf. Normal admission applies. Booking essential via 03442 491895
North
Nunnington Hall, Yorkshire
Goldwork embroidery, 20 November, 10.30am–4pm.
Try something new this winter with an embroidery workshop. You'll be guided through the process of goldwork embroidery by a specialist who'll teach you everything you need to know about this intricate art form. Could it inspire you to make your own glittering gifts this year?
Price: £45. Booking essential via 01439 748283.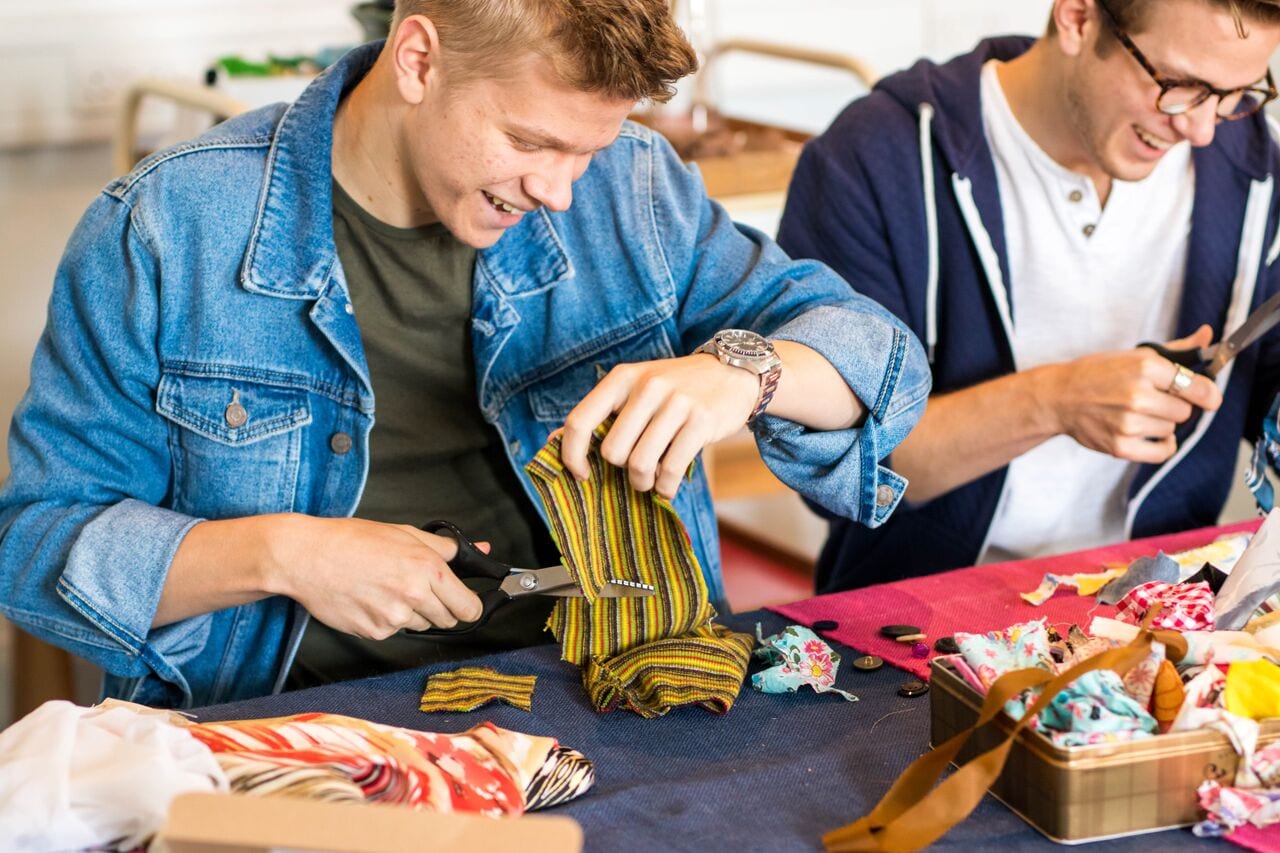 Wales
Llanerchaeron, Ceredigion
Cyanontype Christmas Card workshop, 24 November, 11.30am – 1.30pm. Price £15
Traditional Christmas Wreath workshop, 8 December, 11am – 1pm & 2pm -4pm. Price: £15
Lichen Wreath workshop, 15 December, 11am – 1pm & 2pm -4pm. Price: £15
Traditional Centrepiece workshop, 22 December, 11am – 1pm & 2pm – 4pm. Price: £15
There's a host of festive activities happening at Llanerchaeron this Christmas. You can make your own cards using an old photographic process, or join a wreath-making workshop, where you'll learn to create an impressive centrepiece using natural foliage and woodland materials.
Booking essential for all workshops via 01545 573024
Every single visit supports the National Trust's conservation work, looking after special places for people to enjoy for years to come.
Enter our competition to win 1 of 10 family passes with the National Trust here