Valentine's day is just around the corner and although it's a day of love and enjoyment, it often comes along with the romantic pressure to provide your partner a memorable day. This year, instead of walking up and down the high-street for hours on end, why not get creative at home and make this valentine's day one to remember?
We have put together our top 5 ideas for a memorable upcycled valentine's day.
Pallet Love Sign
A wooden pallet may not sound very romantic but with a bit of restoration and creativity it can make for a beautiful wall-hanging. Getting hold of a wooden pallet couldn't be easier with a lot of them going for free on Preloved.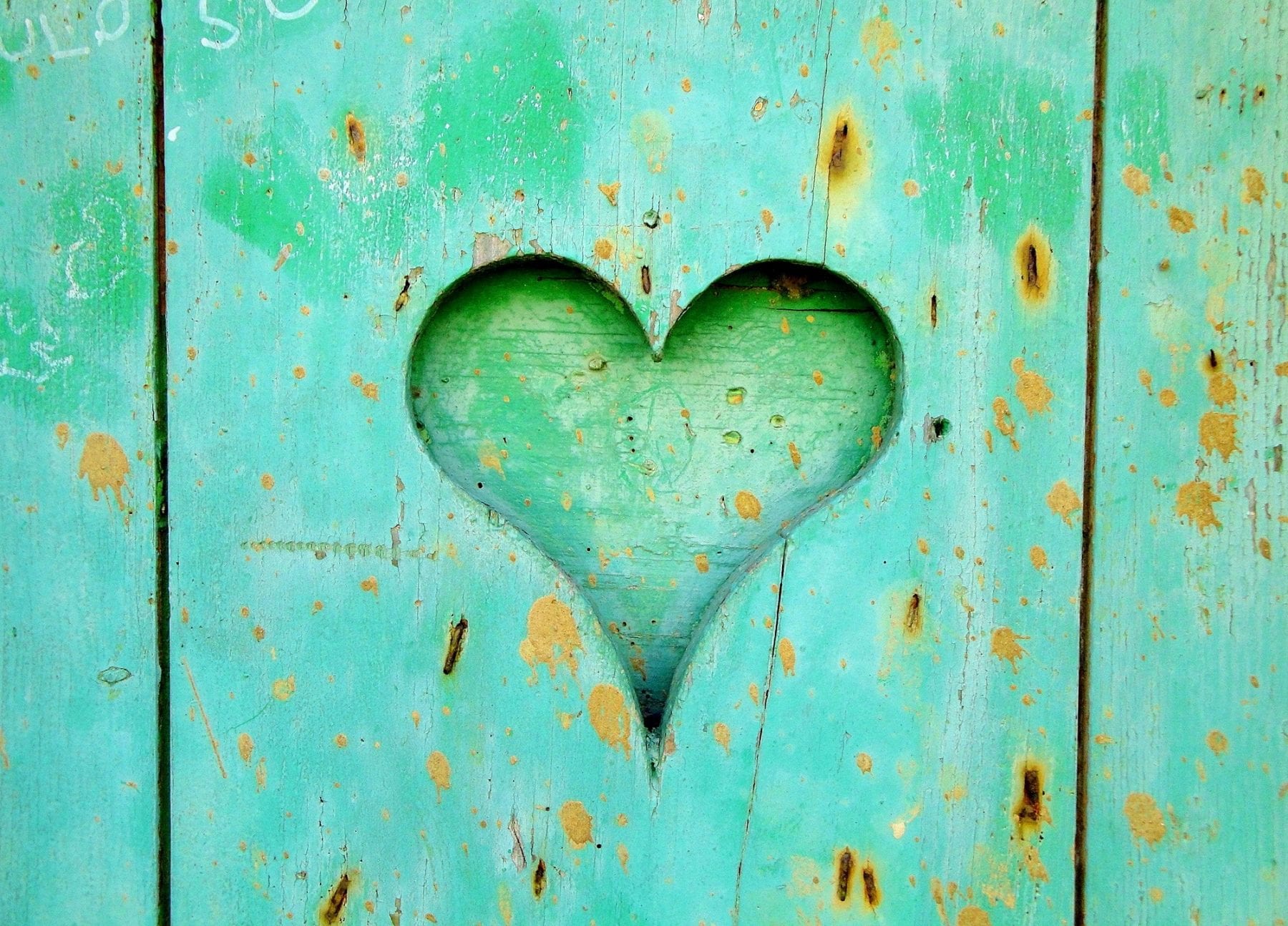 Before you begin upcycling your pallet make sure you wear some thick gloves and check that there are no sharp protrusions. You will also want to wash the pallet as there may be insects in and around the wood, we also recommend sanding it down to get rid of splinters.
Let your creativity show now, you may want to colour stain a red heart or paint a little message for your loved one.
Message In A Bottle
Vintage glass bottles with a special valentine's day message hanging inside for your better half to read is a lovely little gift that can also be used as décor. Obviously the most important thing here is what's on the message but the packaging will be what makes the gift.

Get Crafty
In the age of social media and connecting online we often forget the value one feels when they receive a hand written card. Bring back this magic with a custom card showing memorable locations from your past.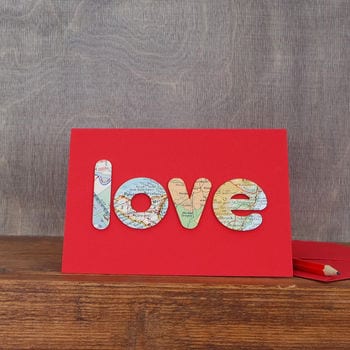 (Image from Bombus)
To achieve this, print off maps of the streets where you have experienced memorable moments with your partner and cut individual letters out of them. This may be where you had your first kiss, your first holiday together or your first house location. Wherever has the most meaning for you.
Upcycled Valentine's Day Decor
Why not get the kids involved? They will be enthusiastic and eager to help, not all arts and crafts is easy as well making it also a bit of a challenge and a good learning experience for them. Make sure you have stocked up on essentials. There are plenty of options on our arts and crafts pages.
Cutting up heart shapes and hanging them around the house will create the right mood. You can even write lots of little messages on each cut out if you want to give meaning to the décor as well.
DIY Tin Lanterns
We all have tins at the back of the cupboard that haven't been touch in a long time, why not put them to good use? Home punched-tin lanterns create stunning scattered light patterns and you are able to create whatever patterns you desire.
What materials are you going to need then?
Empty and clean tin cans
Paper and pen
Before you start making your tin lanterns give the tins you plan on using a good clean and fill the can with water then freeze overnight, this will make the punching easier and to avoid the tin from bending.
To begin with you will want to draw you design on a piece of paper unless you are brave enough to go freehand! Wrap this design around your tin and make sure its stays in place with some tape. Create your design with a hammer and nail, we recommend wrapping your tin in a towel to catch the ice chips!
Once your masterpiece is done rinse the tin in hot water until the ice slides out then allow to dry. You can either finish off your design by adding a bit of colour or you can add in your candle and voilà.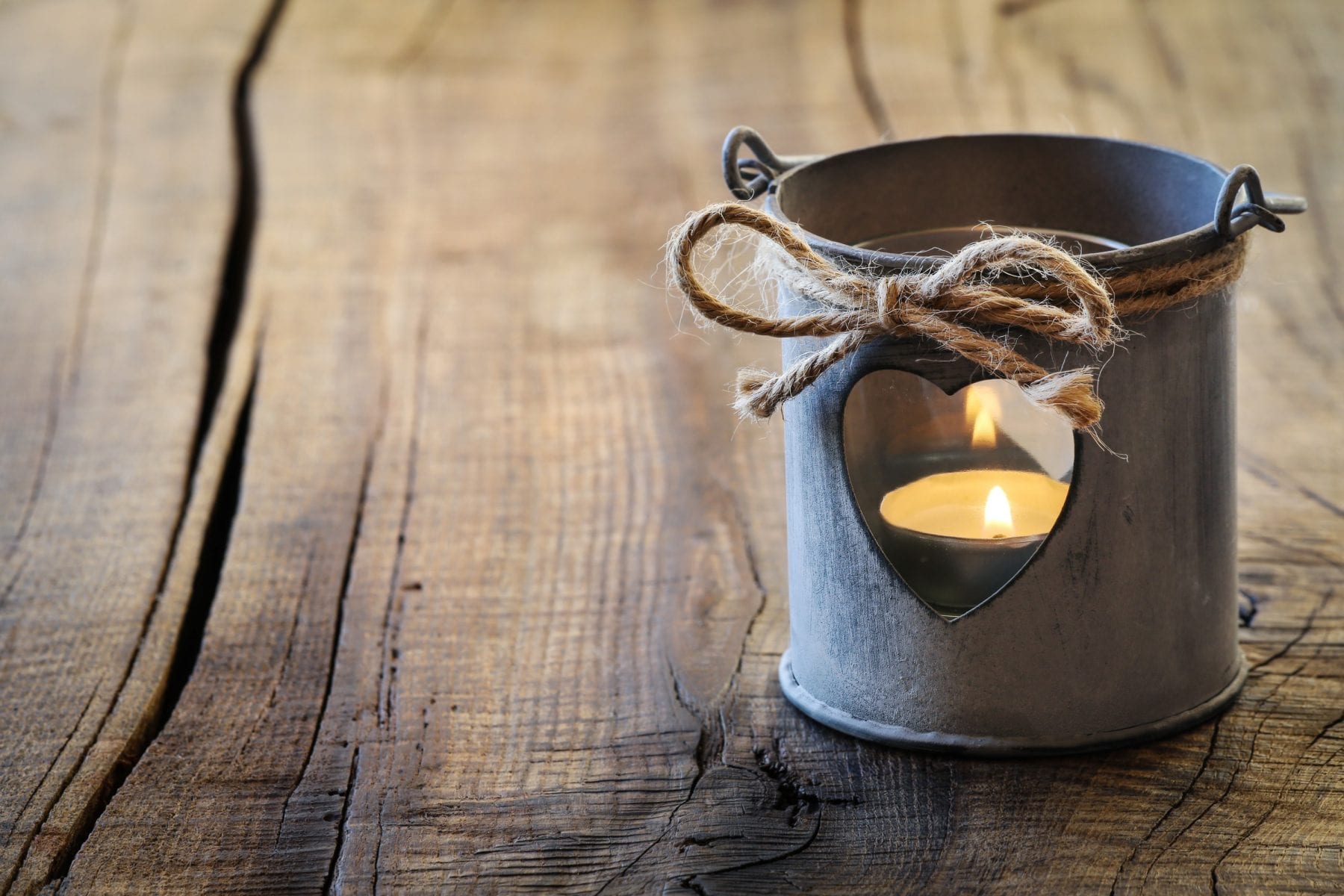 Valentine's Day is not about buying expensive gifts rather, doing something meaningful. For those who put their hearts into it and create something unique, the reward is usually much greater.
Buy easier and sell faster and upgrade your Preloved membership for as little as £5 – what Preloved gems could you find?