April 27th marks International Guide Dog Day, a day to honour the work of the amazing service dogs. Guide dogs provide constant protection, aid, and companionship to people with visual disabilities.
Guide Dogs Offer Valuable Support
For both adults and children, the experts at Guide Dogs can help people find ways to stay active and independent while living with sight loss. They understand the needs of people with visual disabilities, and aren't just there to train the dogs that bring owners a new lease of life, but to provide great advice on animal care.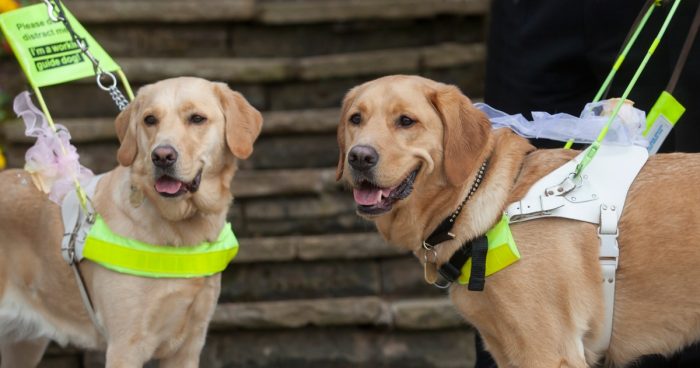 Did You Know?
Labradors are commonly used due to their short coat, gentle temperament, willingness to help, and overall good health.
Guide dogs are able to work out the size and shape of potential obstacles in order to protect their owners by preventing collisions.
The most commonly used guide dog names for girls are Lucy, Daisy and Bella, and boys are Max, Charlie, and Buddy.
Guide dogs increase their owner's mobility, boost their confidence, provide companionship, and can support social interaction.
Guide dogs mustn't be approached without their owner's express permission as this can distract them from their important work.
Sponsor A Pup For International Guide Dog Day
Find out how you can support the great work being done by Guide Dogs. You can sponsor a pup for yourself or as a gift.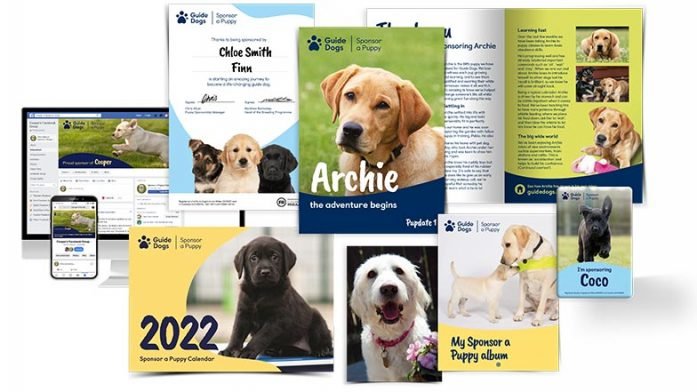 Rehoming A Retired Guide Dog
Guide Dogs are trained to support their owners, and the programme is hugely successful. However, in some cases dogs don't graduate from training for a number of reasons, or older dogs retire. In these situations the dogs need rehoming.
While they may not earn their super hero capes, these dogs make really great pets! To apply to rehome one of these amazing dogs, click here!